Kratom has skyrocketed in popularity across the country, which is why if you're looking for kratom and Google "head shops near me," then you're bound to get a lot of hits.
However, there are things to consider about the head shop, local establishment, or even online retailer you ultimately use to fulfill your kratom needs. On top of those considerations, it's also important to understand the legal issues in your area that can restrict the distribution or selling of kratom.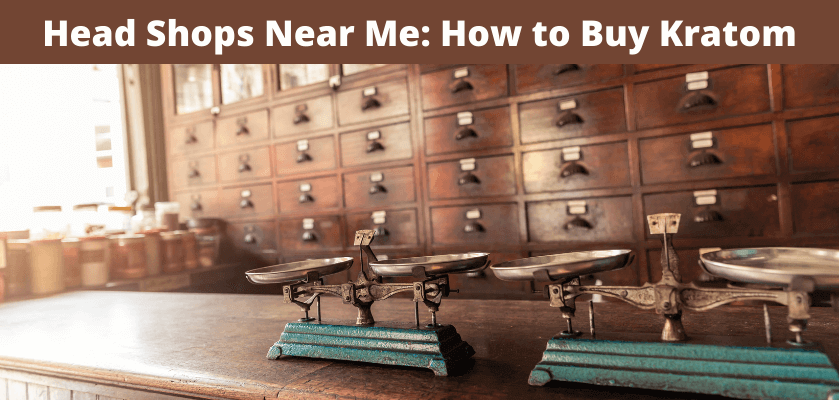 Here's all you need to know about buying kratom both locally and online, taking you far beyond your original question of head shops in your area. After all, it's a big world out there and kratom is a global product. Let's get started!
Where You Can Buy Kratom Locally
When you type "head shops near me" into the Google search bar on your quest for local kratom, a lot of places are likely to pop up, some of which may surprise you. It's not unheard of to see a gas station or two in the search results. Overwhelmingly, you'll probably see these types of businesses show up as well:
Vape shops
While the primary products found here relate to vaping, some stores have expanded their selections to include other popular products that people are looking for – like kratom. However, you're not likely to find a great selection here or a selection that is super high in quality.
Herbal stores
Specialty herbal stores are quite common in many places and are a great option for finding a good selection of kratom locally. Most of these stores specialize in herbal products such as kava, CBD, and kratom. The staff is more likely to understand the product they're selling, too, which is helpful. Most of the time, these stores simply buy their kratom in bulk from an online vendor.
Smoke shops
This is what most people think of when they think of head shops. These types of stores sell mostly tobacco, vape supplies, and other smoking accessories, but many have started to include kratom and CBD products in their inventory. While you may find a better selection here than other places like a gas station, you still may be quite limited when it comes to strain selection.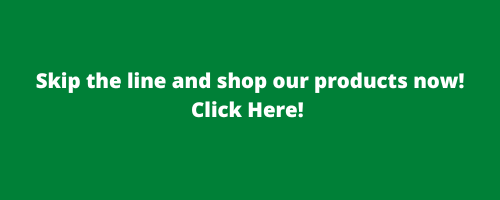 The Pros and Cons of Buying Kratom at Head Shops Near You
Just as with anything else in life, buying kratom at local shops near you has its advantages and disadvantages.
One of the advantages is certainly that it's convenient. You can simply drive or maybe even walk to your nearest head shop to buy kratom. Another advantage is the time since quickly popping into your favorite local place when you've run out is fast and gets you what you need right at that moment.
However, there are some disadvantages to be aware of when it comes to local shops. They include:
Lack of Knowledge
The head shops near you that sell kratom likely don't specialize in its sale. They have a ton of other products they sell. The employees tend to focus on the plethora of other products they sell and may not know the most about the kratom they have in stock. They know that kratom is a popular product people want, so they stock up – but they may not have the expertise of the product to match their selection and that can leave you with unanswered questions or bad information.
Issues with Quality
Not all kratom is created equal, unfortunately. The industry is not regulated and while organizations like the American Kratom Association have created guidelines for quality, purity, and testing, they don't have to be followed by kratom suppliers to import into the United States.
This can make for quite an issue when it comes to finding quality kratom in your local shops. Some kratom products can be of such low quality that they might be dangerous to your health. There's simply no way of knowing if the kratom at your local shop is safe unless you do know the supplier and the testing methods they use to ensure safety and purity.
They Buy in Bulk
It's pretty standard for local sellers to buy products in bulk. After all, it helps them to keep a good supply on hand and also helps keep costs down for them. However, if they don't sell the kratom right away, chances are they are not keeping their stock fresh or getting rid of old kratom that didn't sell.
It's not uncommon for expired items to be sold at lower prices just to get them out of their inventory, so make sure to look at a product's expiration date before you buy.
How To Identify Quality Head Shops Near You
Now that you know the pitfalls involved with buying kratom at shops near you, it's time to explore the tools you can use to find quality shops near you to buy kratom.
Learn More About Kratom
Before you ever set foot in a local shop or even buy online, make sure you know what kratom is and what it has to offer. This is the first step to being able to identify whether or not a local kratom vendor can meet your needs or not.
It's also not a bad idea to research the place you're thinking of buying from by looking at their review online. This will help you to more deeply understand the types of experiences others have had. Look at the store's selection, too, because a quality kratom seller will have plenty of white, green, red, and even specialty strains to choose from.
Check Out All Options
Don't simply go with the first place that comes up in the search. If you have multiple head shops near you to buy kratom, then shop around some. You want to find somewhere that offers affordable prices but also delivers on quality. On top of that, shopping around will allow you to interact with the shop and see if they truly know their product or not.
Appraise the Packaging
You can also gauge the product sold in your local shops by looking at the packaging. Remember, kratom isn't grown in the United States, it's important from Southeast Asia. Since it's not grown here, you have to take a look at the strain information as well as any lab results that will be on its packaging. This is one way you can make sure the kratom you're buying is quality and help you to get the most bang for your buck.
It's a good idea also to make sure the manufacturer of your kratom has been approved by the American Kratom Association. The strict standards in place by the AKA will let you know that the kratom you're buying is of good quality. Often, the packaging can give away whether the manufacturer complies with AKA standards because it will have light-resistant packaging, be in a re-sealable bag that is childproof, and come in tamper-free packaging. If it doesn't have these things, then you know it doesn't live up to AKA standards.
What About Big Box Stores?
Traditional chain stores seem to have everything you need conveniently in one place, but if you're looking to buy kratom you will not find it here. There is simply too much liability involved for retail chains when it comes to selling products like kratom.
Additionally, you often cannot use a credit card to buy kratom, so it's much too risky for large retail chains to sell. It's just easier for them to keep kratom off their shelves instead of risking losing money due to issues with credit card processing. So go ahead and cross your local big box store off your list!
Are Head Shops Near Me Legally Allowed to Sell Kratom?
Before you ask the almighty Google with "head shops near me" in your search for kratom, you first must know if it's even possible to legally buy kratom where you live. The answer to this depends on the laws surrounding kratom in your state.
Some states have made it illegal to buy and possess kratom. If you live in one of these states, such as Indiana, Wisconsin, Vermont, Arkansas, Alabama, or Rhode Island, then you can't buy kratom at a local shop or even online to have it delivered. While this Southeast Asian herb is legal on the federal level, the government has left it up to individual states to decide if any legal restrictions should be placed on the sale of kratom. You can find it banned at the state level, but beyond that, it is also banned at county and even city levels in certain places.
If you live in one of these states, then you may need to check at the city or county level to make sure buying and possessing kratom is legal where you live:
If kratom is illegal at the county or city level where you live, then you cannot buy it locally. You will also find that online vendors will comply with local laws as well and not ship the product to you.
If you're interested in keeping tabs on the legal issues surrounding kratom where you live, then keep up to date with information from the American Kratom Association and Speciosia.org. Plus, Oasis Kratom likes to stay on top of current industry news, so following our blog is another great resource to add to your list.
What About Buying Kratom Online?
Even if there are plenty of head shops near you to buy kratom, you still may get more of what you're looking for through an online vendor. Of course, buying kratom online has its own set of perks as well as drawbacks.
Some of the advantages to buying kratom online include:
Higher Quality
The good news is that buying kratom online offers a more consistent source for quality, lab-tested products. Kratom is often sourced by online vendors from reputable suppliers or maybe even directly from the farmers. Most online vendors know exactly where their kratom comes from, the farming practices used in cultivating it, and finally how it is packaged and shipped to the United States. That's not something every head shop near you can say.
More Affordable Pricing and Larger Selection
Online retailers also can offer a much larger selection than in-person stores and often at more affordable prices since they simply don't have the overhead that a brick-and-mortar store does.
Keep in mind that the kratom you buy from head shops and other stores near you were probably bought wholesale, so they have to increase the price to make a profit. You can cut out the middleman by buying straight from a supplier online.
Product is Safer
Probably the biggest advantage to buying online is product quality and safety. It's easy to spot an online kratom vendor like Oasis Kratom that is approved by the American Kratom Association. Also, online vendors that have good transparency will be willing to share the most recent lab results from their product testing that ensure there is no contamination of their products that could be toxic to you.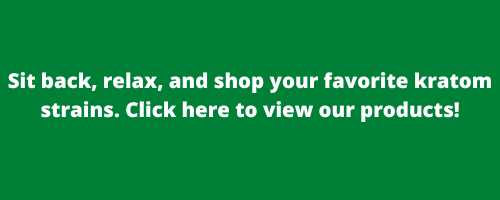 Better Information
An online vendor that specializes in kratom knows their product. That means you can contact them with any questions you have about the products, and they can easily share what they know with you. That isn't something you will always find at a head shop or any other store near you that sells kratom among a variety of other things.
Of course, there are disadvantages to buying kratom online, but they don't have anything to do with product quality, selection, or pricing. The biggest hurdle to overcome is that you have to wait for the product to be shipped to you. You won't get that instant gratification that you do when buying in person, but if you plan right to replenish your kratom supply, waiting will be worth it for better quality and peace of mind about the product you're buying.
Conclusion – Head Shops Near Me
Now that you've explored what there is to know about the results you get from searching online for "head shops near me," you're ready! Local shops can be convenient options as long as you know what to look for, but you may find the benefits of buying online outweigh any benefits there are from buying in person. No matter what, you now have the knowledge to go out and find the highest quality, purest, and safest kratom for you.


---