There are not a lot of regulations that you have to worry about in the kratom industry. However, a Kratom Certificate of Analysis is very important. You may be wondering what this certificate is and why it is so important to the kratom industry. In this blog, we will explore the certificate of analysis and why you need to pay attention to it as a kratom user.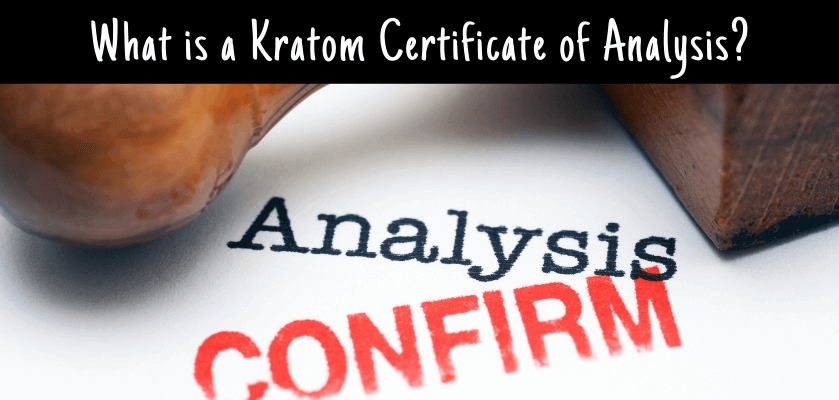 What is a Kratom Certificate of Analysis?
Some kratom vendors will run lab testing on their products. These are the type of vendors that you want to work with. They will typically send a certificate of analysis with their products or allow you to access it via their website.
The certificate will display all the results from the lab testing that was conducted. It allows the end-user to access the potency and purity of the products that they are buying. Without this certificate, it would be impossible for users to know the potency of their products without first sampling them.
Why are Kratom Certificates of Analysis Important?
This certificate is vital because it proves what each product is made of. You should never buy from a vendor that does not offer lab testing on their products.
#1 Purity and Safety
The kratom industry is not highly regulated which means there is room for fakes and scams. Synthetic forms of kratom can be dangerous, and that is why this certificate of analysis is so important. It proves what is in your products and that it is 100% Mitragyna speciosa.
You want to ensure that your kratom products do not contain any contaminants. These may include heavy metals such as lead or residue from pesticides that were used during the farming process.
Here at oasis kratom, we offer lab testing on all of our products. We test for salmonella, E.coli, staph, yeast, and mold. Our testing also proves that your products are 100% all-natural Mitragyna speciosa.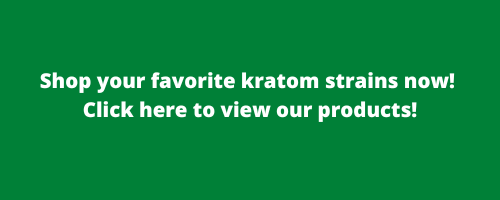 #2 Quality and Consistency
The kratom certificate of analysis will prove the potency of each product. It will also show consistency, which is very important. You want to be able to buy kratom products that will consistently give you the support that you are seeking.
Because kratom is a natural herb crops can produce different levels of alkaloids. So, each batch will show differences in their alkaloid profiles. This will all be determined by the practices used by the farmer, as well as environmental factors.
This analysis allows vendors to ensure that they are providing their customers with quality products that are consistent in the potency they offer.
Selecting A Kratom Vendor
While you can buy kratom from a local shop, most people will turn to online vendors because they offer better pricing. Not only this, but online vendors also tend to have better quality products and more strains to choose from.
You want to select a vendor who will provide you with the best kratom products in the industry. Here are just a few things you should consider when selecting a vendor to purchase kratom from.
American Kratom Association GMP Certification
If a vendor is serious about offering the best kratom in the industry they will take the extra steps to become endorsed with the American Kratom Association. To be endorsed by the AKA, a vendor will have to pass an audit conducted by a third party, as well as comply with all GMP regulations.
The AKA came up with these regulations to help improve the quality of kratom that was coming to market. So, you should only work with vendors who are endorsed by the AKA. This is a great benchmark when trying to find a vendor you will buy from for the long haul.
The AKA requires all vendors in their program to offer lab testing on their products. This lab testing is one of the most vital parts of the GMP certification that vendors will receive when becoming part of the AKA.
Here at Oasis Kratom, we have taken the extra steps to be endorsed by the American Kratom Association. The GMP regulations are a vital part of our everyday process. When you purchase from us, you are getting the best kratom products that the market has to offer.
Laboratory Testing
We have already mentioned a lot about lab testing. Vendors may still offer lab testing even if they are not a part of the American Kratom Association. While this testing is very important, you only want to work with vendors who offer both lab testing and have the GMP certification from the AKA.
Always ensure that your vendor is using a third-party lab to conduct their testing. This will give unbiased results. There are a lot of vendors out there that do offer lab testing but they are not using reputable labs to conduct this testing.
You also have to question those vendors who do lab testing but conduct it in-house. This raises some flags and you should probably stay clear of these types of vendors. You want to ensure they are offering a kratom certificate of analysis on their products. This will give you the best analysis of the kratom that you are purchasing.
Comprehensive CoAs for Every Batch
Ensure that your vendor offers a certificate of analysis on every single batch. You do not want to work with those that do not offer an updated certificate for each new batch. Utilizing old certificates should raise questions and is a flag you are working with a vendor who does not care about the quality of their products.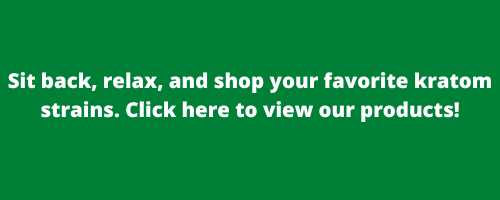 Oasis Kratom Certificates of Analysis
Here at Oasis Kratom, we take great pride in offering our customers the best. All of our products come with a Kratom Certificate of Analysis, which will verify the quality, consistency, and purity of our products. You can have full confidence that we are offering you the best that the industry has to offer.
You will find us listed on the American Kratom Association website, as we have taken the necessary steps to be a part of this organization. This means we adhere to all GMP regulations. We hope this blog has helped you better understand the certificate of analysis that you will find shipped with all of our kratom products.


---