Is kratom legal in Colorado? Kratom is legal in the Centennial State, but not everywhere. It is illegal in the towns of Monument and Parker, and there are special restrictions on the labeling of kratom products in Denver. Keep reading to learn more about the laws surrounding kratom in Colorado.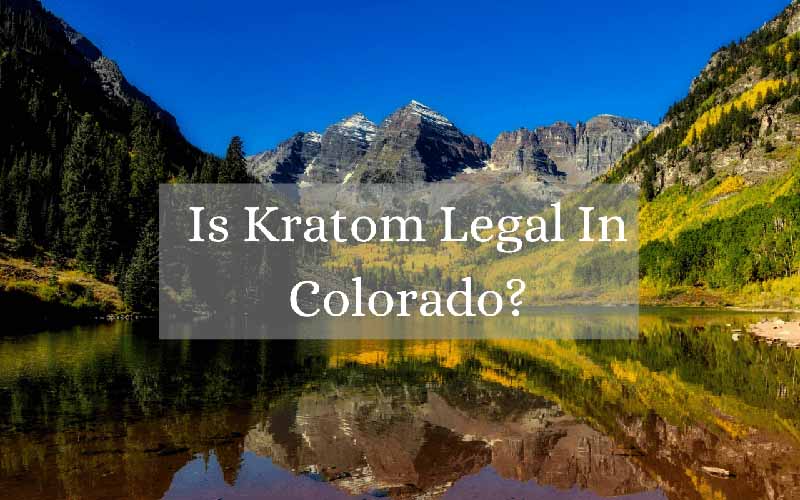 Is Kratom Legal In Colorado?
Yes, but Colorado is a divided state when it comes to kratom legality. If you are 21 years of age or older, you can buy, sell, and use kratom in most of the state, although it is heavily regulated and restricted. However, you cannot buy, sell or use kratom at any age in the towns of Parker or Monument, and while you can get it in Denver at select retailers, all vendors must put an additional label on their product saying it is not for human consumption.
This legislation has also restricted kratom sellers from providing any type of advice or recommendations on kratom products. New Legislation impacting kratom users in Colorado has been passed, Senate Bill 22-120 (SB22-120) and will go into effect soon. The Bill passed sets strict requirements on the quality and purity of kratom products sold in Colorado, establishes a minimum age of 21 years for kratom purchasers.
This is great news for kratom users! These laws will help to legitimize kratom products, plus keep kratom safe and effective moving forward.
While there are restrictions on kratom in Denver, you will find it in other popular areas of Colorado including Colorado Springs, Aurora, Fort Collins, Lakewood, and Thornton.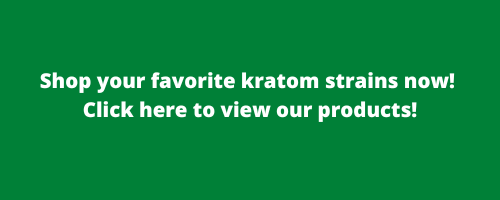 Kratom Legislation In Colorado
In 2017, Denver's Department of Public Health and Environment restricted the possession and selling of kratom within the city limits of Denver. While the plant can still be purchased in Denver, all kratom products must contain a label that states it is not intended for human consumption. 
In 2018, the government was publicly criticized by the Libertarian Party of Colorado for the restrictions. Late in 2018, a municipality within Denver's metropolitan area, Castle Rock, temporarily ban businesses from selling kratom products. This decision was met to last six months until authorities had the time to decide on whether or not it would remain legal in Castle Rock. In June 2019, the town council made its final decision to allow kratom to remain legal for individuals who are over the age of 18. 
In October 2019, the town of Parker became the first Colorado location to ban kratom sales. The town council made their decision by siding with the FDA. They used references from the Mayo Clinic and the poison center complaints to back up their decision to ban this herbal remedy. Just a month after Parker reached their final decision, Monument also decided to ban the retail sales of kratom. 
At this point, there are no other towns within Colorado that seem to have an issue with kratom, but things can always change very quickly. It is highly important that if you live within Colorado and use kratom you stay current on all the laws and legal issues that are going on within the state. Is kratom legal in Colorado? Yes, but you never want to be caught using kratom in a matter that is illegal. 
Is Kratom Popular In Colorado?
Kratom is not as popular in Colorado as it is in other states. Perhaps it is because recreational use of weed is allowed and kratom along with other herbs has taken a back seat. This does not mean that you cannot find kratom in Colorado, it is just not as prevalent as marijuana.
There are plenty of local shops that offer this product. However, they must comply with labeling the products not for human consumption if they are within the Denver area. This alone may be enough to scare some consumers from trying this herbal remedy. Perhaps this is the motivation behind the law of labeling kratom this way. 
Buying And Shipping Kratom In Colorado
You have to watch where you have your kratom shipped to in Colorado since there are areas where kratom is illegal. If you have an address that is in Parker or Monument, chances are your online vendor will not sell to you. Remember, it is not about the areas that your product will travel during shipment, it is where it will end up that matters. Plus, labeling needs to be correct if being shipped to areas of Denver. These are all things that you have to consider when buying your kratom online. 
Many local shops offer kratom if you wish to purchase your products locally. Just know that you may not find the variety that is offered online. When shopping locally, be sure to find a location that is knowledgeable about kratom, so that they can answer any questions that you may have.  
Kratom Advocacy
The American Kratom Association (AKA) plays a huge role in advocating for kratom across the nation. They get involved in any active legislation and help states fight to keep kratom legal in their area. 
The AKA is actively trying to get Colorado on board with the Kratom Consumer Protection Act, which helps regulate the kratom industry and keep it safe for everyone. Plus, it will less likely become an issue for lawmakers if there is some type of regulations in place for kratom. 
The AKA helps kratom users access the purest forms of kratom that are safe and within legal guidelines. They also work with manufacturers and vendors to help regulate the industry and provide products that are safe and fall within guidelines. Visit the American Kratom Association website to learn more about their activities and current advocate projects.
Looking to buy 100% pure gold bali kratom online at affordable prices? oasis kratom offers aka and gmp verified products starting at $15. shop now!

$15.00 – $325.00

Select options
Is Kratom's Legal Status In Jeopardy?
At this point, there is no talk about banning kratom in Colorado. The only talk we could find was the fact that the American Kratom Association was trying to help Colorado adapt the Kratom Consumer Protection Act. This Act will help regulate kratom in this area and will encourage stability within the industry. This is very promising, and there is no concern that at this point kratom would completely be banned within Colorado. 
Will Colorado Ban Kratom?
We never know what the future holds. Since there are parts of Colorado that have ban kratom there is a chance that more areas will do the same. However, there are no rumors or news of any parts of Colorado trying to place a ban on kratom. 
If there are whispers of kratom being in danger, the American Kratom Association will heavily be involved. They are very good at advocating for kratom and making sure that it stays legalized across the nation. 
They hope that they can get Colorado on board with the Kratom Consumer Protection Act before any other areas within Colorado decide that they would like to see a ban placed on kratom. Once this Act is in place it would help regulate the herb, which will bring some stability to the industry.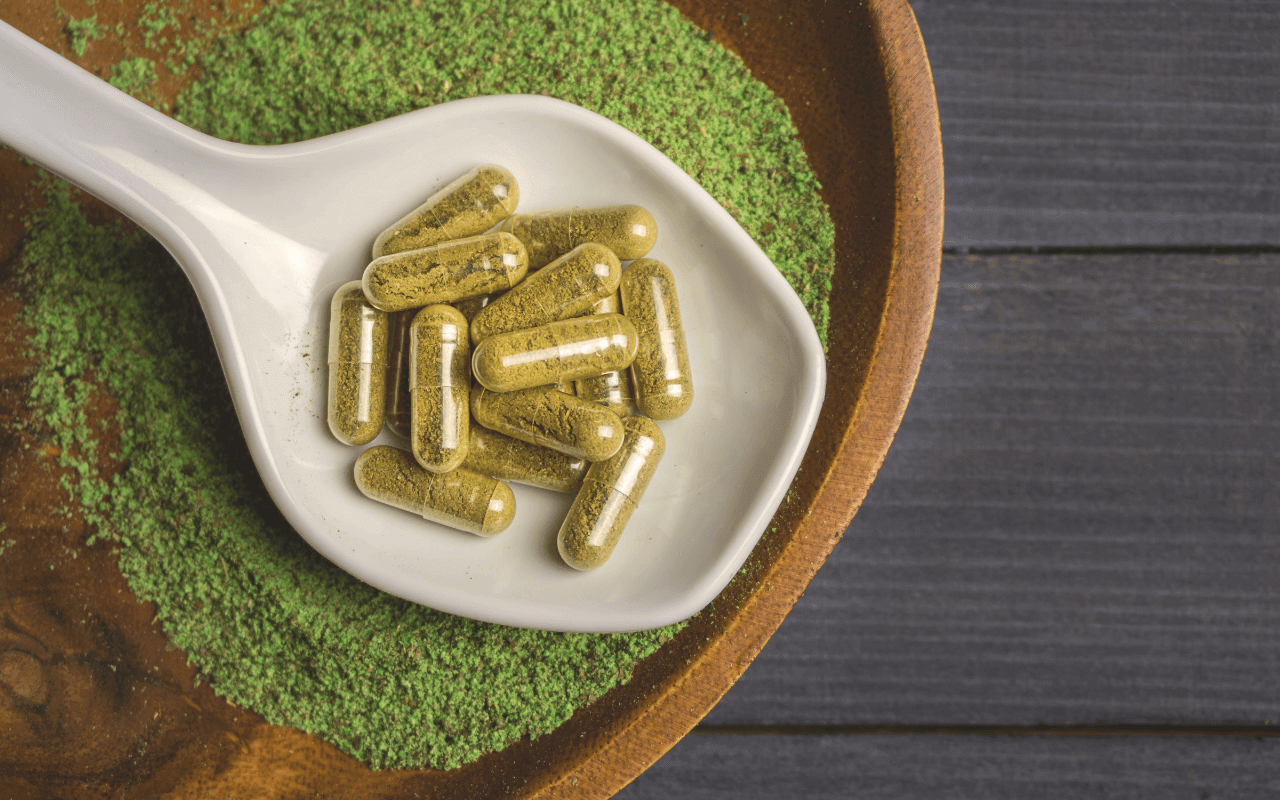 Where Can You Buy Kratom in
Colorado? 
Here are just some places you can check out when wanting to buy kratom locally.
Cloud Kratom
Offering both delivery and pick-up, you can grab your kratom at this Denver location. Friendly staff and reviewers agree that they offer high-quality strains. Remember that staff is not allowed to direct you on the use of kratom, so asking questions may not get you the answers that you are seeking. This is not the fault of any of the staff at the location or any locations throughout Colorado. 
Location: 10990 Newland St, Broomfield, CO 80020

Phone: (720) 515-5608

Hours: Monday to Saturday 12-9, Sunday 12-7
Mr. Nice Guy's CBD Vape Kratom E-juice Shop Etc.
This vape shop offers high-quality products and is a very relaxing place to visit. They have a large selection of CBD products, as well as kratom blends. 
Location:2202 E Platte Ave, Colorado Springs, CO 80909

Phone: (719) 360-5999

Hours: Monday to Thursday 8:30-8:00, Friday 8:30-9:00, Saturday and Sunday 10:00-8:00
Myxed Up Creations Colorado Springs
Myxed Up Creations offers Colorado Springs the largest selection of locally blown glass pipes, water pipes, and glass accessories! They also offer a wide variety of vaporizers, vape pens, and electronic cigarettes (e-cigs). Whether you vaporize gourmet E-Liquids, herbal and botanical blends, or dab concentrates, our knowledgeable staff is here to assist you in finding the right fit for your needs! They also have kratom strains that you can try and enjoy. 
Location: 3835 N Academy Blvd, Colorado Springs, CO 80917

Phone: (719) 576-0176

Hours: Monday to Saturday 10-9, Sunday 11-6
Aurora Head Shop – Colorado Kratom Supply
Offering smoking accessories including, pipes, water pipes, and dab rigs. They have a variety of kratom strains for you to try, as well as a number of CBD products, E-liquids, and more. The staff is knowledgeable and friendly. 
Location: 15102 E Hampden Ave suite a, Aurora, CO 80014

Phone: 

(

303) 815-4639

Hours: Monday to Sunday 10-8

Buying Kratom Online 
Now that you know the answer to the question, is Kratom legal in Colorado, you can think about ordering it. There are some things that you should know before placing your first order online. You want to make sure that you are buying from a trusted source that is supplying you with high-quality kratom products. Check out our tips below.
Make sure that they are a part of the American Kratom Association. There are no regulatory forces in this industry, but the AKA only works with vendors that are trusted and offer quality products. 

Read reviews from other customers. This will allow you to see what the products were like, as well as the type of interaction they had with the company's customer service department. 

Check out the lab testing to make sure that you are getting products that are 100% Mitragyna speciosa. 

Go ahead and email the company a few questions and see if they respond to you promptly. This will let you know if the company is legit and willing to take care of your questions and concerns. 

Ask to see the current lab testing to make sure that the lot that they are currently selling does not contain any type of contaminants. If the company does not conduct these types of tests then you do not want to buy from them. 
Green Malay Kratom comes from the forests that are found within Malaysia's mountainous countryside. Lab Tested - Money Back Guarantee!

$15.00 – $325.00

Select options

Finding high-quality Gold Maeng Da Kratom Is Not Easy. Check out Oasis Kratom's pure and organic products that are third-party lap tested.

$15.00 – $325.00

Select options
OASIS KRATOM
Oasis Kratom is one of 25 vendors who is currently registered with the American Kratom Association. You are buying from an approved and trusted vendor when you decide to buy with Oasis Kratom. Our high-quality products will always arrive at your doorstep at their optimal freshness. We strive to provide you with a large variety of kratom strains coupled with exceptional customer care. 
All products are ethically harvested and we test according to GMP regulations. Each lot is tested 9+ times for salmonella, E. coli, staph, yeast, mold, and to confirm its 100% all-natural Mitragyna Speciosa. Visit our Lab Test page to learn more about our quality assurance measures or to request a copy of our most recent lab test results.
As you shop our large selection of powders and capsules, please let us know if you have any questions. We are with you every step of the way and want to make sure that your buying experience with us is streamlined. 
Our product line includes red, green, white, and the rarer to find yellow vein kratom. We have popular strains including Maeng Da, Borneo, Thai, Dragon, Sumatra, Malay, and much more. 
Now that we have answered the question of, "Is kratom legal in Colorado?" Check out our Kratom Legality section where you will find various laws in other states. 


---