If you've spent any time shopping online for kratom, no doubt you've noticed that you've got a lot of choices. It can be difficult to understand which vendors are interested in delivering quality, pure kratom products to you and which ones are simply out to make a quick buck.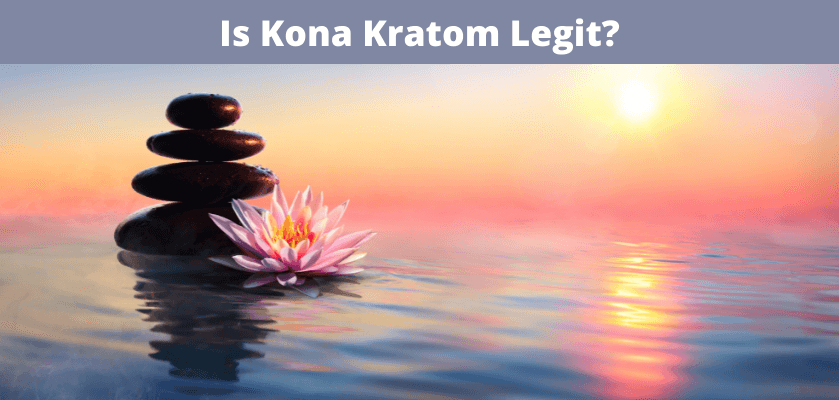 Kona Kratom is a name that many people in the kratom world recognize. They are a Colorado-based kratom company that specializes in finding high-quality kratom directly from Vietnam and Indonesia. To put it simply, they strive to provide potent and consistent kratom to people at prices they can afford. But do they live up to the hype? Read on to find out.
Kona Kratom: An Overview
As mentioned, Kona Kratom operates out of Colorado, with facilities in Mead. They've been in business for several years, starting humbly as a few friends and family working together and eventually growing to be one of the most recognizable names in online kratom today.
Kona Kratom states on their website that they've worked hard for years to establish relationships with farmers in Southeast Asia that grow their product. This allows them to offer kratom of consistent quality and at prices that many find affordable.
You cannot find Kona Kratom products in stores, it is exclusively found online. They state that this is an attempt to control the quality of the product with their name on it. They want to make sure that the kratom you buy from them is fresh and properly stored – and operating exclusively online allows them to pass on their cost savings of not running brick-and-mortar stores to you.
AKA Accreditation
What's interesting about Kona Kratom's beginnings is that they started doing third-party testing of their kratom early on, before they even had a website set up. To Kona, quality has been top of mind from the beginning. They are now one of the leaders in the industry when it comes to quality, pure kratom. They are verified by the American Kratom Association, an organization that seeks to maintain quality and purity guidelines in the kratom industry.
This should give you peace of mind to know that Kona Kratom is backed by the AKA and has passed their standards for purity, quality, safety, and packaging standards.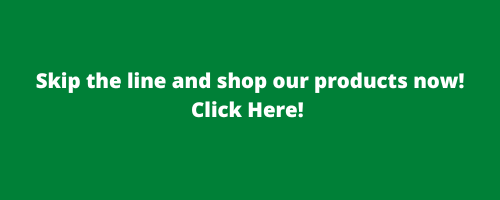 Lab Testing at Kona Kratom
One area where Kona Kratom shines is their lab testing. As mentioned, it was one of the very first things they did to establish themselves in the kratom industry and it seems they've not backed down since.
Kona Kratom states that they not only lab test for alkaloid potency but also the different ratios of alkaloid in their products, but also use third-party testing to ensure that there are no contaminants or inconsistencies with the kratom they sell. If you want the most recent results of their third-party testing related to the kratom you want to buy, simply contact them for a copy.
Kona Kratom's Product Lineup
You can find a wide variety of kratom powder or capsules on Kona Kratom's site, including white, green, and red-veined varieties. Sampler packs, too.
White-Veined Kratom Strains
You can find all of your favorite, white-veined strains through Kona Kratom, including:
White Malay

White Bali

White Horn

White Borneo

White Thai

White Maeng Da

White Sumatra
Green-Veined Kratom Strains
Kona Kratom has a large selection of green-veined varieties too, including:
Green Vietnam

Green Dragon

Green Thai

Green Indo

Green Horn

Green Maeng Da

Super Green Malay

Green Borneo

Green Malay
Red-Veined Kratom Strains
If red-veined is the kratom you're looking for, you'll find a large selection at Kona Kratom, including:
Red Indo

Red Malay

Red Maeng Da

Red Horn

Red Dragon

Red Borneo

Red Thai

Red Bali
All of their kratom powders will let you know if the strain is coming from a fresh batch, which is a nice touch on their website. You can also find sample packs such as:
White Kratom Variety Pack

Green Kratom Variety Pack

Red Kratom Variety Pack

Beginner's Variety Pack
You can get either 50 grams of each strain or 25 capsules of each strain.
Kona Kratom Pricing
Kona Kratom's products are not the least expensive you'll find, they are on the higher end of the kratom market.
Their kratom products start at $54.99 for 250 grams and go up from there. For example, you can buy 250 grams of their Green Vietnam kratom powder for $54.99 or 1000 grams for $159.99. If you want capsules, you'll pay $99.99 for 350 of them or $179.99 for 700.
As mentioned, their prices are a little high but still. As a contrast in price, Oasis Kratom charges $35.00 for 250 grams of Green Vietnam kratom powder and $79.00 for 1000 grams – and we're AKA-approved for quality, safety, and purity, too.
Customer Service
So, what are people saying about their experiences with Kona Kratom? The company itself states that it emphasizes customer experience. They want each customer to walk away happy so they strive to provide courteous, attentive service. You can contact them by email through their website and they are open seven days per week, except for Christmas.
But does what they say on their website line up with people's real-world experiences? Well, it's sort of hard to tell. If you look on Reddit or even on their Facebook page, there are no reviews to be found. The few Google reviews they do have are glowing and the reviews on their website via TrustSpot are also good. They are praised for the quality of their products and the customer service they receive, as well as fast shipping.
Kona Kratom Coupon Codes
There aren't a ton of coupon codes available for Kona Kratom. However, signing up for their email newsletter can get you not only updates on new arrivals but also a discount of 10 percent off of your first order as well. Users have commented that it would be nice for Kona Kratom to send established buyers coupon codes from time to time, so maybe they'll take this under consideration.
Refund Policy
One of the nice things that Kona Kratom offers is a generous return policy. You have 30 days to return or exchange both opened or unopened products to them. You will also be reimbursed for shipping charges for returns. The only caveat is that at least 80 percent of the product must be returned if the package has been opened. Still, that's a great return policy that should set anyone's mind at ease.
Shipping
If you order your kratom from Kona Kratom online before 4:00 p.m. PST Monday through Friday, then your order is shipped the same day. On Saturdays, your order must be submitted by 1:00 p.m. PST for same-day shipping. Orders are shipped via the United States Postal Service.
They do not ship on Sundays or national holidays, but they maintain that all of their orders will be shipped within one business day of the order. However, you should note that they will not ship their products to states, counties, or cities where kratom is prohibited, so make sure to check that you live somewhere where the product can be shipped to you.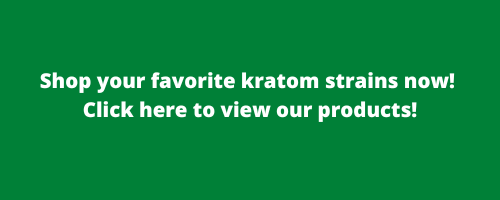 Conclusion
Kona Kratom seems like a solid company that cares about the quality of the kratom they provide and are deeply invested in the kratom community. They also ship quickly, have a good return policy, and have a great reputation. However, they do have a few drawbacks. Their kratom, while not outrageous, is expensive –especially when compared to Oasis Kratom. Oasis Kratom also has a larger selection of kratom strains, whereas Kona Kratom seems to have very few to choose from in comparison.
All in all, you may not be getting the most bang for your buck with Kona Kratom, but you can expect a quality product. You may, however, want to keep shopping around until you find a vendor who supplies the quality kratom you want at a more affordable price. 


---