Arkansas is home to more than 8 million people, but is kratom legal in Arkansas? No, you cannot buy, sell, or possess kratom in Arkansas. Let's explore more about the legalities of kratom and why it is not available in this state.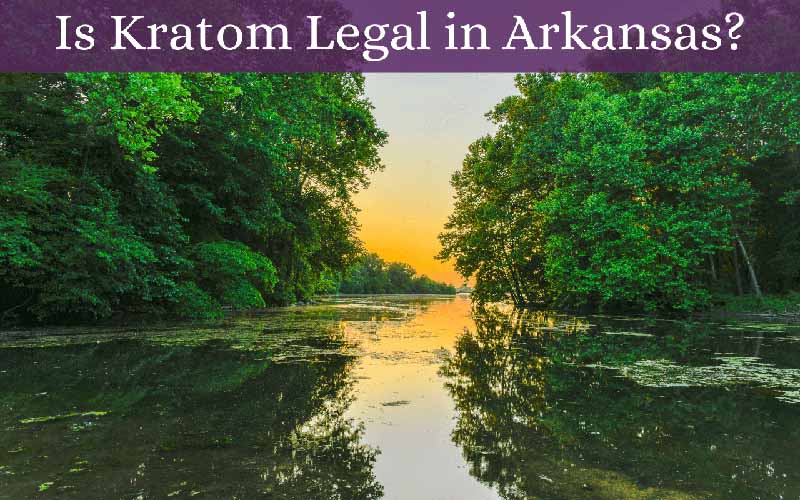 Is Kratom Legal In Arkansas?
Currently, kratom is illegal throughout the state of Arkansas. This means you will not be able to buy kratom or possess it if you live in this state or plan to visit. While kratom is not regulated at a federal level, each state is left to decide how they want to handle kratom.
In doing so, some states have made it legal and others have completely outlawed this herb from the state. There are others, such as Florida, that have legalized its use but there are specific areas within the state that have outlawed it. So, you can buy kratom anywhere in the state of Florida except for Sarasota County. This can make it very difficult for the residents of the state to know all the legalities surrounding kratom.
However, at this time you will not have to worry about these types of scenarios as kratom is illegal in all areas of Arkansas including Little Rock, Fayetteville, Hot Springs, Bentonville, and Fort Smith.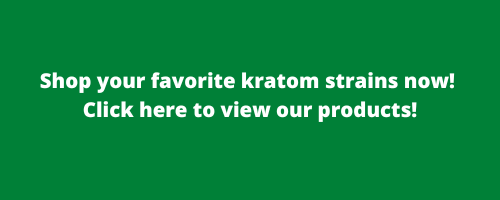 Kratom Legality In Arkansas
Kratom is native to Southeast Asia. There are very few states who have completely banned the use of kratom, but Arkansas is one of them. If you are caught with Mitragyna Speciosa you could be facing criminal charges. The ban on kratom took place in October 2015.
With the popularity of kratom on the rise, lawmakers began looking at kratom more cautiously. In addition, health officials took notice of incidences across the nation that included this all-natural remedy. Inaccurate information caused kratom to be banned in Arkansas.
In 2017, medical examiners brought claims that kratom was linked to three deaths in Arkansas. The physician placed kratom as having alkaloids (mitragynine and 7-hydroxymitragynine) derived from opium. Opium derivatives come from the opium poppy (Papaver somniferum) while kratom or Mitragyna speciosa is a plant from the coffee (Rubiaceous) family.
This then led to the Food and Drug Administration issuing a nationwide warning and was the turning point for kratom in Arkansas.
Classification Of Kratom In Arkansas
Is kratom legal in Arkansas? No, in fact, it has been classified alongside other dangerous substances. Since Arkansas lawmakers decided to go along with the FDA's suggestion, kratom became part of the Schedule I Substance list in February 2016.
This came after a public comment period and made kratom illegal to purchase and possess. The listing of kratom was directed by the compounds within this herb. Arkansas's Department of Health linked these compounds as being harmful to people.
The Schedule I Substance list was amended to include mitragynine and 7-hydroxymitragynine. This classified kratom as an Opium Derivative alongside heroin, codeine, and morphine.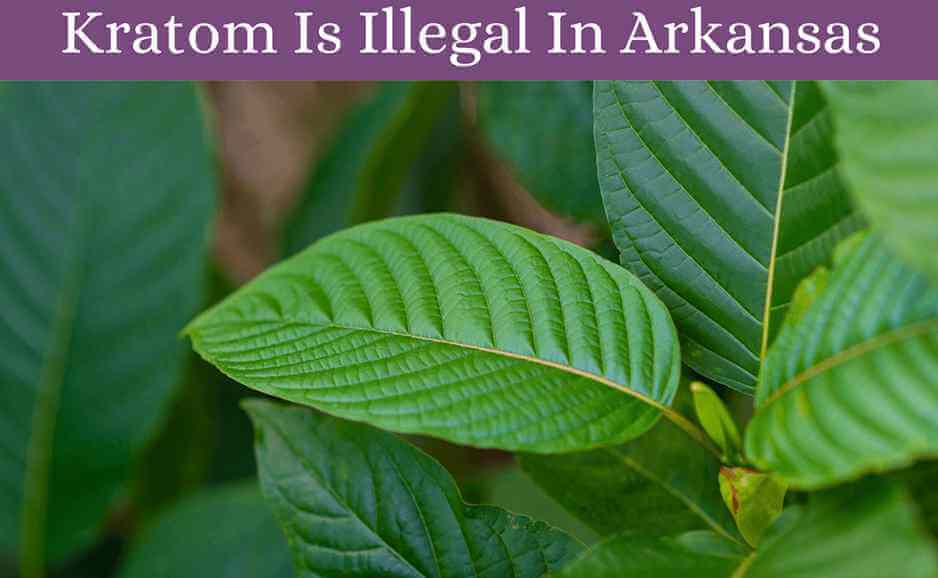 Why Is Kratom Illegal In Arkansas?
Kratom is illegal in Arkansas because it has been named a controlled substance. As part of the Schedule I Substance list, it is illegal to buy, sell, or possess kratom in Arkansas. Doing so will lead to criminal charges.
Criminal Charges For Kratom In Arkansas
Buying, selling, or possessing kratom in Arkansas is a felony. It will all depend on the amount of Mitragyna Speciosa that you have on you. You could face up to 20 years in prison and a $15,000 fine. Two grams or more and being caught near certain facilities could lead up to 10 years in prison. These facilities include parks, schools, places of worship, daycare centers, video arcades, and public housing projects.
As a whole, anyone who buys, sells, or possesses kratom in Arkansas, could face up to 30 years in prison. The consequences are not worth owning kratom, so if you are in this area do not plan to have your kratom with you. If you wish to use kratom, Arkansas is not the place you want to settle down. Be active when it comes to offering support, and these laws could change in the future. However, for now, you should not risk having kratom in Arkansas.
Kratom use is also illegal in Rhode Island, Alabama, Wisconsin, Indiana, and Vermont. Check out our legality page for more information on these states.
The American Kratom Association
The American Kratom Association is the main advocacy group for kratom in the United States. They can offer help when there are talks of bans. They have been very successful in overturning legislation that intended on banning kratom.
The American Kratom Association has also come up with GMP protocols to help regulate the industry. As a member of the AKA, we adhere to all GMP protocols. This allows us to offer you the highest possible kratom without the worry of contaminants.
Also, the AKA is working to get all states on board with the Kratom Consumer Protection Act. This act aims to place regulations on the kratom industry. Making it a safer place for consumers and helping appease worried lawmakers.
The American Kratom Association hopes that Arkansas would agree to listen to their proposal of the Kratom Consumer Protection Act and come to some sort of resolution for kratom in their state. However, at this time no moment has been made to adopt this act and help regulate the industry in the state.
Activist Efforts
Advocacy efforts for kratom have been unsuccessful when it comes to overturning the kratom ban. Both members of the AKA and kratom users have tried to help lawmakers see the beneficial side of kratom.
There have been various petitions and social media pages active since the ban of kratom in 2015. It is highly encouraged if you are a resident of Arkansas and want to see Mitragyna Speciosa legalized, that you take the time to reach out to your local and state representatives. This is the only way that the current ban will be overturned.
WHAT IS THE KRATOM CONSUMER PROTECTION ACT?
The Kratom Consumer Protection Act (KCPA) is a bill that will help place regulations on the kratom industry throughout the nation.
The following concerns will be addressed:
Manufacture, distribution, sale, and possession of kratom
Manufacture, distribution, and sale of contaminated or adulterated kratom
Any age limits
Fines and penalties
Testing kratom
The KCPA was introduced by the American Kratom Association (AKA) along with the Botanical Education Alliance (BEA). It is the AKA hopes that they can soon get all states on board with adopting the KCPA. This will regulate the industry and make it a much safer place for kratom consumers. The largest issue that lawmakers have with kratom is the fact that the industry is not regulated. This act will help appease those worries and allow citizens to freely use kratom.
Buying Kratom Online
Kratom is not regulated by the federal government, so each state is left to decide how to handle this herb. So, if you are trying to buy kratom online and have it shipped to your home in Arkansas you will be out of luck. No kratom vendor will ship products to areas where kratom is banned. Therefore, you are out of luck if you are looking to try kratom and live in the great state of Arkansas.
There are no shops in the state that are legally allowed to offer kratom. Nor are there any online vendors who will ship to an address within this state. If you are a kratom enthusiast then you will not want to live in Arkansas. If you are caught with it, you could be facing criminal charges because it is on the Schedule I List as a controlled substance.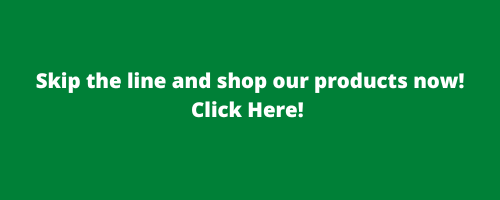 Oasis Kratom
We hope that this blog has answered your question, "Is kratom legal in Arkansas?" Sadly, we are not able to offer you our products if you live in this area. However, we do encourage you to become an active part of the AKA and push to legalize kratom throughout the state. If you have any questions about kratom, let us know. Otherwise, you can check back here for the latest news on the legalities of kratom in Arkansas.


CHECK OUT OUR OTHER STATE LEGALITY ARTICLES:
---