The legal status of kratom varies from state to state. In the case of Illinois, the answer to is kratom legal in Illinois is it depends on what city you are in. It is legal to buy kratom everywhere in Illinois besides Edwardsville, Jerseyville, and Alton. 
Illinois is a state to watch when it comes to kratom laws. There is a battle set to play out throughout 2020 between some lawmakers who want to pass the Kratom Consumer Protection Act and others who want to ban kratom in Illinois. Before we dig deeper into that, let's look at kratom's legal history.
Is Kratom Legal In Illinois?
Kratom is legal in Illinois on a state level but there are specific areas within the state that have chosen to banned kratom. These areas include Jerseyville, Alton, and Edwardsville. Statewide you must be 18 to buy and use kratom. 
Every state is different when it comes to the laws surrounding kratom. Some states have very little activity and others have very busy laws that make it confusing for avid kratom users. As of right now, kratom is legal in Illinois including major cities such as Chicago, Peoria, Rockford, Elgin, Naperville. 
Legalities of Kratom In Illinois
In 2014, a bill was passed by the Illinois state legislature that amended the Illinois Controlled Substances Act. This amendment made it legal for those under 18 to buy or possess kratom. It also made it a misdemeanor to sell kratom to a minor.
While this bill didn't make it illegal for adults to possess kratom, it set the precedent for a bill that bans kratom statewide. If such a bill ever passes, it would make kratom a Schedule 1 drug. Possession would be a minimum of a misdemeanor. While possession with the intent to distribute would carry a felony.
No such statewide ban exists yet, but a few cities have banned kratom within their city limits.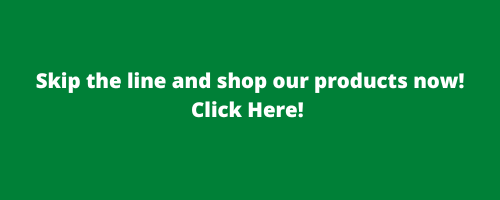 Jerseyville voted to ban kratom in 2017. The city of Alton followed suit in 2018. The Alton police chief was interviewed after the ban passed. He said the ban needed to happen because it was a danger to kids.
This framing of the issue is disingenuous, though. The 2014 amendment already theoretically protected minors. What the city needed was a crackdown on kratom vendors who illegally sold kratom products to minors. Instead, they overacted and also punished responsible kratom users.
In October of 2017, state rep. Katie Stuart, a Democrat from Edwardsville, introduced a bill to the state House of Representatives that would ban kratom statewide. The proposed bill would have made it a class B misdemeanor to possess any amount of kratom.
It was referred to the rules committee in late 2017 but eventually died in the state senate in January of 2019.
This victory was relatively short-lived, though. On March 3, 2020, the neighboring Edwardsville passed a kratom ban, too. The American Kratom Association urged its members to send their kratom testimonials to the city council.
Despite over 200 emails that spoke positively of kratom, the city council still voted 6-0 in favor of the ban. The battle is still raging at the state level as well.
On February 6, lawmakers introduced the Kratom Consumer Protection Act (KCPA). The KCPA makes it legal to use, buy, and sell kratom for those over 18. It also requires strict lab testing for impurities and alkaloid content. These results are displayed on the packaging.
Just two weeks later, another group of lawmakers introduced a bill that would ban kratom statewide. The answer to is kratom legal in Illinois is yes for now, but things could change over the next few months.
Green Malay Kratom comes from the forests that are found within Malaysia's mountainous countryside. Lab Tested - Money Back Guarantee!

$15.00 – $325.00

Select options

Looking to buy 100% pure gold bali kratom online at affordable prices? oasis kratom offers aka and gmp verified products starting at $15. shop now!

$15.00 – $325.00

Select options

Finding high-quality Gold Maeng Da Kratom Is Not Easy. Check out Oasis Kratom's pure and organic products that are third-party lap tested.

$15.00 – $325.00

Select options
Is Kratom Popular In Illinois? 
Now that you know the answer to, "Is kratom legal in Illinois?" You may be wondering if it is popular. Yes, you will find kratom in many local shops around Illinois. Including vape shops, smoke shops, and specialty shops. Also, when there have been talks of bans kratom users have come forward to offer their help. 
Is Kratom Classified In Illinois?
At this point, kratom is not classified on a state level. Some areas in Illinois have ban kratom but the herb itself has not been placed on a controlled substance list. However, there are a few pending legislations. Watch these bills closely and offer your support when it is needed. 
Will Illinois Ban Kratom?
While kratom is legal in this state, some areas have already banned its use. So, there is a high probability that kratom could be a ban at a state level. However, the American Kratom Association has introduced the Kratom Consumer Protection Act to this state. The hope is that they will adopt this act and the fear of kratom becoming banned will diminish. This bill will actually regulate the industry and make it safer for consumers. 
The American Kratom Association
The American Kratom Association is the main support system for kratom in the United States. They have been very successful in their efforts when it comes to overturning laws that aim to ban kratom. 
In addition, the AKA has come up with GMP protocols for vendors to comply with. These guidelines are mandatory for vendors who want to become a part of the AKA. We adhere to all GMP protocols and offer the highest quality kratom on the market. 
To find out more about the American Kratom Association and its active efforts make sure to visit its website. 
The Kratom Consumer Protection Act
The Kratom Consumer Protection Act was drafted by the American Kratom Association. This act aims to regulate the kratom industry, make vendors responsible for the quality of the kratom they are selling, and ensures safety for consumers. 
The biggest hurdle for kratom is the fact that this industry remains unregulated. Once regulations are in place consumers will be able to freely use kratom without any issues. Also, lawmakers will have no reason to create bills against kratom. 
The KCPA will address a multitude of areas such as age restrictions, labeling, testing, and compliance. Kratom bans often become an issue because of the lack of regulations. The American Kratom Association is working to get all states to adopt this act. It will not only make kratom safer for consumers but also help keep kratom legal across the nation.
The Senate in Illinois has a pending bill for the Kratom Consumer Protection Act. However, they also have a bill that could potentially ban kratom statewide. So, the lively hood of kratom is in their hands. Kratom users and the AKA hope that Illinois will choose to adopt the Kratom Consumer Protection Act. 
Buying And Shipping Kratom In Illinois
A lot of people prefer to buy kratom from an online vendor because the pricing is better. Also, they have a wider variety of strains to choose from. However, some people worry about the legalities of kratom and shipping. 
It is the final destination that matters most when it comes to shipping kratom. As long as your package is going to an address in Illinois where kratom is legal you should have no issue. All carriers must uphold federal laws. There are no laws surrounding kratom and shipping. So, you have nothing to worry about. 
Where Can You Buy Kratom in
Illinois
Many local shops offer kratom in Illinois including vape shops, smoke shops, and herbal shops. Here are just a few that you could try out. 
The Cave Smoke Shop
Location: 10099 Lincoln Trail, Fairview Heights, IL 62208

Phone: (618) 489-1112

Hours: Sunday - Thursday 10 to 9, Friday - Saturday 10 to 10
CBD KRATOM
Location: 2048 N Damen Ave., Chicago, IL 60647

Phone: (312) 874-7377

Hours: Monday - Sunday 8 to 10
South Side Smoke Shop CBD & KRATOM
Location: 6240 S Pulaski Rd, Chicago, IL 60629

Phone: (773) 498-6561

Hours: Monday - Saturday 10:30 to 8:00
WSC CBD Kava Kratom of Steger
Location: 36 E 34th St, Steger, IL 60475

Phone: (708) 248-5899

Hours: Monday - Saturday 11 to 7, Sunday 11 to 5 
Elevated Minds (CBD Kratom Pipes)
Location: 2036 W North Ave, Chicago, IL 60647

Phone: (773) 698-6430

Hours: Sunday - Monday 11 to 9, Tuesday - Saturday 11 to 10

Buying Kratom From An Online Vendor
Buying kratom online can save you money and it's convenient. It will show up at your doorstep in a few days, which is a major bonus for most people. However, like anything else you buy online you have to do so with precaution. So here are some tips to help you out. 
Be sure that the vendor is registered with the American Kratom Association. 

Read reviews to get a feel for the vendor's customer service and quality of products. 

Be sure that the vendor offers lab testing on their products. 

Check the labels to make sure that the products they offer are 100% all-natural Mitragyna Speciosa.
These tips will help you find a vendor that offers quality kratom and that you can buy from for years to come. 
Oasis Kratom
We are proud members of the American Kratom Association. This means that we offer you high-quality products that follow GMP regulations. Each lot is tested 9+ times for salmonella, E. coli, staph, yeast, mold, and to confirm its 100% all-natural Mitragyna Speciosa. Visit our Lab Test page to learn more about our quality assurance measures or to request a copy of our most recent lab test results.
If you have any questions when exploring our website please let us know. We hope that this blog has helped answer your question, "Is kratom legal in Illinois?" If you are looking for other states make sure you check out our legality page. 


---