For those that live in Indiana, you may already know the laws surrounding kratom. However, if you are planning a trip, you may need to know if kratom is legal in Indiana. At this time, kratom is illegal in the Hoosier state. To understand the laws, let's take a deeper look at the kratom legality in Indiana.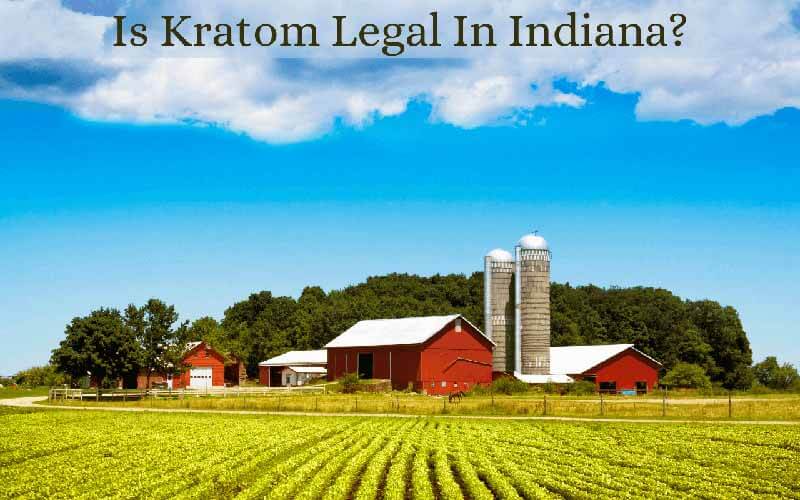 Is Kratom Legal In Indiana?
Kratom has been illegal in Indiana since 2014. There is only a hand full of states that have banned the use of kratom, and Indiana is one of them. Some states allow the use of kratom, but specific areas within the state have banned its use. For example, Sarasota County in Florida has ban kratom, but kratom is legal in all other areas of Florida.
This can be tricky for kratom users and is the reason why it is so important that you follow the laws. If you are caught with kratom in an area where it is illegal, you will face criminal charges. Kratom is prohibited in all areas of Indiana, including major cities such as Indianapolis, Evansville, Fort Wayne, Bloomington, and South Bend.
Learn more about the laws surrounding kratom in the next section.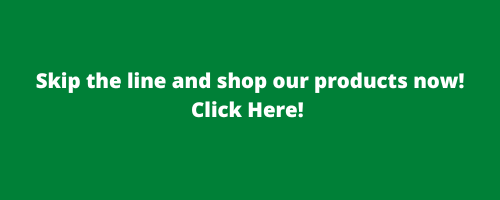 Kratom Legislation In Indiana
Indiana's State Senate passed a law in 2014 that ban the use of kratom. When the law was first introduced, it labeled 7-hydroxymitragynine and mitragynine as synthetic substances. This bill classified kratom as a Schedule I controlled substance. So kratom found its home among other prohibited drugs such as morphine, heroin, etc.
The law was amended in 2018 to rectify the mistake. However, when they made the amendment, they classified kratom as a Schedule I hallucinogenic substance. The Kratom Trade Association (KTA) began collecting funds to help reverse the kratom ban in Indiana. There have been no updates on their progress.
At this time, there is no new pending legislation. The American Kratom Association is working to get all states on board with the Kratom Consumer Protection Act. You will read more about this Act below.
Classification Of Kratom In Indiana
Now that you know the answer, Is kratom legal in Indiana? You may be wondering more about kratom's classification in this state. Kratom has been placed in the worse possible spot. It is on the Schedule I Controlled Substance List as a hallucinogenic substance.
Indiana is only 1 of 6 states that have criminalized kratom. No kratom vendor will ship to an address within this state. If caught with kratom, you could face Class A misdemeanor charges for possessing kratom. Penalties may include up to 12 months in jail and a $5,000 fine.
There are specific circumstances that could cause heavier legal issues. If you are caught with kratom near a school or while a minor is present, you could face a level 6 Felony. The penalty may include 6 months to 2.5 years in jail and a fine of up to $10,000.
You will now find kratom listed among other controlled substances as a scheduled drug. No new bills are in motion to change the legal status of kratom in Indiana.
Where Can You Buy Kratom in Indiana?
No local shops will offer kratom in Indiana. If you purchase kratom in another state, you risk being caught and facing charges. The risk is not worth it because they could permanently stay on your record. So, if you are an avid kratom user, Indiana is not the state you want to settle down in.
Buying Kratom From Online Vendors
Please be advised that no online vendors can ship kratom products if you live in Indiana. However, if you live in another state, you may be looking for a trustworthy kratom vendor. Follow these tips to help you find a vendor.
Check out third-party reviews, as they are non-bias.

See if the vendor is registered with the American Kratom Association.

Be sure that they do lab testing on their products.

Email or call the company to see if they quickly respond to your questions.

Ensure that all kratom products are 100% all-natural Mitragyna Speciosa.

The American Kratom Association
The American Kratom Association is well known for its support across the United States. They have offered guidance regarding the regulation of the kratom industry. The AKA has put GMP regulations in place, which ensure that high-quality products are produced. We are a part of the American Kratom Association and adhere to all GMP protocols.
Also, the AKA is trying to get all states on board with the Kratom Consumer Protection Act. This Act will help regulate the industry, make kratom safer for consumers, and help appease lawmakers' worries about kratom. To find out more about the AKA, visit their website.
Kratom Consumer Protection Act
The kratom industry lacks regulations. This is the reason why states have banned their use. The AKA has developed the Kratom Consumer Protection Act to help place rules for the kratom enterprise. This will ensure that vendors are compliant and offering the best possible products.
Some of the issues that the KCPA will address include:
Manufacture, allocation, deal, and custody of kratom

Manufacture, distribution, and sale of adulterated kratom

Any age limitations

Fines and punishments

Testing kratom

Tagging kratom products
Offer support when you can, as the KCPA can help improve kratom's image.

Oasis Kratom
While we cannot offer you products, we hope this blog has answered your question, "Is kratom legal in Indiana?" We strive to provide the highest quality kratom powders and capsules. Check out our shop and contact us with any questions.
All products are ethically harvested, and we test according to GMP regulations. Visit our Lab Test page to learn more about our quality assurance measures or to request a copy of our most recent lab test results.


CHECK OUT OUR OTHER STATE LEGALITY ARTICLES:
To find out if kratom is legal in your state check out our kratom legality page.
---