States have to make the decision when it comes to the legalities of kratom. This is because no federal government regulates or bans kratom. If you ask yourself if kratom is legal in Wisconsin, the answer is no. Kratom has been illegal in Wisconsin since 2014. Let's take a deeper look into Wisconsin's kratom laws.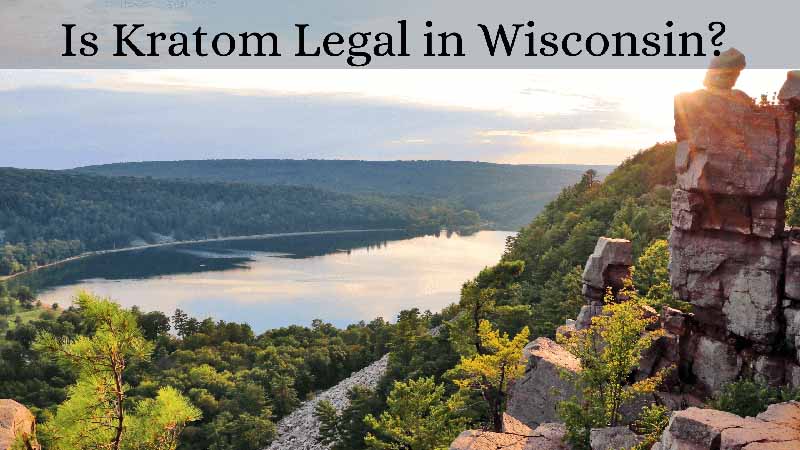 Is Kratom Legal In Wisconsin?
No, kratom is not legal in Wisconsin. It is just one of a few states where kratom is banned. Other states include Alabama, Rhode Island, Indiana, and Vermont. 
States such as Florida have allowed kratom, which is illegal in Sarasota County. So, you can see that there could be issues if you do not know the kratom laws in your state. This is not the case for Wisconsin. 
It is illegal in all areas, including major cities such as Milwaukee, Madison, Green Bay, Wisconsin Dells, and Kenosha.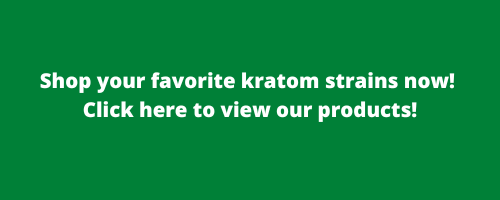 Legalities Of Kratom In Wisconsin
Sheila Harsdorf brought forth senate bill 325 for a vote in 2014. The bill aimed to ban "designer drugs" people used to get high. It lumped kratom into the same class as bath salts and synthetic cannabinoids like Delta-8. The main active compounds of the Mitragyna Speciosa leaves (where kratom comes from) are mitragynine and 7-hydroxymitra-gynine (7-HMG).
Classification Of Kratom In Wisconsin
Now that you know the answer to "Is kratom legal in Wisconsin?" You may be wondering if this herb has been classified. The alkaloids in kratom, not the plant itself, have been classified as Schedule I drugs. It is a matter of how lawmakers perceive the plant as having "a high potential for abuse" with "no currently accepted medical use." Because very little formal scientific research around kratom and its effects has taken place in the United States, lawmakers are hesitant to make kratom fully legal, even though there is evidence of its effectiveness through centuries of use by indigenous peoples of Asia and many current stories of how kratom has changed people's lives for the better.
Where Can You Buy Kratom in Wisconsin?
Kratom is illegal in Wisconsin and not available to buy, sell or use in this state. In addition, no online vendors will ship to an address where kratom has been banned. So, if you wish to try kratom, you will have to do so in a state where it is legal. Being caught with kratom in Wisconsin is a criminal offense, and you will face fines and possible jail time.
THE AKA AND THE Battle FOR KRATOM LEGALITY 
The American Kratom Association was founded in 2014 to protect the rights and safety of kratom users across the United States. Since kratom is not federally regulated, each state has the authority to determine how to approach its use. The AKA serves as an advocacy group for kratom consumers and does not operate for corporate gain.
The American Kratom Association (AKA) is actively working to ensure all states adopt the Kratom Consumer Protection Act. This legislation will regulate the kratom industry, protect consumers, and provide guidelines for vendors to follow. The AKA closely monitors federal, state, city, and municipal legislation. Visit their website to learn more about their advocacy efforts.
What Is The Kratom Consumer Protection Act?
The Kratom Consumer Protection Act (KCPA) is a statement that will help place regulations on the kratom market nationwide. The KCPA will address the following concerns:
Manufacture, issuance, sale, and control of kratom

Manufacture, distribution, and dealing of contaminated or adulterated kratom

Any age limitations

Damages and fines

Testing kratom

Tagging kratom products
This Act aims to make kratom a safe industry for consumers and ensure that vendors follow proper protocols. The KCPA was introduced by the American Kratom Association (AKA) and the Botanical Education Alliance (BEA).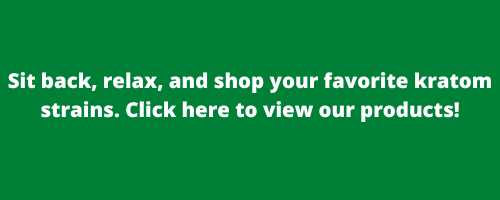 A FINAL WORD 
Is kratom legal in Wisconsin? You are out of luck if you want to buy kratom near me in Wisconsin. Some think going through an online kratom vendor is a way to get around Wisconsin's ban. However, reputable vendors uphold state kratom laws. They do not ship to areas that have ban kratom. You must hope Wisconsin reverses its kratom ban before you try it.
Visit our blog to read more about kratom strains and vein colors: red, green, white, and yellow.


---