We run into a lot of customers who are wondering, "where to buy kratom?" You can buy kratom online, or from a local shop. While the kratom market is still relatively new in the United States there are loads of places you can find this herb. In this article, we will present you with all of the possibilities when it comes to buying kratom.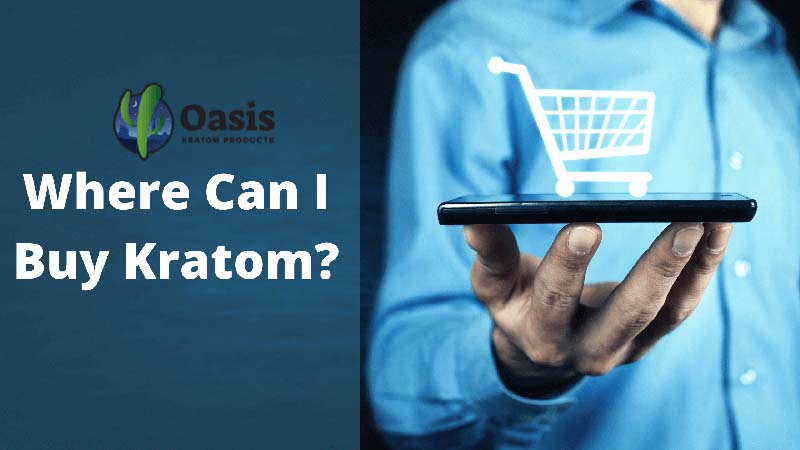 Buying Kratom From A Dispensary
A dispensary is a shop that will offer a variety of products. You may have heard the word dispensary being used with the legalization of marijuana. Legalized and medical marijuana will only be available through dedicated dispensaries.
You will find several other alternative products in these types of shops as well, such as kratom. In a dispensary, you physically see the kratom available. You get your hands on it in a matter of minutes instead of potentially waiting a few days like you would with any online purchase.
Because the product is tangible, you're also able to talk to the professional who works at the shop. This for a lot of kratom users is important. However, you should understand that no one is allowed to give you advice on kratom except for a medical professional. You should always get with your physician before starting any new substances. They know your past and present medical conditions and will be able to know if kratom is right for you.
Kratom is not used to treat, cure, or mitigate any disease, illness, ailment, and/or condition. Please see FDA import alert 54-15. We make no representations as to intended use or suitability for use.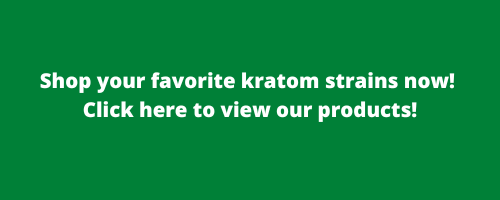 There are both pros and cons to buying your kratom from a local dispensary. Dispensaries need to make money. Like any other business, they use any means necessary to get sales. Oftentimes, dispensaries are overwhelming. Surrounded by strange names and colors, you can easily become disoriented. Additionally, some shops focus more on the amount of kratom sold and less on its quality.
Generally speaking, the prices for kratom in local shops are significantly higher than online. In the retail industry, brick and mortar stores sometimes need to increase the prices for their products simply to meet business expenses. Running a physical store is a lot more difficult than running an online one.
Buying Kratom From A Smoke Shop
Smoke shops are known to offer tobacco-based products but you will also find some alternative items to buy such as CBD, Kratom, Hooka, and more. You have to realize that all local shops are in the market to make money.
Workers will know very little about the products, and the variety of strains offered will not be great. Kratom will not be the only product they sell, so it will only have a small section in their store. The best thing about kratom from a smoke shop is that the quality may be better than that you would find in a gas station or other local stores.
However, kratom is not a regulated industry, so you have to be careful where you are buying kratom. You will need to look at the packaging and make sure it is 100% Mitragyna speciosa. You never want to buy a kratom product that does not state this.
While the shop owners and workers can not give you recommendations or advice you can see the brands that they carry. Conduct your own research on the brands and see if they offer third-party lab testing to ensure their products are safe before being sold on the market.
Depending on your location, you may find that your local smoke shop does not offer kratom at all. So, be advised that this herb is not in all locations across the nation. It will be up to the shop owner to offer kratom products.
Buying Kratom From A Vape Shop
Vape shops, head shops, and smoke shops are all similar when it comes to the types of products that they offer. You will find vape supplies here including vape juice and accessories. Also, you might find products such as tobacco, CBD, Kratom, and other herbs.
It will highly depend on your location and the demand in the area. Vape shops tend to carry a little more selective when it comes to kratom, but their products are not always high quality. So, you have to use the same logic and ensure you do a little research on the brands that they are carrying.
Do not be surprised if shop workers do not even know what this herb is. It is their job to ring customers out and try to help where they can. However, kratom is a gray area in that no online vendors or local vendors can offer advice or recommendations.
You must consult your physician before starting any new substances, as they are the only ones who can legally offer you advice. The downfall to buying kratom at a vape shop is the selection, quality, and price. You can get a better selection, of higher-quality kratom at a more affordable price when going through an online kratom vendor.
Buying Kratom From A Speciality Shop
If you are wondering, "where can I buy kratom?" You may want to check your local specialty shops. These types of shops tend to offer herbal supplements and tend to be the best choice when it comes to buying kratom locally.
They will specialize in specific herbs such as kratom, kava, etc. They will have a larger variety to choose from as well, and you will find the quality of the kratom is much better than you would buy in smoke shops, vape shops, or gas stations.
While pricing will still not be as good as going through an online vendor, it tends to be better than other shops. However, again, depending on your location you may or may not have these types of shops in your area. They tend to be very popular in busy cities.
Looking to buy 100% pure gold bali kratom online at affordable prices? oasis kratom offers aka and gmp verified products starting at $15. shop now!

$15.00 – $325.00

Select options
Buying Kratom From A Gas Station
Not all gas stations will offer kratom. Stations that are tied to big chains will shy away from kratom because of all the legalities that surround it. So, you may be able to find kratom in your local gas station that is not a chain. However, gas station kratom tends to be very low quality.
The staff in the gas station may not even be aware that kratom is on their shelf, so asking them any type of question will not be viable. Plus, gas station kratom will be more expensive because you are paying for the convenience of it being in the station. This rings true for any of the products.
All vendors will warn you to stay away from gas stations when it comes to sourcing kratom. It will be the worst source when it comes to buying your kratom locally.
Here are some of the things that you need to be wary of when purchasing kratom from a gas station.
Packaging may be flashy, glitzy, and psychedelic to help perk the curiosity of customers and take advantage of them.
Stay away from any products that do not mention any third-party testing.
Any language that says kratom is an exciting party drug, recreational drug, or "get high" fun substance.
No indication of where the kratom came from.
No website or street address for the vendor.
All these things are huge indicators that it is not a kratom product that you should try. It may not be 100% Mitragyna speciosa, so it could be adulterated or contain ingredients that are not kratom.
Buying Kratom From An Online Vendor
If there are no local shops that offer kratom, you may be forced to try some online vendors. However, a lot of people prefer to go through online vendors because it is convenient to get it delivered to their homes.
Also, online kratom stores significantly slash the prices of their brick-and-mortar counterparts. They don't have to pay for a physical space (except for kratom storage). Online stores only have to deal with shipping products out. This allows them to provide kratom at a low price. If you're worried about burning a hole in your wallet, hop on the computer, and buy online.
While online stores still provide customers with odd names and a variety of products, the product tends to be of a higher quality. Many times, the store simply pulls your order from a warehouse (or other housing space) and sends it to you. A physical store receives products, which then sit, waiting for a customer to buy them. You cut out a step by shipping directly.
Though this in itself doesn't necessarily affect quality, it's still easier to grow higher-quality products and ship them directly to customers. Without a middle person, there is less pressure on the company to have a "sell sell sell" mentality. In turn, they can concentrate on quality.
The best kratom vendors will offer red vein, white vein, green vein, and yellow vein kratom. They will also offer a number of strains across the many vein colors. In addition, they should adhere to GMP protocols set by the American Kratom Association, and offer 3rd party lab testing on their products.
While there are tons of pros to buying kratom online, there are some cons. Kratom is not a regulated industry. Therefore you have to be careful what vendors you are buying from. Here are some tips to help you choose a trustworthy vendor:
Be sure that they are registered with the American Kratom Association. This is the only real regulatory organization for kratom. They are actively trying to get each state to adopt the Kratom Consumer Protection Act, which will care for issues such as age restrictions and fines.
Be sure that the vendor does 3rd party lab testing on their products. Here at Oasis Kratom, All products are ethically harvested and we test according to GMP regulations. Each lot is tested 9+ times for salmonella, E. coli, staph, yeast, mold, and to confirm its 100% all-natural Mitragyna Speciosa. Visit our Lab Test page to learn more about our assurance measures or to request a copy of our most recent lab test results.
Be sure that the company has a good reputation. Do this by taking some time to read online reviews. Do not just read reviews on their site, but also on Google, Yelp, and Trustpilot.
Try to communicate with the company and see how quick they are to respond. This will help you know if the company is active in their business and truly there for their customers.
Buying from the best kratom vendors online may prove to be the superior option. You will save money, it will be shipped right to your door, the kratom product will be of higher quality, and the best selection of vein colors and strains. You just have to take the time to find a trusted source that you can work with for the long haul.
Buying Kratom From A Big Box Store
What do we mean when we say "big box stores?" Retail giants such as Walmart, Walgreens, CVS, etc. So, the big question is, will you find kratom at big box stores? No, because kratom is a huge liability to stores that bring in millions of dollars every day.
Kratom is a product that a lot of credit card companies have issues with. This means that they may stop processing orders on these types of products at any time. For retail giants, they do not want to risk losing out on thousands of dollars for one product.
Plus, kratom comes with a lot of legalities and is not offered in all areas. This would mean that they could carry it in some locations and not others. Kratom is not the type of product that Walmart or Walgreens is interested in because of the risk that surrounds it.
Kratom is not FDA-approved and this is another liability. Big box stores like to provide a variety of products to customers but they are not willing to take big risks on small products like kratom. In addition, you will not find kratom on Amazon, eBay, or other large selling sites for the same reasons.
Buying Wholesale Kratom
If you are an avid kratom user or are looking to start your own eCommerce store there are options to buy wholesale kratom. You would need to sign up with a reputable vendor that offers a wholesale program. They will all have their own process, so it will depend on the vendor as to what information is needed during the signup.
We offer wholesale kratom and would love to work with you. There are many perks to being a wholesaler with Oasis Kratom. You are getting the highest quality kratom on the market, as we are part of the American Kratom Association and adhere to all GMP protocols.
If you are interested in buying wholesale kratom fill out our online contact form or give us a call at (702) 602-7136. We look forward to working with you!
HOW IS KRATOM SHIPPED?
Most of the time, kratom is placed in a resealable bag. This preserves the freshness of the kratom so you can enjoy it to the fullest extent upon arrival. Many companies place this bag in a small envelope for travel. Then, it's picked up by a delivery service (such as FedEx or UPS) and delivered straight to your door!
Companies have varying policies on shipping. The majority of companies have an average shipping fee of around $4. This fee can vary based on where you live. Some states in the US do not allow kratom. Make sure to check this map to see if you can get it shipped to your home.
Oasis Kratom
Here at Oasis Kratom, we offer a variety of kratom powder and kratom capsules. We strive to provide you with the best kratom products on the market coupled with exceptional customer service. If you have any questions please do not hesitate to contact us.
You will find we offer all the popular strains in both kratom powder and kratom capsules. these include Maeng Da, Borneo, Indo, Bali, Mayla, and more. If there is a strain that you are looking for but can not find it, just let us know. We are continuously updating our product line. Oasis Kratom is among the best kratom vendors on the market for the quality of our products and the outstanding customer support that we offer. We hope that this blog has answered your question, "where to buy kratom?"
Kratom FAQ
Below are some of the most common questions concerning kratom.
DOES KRATOM COME FROM LEAVES?
Yes, kratom leaves come from the Mitragyna speciosa tree in countries like Indonesia, Malaysia, and Thailand. The leaves are harvested by farmers who grind them into a powder form.
WHAT KINDS OF KRATOM ARE AVAILABLE TO BUY?
There are dozens of strains to choose from. The intensity of the kratom varies with each strain, so each is unique. To choose a strain, you should first decide the color of kratom you want.
Four main colors of kratom exist red vein, green vein, yellow vein, and white vein. Each color refers to the vein color of the kratom leaf. It's also important to know that each color represents a different stage of maturity for the leaf.  Check out this blog to find out the difference between White Maeng Da and Green Maeng Da.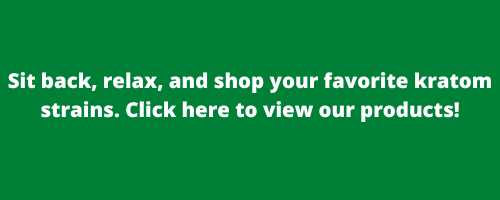 HOW CAN I BUY KRATOM ONLINE?
It's simple and easy to buy kratom from an online vendor. All you have to do is head to the site and choose which strain you want to buy. You'll be given a few options depending on what quantity you want. Once the decision is made, you confirm your order and the product will arrive at your home in just a few days! Contact us if you are looking to buy wholesale Kratom.
---