Red vein Kratom is the rarest type of kratom and is in high demand. Containing an equal balance of essential elements this type of kratom is said to improve your overall well-being.
 In this guide, we will discuss red vein Kratom and the various strains offered. Please note that kratom is not used to treat, cure, or mitigate any disease, illness, ailment, and/or condition. Please see FDA import alert 54-15. We make no representations as to intended use or suitability for use.
What is Red Vein Kratom?
Kratom (mitragyna speciosa) is an evergreen tree located in Southeast Asia. The leaves of this tree are harvested and crushed into a powder. Users of Red vein Kratom and other strains testify that the plant may promote well-being and overall balance.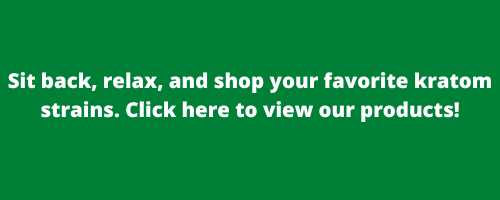 There are four types of kratom leaves: white, green, red, and yellow. These names don't refer to the colors of the leaves, but the color of the veins within them.
So, Red Vein Kratom leaves have red veins. What sets red kratom apart from white, yellow, and green vein kratom is its potency. According to its consumers, Red tends to have a more balanced wellness on the user than the other available types.
It also needs mentioning that within these colors are various strains of Kratom. Each strain offers up slightly different supportive qualities. These red leaves come from the most mature trees, while other strains come from young or middle-aged trees. Red Vein Kratom also features one of the more balanced alkaloid makeup of all the colors.
Where is Red Vein Kratom Grown?
Specifically, it comes from countries ranging from Indonesia and Malaysia to Myanmar and Papua New Guinea. Where the strains grow and how they're cultivated make all the difference in their chemical interactions.
For instance, one strain of Red Vein Kratom grows well over 50 feet tall while the others stay at a typical height. Some strains are only found within a location that contains a unique soil composition. Other strains are located on your average farms spread across Malaysia and Indonesia.
Why Was It Given This Name?
Stemming from the tree mitragyna speciosa, the origin of Kratom as a whole is a bit of a mystery. While the tree was named and renamed several times over hundreds of years, it's almost impossible to track down the origin of the "Kratom" term. Concerning its scientific name, it comes from the tree it grows on.
Other Names for Kratom
Blak
Kakum/kakuam
Kefum
Thang
Thom
How Long has this Kratom Been Around?
While it has been used for hundreds of years in Southeast Asia, the first documented cases of its use in the western world began around the early 19th century. From the research gathered by botanists and sociologists over the decades, Kratom has been used for medicinal purposes for hundreds of years.
Different Types of Red Kratom Strains
Below are six different types (strains) of Red Vein Kratom.
Red Sumatra Kratom is a red-veined strain. Prized for its relaxing effects, no other red vein is said to come close. Lab Tested

$15.00 – $325.00

Select options

Red Maeng Da Kratom Powder is known for its potency and freshness. Oasis Kratom 100% Pure Red Maeng Da Kratom offers you just that at affordable prices.

$15.00 – $325.00

Select options

Red Thai Kratom is a fan favorite in 2023. Buy 100% Authentic Products by Oasis kratom and enjoy it on the same day.

$15.00 – $325.00

Select options
Red Dragon Kratom
The Red Dragon Kratom strain is relatively new and is gaining popularity very quickly. This type of kratom is grown in Thailand. It is being compared to caffeine, as it does promote focus and overall wellbeing. This kratom strain was given its name due to the reddish cast that it possesses. Similar to the Thai Red Kratom Vein variety, but typically comes in at a lower cost.
Red Horn Kratom
Among all of the different red kratom strains, Red Horn Kratom is one that stands out. This strain is in high demand for a variety of reasons. It is a stronger strain and can promote overall wellness differently among its users. Red Horn is known for its distinctive characteristics and rich red color. This strain derives from the West Kalimantan Forests in Indonesia. It comes in powder, extracts, and capsules.
Red Vietnam Kratom
You guessed it! Red Vietnam Kratom comes from Vietnam. Growing conditions can play a huge role in the quality of your kratom. Since Kratom is a tropical tree, it thrives best in a tropical environment. Promoting overall wellbeing, this strain is milder and is the perfect entry point for kratom users.
Red Malay Kratom
Red Malay Kratom is a sister to Green Malay. While the two are similar, they also have some differences. Green Malay tends to be more robust then red. So, red is a great entry point for those who are just starting with Kratom. Red Malay originates from Malaysia.
Red Sumatra Kratom
Red Sumatra Kratom originates from the Sumatra Islands in Indonesia. This strain has been used for centuries as part of the Indonesian culture. The island is known for its rainy and humid climate, which is perfect for growing kratom. The Kratom tree in Sumatra is as common as a pine tree in the United States.
Red Hulu Kupuas Kratom
Red Hulu Kapuas Kratom comes from the Borneo Islands in Southeast Asia. While this strain is relatively new to the market, it is gaining traction rather quickly. It contains all the traditional red characteristics that kratom consumers love. Its potency level is high, allowing a full overall presence of wellbeing.
Red Maeng Da Kratom
Like many kratom strains, Red Maeng da Kratom can be traced back to Thailand. In Thailand, water bugs litter the landscape. Specifically, there's one that Maeng da is based on. Known as Lethocerus Indicus, this water bug serves as the inspiration for the red Maeng da kratom. It's a highly potent strain. It's also worth noting that this red strain is a popular choice for kratom users.
Red Bali Kratom
This red strain originates from the Island of Bali in Indonesia.  Its leaves are abundant, and it's easily distributable. As far as alkaloids are concerned, it houses 30 of them. That's roughly the number that most other Red Kratom strains carry. The real difference comes in the percentage of each alkaloid. That's what gives you the varying promoted well-being of the strains.
Red Indo Kratom
Indo Kratom is less stimulating than other strains based on anecdotal research. Users suggest that this strain is known to help with ease, alleviation,  and promote overall well-being. Originating in Indonesia, this strain can be found on a group of trees located throughout the tropical forests of the land. Its effects are widely sought after, and it's readily available through Kratom retailers.
Red Thai Kratom
As the name suggests, you can find it directly in Thailand. Local farmers make a living off of cultivating, harvesting, and selling Red Thai Kratom. They make sure the soil is moist enough for the kratom leaves to thrive. Something that may blow your mind is that these specific trees can grow as tall as 82 feet. The leaves can grow to measure a height of 7.9 inches and a width of 4.7 inches. Many customers claim it gives moderate pain relief.
Red Borneo Kratom
Due to the potency of its effects, customers love the Borneo strain. Customers suggest that this strain provides a sense of calm, and some anecdotal research suggests may help level out imbalances in stress.
Most Popular Red Vein Strains
What Forms of Red Kratom are Available?
Capsules
Capsules are one of the more popular choices. Kratom comes in small capsules that are easy to swallow.
Kratom Powder
The kratom leaf is crushed and transformed into a powder. Kratom powder tends to be the most popular choice among people because it goes so far. Check out our blog where you can find tips on making a kratom leaf into tea.  Kratom tea is popular among avid users.
Tinctures
A tincture means that you can ingest this kratom in liquid form. While powder and pills are some of the more popular methods, it's worth noting that a liquid form does exist.
Extract
The Red Kratom extract and tincture may be similar, but they differ in one fundamental way. Both are liquids, but an extract is a heightened and more intense version. It comes straight from the source instead of being diluted. Kratom extract should be researched and bought carefully. It's advisable to consult your physician before ingesting any new supplement.
What are the Alternatives to Red?
If you don't want to try Red from the source, there are a handful of alternatives you can try. These substitutes give you similar effects, and every one of them is a viable option.
Sake Naa
Found in the jungles of Asia, this plant brings with it many similar benefits to that of Red.
Mitragyna Hirsuta
Although this plant is related to Kratom, customers report that the benefits aren't nearly as potent as using the Red directly.
Muira Puama Extract
Found in countries like Brazil, this extract performs many of the same functions as Red does. It may not be as potent, but it may deliver a similar experience.
Akuamma Seed Powder
Akuamma seed powder shares a lot of the same DNA as Red Vein powder. Many of the alkaloids are the same, and this African seed gives you almost the same ease and benefits.
Blue Lotus Powder
Africa again comes through for those who are fans of Red Vein substitutes. Specifically, the northern region of Africa is where you'll find this flower. However, it wouldn't do you any good to look for an actual flower. The Blue Lotus flower is a water lily.
Kava Powder Extract
This extract comes directly from the source. To get kava extract, manufacturers and farmers utilize the root of the kava plant for production. It's quite strong and serves as a suitable replacement for Red Vein.
Fermented Kanna
Offered in both fermented and non-fermented versions, this alternative from South Africa gives you a fantastic experience. Generally, customers prefer the fermented version. They claim it has a more balanced well-being than the non-fermented version.
Buying Red Vein Kratom Online
The first thing you want to do when trying to buy any type of kratom is ensured the vendor is associated with the American Kratom Association. There are no legalities when it comes to the kratom industry and this organization is the only one that has set standards for members.
So, when you buy from a vendor who is registered with the AKA you know that you are getting high-quality kratom. You want to check out the various types of kratom that they offer. Make sure that they provide you with red vein kratom, as well as white vein kratom, green vein kratom, and yellow vein kratom. You never know when you will want to try something new so you want to be able to mix it up.
Some people prefer buying online because you can get a better price and vendors tend to have a larger selection for you to choose from. Just be aware that kratom vendors will not ship to areas where kratom is banned. It is important that you know the laws in your state and you comply with them.
Lastly, make sure that your vendors offer all the popular strains that you love like Red Maeng Da kratom. Do not settle for the first vendor that you find. There are literally thousands of online vendors who offer kratom but you only want to buy from the best!
Oasis Kratom
We are proud members of the American Kratom Association. We comply with all GMP regulations and ensure our customers only receive the highest-quality kratom. Each lot is tested 9+ times for salmonella, E. coli, staph, yeast, mold, and to confirm its 100% all-natural Mitragyna Speciosa. Visit our Lab Test page to learn more about our quality assurance measures or to request a copy of our most recent lab test results.
We invite you to explore our kratom capsules and powders. If you have any questions let us know. You will find the latest industry news in our blog, and we have a legality page that can help you with the laws in your state. We hope this guide has helped you understand more about red vein kratom.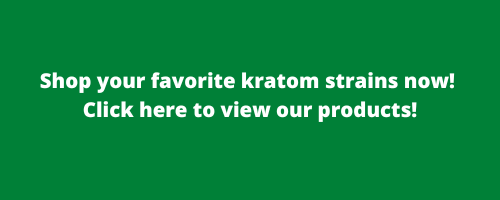 Who Is The America Kratom Association?
Oasis Kratom is a proud member of the American Kratom Association, also known as AKA. This organization was established in 2014 and is fully committed to helping consumers understand and access Kratom with ease.  AKA believes Kratom should be widely available to those who wish to improve their overall wellbeing.
AKA Goals include:
Support Consumers
Educate
Spread the word of Kratom through other positive experiences.
Provide Global Awareness
Help protect natural resources


---