With all the legalities surrounding kratom, you may be wondering, "Is kratom legal in New Hampshire?" Yes, kratom is currently legal to anyone over the age of 18 in New Hampshire. However, you will not be able to buy kratom, sell, or possess it in Franklin. This can be tricky and misunderstood by some kratom users, so let's take a deeper look at the kratom legality in New Hampshire.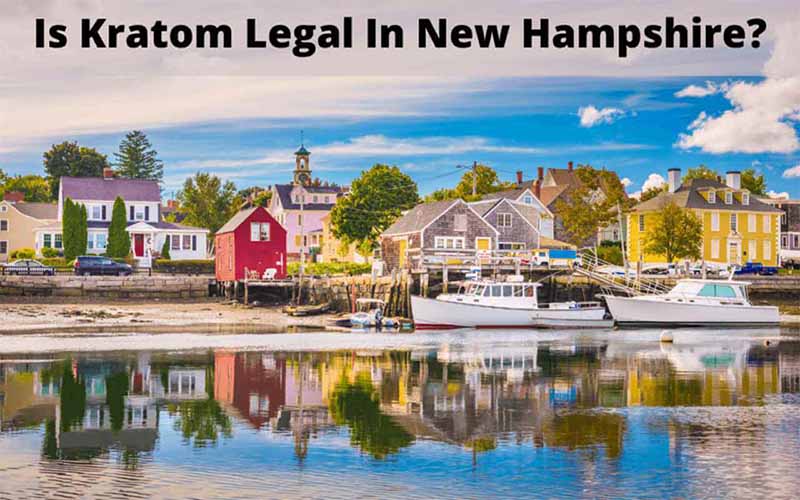 Is Kratom Legal In New Hampshire?
Yes, kratom is legal everywhere in New Hampshire except for Franklin. This means in all areas of New Hampshire you will be able to buy, sell, or possess kratom except for Franklin. So, you must adhere to the laws in this state because if you are caught with kratom in Franklin you could be facing criminal charges.
Also, kratom has an age restriction throughout the state. It cannot be sold to anyone under the age of 18. This typically is not an issue as this restriction lines up with tobacco laws. Most retailers are already asking for identification to verify the age of their customers.
If you are in New Hampshire and are looking to buy kratom you will be able to find it in a variety of shops throughout the state. Including major cities such as Concord, Manchester, Nashua, Portsmouth, and Keene.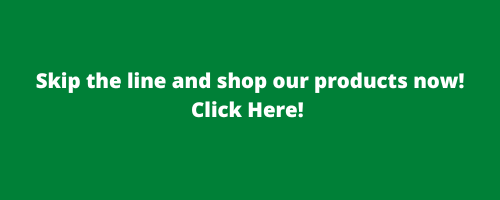 Kratom Legislation In New Hampshire
In 2016, the New Hampshire authorities received bill SB540 that intended to ban the sales, possession, distribution, and manufacturing of kratom. However, the Health and Human Services Committee met to discuss kratom. Many kratom users attended this meeting to offer their hands-on experience with kratom. State Representative Shem Kellogg shared his testimony and it was very impactful.
Kellogg had recently been diagnosed with stage IV colon cancer and was taking chemotherapy treatments. So, he decided to try a natural alternative, which has significantly improved his quality of life. The recording of this hearing is available online here (part 1) and here (part 2). You can also listen to the audio format.
Rather than place a ban on kratom the committee decided to amend the bill and prohibit the sale of kratom to minors throughout New Hampshire. However, this was not the end of legal issues for kratom in New Hampshire.
In 2019, kratom became illegal in Franklin. Typically, when bans begin within a state more are to follow. This is certainly the case for New Hampshire. In March 2020, a new bill SM758 was introduced. This new bill intends on banning kratom throughout New Hampshire if passed.
The New Hampshire State House was packed with individuals ready to testify against the new bill that was presented. However, patrons were surprised to find out that the senator who had submitted the bill did some last-minute changes. It no longer intended to ban kratom statewide but called to regulate the industry within New Hampshire.
So, as it stands right now, New Hampshire is looking to regulate the kratom industry rather than ban it.
Classification Of Kratom In New Hampshire
Kratom is legal in New Hampshire and there are no talks of banning or classifying this ancient herb and placing it on a controlled substance list. However, things can always change so it is good to check on your state laws regularly. We will keep this post up to date with the latest information, so check back for updates.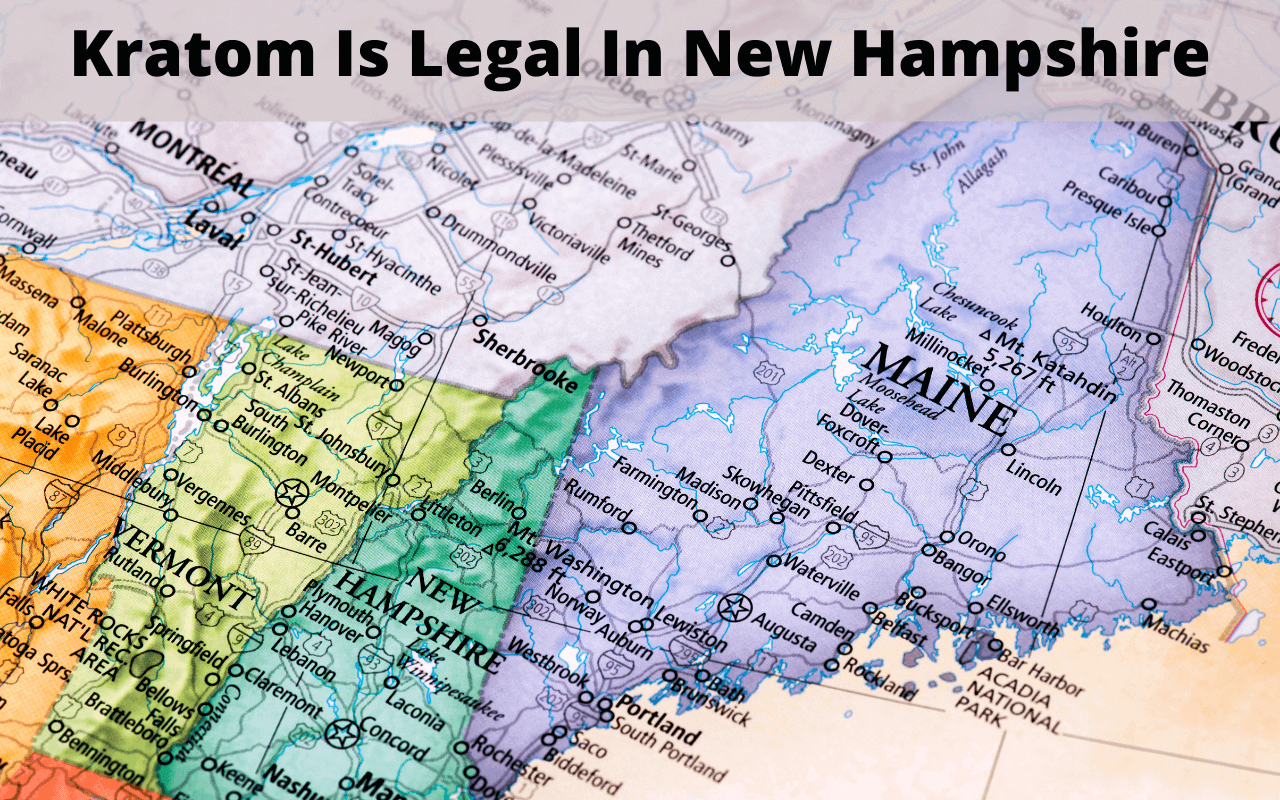 American Kratom Association
The American Kratom Association, also known as the AKA, advocates for kratom. They have been successful in their efforts and work to make the industry more regulated. The AKA has come up with GMP protocols for vendors to comply with. As a member of the AKA, we adhere to all GMP regulations. They are a vital part of our process, as they allow us to provide you with the highest quality kratom on the market.
The AKA is also working with each state to help them adopt the Kratom Consumer Protection Act. This act was design to address issues within the industry, help make it safer for consumers, and appease the worries that lawmakers have about kratom.
To find out more about the AKA and their active efforts, visit their website.
Kratom Consumer Protection Act
The KCPA was designed by the American Kratom Association (AKA) along with the Botanical Education Alliance (BEA). This act aims to regulate the kratom industry. Some of the areas that will be addressed include:
Age Restrictions
Sale of kratom
Fines and penalties
Testing kratom
Labeling
Contamination
It is the hope of the AKA that they will be able to get each state to adopt this act to help regulate kratom and care for the issues that the market currently has.
Buying And Shipping Kratom
A lot of people like to buy their legal kratom from local stores in their area. However, buying your kratom online and having it shipped to your home may save you some money. Plus, a lot of online vendors will offer a wide variety of strains that are not offered by local retailers.
Shipping also proves to be an issue for some kratom enthusiasts. They feel like waiting on their supply of kratom to reach their home is not worth the risk or wait. This is another reason why some choose to source their kratom locally.
However, a lot of companies offer to expedite shipping and some even offer free shipping. The laws of shipping should not be an issue either if that is a worry that you are having. Kratom may be illegal in some areas, but it all depends on the final destination. So, as long as your package is being shipped to an area in New Hampshire other than Franklin, then you should have no issues receiving your package.
Green Malay Kratom comes from the forests that are found within Malaysia's mountainous countryside. Lab Tested - Money Back Guarantee!

$

15.00 –

$

325.00 Select options

Looking to buy 100% pure gold bali kratom online at affordable prices? oasis kratom offers aka and gmp verified products starting at $15. shop now!

$

15.00 –

$

325.00 Select options

Finding high-quality Gold Maeng Da Kratom Is Not Easy. Check out Oasis Kratom's pure and organic products that are third-party lap tested.

$

15.00 –

$

325.00 Select options
Is Kratom's Legal Status In Jeopardy?
Since there are so many legalities surrounding kratom, you may be wondering if the legal status of kratom is in jeopardy. Kratom is not regulated by the federal government. This means that each state is left to decide how they want to handle kratom. At this time, there are no talks of banning kratom across the United States. However, you need to closely watch your state laws and make sure that you comply with them. You never want to be on the other side of the law.
Will New Hampshire Ban Kratom?
Now that you know the answer to, "Is kratom legal in New Hampshire?" You may be wondering if there are any talks of a kratom ban. At this time, there is no pending legislation or bills that intent to ban the use of kratom. There is a bill out that proposes regulating the industry which is a very positive thing for lawmakers and kratom users.
Where Can You Buy Kratom in New Hampshire?
Kratom is sold in many local shops including vape stores, smoke shops, and specialty shops throughout New Hampshire. Here are a few places you may want to check out if you are looking to source your kratom locally.
Vape Shop NH
This Vape Shop is known for its wide selection of cigars and vape supplies. However, you can also pick up your kratom here. They have several strains for you to try!
Location: 297 S Willow St, Manchester, NH 03103
Phone: (603) 623-3337
Hours: Monday - Saturday 10 to 8, Sunday 10 to 6
Smokers Haven Manchester
Known for having the newest selection on the market and outstanding prices. The staff is friendly and ready to answer any questions you may have.
Location: 105 S Willow St, Manchester, NH 03103
Phone: (603) 518-8872
Hours: Monday - Sunday 8 to 10
Derry Smoke Shop
Customers rave about the prices and selection that you will find at this shop. It is conveniently located and well known among locals in the area.
Location: 40 Crystal Ave, Derry, NH 03038
Phone: (603) 432-5007
Hours: Monday - Saturday 10 to 9, Sunday 10 to 7
Smoke Signals
If you love cigars you will want to check out their cigar selection and they have a cigar humidor. They are known for their friendly staff and laid-back atmosphere.
Location: 291 Central Ave, Dover, NH 03820
Phone: (603) 742-7473
Hours: Monday - Saturday 9 to 7, Sunday 10 to 6
Buying Kratom Online
With all things you buy online, you have to use caution. Kratom is no exception. So, you have to do your homework to make sure that you are buying from a trusted vendor. Here are a few tips to help you with your search.
Is the vendor a member of the AKA? If not, you will probably not want to buy from them as they are not following GMP protocols.
How does their website look? You can tell a lot about a company from their website. Does it look professional? Are there reviews?
Try to call the company or email them to see how they interact with you. If they are hard to reach or do not respond to you then you do not want to buy their products.
Do they offer lab testing? This is very important because you do not want to purchase a product that is contaminated.
Read reviews from past customers and see what they have to say about the company's customer service and products.

OASIS KRATOM
Oasis Kratom is a proud member of the American Kratom Association. We are a trusted source for kratom and provide the highest quality that the market offers. All products are ethically harvested and we test according to GMP regulations. Each lot is tested 9+ times for salmonella, E. coli, staph, yeast, mold, and to confirm its 100% all-natural Mitragyna Speciosa. Visit our Lab Test page to learn more about our quality assurance measures or to request a copy of our most recent lab test results.
We strive to give not only amazing kratom products but also exceptional customer support. If you have a question during any phase of ordering your products, please let us know. We aim to make buying with us a streamlined process. We hope this has answered your question, "Is kratom legal in New Hampshire?"


---