California is known for its relatively laid-back view of botanicals. This was the first state to legalize medical marijuana in the '90s, and recreational marijuana is also currently legal. As someone interested in trying Kratom, you might have asked yourself, is Kratom legal in California? It's a great question that may come as a surprise, as it is legal everywhere in California except for San Diego. Let's find out more about the legalities of Kratom in California.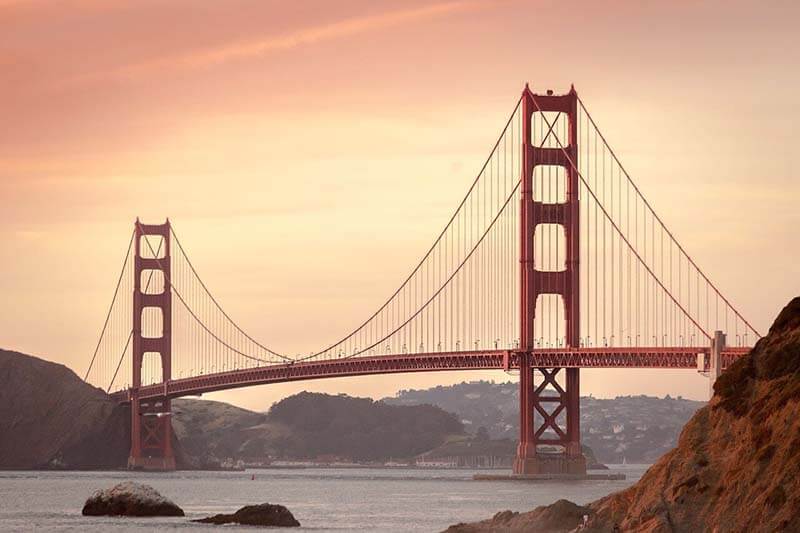 Is Kratom Legal in California?
Kratom is currently legal everywhere in California except in the city of San Diego. In 2016, San Diego banned the sale, use, and possession of Kratom. They reasoned that they didn't believe there was enough evidence to prove it was safe. A couple of deaths were also linked to a gas station brand of Kratom tainted with a painkiller.
City officials decided to lump it in with synthetic drugs like bath salts (synthetic MDMA) and spice (synthetic marijuana). This is the typical classification municipalities go with when banning Kratom. In San Diego, Kratom is treated like any other Schedule 1 drug. Possession is a misdemeanor, and possession with the intent to sell is a felony. There is a problem with localized kratom laws. 
A user in San Diego might assume that since it's legal in their town, it's legal statewide. They drive into San Diego for an errand one day and get pulled over. The cop sees a package that says Kratom, which the driver forgot to take into his house before he left. Now this person is facing a misdemeanor. You can buy Kratom in all major cities in California, including Los Angeles, San Francisco, San Jose, Sacramento, and Oakland, but the only exception is San Diego. This is why kratom users must continuously check up on the kratom laws in their state and local municipality.
Samples at a discounted price!

What Is A 60G Capsule Sample Pack? Our Sample Pack consists of 3 strains...

$15.00

Select options

What Is A 500g Capsule Variety Pack? Choose 2 different strains and receive 250...

$70.00

Select options
Kratom Legislation in California
Since the beginning of 2020, San Diego County has been looking to follow in the steps of the city of San Diego. This is the second most populated California county, with 4,526 square miles of land and 18 cities. The implications could be huge for kratom users. The original proposition brought to the board of supervisors was to declare the Kratom plant a public health nuisance. This would put a de facto ban on both sale and use.
In February 2020, the board of county supervisors voted 4-1 against declaring the plant a public health nuisance. They gave county organizations 60 days to develop possible solutions, including a ban on Kratom. Their ruling was persuaded by the plethora of county residents who spoke positively about their experience with Kratom.
It was also affected by the efforts of the American Kratom Association. For those who don't know, the American Kratom Association (AKA) is a kratom advocacy group that educates lawmakers on why they should regulate Kratom instead of banning it outright. The Health and Human Services Department, sheriff's department, and medical examiner's office agreed to consult with the AKA before making their recommendations to lawmakers.
The AKA advocates for the Kratom Consumer Protection Act. It fully regulates the sale and possession of Kratom. All kratom packaging is required to list lab testing results showing alkaloid content and impurities freedom. The current pandemic has delayed the county's next vote, but this article will be updated as soon as a ruling is made.
Classification of Kratom in California
Kratom is not regulated at a federal level, so each state, city, and town can decide how they want to treat it. Many states face a similar situation that California is in. While the state has not banned the use of Kratom, San Diego has decided to place a classification on this herb.
In doing so, consumers can not possess or use Kratom in San Diego. It has been classified as a Schedule 1 drug, meaning possession is a misdemeanor, and possession with the intent to sell is a felony. However, the AKA is actively working to try and get the Kratom Consumer Protection Act in place to help release this classification of Kratom.
Is Kratom Popular In California?
With some negative press surrounding this herb, Kratom still seems to be a popular herb in California. You will purchase Kratom from many smoke, or vape shops, and specialty shops across the state. However, do not expect to find it anywhere in San Diego now. Also, it is essential to note that online vendors will not ship to any address where Kratom is banned. 
Buying and Shipping Kratom in California 
There are three different "levels" when it comes to buying Kratom. Level one is gas stations and smoke shops. Gas stations are the least trustworthy source to buy Kratom near you. They are the most likely to buy their supply with profitability rather than safety.
Their prices will be the highest, and their product knowledge will be the lowest. Smoke shops are a little better, but not by much.
Level two is the botanical shops. Since they specialize in botanicals like Kratom, CBD, and kava, they typically have more kratom strains available than gas stations. They also have higher product knowledge. Level three is online kratom vendors. These vendors usually specialize exclusively in kratom products. They have the widest variety of strains and the highest product knowledge. Just keep in mind that all vendors are not created equally.
Ensure you buy from kratom vendors that are official members of the AKA Good Manufacturing Process (GMP) standards program. As a GMP member, our Kratom passes the strictest standards regarding purity and alkaloid content. Now that you know whether Kratom is legal in California, check out our shop to find a strain that's right for you.
Perfectly Measured and Tasty!

KRATOM ADVOCACY
As mentioned above, the American Kratom Association (AKA) is the leading support group for Kratom nationwide. They have overturned many legislations and saved Kratom from being banned. 
They aim to regulate the kratom industry by getting all states to implement the KCPA. This act will help keep consumers safe and make vendors more compliant with the products that they are offering. 
The AKA is a consumer group, so they are not for corporate gain. They are known for lobbying in areas where Kratom is in jeopardy. They actively monitor federal, state, city, and municipal legislation. Check out their website to learn more about the AKA and their active efforts. 
WHAT IS THE CONSUMER PROTECTION ACT?
The Kratom Consumer Protection Act (KCPA) is a bill that will help place regulations on the kratom industry nationwide. The KCPA will address the following issues:
Manufacture, distribution, and sale of contaminated or adulterated Kratom

Age Restrictions

Fines

Labeling kratom products
This Act aims to make Kratom a safe industry for consumers and ensure that vendors follow proper protocols. The KCPA was established by the AKA and the Botanical Education Alliance (BEA).
Is Kratom's Legal Status In Jeopardy?
Overall, as a nation, the legal status of Kratom seems to be stable. With the AKA actively working to get every state on board with the KCPA, these regulations should help deter any bans being placed on Kratom. More and more states are jumping on board with the KCPA, which means that the talk of banning Kratom nationwide is becoming less.
Will California Ban Kratom?
There is no talk of banning Kratom in the sunny state of California. However, you should know that when one area bans a product such as Kratom, there is a higher likelihood that other areas will also begin looking at placing a ban. This has not been the case so far in California, and the 
AKA hopes to keep it that way. The most important thing you can do as a kratom consumer is to advocate when possible. Get involved with the AKA and see how you can directly help them.
Where Can I Buy Kratom In California?
There are loads of places that sell Kratom in California. You will find it in dispensaries, smoke shops, specialty shops, and other places. Here are just a few you can check out when visiting California.
Cali Botanicals Kratom
You will find a variety of strains when you visit Cali Botanicals Kratom. They are known for their high-quality products and exceptional customer service. Their powder comes from Indonesia and is lab tested for purity.
Location: 3250 Monier Cir STE H, Rancho Cordova, CA 95742

Phone: (916) 352-7664

Hours: Monday – Friday 10 to 7, Saturday 10 to 6, Sunday 10 to 4
Online Kratom
Do not let the name fool you, as Online Kratom is also a physical store. They are known to provide friendly service and have a knowledgeable staff. Plus, they have a large range of kratom products for you to choose from.
Location: 325 E Commonwealth Ave, Fullerton, CA 92832

Phone: (714) 494-9534

Hours: Monday – Friday 8 to 5, Saturday 8 to 2, Sunday closed
Bumble Bee Botanicals
If you want to visit a place with a chill atmosphere, you will want to try Bumble Bee Botanicals. The store is clean and has amiable staff. They stock many kratom items so you will be spoiled for choice.
Location: 8047 La Mesa Blvd Unit C, La Mesa, CA 91942

Phone: (619) 724-4892

Hours: Monday – Friday, 10 to 8; Saturday – Sunday, 11 to 7
Up In Smoke Smoke Shop (CBD + Kratom)
Known for its reasonable prices, Up In Smoke is a local favorite. They have a variety of products which include CBD and Kratom. You will also find several other specialty items, including glassware.
Location: 1466 E Foothill Blvd, Upland, CA 91786

Phone: (909) 985-0081

Hours: Monday to Sunday, 9 to 7
Perfectly Measured and Tasty!

BUYING KRATOM ONLINE
Now that you know Kratom is legal in California; you must find a trusted source. Many people choose to use an online vendor because the variety, quality, and pricing are better. However, since Kratom is not regulated, there is room for fakes and scams. Therefore, you have to find a reliable and trusted source.
Here are some tips to help you purchase Kratom online.
Be sure to choose a vendor who is an active member of the American Kratom Association.

Read reviews to understand their interaction with other customers. Doing some homework will help you see if the company is a good fit for your needs. 

Look at the lab testing to ensure they offer 100% all-natural

Mitragyna Speciosa

products. 

Send an email to the company with a few inquiries to see how long it takes them to respond. 

Check the current lab testing reports to ensure that the batch they sell contains no contaminants. If the company does not conduct these tests, the user should not buy from them.
Green Malay Kratom comes from the forests that are found within Malaysia's mountainous countryside. Lab Tested - Money Back Guarantee!

$

15.00 –

$

325.00 Select options

Looking to buy 100% pure gold bali kratom online at affordable prices? oasis kratom offers aka and gmp verified products starting at $15. shop now!

$

15.00 –

$

325.00 Select options

Finding high-quality Gold Maeng Da Kratom Is Not Easy. Check out Oasis Kratom's pure and organic products that are third-party lap tested.

$

15.00 –

$

325.00 Select options
OASIS KRATOM
As a part of the American Kratom Association, Oasis Kratom strives to provide you with high-quality products and outstanding customer support. If you have any questions, please do not hesitate to contact us.
All products are sustainably harvested, and we test according to GMP guidelines. Each batch is tested many times for yeast, mold, and salmonella to guarantee its 100% organic Mitragyna Speciosa. Visit our Lab Test page to learn more about the quality control measures or to ask for a copy of the lab test results.
Shop our website and let us know if you have any questions. We hope we have answered your question, "Is kratom legal in California." Check out our blog to understand more about Kratom.


---