Nationwide Retailer Committed to Quality
Our Beginning
The founder of Oasis Kratom, , was on the brink of facing jail time for a series of bad decisions. He was going down a slippery path and he knew something had to change. Helping the less fortunate and self-control were two things that he was very aware of, and he knew along the way he wanted to help others out of the dark hole he once found himself in. 
He had decided to go back to school, but it was during this time that he met a man in the construction industry. He took a chance and gave him a job. Starting out, he did office tasks and functioned as an errand-runner. He went from knowing nothing about the industry to running large construction projects from the ground up within two years. He traveled a lot, leaving his now-wife alone in a different state, and it was not the lifestyle that he had envisioned for himself. 
Feeling homesick, he left the construction company to return home. At this point, he recalled the feelings he felt about helping others and self-control. It was through this, he found himself functioning as the C.O.O of a large kratom e-commerce site. 
Overseeing the operation of more than 300 orders a day provided him with a solid understanding of the kratom industry. During this time he was able to see the potential of kratom and what it had to offer consumers. 
But he wanted more, as his entrepreneurial soul could not settle down. He realized that the hemp and kratom industry was on the rise. Ambitious to seek his own way and start a company of his own, he packed up and headed to Nevada. Nevada is currently at the forefront of kratom legislation, and this is where Oasis Kratom would find its beginnings. 
Our Philosophy
Life is short and you have to do what you love. We love what we do and because of that, we are the best in the industry. We can come to work every single day and offer the highest quality kratom products that are unadulterated and free of contaminants. In return, we can give our customers a lab-tested product that will provide them with the satisfaction that they are seeking. So, our philosophy is simple, extreme attention to detail,  just do what you love and do it well. Everything else will fall in place and you will be able to offer the best in the industry.
American Kratom Association
When we began in the kratom industry we knew that there were a lot of legal issues that surrounded kratom. We knew right away we would want to be deemed as a trusted source, so we became a part of the American Kratom Association (AKA).
The AKA is the support system for kratom across the nation. They can step in and offer support when there are talks of a ban. Since kratom is not regulated at a federal level, each state has to decide how to handle kratom.
The AKA has been very successful in educating legislators on the science of kratom when a state has talked about unfairly banning the use of kratom. This group has also outlined regulations for the industry. Even though these regulations are not mandated outside of the group, we find them very important to adhere to. So, we practice by the GMP protocols that have been outlined by the American Kratom Association.
In doing so, we are known as a leader in the kratom community. Allowing us to offer high-quality kratom that can be trusted and provide exceptional satisfaction. Our customers are what matter the most to us, and for us to be the best that we can be, we knew becoming a part of the AKA was a necessity.
GMP Protocols
Oasis Kratom is a proud member of the American Kratom Association and adheres to all Good Manufacturing Practices (GMP) that they have outlined for the industry. These guidelines are not mandated, as the kratom industry is slowly being regulated. A private third-party company conducted our audit per AKA Standards. We find it especially important to follow these guidelines to provide our consumers with the highest quality products free of contaminants and unadulterated. 
Using the GMP Protocols offered by the AKA is just one of the many things we do to ensure compliance here at Oasis Kratom. This process was created to provide a higher level of the manufacturing process for kratom vendors. While not all online vendors will operate under GMP guidelines, it is a practice that we feel is vital to the quality of our products. 
Lab Testing
All products are ethically harvested and we test according to GMP regulations. Each lot is tested 9+ times for salmonella, E. coli, staph, yeast, mold, and to confirm its 100% all-natural Mitragyna Speciosa. Visit our Lab Test page to learn more about our quality assurance measures or to request a copy of our most recent lab test results.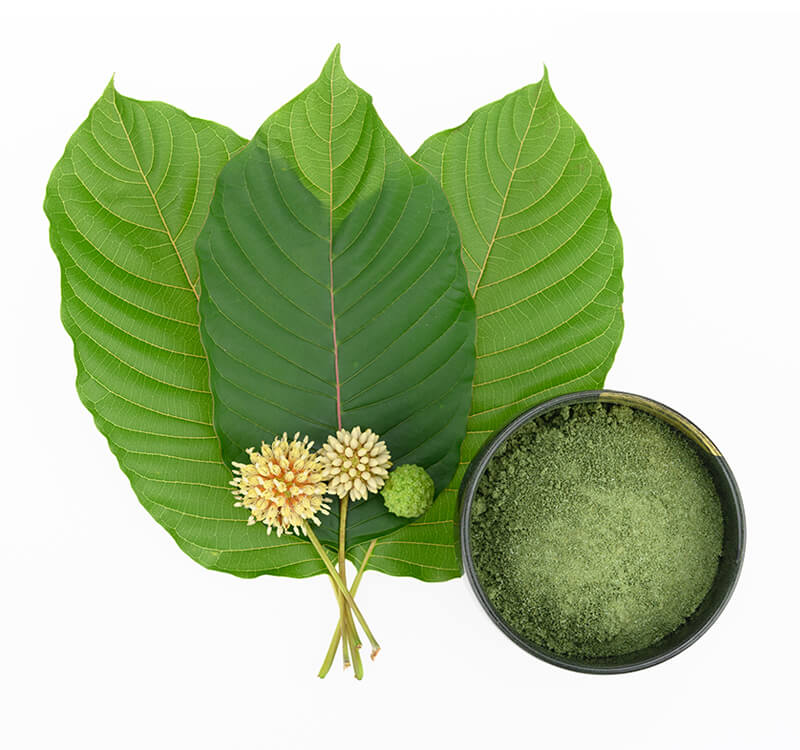 AKA GMP Program vendor
Oasis Kratom is proud to be accredited by the American Kratom Association and follow the guidelines of Good Manufacturing Practices. Being accredited by the AKA means that the kratom vendor will adhere to a higher level of the manufacturing process.