If you are looking to score some kratom locally you may be wondering, "How much does kratom cost at a headshop?" It is going to vary but it certainly is a question worth exploring. Headshops will have overhead which will cause their products to be more expensive than buying kratom online. Let's take a look at all your buying options so that you can make the best decision on where to purchase your kratom.
What Is a Head Shop?
Head shops will sell smoking products. This means you will find a wide variety of products in these types of shops. You may find anything from cannabis, pipes, vape products, and much more. A lot of head shops label themselves as just smoke shops. These two types of shops will be very similar.
Aside from accessories found in these shops, you will also be able to find alternative products such as incense, kratom, and CBD products. Kratom will not be the main product that these types of shops offer. So, you will find that they may not have the strain you are looking for. A lot of head shops will only offer a handful of kratom products, such as the most popular strains. So, if you are looking for a specific strain you may be better off ordering your kratom online.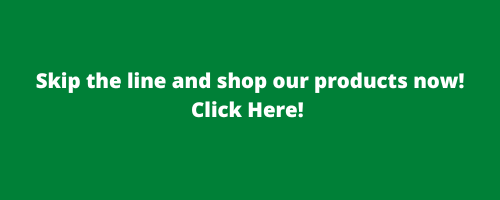 Products On The Shelf
If the head shop is in an area where kratom is not well known, the product could sit on the shelf for long periods of time. This could cause the product to lose its potency. Even the best-stored kratom will begin to disintegrate after a year.
By the time locals get around to buying the kratom on the shelves, it may not be as fresh as it once was. This could lead to individuals losing faith in local kratom products. You could always ask the shopkeeper what their best seller is when it comes to kratom. As long as they are honest with you, this will help you get a product that is being rotated more consistently.
When waste occurs it can be detrimental to small businesses. When you have products that age you are forced to raise prices to make money if you have to dispose of old inventory. This will have owners asking themselves, "How much is it costing me to offer kratom to my customers?" This will lead to an increase in margins. A lot of head shops will go from a 33% markup to a 66% markup on products like kratom because of the waste that they have to account for.
Stores Have Higher Overhead
Head shops can be a fun place to pop in. They have some interesting products that you may have never seen before. You will find all types of glass products that range in a variety of colors and shapes.
Shop owners have a lot they have to do before they can open the doors to their head shop. They will need to apply for licenses, certifications, and permits. They will need to make sure their shop environment is safe for customers and contains light, air conditioning, heating, and wifi. All of these things add cost to items that are being placed in the store. It is not uncommon for a shop to have more invested in the actual shop than the merchandise that is in it. The costs are passed along to the customer in the products that they buy. This is the only way a brick-and-mortar store can stay afloat.
Buying From an Online Supplier
Now you may be wondering, "How much does kratom cost from a head shop versus from an online vendor?" The answer is typically quite a bit more than what you will find online. Online suppliers have a completely different process when it comes to supplying their customers with products. They will not have the overhead that local shops do. The difference not only affects the cost, but also the quality and selection that is offered.
Here are just some of the reasons why you may want to buy from a vendor online.
Rage of Kratom Products – Online vendors can offer a wide range of kratom products because this is typically the only type of product they sell. You will find a large range of vein colors, powder, capsules, and extracts to choose from. This is something that a small local shop cannot provide you.
Overhead – Vendors who sell only online will not have the added cost of renting a retail space. This saving is passed along to the customer. This is why online vendors can offer a much more competitive price than local retailers.
Fresh Products – Online kratom vendors will rotate their stock more evenly allowing for fresher products to be offered to their customers.
Lab Testing – Online vendors will also offer lab testing on their products. This will prove the quality of kratom they are offering their customers. We follow all GMP protocols set by the American Kratom Association.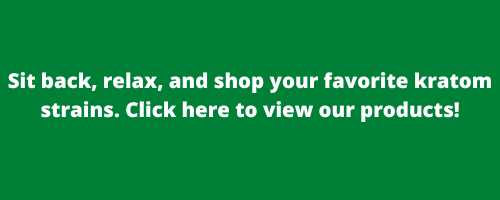 The Answer Is Clear
While we explored the question, "How much does kratom cost at a headshop?" We also helped answer, "Where is the best place to buy kratom?" Dealing with online kratom vendors has many benefits over buying from a local head shop. Online retailers can offer high-quality kratom at a fraction of the price. If you are wanting the best kratom at an unbelievable price, then you want to buy your kratom online.
Check out our large range of kratom powders and capsules. If you have any questions when shopping let us know. We are here to make your shopping experience more pleasurable and ensure you get the best kratom products that the market has to offer.


---