As a kratom aficionado, you may be wondering if you can purchase kratom at Walmart. The short answer is no, you will not find kratom in the herb aisle at Walmart. While kratom is a natural remedy it comes with a lot of negative press and is not regulated by the FDA. In this article, we will talk about the reasons why big chain stores like Walmart do not carry kratom.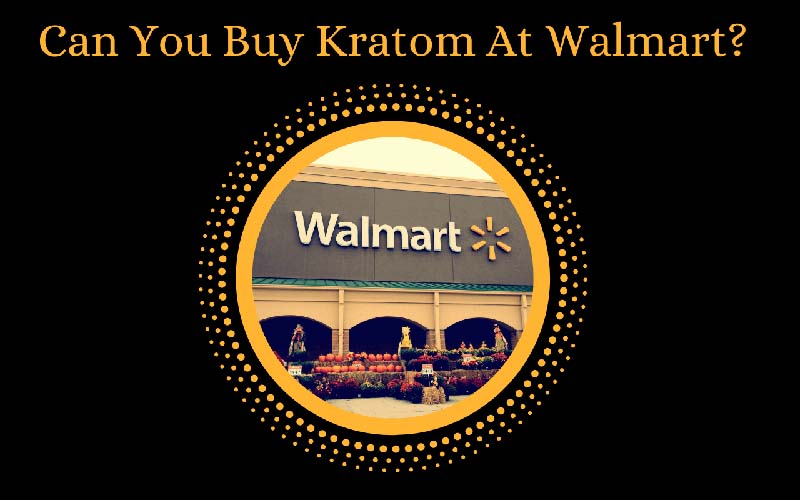 Why Will You Not Find Kratom At Walmart?
Kratom originates from Southeast Asia but has become increasingly popular in the western world over the last several years. Finding kratom at Walmart across the United States is not going to be possible. Despite what people may think, this is not some type of corporate conspiracy to keep you from sourcing your favorite Mitragyna Speciosa strains.
The facts are that most big chain stores would love to offer any product that would boost their bottom line. However, there is too much negativity that surrounds kratom, and offering it comes at a risk that most big box stores are not willing to take.
Here are some other issues that big chain stores face when it comes to selling risky products such as kratom.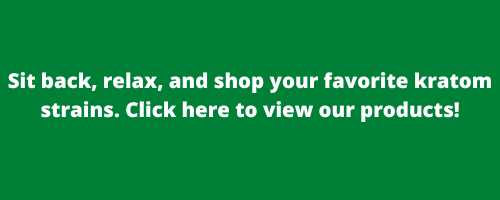 Credit Cards Prevent Walmart from Selling Kratom
While most of us never consider a credit card processing company placing limits on the types of products we can sell, the truth is that they can dictate the products that a vendor offers. There are a lot of processing companies that refuse to process payments on kratom.
While kratom powder and capsules are legal on a federal level, credit card companies still view Mitragyna Speciosa as a high-risk product. So, a lot of kratom vendors do not accept credit cards, as they are worried about their accounts being seized. When this occurs, vendors could lose money and no longer be able to process credit card payments.
Walmart and other chain stores rely heavily on credit card sales. They would never want to take the chance of losing out on this type of payment option. Walmart's across the nation make $40.2 million a day. So, if a processing machine was down for a single day they could lose out on millions of dollars. Walmart does not want to lose out on credit card sales, so the risk of selling kratom is too great for them.
The FDA and Walmart
The Federal Drug Administration (FDA) is also another big hurdle for big box stores when it comes to offering products such as kratom. There is a lot of negative press when it comes to kratom, and the FDA has not given its stamp of approval on this herb. It is easier for Walmart to stir clear of products that are not favored by the FDA.
Walmart Wants to Avoid Liabilities
As you know, Walmart is a gold mine and there is no way they would want to jeopardize their earning potential. With the FDA clamping down on Mitragyna Speciosa, there is just too much potential for lawsuits and risky liabilities that is not worth it for Walmart.
Big box stores have their own battles to fight without taking risks of offering small products like kratom. It just simply is not worth the time or money they would have to spend if the FDA decided they wanted to seize all kratom products.

Where Can You Buy Kratom?
While you can not get kratom at Walmart, there are plenty of other places that do offer kratom. Some local stores such as vape shops, smoke shops, or specialty shops offer kratom. Some gas stations do offer this herb, but it is typically not very high-quality kratom. So, it is advised against buying your kratom at a gas station. Local smoke shops are a good place when trying to source kratom.
Looking to buy 100% pure gold bali kratom online at affordable prices? oasis kratom offers aka and gmp verified products starting at $15. shop now!

$15.00 – $325.00

Select options
If you live in a small area that does not have a lot of local offerings, then you may have to source your kratom from an online store. Since the kratom industry is not regulated you want to make sure that you're buying from a trusted seller. How can you do this? Here are some tips for you to follow when wanting to buy kratom online.
Be sure that you choose a vendor who is part of the American Kratom Association. The AKA is the main advocacy group for kratom, and they have designed some regulations to make the industry safer for consumers. When a company is registered with the AKA you know that they are following the protocols and offering the highest quality kratom on the market.
Be sure that the kratom that you purchase is 100% all-natural Mitragyna Speciosa. If it is not, then you should find a different vendor to purchase from.
Be sure that the vendor does third-party lab testing to check for impurities and contaminants.
Read reviews to see what other customers thought about the company's kratom and if they had a good experience with the vendor.
These tips will help ensure that you are getting products that will give you the overall wellness support that you are looking for.
Oasis Kratom
While you cannot buy kratom at Walmart, you can find it here at Oasis Kratom. We offer some of the highest quality kratom strains on the market. As a part of the American Kratom Association, we adhere to all guidelines to ensure you are getting a product that is 100% all-natural Mitragyna Speciosa and safe.
All of our kratom products are ethically harvested. We test our products following the GMP regulation. Each lot is tested 9+ times for salmonella, E.coli, staph, yeast, mold, and to confirm its 100% all-natural Mitragyna Speciosa. Visit our Lab Test page to learn more about our quality assurance measures or to request a copy of our most recent lab test results.
When exploring our website let us know if you have any questions. We strive to offer you exceptional customer support coupled with amazing kratom products. We are not like other online kratom vendors. You will find a variety of different kratom strains here at Oasis Kratom, and we take the time needed to ensure all our products are delivered to you at their optimal freshness.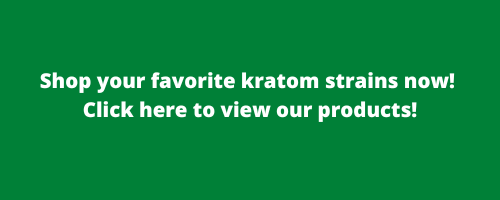 We offer some different strains that cannot be found with other online vendors. This includes a variety of strains spread across red, green, white, and yellow vein kratom. Before you buy kratom capsules or powder, be sure that you know the legal status of kratom in your state. You can check out our legality page for updated information regarding kratom in each state across the nation. While local vendors may offer some good quality kratom, we offer a larger selection at a price point that cannot be matched by local shops. So, the best way to experience Maeng Da Kratom or Bali Kratom is by placing your order online.
Don't forget to check out our blog where you can learn more about making a cup of kratom tea or creating kratom tinctures.


---