What is Gold Bali Kratom?
Oasis Kratom is a premium vendor for Gold Bali Kratom Powder. Bali is well known among kratom enthusiasts, as it contains the highest concentration of 7-hydroxymitragynine. Most strains are named after a region in which they originate. Bali, on the other hand, is the name given to the most potent strain within a vein color.  
Where Does Gold Bali Originate From?
Gold Bali originates from red-veined Bali and comes from Bali in Indonesia. However, it can now be found in the wilds of the JongKong area. In JongKong, Gold Bali is harvested on plantations because it can control weather elements and ensure quality. 
Kratom is often characterized by its vein color as well as the region it originates from. This helps users identify the various strains on the market.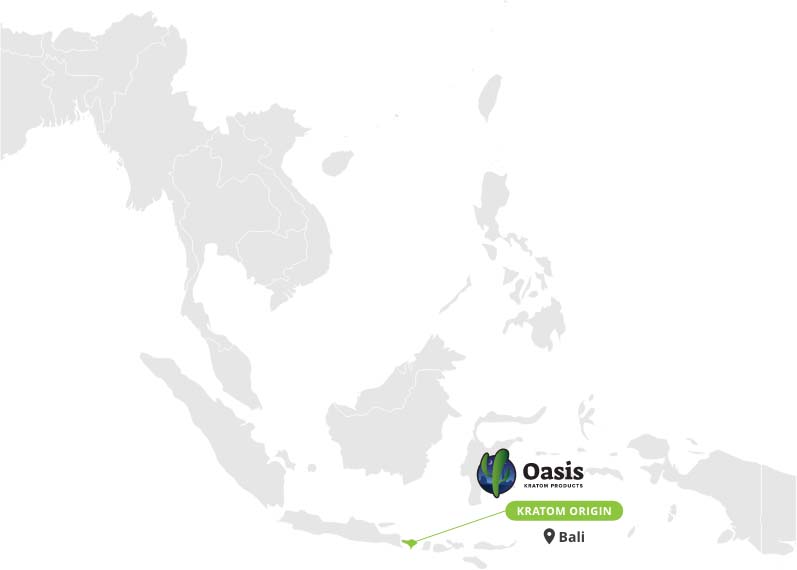 How Is Gold Bali Kratom Made?
Golden Bali is grown in high humidity, searing year-round tropical heat, and rich volcanic soils. It goes through a fermentation process that uses sunlight and water. 
It has a rich alkaloid content which makes this strain one of the most potent in the industry. It is the same fermentation process that Red Vein Kratom goes through. 
The drying process enhances the 7-hydroxymitragynine to reach maximum levels. The specialized drying process is what turns the leaves a golden hue. 
So, Gold Bali is from red-veined kratom that has undergone an extended drying process. This allows the leaves to change from red to gold. It also has a direct effect on the overall wellness support that it will offer. 
The American Kratom Association
Kratom is not regulated at a federal level, so each state is left to decide how they want to handle kratom. In doing so, many lawmakers have brought forth legislation to ban kratom. The American Kratom Association, also known as the AKA, has been successful in overturning many of these legislations. 
Also, the AKA has offered GMP protocols to help keep kratom a safe industry for consumers. While these guidelines are not mandated, we find them very important. As an active part of the AKA, we adhere to all GMP protocols. 
The AKA is also working to get each state on board with the Kratom Consumer Protection Act. This Act aims to regulate the industry and diminish kratom bans across the nation. To find out more about the American Kratom Association's active efforts, check out their website. 
Related Products
We offer a number of capsules and powders including Gold Maeng Da Kratom, Yellow Thai Kratom, and Yellow Vietnam Kratom. Don't forget to check out our range of capsules as well. 
If you like Gold Bali Kratom you could also try these vein colors:
Check if Gold Bali Kratom is legal in your state.