Kratom comes from Southeast Asia but has become increasingly popular in the States for its overall wellness support. However, there is much negative press surrounding this herb, and some areas have banned its use. So, you may be wondering, "Is kratom legal in North Carolina?" Yes, kratom is legal for any person over the age of 18. Let's find out more about the kratom legality in North Carolina.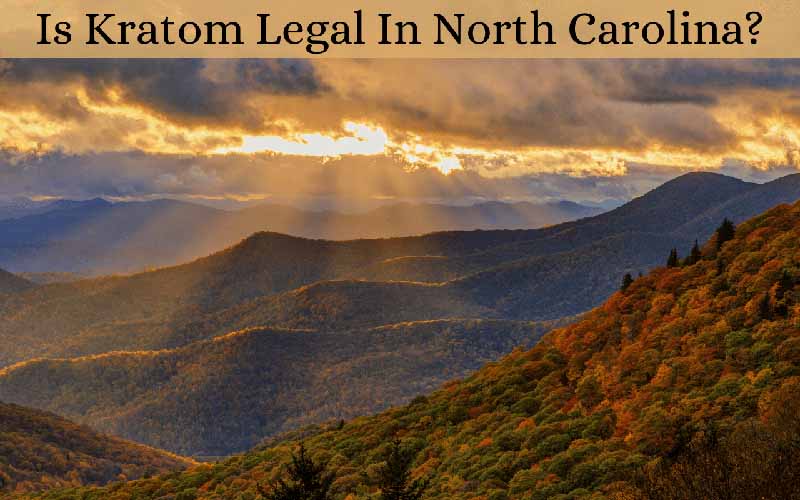 Is Kratom Legal In North Carolina?
You can buy, sell, or possess kratom in North Carolina if you are over 18. Kratom is not regulated on a federal level, so each state is left to decide how they want to handle kratom.
Some states, such as Vermont and Rhode Island, have completely banned its use. Others have made it legal, but specific areas within the state have banned its use. For example, kratom is legal in Florida except for Sarasota County. You will face criminal charges if you are caught with kratom in Sarasota. This is why it is so important that you know your state's laws and comply with them.
Kratom is legal in all parts of North Carolina, including major cities such as Charlotte, Raleigh, Asheville, Wilmington, and Greensboro.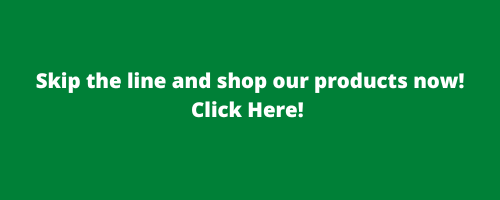 Legalities Of Kratom In North Carolina
Although kratom is legal in North Carolina, there was the intention to ban this herb in 2016. The original bill (SB830) wanted to place kratom on the controlled substance list because a medical examiner had found it in the blood of 23 opiate overdoses.
However, kratom supporters were outraged by the misleading information that was being presented. The FDA only attributes 44 deaths to kratom, and even those are based on questionable data. Kratom enthusiasts launched petitions to help keep kratom legal in North Carolina.
Bill HB747 is active legislation in North Carolina. This bill includes the expectations and consequences within the state. Online vendors are required to use platforms that perform third-party age verification before they are allowed to sell to anyone in North Carolina.
So, as it stands, the original bill to ban kratom was rewritten. It only placed age restrictions on the sale of kratom. Anyone who is over 18 years old can buy kratom without issues. North Carolina has no pending legislation, but things could always change. It is very important that you watch your state laws and offer support when it is needed.
Variety of Kratom in North Carolina
Now that you know the answer to "Is kratom legal in North Carolina?" You may be wondering if it is classified. Currently, kratom is not classified as a controlled substance in this state. The only restriction that it has is the age limit.
Age verification will need to take place before any sale of kratom. If a vendor is caught selling to a minor, they could be charged with a Class 2 Misdemeanor.
Is Kratom Popular In North Carolina?
Since you know that kratom is legal in North Carolina, you may be curious whether it is popular. Yes, kratom has a spot in North Carolina. Many stores offer this herb, and when it was necessary, users came forward and advocated for kratom. If you want to try kratom, you will not have an issue in this state. Many people love this herb, and there are plenty of local spots to pick some up.
Buying and Shipping Kratom in North Carolina
North Carolina is one of the few states that does require age verification. This means that a third party must verify all online sales before they can ship. The laws requiring this age restriction have never been contested as they are a measure to ensure the safety of minors.
So, if you want to buy kratom online and have it shipped to North Carolina, you will likely have to go through a verification process. Other than verifying your age, you should not face any other issues with the shipment of kratom. As long as kratom is being shipped to a state where it is legal, there will be no reason for it to be stopped during the shipping phase. Even if it passes through states that have banned kratom, it is the final destination that matters during shipping.
Many people prefer to buy their legal kratom online because it can save them money, they tend to get higher quality products, and they have a larger selection of kratom.
Looking to buy 100% pure gold bali kratom online at affordable prices? oasis kratom offers aka and gmp verified products starting at $15. shop now!

$

15.00 –

$

325.00 Select options

Green Malay Kratom comes from the forests that are found within Malaysia's mountainous countryside. Lab Tested - Money Back Guarantee!

$

15.00 –

$

325.00 Select options

Finding high-quality Gold Maeng Da Kratom Is Not Easy. Check out Oasis Kratom's pure and organic products that are third-party lap tested.

$

15.00 –

$

325.00 Select options
American Kratom Association
The American Kratom Association is the main advocacy group for kratom in the United States. They offer their support any time there are talks of kratom bans. In addition, they work with state officials to help regulate the industry.
The AKA has come up with GMP guidelines for vendors to comply with. As a member of the AKA, we adhere to all GMP regulations. This allows us to provide you with the highest quality kratom in the industry.
In addition, they are working to get all states to adopt the Kratom Consumer Protection Act. This act will help place regulations on the industry, make kratom safer for consumers, and help improve lawmakers' worries about kratom. To learn more about the American Kratom Association, check out their website.
What Is The Kratom Consumer Protection Act?
The Kratom Consumer Protection Act was designed to help regulate the kratom industry. Since the industry does not currently have any regulations, there are a lot of states that have banned its use. This act will help place regulations and keep kratom legal across the United States.
The KCPA will address several issues, including:
Manufacture, issuance, sale, and control of kratom

Manufacture, distribution, and sale of adulterated kratom

Any age boundaries

Penalties and damages

Testing kratom

Tagging kratom outcomes
The American Kratom Association (AKA) and the Botanical Education Alliance (BEA) are responsible for introducing the Kratom Consumer Protection Act.
Is Kratoms Legal Stats In Jeopardy?
Kratom is not regulated federally, and there are no talks of it becoming a federally regulated drug in the future. So, the legal status of kratom lies in the hands of each state. The best thing you can do as a kratom user is offer your support. The AKA is working with every state to adopt the KCPA so that there will be no more issues with banning kratom.
Will North Carolina Ban Kratom In The Future?
There are no talks of banning kratom in North Carolina. It is really important that you follow your state's laws and offer support when necessary. This is the only way to keep kratom legal when there are talks of bans.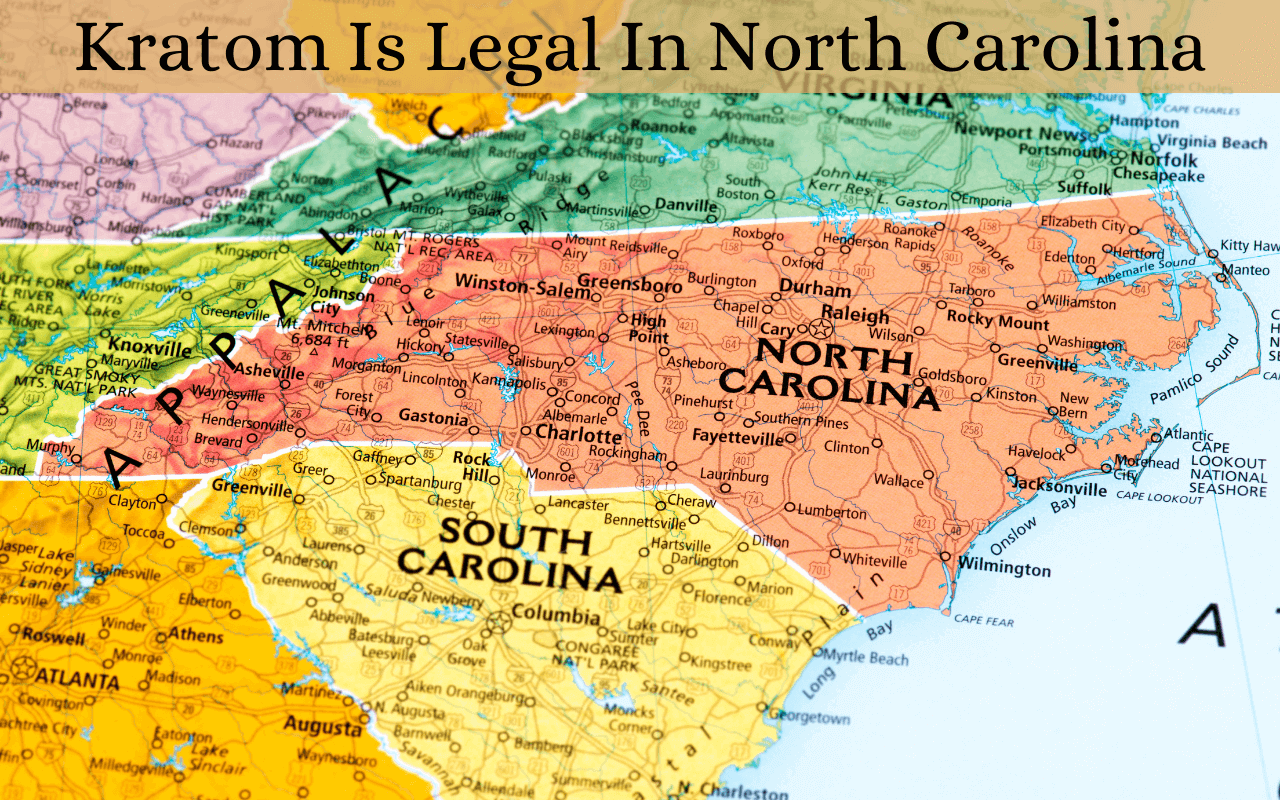 Where Can You Buy Kratom in North Carolina?
Kratom is available in many local shops across North Carolina, including vape stores, smoke shops, and specialty shops. Here are just a few that you can try when in North Carolina.
7 STAR TOBACCO
This shop is clean and has a variety of products to choose from, including tobacco, CBD, vape supplies, and kratom.
Location: 3585 Maitland Dr, Raleigh, NC 27610

Phone: (919) 231-1166

Hours: Monday – Saturday, 9 to 9, Sunday, 10 to 8
SMOKE & TALK KRATOM
You will surely find what you are looking for at this kratom spot. They offer several strains and vein colors catering to all kratom users.
Location: 3671 New Bern Ave, Raleigh, NC 27610

Phone: (919) 370-6606

Hours: Monday – Saturday, 10:30 to 9, Sunday, 11 to 7
IHemp CBD & Kratom
Customers rate this store as having high-quality products, friendly staff, and well-organized. Give it a try, and let us know what you think.
Location: 2100 N Main St STE 104, High Point, NC 27262

Phone: (336) 989-6269

Hours: Monday – Thursday, 10 to 7; Friday – Saturday, 10 to 8; Sunday, 11 to 6
AVL (Asheville) Kratom
AVL is known to have consistent pricing and high-quality kratom. They only offer delivery or shipping, which may be more convenient for some users.
Location: Shipping or delivery only

Phone: (828) 209-8816

Hours: Monday – Friday, 10 to 7
Guide For Buying Kratom Online
Some users buy kratom from online vendors because they offer a larger selection and better pricing. Buying kratom online is a great option; you just have to take the time to find a trusted vendor. Here are some tips to help you out.
 Ensure that the vendor you choose is registered with the American Kratom Association.

Read reviews to help understand other customers' interactions with the company.

Make sure that lab testing is conducted on all products and that it is 100% Mitragyna Speciosa.

Send an email to the company and ask a few questions. This will help you see how long it takes for them to respond. You may consider looking for another company if it takes an extended time.

Oasis Kratom
Oasis Kratom offers high-quality kratom powder and capsules. We are a member of the American Kratom Association and adhere to all GMP regulations. All products are ethically harvested. Visit our Lab Tests page to learn more about our quality assurance measures or to request a copy of our most recent lab test results.
Check out our shop and let us know if you have any questions. We strive to provide you with exceptional customer support. We hope this article has answered your question, "Is kratom legal in North Carolina?"


CHECK OUT OUR OTHER STATE LEGALITY ARTICLES:
To find out if kratom is legal in your state check out our kratom legality page.
---