You may be wondering, "Is kratom legal in Connecticut?" The laws regarding kratom are ever-changing due to the negativity that is associated with kratom. However, if you live in Connecticut you will not have an issue accessing your favorite kratom strains. It's important to stay current with the kratom laws in your state, as they could change overnight. Keep reading to learn more about kratom and the legalities that it faces in Connecticut.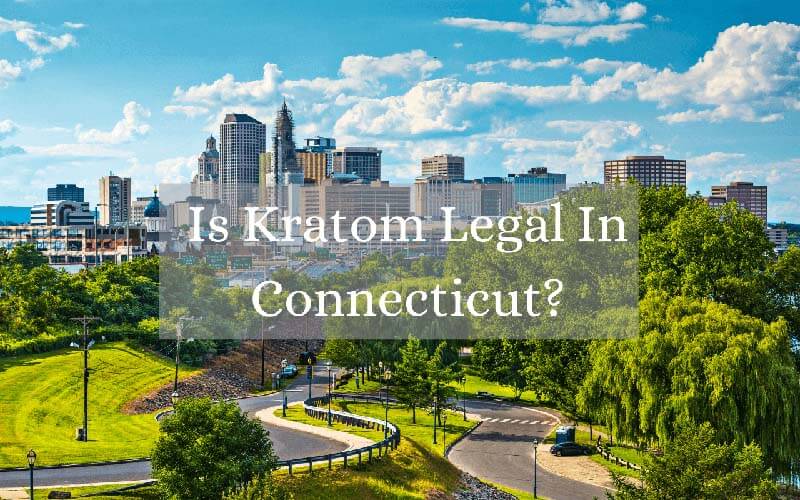 Is Kratom Legal In Connecticut?
Kratom made its debut in the United States in 2010. This herb is native to Southeast Asia and has been used there for centuries. When first introduced people were instantly drawn to this all-natural herb, which waved caution to federal authorities. At a federal level, lawmakers felt many unexplored areas raised concerns. 
In 2016, the Drug Enforcement Agency acted on caution and was in the midst of banning kratom nationwide. However, these actions were lifted after hearing from members of Congress and advocates for kratom. With this decision, each state began to look at kratom and make its own decision on whether or not the herb would be legal in their region. 
Consumers of kratom in Connecticut showed curiosity about the herb at first. Kratom has always been hailed as an independent choice as to why it is being taken. With the herb offering overall wellbeing and balance, there became a greater need for kratom in Connecticut. 
More and more retailers began stocking kratom in their convenience and wellness stores. With the increased interest, the state became more aware of the negative conditions that kratom could have if not used correctly. 
In 2014, there were a few legal cases in other states where it was rumored that kratom had provided consumers with adverse effects. These concerns waved through Connecticut, as they wanted to protect their citizens as well. More concerns were raised in 2018 when a batch of kratom was tainted with salmonella. This incident resulted in 199 cases of contaminated kratom across 41 states.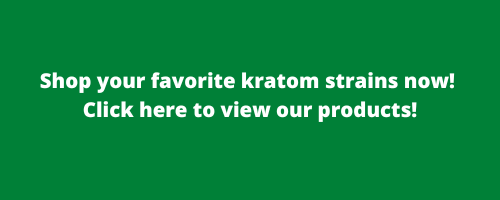 Connecticut's health department assisted in issuing the Food and Drug Administration's public statement that was released in 2017. This statement warned consumers of the possible adverse effects of kratom. 
During the same time, state officials began doing their own research on kratom. However, they did not find any specific data in terms of deaths within Connecticut that were directly linked to kratom. 
Since research came up empty-handed, kratom is presently legal to consume and sell in Connecticut. This means you will be able to purchase kratom no matter what area you live in throughout the great state of Connecticut, including Hartford, Stamford, Norwalk, New Haven, and Bridgeport.  
Is Kratom Popular in Connecticut?
Kratom has grown in popularity over the past few years. You will find it in many smoke shops, vape shops, and specialty shops throughout Connecticut. Consumers can freely buy this herb without any worries. While Connecticut is the third smallest state, it has not stopped it from having a large population who are avid kratom enthusiasts. 
Classification Of Kratom In Connecticut
Currently, kratom is not classified in Connecticut. This means that it is legal for individuals to possess, buy, sell, and grow Mitragyna Speciosa (kratom). There are no restrictions for local or online vendors as to what areas they can sell to in Connecticut. 
While kratom is known in Connecticut, there have not been any strong movements in the state. Although, there is a great deal of discussion and information on this herb that has been offered by researchers at the University of Connecticut. 
In their research, they did suggest a classification of kratom, which would place it in the same group as decongestants. Researchers in this state are some of the only in the nation to propose this type of classification based upon scientific evidence rather than fear. 
However, no classification has been made at this time in Connecticut. This is something that may come in the future, as the industry does call for regulation to help keep manufacturers compliant in the products that they are offering. 
Since there are no regulations in place, it leaves the market open for manufacturers to take advantage of this situation. It is easy for them to provide products that are fake or do not even contain kratom. This is why it is so important that you only purchase your products from a trusted source. 
Kratom Legislation In Connecticut
At this time, no legislation in Connecticut that addresses kratom. In August of 2016, the DEA placed a temporary ban on kratom for the entire nation. It was then revoked in October of 2016. 
As mentioned above, there is a lot of research being conducted in the state, which may lead to a call for more regulation in the kratom industry. So, if you live in Connecticut and use kratom, you must keep your eyes on the legal aspects that could change within this state. As of now, there is no talk of restrictions on kratom in the future. 
Buying and Shipping Kratom In Connecticut
If you are looking to buy kratom online, then you should not have any issues having it shipped to your home. Remember, it is not about where your package travels, it is its final destination that matters. Therefore, if your package travels through a state where kratom is banned, it should still go through the shipping process without any issues, as this would not be its final destination. 
There are no reports of issues when it comes to shipping services in Connecticut, this includes UPS, FedEx, and USPS. However, there have been reports of shipping issues in other states. Kratom is legal at a federal and state level for Connecticut. Other states have cities or areas that have banned its use. 
Carrier employees are required to uphold the federal law. You are not breaking any type of law regardless of where your packages travel within the United States. It is the final destination that matters as to where kratom is legal, not the areas it will travel to during the shipping process. 
Looking to buy 100% pure gold bali kratom online at affordable prices? oasis kratom offers aka and gmp verified products starting at $15. shop now!

$15.00 – $325.00

Select options
Kratom Advocacy
The American Kratom Association, also known as the AKA, is the main advocate program for kratom across the nation. This group will step in and help any time there are legislations to ban kratom. They also help regulate the industry to keep vendors and consumers safe. 
The AKA is a consumer group, which means that they are not for corporate gain. They have a history of lobbying in many states where kratom is in jeopardy. They actively monitor federal, state, city, and municipal legislation. This group has been known to get laws overturned through their advocacy support. To learn more about the AKA and their active efforts, check out their website. 
Is Kratom's Legal Status In Jeopardy?
At this time, even though Connecticut researchers have suggested the classification of kratom, there are no talks of banning kratom in this state. 
The AKA is actively trying to get every state on board with the Kratom Consumer Protection Act, which will set regulations for the industry. If the Act should pass in Connecticut, it would place regulations on labeling and age restrictions to purchase kratom. However, this Act is being favored by consumers and lawmakers because it will regulate the kratom industry. 
Will Connecticut Ban Kratom?
At this time there is no talk of a kratom ban in Connecticut. However, there are a few stipulations around kratom that you should be aware of. The United States Armed Forces has forbidden the use of kratom for service members. So, if you are a service member and live or are stationed in Connecticut, you will not be able to use it. This remains true no matter where you are, as it has been banned at a federal level for service members.

Where Can You Buy Kratom in Connecticut?
Now that you know the answer to the question, "Is kratom legal in Connecticut?" Let's explore stores that offer kratom locally. You should be able to find a local shop near you that offers kratom no matter where you live in this state. Here are a few you can check out if you are stopping over in Connecticut or live in the area. 
Head to Toe
You will find Head to Toe nestled near Lake Forest and Elton Rogers Woodland Park. The staff is friendly and helpful, and they have earned a 4.4-star rating on Google. You will find a variety of products including glassware, t-shirts, decor, kratom, CBD, incense, and more. 
Location:4322 Main St, Bridgeport, CT 06606

Phone: (203) 374-9441

Hours: Monday-Saturday from 11 a.m. – 7 p.m. and 12 p.m. – 5 p.m. on Sundays.
Stratford News Smoke & Vape
Near Stratford, this smoke shop comes highly rated for its Mitragyna Speciosa stock. They have a clean and relaxing atmosphere, and the staff is helpful and friendly. It is a multi-purpose shop, so you will find a variety of offerings. Including kratom, vape juices, rolling tobacco, and much more.
Location: 665 Honeyspot Rd, Stratford, CT 06615

Phone: (203) 378-8393

Hours: Monday to Friday – 5 a.m. to 9 p.m., Saturday 7 a.m. to 9 p.m., Sunday 7 a.m. to 8 p.m.
Danbury Smoke Shop
You will find Danbury Smoke Shop 45 minutes from Bridgeport. It has a 4.3-star Google rating and offers a variety of products. These include vape juice, along with cigars, glassware, unique candles, and Kratom.
Location: 128 Federal Rd, Danbury, CT 06811

Phone: (203) 628-7340

Hours: Monday to Thursday 9 a.m. to 7 p.m., Fridays and Saturdays 9 a.m. to 7:30 p.m., Sundays 10 a.m. to 4:30 p.m.
Buying Kratom Online 
Now that you know that kratom is legal in Connecticut, you can think about finding a trusted source to buy your kratom. There are many perks to buying your kratom online, such as you will get a better price, and most of the time you will get a higher quality product. However, you need to be aware that there are scammers out there, so here are some guidelines to help you purchase kratom online. 
Make sure that they are a part of the American Kratom Association. There are no regulatory forces in this industry, but the AKA only works with vendors that are trusted and offer quality products. 

Read reviews from other customers. This will allow you to see what the products were like, as well as the type of interaction they had with the company's customer service department. 

Check out the lab testing to make sure that you are getting products that are 100% Mitragyna speciosa. 

Go ahead and email the company a few questions and see if they respond to you promptly. This will let you know if the company is legit and willing to take care of your questions and concerns. 

Ask to see the current lab testing to make sure that the lot that they are currently selling does not contain any type of contaminants. If the company does not conduct these types of tests then you do not want to buy from them.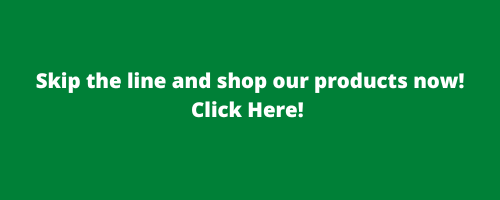 OASIS KRATOM
Oasis Kratom is one of 25 vendors that is currently registered with the AKA. This means when you buy from us, you are buying from a trusted source who has met the AKA guidelines. It is our mission to provide you with high-quality kratom coupled with exceptional customer service. 
All products are ethically harvested and we test according to GMP regulations. Each lot is tested 9+ times for salmonella, E. coli, staph, yeast, mold, and to confirm its 100% all-natural Mitragyna Speciosa. Visit our Lab Test page to learn more about our quality assurance measures or to request a copy of our most recent lab test results.
Shop our website and let us know if you have any questions. We hope we have answered your question, "Is kratom legal in Connecticut." Check out our blog to learn more about kratom. 


---