If you are new to kratom you may be wondering, "Is kratom legal in Maryland?" At the moment, kratom is legal in Maryland, but there is a bill that aims to outlaw the two main alkaloids in kratom. Let's take a deeper look at the legalities of kratom in Maryland.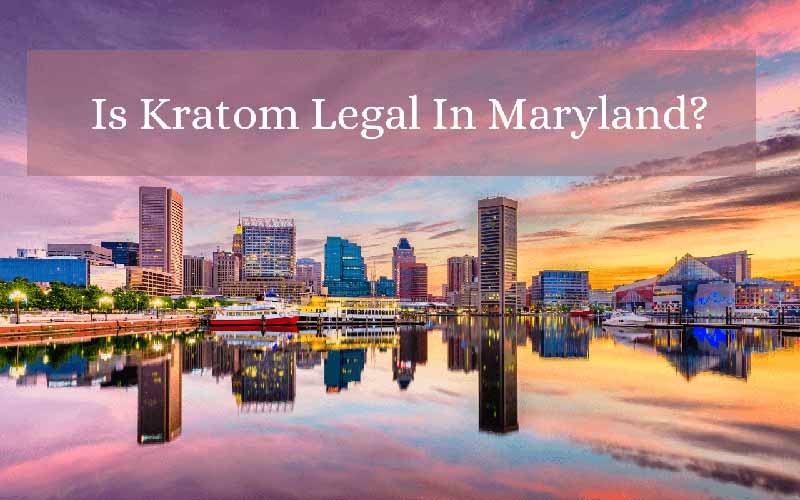 Is Kratom Legal In Maryland?
Yes, if you live in Maryland or plan to visit, then you will be able to buy kratom locally. However, some bills could change the future of kratom in Maryland. We will get more into the legalities of this bill in the next section.
There are a lot of states that will legalize kratom but there are specific areas within the state that have banned its use, such as Sarasota County in Florida. Florida allows kratom but if you are in Sarasota with your kratom and get stopped you could be facing criminal charges. This is why it is really important to know the laws of your state and comply with them.
This is not the case for Maryland. No matter where you are you will be able to buy, sell, or possess kratom. This includes major cities such as Baltimore, Annapolis, Ocean City, Bethesda, and Frederick.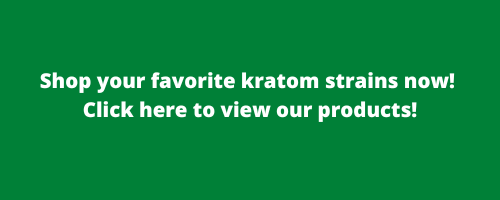 Kratom Legalities In Maryland
January 2020, a bill was introduced which intends to ban mitragynine and 7-hydroxymitragynine. This will jeopardize the kratom legality throughout Maryland. These are two primary alkaloids in kratom. If passed, kratom would be categorized as a Schedule I substance. That means it would have a place alongside dangerous substances such as LSD, heroin, ecstasy, and peyote.
For those who support the bill, they feel that kratom possesses similarities to opioids, which they believe could lead to addiction and abuse. Please note that no evidence has proven this and kratom is not used to treat, cure, or mitigate any disease, illness, ailment, and/or condition. Please see FDA import alert 54-15. We make no representations as to intended use or suitability for use.
Lawmakers in Maryland are heavily leaning on the CDC report of 91 deaths. However, this study is often used to argue against kratom, but there is no actual report that states the CDC could not rule out other substance abuse in the deceased. Kratom just happens to be a common factor in the deaths but never really pinpointed as the suspect.
A ban of kratom in Maryland would heavily affect kratom used in the state. This state also happens to be one of the top 5 states in the nation with the highest opioid overdoses. While kratom is said to have opioid-like properties, the Kratom 8 Factor Analysis proves that it does not contain the dangerous properties of opioids.
The American Kratom Association concluded that any adverse results are due to contamination or adulterated kratom. So, kratom advocates have suggested adopting the Kratom Consumer Protection Act, which would help regulate the industry and make it safer for consumers.
The best thing you can do as a kratom enthusiast is become involved. Provide support where it is needed. Your testimony will help prove why kratom has a place in your community. Check back frequently as we will update our blog when changes have occurred. As for, "Is kratom legal in Maryland?" The answer is up in the air for the future but for the moment you can buy, sell, or possess kratom in Maryland.
Looking to buy 100% pure gold bali kratom online at affordable prices? oasis kratom offers aka and gmp verified products starting at $15. shop now!

$15.00 – $325.00

Select options
Classification of Kratom
While kratom originates from Southeast Asian countries, it has become increasingly popular in the western world. At the moment, kratom is not classified in Maryland. However, if the proposed bill passes, it could be classified as a Schedule I drug. The main thing is to offer support during this time. That is the only thing that will help avoid the classification of kratom from occurring. The American Kratom Association is working with lawmakers and is hopeful that they will decide to adopt the Kratom Consumer Protection Act.
Kratom Advocacy
The American Kratom Association, also known as the AKA, is known to be the main source of support in the United States. They help provide support when there is talk of a ban. Since kratom is not regulated by federal law, each state is left to decide how they want to handle this ancient herb.
The AKA has also come up with a number of guidelines to help regulate the industry. This included the GMP protocol and The Kratom Consumer Protection Act. This Act will help keep consumers safe and give vendors a set of guidelines that they must comply with. They actively monitor federal, state, city, and municipal legislation. To learn more about the AKA and their active efforts, check out their website.
WHAT IS THE KRATOM CONSUMER PROTECTION ACT?
The Kratom Consumer Protection Act (KCPA) will place regulations in the kratom industry. The KCPA was introduced by the American Kratom Association (AKA) along with the Botanical Education Alliance (BEA).
It will include and address the following issues:
Manufacture, distribution, sale, and possession of kratom
Manufacture, distribution, and sale of contaminated or adulterated kratom
Any age restrictions
Fines and penalties
Testing kratom
Labeling kratom products
Is Kratom Popular In Maryland?
Yes, Maryland is known to have a lot of kratom users. This herb is widely supported by the kratom community and this is why it is so important that the ban not take place. You can find kratom in many shops throughout the state. This includes smoke shops, vape shops, gas stations, and specialty shops.
Is Kratom's Legal Status In Jeopardy?
Kratom is not regulated at a federal level, so each state decides how they want to handle it. At this point, there are no issues of kratom becoming illegal nationwide. More states allow kratom use while some have banned its use. Therefore, the legal status of kratom on a national level is not in jeopardy. However, you must watch it from a state level to keep current on the laws in your area.

Will Maryland Ban Kratom?
The bill that has been proposed will ban the use of kratom statewide if it is passed. So, if the AKA can manage to convince lawmakers to adopt the KCPA then there is a chance that the kratom legal status in Maryland will remain legal. Otherwise, the future of kratom in Maryland does not look promising.
Where Can You Buy Kratom in Maryland?
Now that you know the answer to, "Is kratom legal in Maryland?" You are probably looking for some places where you could purchase it. Here are some local shops that you can visit when in Maryland.
Kratom KVC Shop
This vape shop is noted for its extended line of products. They have kratom, CBD, tobacco products, and much more.
Location: 1407c Sulphur Spring Rd, Baltimore, MD 21227
Phone: (240) 782-2074
Hours: Monday – Sunday 10 to 10
Kratom Vapor
Known for its high-quality kratom, Kratom Vapor is a great shop to visit locally. The staff is friendly and the store is well laid out. You're sure to find what you are looking for.
Location: 1000 Dundalk Ave, Baltimore, MD 21224
Phone: Monday – Sunday 7 to 10
Hours: (443) 251-8425
Peace of Sunshine
With an extended line of glassware, you will find something unique at Peace of Sunshine. If you have a specific strain of kratom you are looking for you will want to check this shop out.
Location: 2 Mellor Ave, Catonsville, MD 21228
Phone: (410) 788-0942
Hours: Monday to Saturday 11 to 8, Sunday 11 to 6
Down Under Smoke Shop
With a wide variety of products, you will find vape supplies, CBD, kratom, and tobacco products at this smoke shop. The staff is also noted for being helpful.
Location: 3998 Roland Ave Suite B, Baltimore, MD 21211
Phone: (443) 681-6936
Hours: Call for hours
BUYING KRATOM ONLINE
You can buy high-quality kratom online. A lot of kratom enthusiasts prefer buying online because they can get a better price. Also, vendors tend to offer a wider range of products. Before you make a purchase, you will want to do your homework to ensure that your kratom provider is trustworthy.
Here are some tips to help you find a trusted source:
Make sure that the vendor that you choose is registered with the American Kratom Association.
Read reviews to help understand other customers' interactions with the company.
Make sure that lab testing is conducted on all products and that it is 100% Mitragyna Speciosa.
Send an email to the company and ask a few questions. This will help you see how long it takes for them to respond. If it takes an extended amount of time you may consider looking for another company.
Green Malay Kratom comes from the forests that are found within Malaysia's mountainous countryside. Lab Tested - Money Back Guarantee!

$15.00 – $325.00

Select options

Finding high-quality Gold Maeng Da Kratom Is Not Easy. Check out Oasis Kratom's pure and organic products that are third-party lap tested.

$15.00 – $325.00

Select options
Buying and Shipping Kratom
A lot of people worry about buying kratom online and having it shipped to their homes. This is because it is not legal in every state. The thing you have to remember is, that no matter where your package travels it is the final destination that matters. So, there should be no issues with your package. All shipping companies must comply with federal law. Tampering with packages is a federal offense. So far, there have been no reports of kratom packages having shipping issues due to legalities.
If this is a huge worry for you, remember that you can buy kratom locally in smoke shops, vape shops, or specialty shops. If you have any shipping questions please do not hesitate to reach out to us. We can help answer any questions you may have. In addition, no kratom vendor will ship to areas where kratom has been banned.

OASIS KRATOM
Here at Oasis Kratom, we take great pride in offering high-quality kratom at exceptional prices. We are registered with the American Kratom Association, which means you have the assurance that you are buying from a trusted source. We comply with all of their guidelines, making sure that you are getting products that comply with industry standards.
All products are ethically harvested and we test according to GMP regulations. Each lot is tested 9+ times for salmonella, E. coli, staph, yeast, mold, and to confirm its 100% all-natural Mitragyna Speciosa. Visit our Lab Test page to learn more about our quality assurance measures or to request a copy of our most recent lab test results.
Take some time to explore our website and let us know if you have any questions. We offer a variety of kratom powders and capsules. We hope this blog has answered the question, "Is kratom legal in Maryland?"
---