Kratom-K has been in business since 2011, making it one of the oldest kratom vendors in the industry. They try to differentiate themselves through their passion for the mitragyna speciosa plant. 
Their about us section tells the story of how the founders have spent 10 years visiting Borneo and Indonesia to learn how kratom is grown and harvested, as well as the role the plant has played in native cultures. This company has taken that knowledge and used it as the foundation for their business.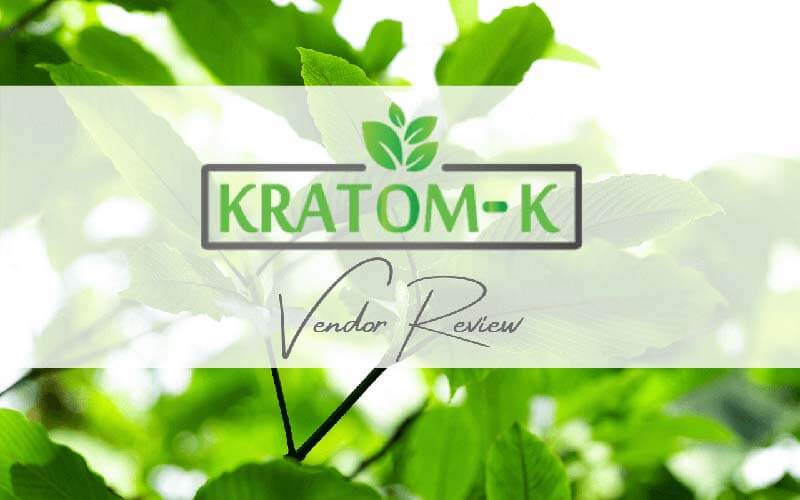 This brand's product is sourced from native farmers throughout Southeast Asia. They claim to have a proprietary hand-harvesting process that ensures only the purest product. This company has corporate offices in Northern Ireland and Portugal.
Kratom-K's website looks pretty professional, although the font choice on their graphics gives a bit of a dated feel to it. The site navigation is set up pretty well and the user experience has no glaring issues.
Accreditation by the American Kratom Association
Kratom-K is not accredited by the American Kratom Association. For those who don't know, the AKA is the premier non-profit advocacy organization within the kratom community. 
In addition to fighting for the passage of the Kratom Consumer Protection Act at both the state and federal level, they also have a voluntary program for regulating kratom vendors. It is called the good manufacturing process standards program. Only about 25 kratom vendors in the world have met the strict requirements for approval. We are proud to say Oasis Kratom is one of them.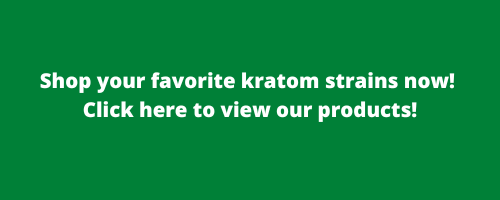 Agreeing to have each batch of products tested for heavy metals, contaminants, and alkaloid content by an independent third party is the most important part of the membership audit. The goal of the AKA is to make sure all of the kratom supply available is 100 percent safe and pure.
When a company is not accredited by the AKA, it can mean they are unwilling to commit to strict testing standards. This sends a red flag. Kratom-K does not mention anything about their supply being tested by an independent third party. It is strange that a company has been around for so long and seems to be so passionate about kratom but is not involved with the American Kratom Association.
Product Range
Kratom-K sells both powders and capsules. They are unique in that they also sell select products from a couple of other kratom brands. This shows a commitment to finding creative ways to diversify its product line. They don't sell an in-house extract powder, for example, so they partner with another brand that sells it.
Their shop is categorized nicely. The categories you can shop by are powders, capsules, vein color, strain name, branded, and liquid extract. The Branded category is where you can find the products, they feature from the brands they partner with. At first glance of their other categories, it is clear they have more options than the average vendor. A good product range indicates a well-run supply chain.
Here are the strains they have available in capsule form:
Red strains

: Maeng Da, Maeng Da Supreme, Bali, Bali Supreme, Indo Supreme, Sumatra, Vietnam, Thai, Malay, Indonesian

Green strains

: Maeng Da Supreme, Bali Supreme, Indo Supreme, Malay, Bali, Horned Leaf, Borneo, Vietnam, Thai, Hulu Kapuas, Sumatra, Indonesian

White strains

: Maeng Da Supreme, Bali Supreme, Borneo, Maeng Da, Indo Supreme, Hulu Kapuas, Sumatra, Malay, Horned Leaf, Vietnam, Thai, Bali, Indonesian
Below are the strains you can buy in powder form:
Red strains

: Bali Supreme, Maeng Da, Indo Supreme, Bali, Vietnam, Maeng Da, Thai, Indonesian, Borneo, Sumatra

Green strains

: Maeng Da Supreme, Malay, Maeng Da, Bali Supreme, Indo Supreme, Bali, Sumatra, Thai, Horned Leaf, Indonesian, Vietnam

White strains

: Indonesian, Malay, Sumatra, Thai, Indo Supreme, Vietnam, Horned Leaf, Bali Supreme, Bali, Borneo, Maeng Da, Maeng Da Supreme
Kratom-K has an above-average selection of both capsules and powders. The only downside is they have no yellow or gold strains available.
As mentioned earlier, this brand sells select items from earlier brands. There are Asia capsules from American Kratom. From Kratom Therapy comes Premium Bali, Superior Maeng Da, and Superior Malaysian powder. Finally, powdered extract comes from Lucky Kratom, and extract capsules come from Zen Kratom.
Want to try the Best Red Bali Kratom Powder In the Market? Oasis Kratom got you covered. Try Authentic, potent and 100% Pure Kratom Products in 2023

$

15.00 –

$

325.00 Select options

Green Malay Kratom comes from the forests that are found within Malaysia's mountainous countryside. Lab Tested - Money Back Guarantee!

$

15.00 –

$

325.00 Select options

White Maeng Da Kratom high concentration of alkaloids and is developed through grafting. Lab Tested - Money Back Guarantee!

$

15.00 –

$

325.00 Select options
Pricing
Kratom-K sells its in-house powders in 56g, 114g, 228g, and 456g increments. Horned leaf Maeng Da kratom is available at 28g, but it is $21.95 compared to $27.95 for 56g. It makes no sense to buy 28g when you can double your order for six dollars more.
The regular strains range in price from $27.95 to $195.95. The price for supreme strains ranges from $32.95 to $241.95.
Capsules are 1g each and sold in the same increments as the powders. Regular strains cost $21.95 to $147.95. Supreme strains cost $27.95 to $195.95.
The strains from Kratom Therapy are sold in 28g bags and cost either $17.95 or $14.35. The powder extract from Lucky Kratom has no price listed, and the extract capsule from Zen Kratom is $9.95 per capsule.
Overall, Kratom-K has average prices for the industry, but much higher than our prices at Oasis Kratom. Our per-ounce price comes out to be around $7.50, while this brand's per-ounce price is around $14.
Also, the fact that they don't sell by kilogram could mean they have warehouse limitations or problems with their supplier.
User Opinions and Customer Service
Kratom-K has 211 total reviews on Trust Pilot. 85 percent are excellent, 7 percent are great, 2 percent average, 2 percent poor, and 3 percent bad. That is good for a 4.6 overall score. Most of their bad reviews seem to complain of spotty to non-existent customer service. The conversation on Reddit regarding this brand seems to be slightly negative. There are a few satisfied customers, but a lot of the posts complain about shipping issues.
Refund Policy
This company's refund policy is not that great for the consumer. You can return any unopened product within 30 days and get a full refund. They don't do exchanges, though. So that means if you opened a strain and were unsatisfied, there is nothing they are willing to do for you. They claim refunds usually take a week to hit the customer's account.
Shipping
All products are shipped from the USA, even though this company doesn't have a corporate office here. This company offers free shipping on all orders. Every order is shipped within 24 hours of the initial purchase.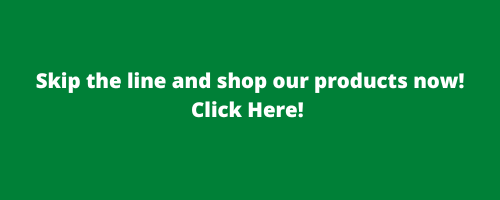 Conclusion
Kratom-K has been in business for almost a decade, and its wide selection makes them a decent choice. Their prices are a bit high, though. Especially for a company that is not accredited by the American Kratom Association. They also do not indicate testing their supply.
At Oasis Kratom, we are accredited by the AKA and charge almost half of what this brand charges. We also have some yellow and gold strains available, which this brand doesn't have. Check out our shop to see which strains we offer.


---