If you have asked the question, "Is kratom legal in Delaware?" Then you will be delighted to know that you can freely buy and sell kratom in Delaware. It is interesting to know that Delaware happens to be the second smallest state in the nation. It only has three counties and has a total population of 967,000. However, do not let the size fool you, Delaware supports kratom and avid users can find it in a number of areas around this state. 
Let's take a closer look at the legalities surrounding kratom in Delaware.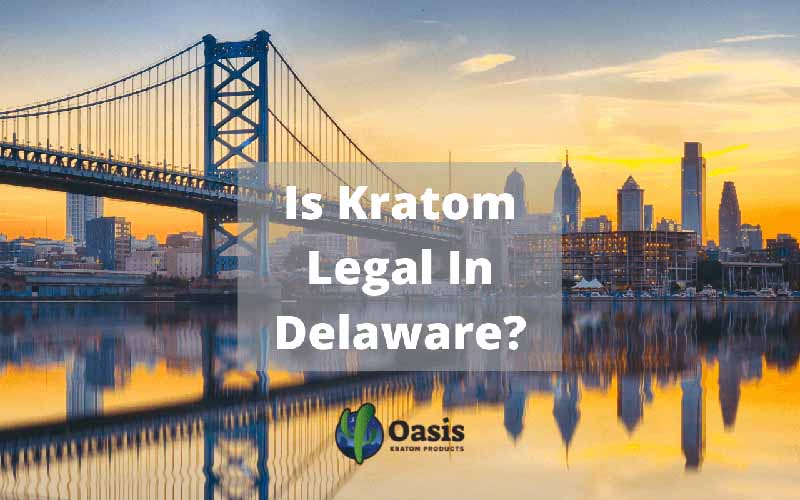 IS KRATOM LEGAL IN DELAWARE?
Delaware may be small but it manages to attract about 8.5 million tourists each year. Many of these individuals are interested in purchasing Mitragyna Speciosa while in the state and can do so without any issues. Residents and visitors can freely buy kratom locally and online. This rings true no matter where you are in the state including major cities such as Wilmington, Dover, Newark, Lewes, and New Castle.
KRATOM LEGISLATION IN DELAWARE
Delaware has fewer than a million people and only houses 10 cities. This state doesn't even have any major sports teams, which will give you an insight into how small the state is. Delaware is called the First State, as it was one of the original 13 colonies to ratify the United States Constitution.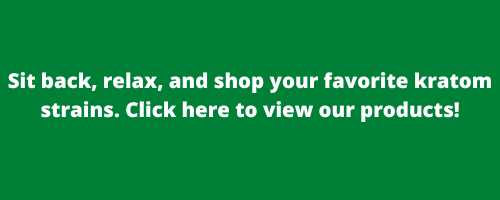 The state is governed based on its motto, "Liberty and Independence". Meaning the government has left it up to individuals to choose how they want to use kratom. There was one occasion when legislation had proposed to regulate kratom within the state, but it was scrapped before it made it to a serious vote. 
As of the writing of this blog, you can fully enjoy kratom across this state. There is no pending legislation or any anticipation that Delaware will ban its use in the future. Delaware's legislative branch has passed no laws regarding kratom, so the executive branches of the state, three counties, and various municipalities have not taken any steps in regulating or banning kratom. 
IS KRATOM POPULAR IN DELAWARE?
Yes, kratom is popular in this small state. However, because it is small you will not find a lot of places that sell it, so avid users tend to purchase their kratom online. You no longer have to worry about, is kratom legal in Delaware, because it is. Chances are you will meet some locals when visiting this state who actively use kratom. 
BUYING AND SHIPPING KRATOM IN DELAWARE
You have no worries when it comes to shipping kratom to an area in Delaware. It does not matter what states it travels through to get to you, the destination is what matters. All carrier services have to uphold federal law, and there is no legislation banning kratom at a federal level. This is left to each state to decide how they want to handle it. So, there should be no recourse when shipping kratom to your home in Delaware. 
KRATOM ADVOCACY
The American Kratom Association, also known as the AKA, is the key advocate for kratom. This group has helped many states reverse legislations that would ban kratom. They have also helped put in place the Kratom Consumer Protection Act (KCPA), which will regulate the kratom industry.
While there are no issues regarding kratom currently in the state of Delaware, The AKA is still trying to get the state on board with adopting the KCPA. They would like to see every state have this Act in place, as it will help keep the kratom industry safe for consumers. Plus, it will set guidelines for vendors to follow. 
The Kratom Consumer Protection Act addresses the following areas:
Manufacture, distribution, sale, and possession of kratom    

Manufacture, distribution, and sale of contaminated or adulterated

kratom

Any age limits 

Fines and penalties   

Testing kratom  

Labeling kratom products
Visit the American Kratom Association website to learn more about their activities and current advocate projects.
IS KRATOM'S LEGAL STATUS IN JEOPARDY?
No, kratom is not in jeopardy in Delaware. It is viewed as an individual choice, and the lawmakers in this state typically do not step in when it comes to independence. The only thing that could come to play in Delaware is the Kratom Consumer Protection Act, which would be a good thing for both users and vendors. 

WILL DELAWARE BAN KRATOM?
There has never been any talk of banning kratom in Delaware. As of right now, kratom is safe and lawmakers do not intend to take action on changing or regulating the kratom industry in their state. Even with kratom receiving bad press in other areas of the nation, Delaware does not seem shaken. They are comfortable with their choice to let residents
of Delaware make their own choice when it comes to purchasing and using kratom. 
Finding high-quality Gold Maeng Da Kratom Is Not Easy. Check out Oasis Kratom's pure and organic products that are third-party lap tested.

$

15.00 –

$

325.00 Select options

Looking to buy 100% pure gold bali kratom online at affordable prices? oasis kratom offers aka and gmp verified products starting at $15. shop now!

$

15.00 –

$

325.00 Select options

Green Malay Kratom comes from the forests that are found within Malaysia's mountainous countryside. Lab Tested - Money Back Guarantee!

$

15.00 –

$

325.00 Select options
Where Can You Buy Kratom in Delaware?
Delaware is small, but there are a few local places that offer kratom for sale. If you are in the area you can check them out.
Smoke Land Outlet
Smoke Land Outlet offers a variety of products including tobacco-based products, vape juices, and kratom. The service is friendly and the prices are good.  
Location: 1147 Christiana Rd, Newark, DE 19713

Phone: (302) 861-6622   

Hours: Monday – Sunday 11 to 6
Concord Smoke Land
Clean and inviting atmosphere, coupled with friendly staff and amazing prices. They have a nice selection of kratom. You will find a variety of smoke-type products here as well. 
Location: 2907 Concord Pike, Wilmington, DE 19803

Phone: (302) 274-2728

Hours: Monday – Sunday 10 to 10
Country Pride Cigarette and Tobacco Outlet
Customers rave about the friendly service and good prices. You can get a variety of smoke-related products here, including vape juice, CBD, and kratom. 
Location: 1401 N Dupont Hwy, New Castle, DE 19720 

Phone: (302) 325-4270     

Hours: Monday – Saturday 8:30 to 700, Sunday 8:30 to 6:00
Oddz & Endz – Smoke Shop
Well organized and very clean. They offer a variety of kratom brands and strains. Pricing is great and there are sample packs for those wanting to try kratom for the first time. 
Location: 38660 Sussex Hwy Unit 7, Delmar, DE 19940 

Phone: (302) 907-0550  

Hours: Sunday – Thursday 11 to 7, Friday and Saturday 10 to 9 

BUYING KRATOM ONLINE 
Now that we have answered your question about, "Is kratom legal in Delaware," it's time to decide on a vendor to buy your kratom from. Since Delaware is a small state, a lot of users turn to online vendors. However, there are some things that you want to know before placing your first order. Here are some tips we have created to help you find a trusted vendor. 
Make sure that they are a part of the American Kratom Association.

There are no regulatory forces in this industry, but the AKA only works with vendors that are trusted and offer quality products. 

Read reviews from other customers. This will allow you to see what the products were like, as well as the type of interaction they had with the company's customer service department. 

Check out the lab testing to make sure that you are getting products that are 100% Mitragyna Speciosa. 

Go ahead and email the company a few questions and see if they respond to you promptly. This will let you know if the company is legit and willing to take care of your questions and concerns. 

Ask to see the current lab testing to make sure that the lot that they are currently selling does not contain any type of contaminants. If the company does not conduct these types of tests then you do not want to buy from them. 
OASIS KRATOM
Oasis Kratom is a trusted vendor that is registered with the American Kratom Association. We are one of 25 vendors who are registered with them. We care about our customers and want to ensure that all of the industry standards are met. 
So, when you buy from us, you are buying from an AKA approved kratom vendor. Making us one of the most reliable sources in the industry. All of our products are produced with the highest quality Mitragyna Speciosa. They arrive at your doorstep at their optimal freshness. 
All products are ethically harvested and we test according to GMP regulations. Each lot is tested 9+ times for salmonella, E. coli, staph, yeast, mold, and to confirm its 100% all-natural Mitragyna Speciosa. Visit our Lab Test page to learn more about our quality assurance measures or to request a copy of our most recent lab test results.
When shopping our large selection of powders and capsules, do not hesitate to let us know if you have any questions. We take pride in offering you high-quality products coupled with exceptional customer support. Our product line includes red, green, white, and the rarer to find yellow vein kratom. We have popular strains including Maeng Da, Borneo, Thai, Dragon, Sumatra, Malay, and much more. 
Now that we have answered the question of, "Is kratom legal in Delaware?" Check out our Kratom Legality section where you will find answers to your questions about various laws in other states. 


---