Maine is one of the original 13 colonies, but it does not shy away from embracing new and innovative thoughts. You may be wondering is kratom legal in Maine, and you are in luck because it is. However, this has not come without legal issues. So, let's take a closer look at the kratom legalities in Maine.
Is Kratom Legal In Maine?
If you are looking to purchase kratom in Maine, then you can go down to your local smoke shop and find it. At this time, kratom is legal to buy, sell, and possess in Maine. This means that you will be able to buy it locally or online.
Some states legalize kratom, but there are specific areas within the state that have banned its use. Such as Sarasota, Florida. You can buy and use kratom anywhere in the state of Florida but Sarasota County.
This is not something you will have to worry about when visiting Maine. Kratom is legal throughout the state including major cities such as Portland, Augusta, Bangor, Bar Harbor, and Lewiston.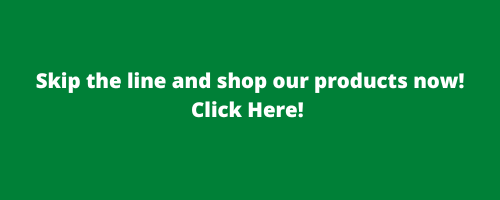 Kratom Legislation In Maine
As a whole, the Drug Enforcement Administration tried to place a ban on kratom throughout the nation, but this was overturned. Since then, there have been no attempts from a governmental regulation to ban kratom at a federal level. Allowing all the states throughout the country to make their own sections on how to handle kratom.
There were attempts to place a ban on kratom in Maine back in 2017. A bill was introduced that intended on banning Mitragynine, which is the most prevalent alkaloid in kratom. The Maine Senate amended the bill, and Mitragynine was left out.
There were several substances that this bill intended to target and place on the Schedule W controlled substance list. This list includes opium, morphine, heroin, methadone, amphetamine, and several other drugs.
The talk of adding Mitragynine to the list greatly concerned kratom enthusiasts throughout Maine. The American Kratom Association and the Botanical Education Alliance actively urged kratom supporters to help fund a lobbying movement. This was to voice their opinions on kratom and provide positive feedback for the herb.
The supporters were able to affect members of the state, and the bill was amended. At this time, Maine is heavily considering the Kratom Consumer Protection Act to help regulate it throughout the state.
Classification of Kratom In Maine
Now that you know the answer to, "Is kratom legal in Main?" You may be wondering if it is classified. At this time, kratom is legal and unclassified. This means that it is not recognized as a controlled substance and you can go to your local shops and source it. There are no rumors of this herb becoming ban or scheduled in the future, so it looks like a good area for kratom users to visit and live.
Shop the finest and most premium Red Maeng Da kratom powder, order today, and experience a natural energy boost. Your path to wellness begins now!

$15.00 – $325.00

Select options
Who Is The American Kratom Association?
The American Kratom Association, also known as the AKA, is the main support system for kratom within the United States. They keep current on laws and step in when there is talk of a ban. The AKA has been able to reverse banning actions with the help of local supporters.
Also, they have been known for setting up regulations for the industry, including GMP regulations and the Kratom Consumer Protection Act. Both help streamline the industry and make it a safer place for consumers. This will ensure that the products that are being offered on the market are unadulterated.
They hope to get every state on board with the KCPA so that the kratom industry is a safer place for consumers. This Act will help appease lawmakers, as well as ensure all vendors and manufacturers are following safe practice protocols.
The AKA is a consumer group, so they are not for corporate gain. They actively monitor federal, state, city, and municipal legislation. To learn more about the AKA and its active efforts, check out the American Kratom Association website.
WHAT IS THE KRATOM CONSUMER PROTECTION ACT?
The Kratom Consumer Protection Act, also known as KCPA, was created by the American Kratom Association (AKA) along with the Botanical Education Alliance (BEA). This act will help place regulations for the kratom industry. It will address the following concerns:
Manufacture, distribution, sale, and possession of kratom
Manufacture, distribution, and sale of contaminated or adulterated kratom
Any age limits
Fines and penalties
Testing kratom
Labeling kratom products

Is Kratom Popular In Maine?
Kratom is not only legal in Maine it is also popular. Many individuals seek the wellbeing that kratom provides. This is why there are a lot of shops that offer a variety of strains. So, if you are planning a trip to Maine anytime soon you will not have to worry about sourcing your kratom. Of course, you could always buy it online and take it along with you. The only issue is, if you are traveling through states that have ban kratom, then you could get into legal issues if you are caught with it on you. Just be aware of kratom legality, and make sure you offer support when it is needed.
Check out this blog about, "is kratom legal in New York?"
Buying And Shipping Kratom In Maine
On the contrary to what many individuals think, buying kratom online and having it shipped to your home is one of the best ways to source kratom. Not only are you getting a better price, but the quality of the kratom tends to be better as well. Plus, online vendors tend to specialize in kratom, which means they will offer a larger variety of strains and vein colors.
For shipping, no vendor will allow you to buy and ship kratom to an area where it is banned. Just keep in mind, it does not matter the route that your kratom travels while being shipped. It is the final destination. So, as long as your kratom is being shipped to an address in Maine then it should arrive without any issues.
In addition, you could source your kratom from local shops, which includes smoke shops, vape shops, and specialty shops.
Finding high-quality Gold Maeng Da Kratom Is Not Easy. Check out Oasis Kratom's pure and organic products that are third-party lap tested.

$

15.00 –

$

325.00 Select options

Green Malay Kratom comes from the forests that are found within Malaysia's mountainous countryside. Lab Tested - Money Back Guarantee!

$

15.00 –

$

325.00 Select options

Looking to buy 100% pure gold bali kratom online at affordable prices? oasis kratom offers aka and gmp verified products starting at $15. shop now!

$

15.00 –

$

325.00 Select options
Is The Legal Status Of Kratom In Jeopardy?
Kratom is not regulated by federal law, so each state is left to decide how they want to handle kratom. At this time, there is no talk of regulating kratom on a federal level and a majority of the states allow the use of kratom. The best thing you can do as a kratom user is to keep current on the laws and offer your support when it is needed. Believe it or not, kratom user support has helped overturn a lot of laws when it comes to kratom.
Will Maine Ban Kratom?
There are no talks of kratom being ban in Maine. The laws can always change and that is why we continuously ask our readers to keep current on the laws in their state. However, the good news is that Maine is looking to adopt the Kratom Consumer Protection Act, which will help regulate the industry.
Where Can You Buy Kratom in Maine?
Now that you know the answer to, "is kratom legal in Maine?" You may be wondering where you can purchase it locally. Here are some local shops that you can check out.
Maine Daze Smoke Shop
This smoke shop has a wide variety of products for you to choose from. Their products range from tobacco to kratom. The staff is friendly and helpful.
Location:259 St John St, Portland, ME 04102
Phone: (207) 956-3296
Hours: Monday to Sunday 10-8
Herbal Tea & Tobacco
Noted for their customer service, you are sure to find some unique products at Herbal Tea & Tobacco. They offer a large line of tobacco products, glassware, vape supplies, and kratom.
Location: 44 Main St, Bangor, ME 04401
Phone: (207) 942-2201
Hours: Monday to Sunday 10-8
Lucky Juju
Known for their low prices and friendly staff. They have CBD oil, tobacco, and kratom. If you have a question Lucky Juju has you covered.
Location: 28 Market St, Portland, ME 04101
Phone: (207) 756-8500
Hours: Monday to Sunday 9-10
After Hours Head shop
A locally owned family business dedicated to providing the best customer service while serving all your headshop needs
Location: 25 Lisbon St, Lewiston, ME 04240
Phone: (207) 795-7600
Hours: Monday to Sunday 9-9
Buying Kratom Online
By now you fully understand the answer to our main question, "Is kratom legal in Maine?" However, a lot of people are wondering about purchasing kratom online. Kratom is a good product to buy online because local shops do not specialize in this herb. Online vendors tend to have higher quality kratom and it also comes at a better price.
There are some things you need to keep in mind when shopping for a trusted kratom vendor. Here are some things to consider.
Be sure that you choose a vendor who is an active part of the American Kratom Association. Since there are no official regulatory forces in this industry, the AKA will be the ones who can verify which vendors offer high-quality products.
Take the time to read reviews of the company. This will give you an inside look at the interaction that customers have had and help you see if they are a good fit for your needs.
Look at the lab testing to ensure they are offering products that are 100% all-natural Mitragyna Speciosa.
It's a good idea to send the company an email with a few questions. See how long it takes for them to get back to you. If they take a long time and do not directly answer your questions, then the company is probably not a good fit for you.
Ask to see the current lab testing to make sure that the lot that they are currently selling does not contain any type of contaminants. If the company does not conduct these types of tests then you do not want to buy from them.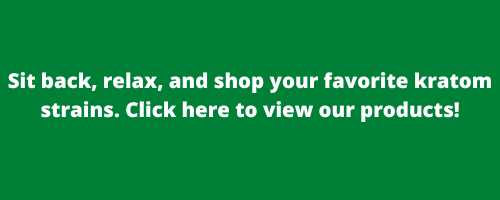 Oasis Kratom
As a member of the American Kratom Association, we offer high-quality kratom that meets all of their guidelines. We ensure that you are getting a strain that you will love at a fraction of the cost. Best of all, you can order from your home and have it delivered to your doorstep.
All products are ethically harvested and we test according to GMP regulations. Each lot is tested 9+ times for salmonella, E. coli, staph, yeast, mold, and to confirm its 100% all-natural Mitragyna Speciosa. Visit our Lab Test page to learn more about our quality assurance measures or to request a copy of our most recent lab test results.
Check out our kratom powder and capsules. Let us know if you have any questions, as we would be more than happy to help you. Also, check out our blog to find more answers to your questions about kratom.


---