The Kratom Syndicate was founded in 2016. It started as a small group of kratom enthusiasts who were looking to acquire a reliable, quality supply for themselves and a few friends. Since the founders are users themselves, they have a passion for quality and safety that most owners don't have.
The founders took 2017 to begin and complete their GMP standards. They also completed a bunch of company SOPs. This prepared them to fully launch to the public in 2018. They are based in Oregon and registered with the Oregon department of agriculture. Their facility is FDA registered and has a 400 sq ft certified ISO 7 cleanroom.
The kratom syndicate is highly involved in building a positive perception of the kratom industry. If there is an industry trade show or some other event, they will be there. Their website is very professional-looking, and what stands out most is the page that outlines their facilities and the company's SOPs. That is a level of transparency you don't see from many companies.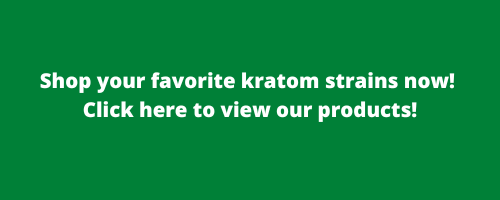 Accreditation by the American Kratom Association
The Kratom Syndicate is one of only 25 vendors across the world that are accredited by the American Kratom Association. The AKA has a program called the good manufacturing process standards. 
This type of program is common amongst regulatory bodies in any given industry. Their purpose is to ensure all manufacturers of a given product adhere to a certain level of standards when it comes to quality and safety.
While kratom is technically legal at the federal level, there is also no law on the books that regulate the industry. The FDA does not officially approve of it as safe for human consumption, so it cannot legally be marketed or sold as an herbal supplement. This means the FDA does not regulate the quality or safety of any of the kratom coming into the country.
The American Kratom Association's primary mission is to get the Kratom Consumer Protection Act passed at the federal level. This would regulate all of the supply in the country and eliminate vendors from the market who are currently causing harm to the industry.
The AKA created its good manufacturing process standards program to serve as a voluntary regulatory system for the kratom industry. The rigorous audit was designed as if it were going to be administered by a government body. It covers 8 pages and requires third-party lab testing, as well as SOPs for all other aspects of the business. This company gives an extensive breakdown of their SOPs on their website, which is pretty unique. It tells the visitor how serious they are about quality control.
Product Range
The Kratom Syndicate has various powders, capsules, and extracts for sale. They also sell CBD, kava, and other herbal extracts. Their bread and butter is their kratom range, though.
They sell pure strains as well as their signature blends. Their selection is decent, but they don't have any gold or yellow strains available. This is not unusual, though, as some brands have trouble procuring these rare strains.
For powders, this brand offers the following:
Red strains

: Panther, Bali, Kapuas, Maeng Da, MitraX, Queen, Sulawesi, Super Indo

Green strains

: Bali, Jong Kong, Kapuas, Maeng Da, Malay, Sulawesi, Super Indo, Super Maeng Da

White strains

: Elephant, Horned, Jong Kong, Kapuas, Maeng Da, Sulawesi
This company also sells various blends. Their TKS signature series are in-house blends created by themselves. They have a signature blend of red, green, and white varieties. They also have a blend that combines red and green Maeng Da varieties.
They also have an ultra-enhanced blend that is a blend of three different strains and includes 10 percent extract.
Finally, you can purchase stem and vein blends in red, green, and white varieties.
Buy premium green maeng da kratom products starting at just $15 in the usa. oasis green maeng da products have 100% all natural mitragyna speciosa.

$

15.00 –

$

325.00 Select options

Maeng Da is a Thai nickname translating into "pimp grade". It comes fresh from the plantations of Indonesia.Lab Tested - Money Back Guarantee!

$

15.00 –

$

325.00 Select options

Get best red borneo kratom products 2023 in usa at oasis kratom. buy high-quality strains that are fresh and potent at $15

$

15.00 –

$

325.00 Select options
Below are the strains they offer in capsules:
The Kratom Syndicate has a lot of extract options. They have 4 percent and 10 percent strength powdered extract. They also have both solid resin and resin powder available. Finally, several of their powder and capsule blends are enhanced with the extract.
Their non-kratom offerings are CBD oil, CBD Isolate, African Peach Tincture, and Turmeric Extract, and Kava.
Price
The Kratom Syndicate currently has a sale going on for many of its products. The original price range for "normal" strength powders was $32 for 125 grams to $81 for 500 grams. The sale price ranges from $30 to $79.
The normal range for enhanced powders, such as Red Queen, is between $40 and $114. The sale price range is $36 to $110.
Capsules come in one size. You get 200 capsules filled with 500 mg each. The original price is $45 per bottle and the sale price is $39 per bottle.
The 4 percent extract is original $25 for 12.5 grams and is currently on sale for $18. The 4 percent kilo costs $1,600 and is not on sale.
The 3-strain extract powder blend price range is between $55 for 125g and $183 for 500g. The 10 percent extract is $26.99 for a 5-gram bag. These have a discount based on the amount you buy. You get them for $22.99 each if you buy 5 and $19.99 if you buy 20.
The 3.5-gram jar of solid resin originally costs $25 and is on sale for $19.99. A 5-gram jar of powder extract originally costs $36.99 and is down to $19.99. If you buy 5 you can get them for $18.99 each.
User Opinions and Customer Service
The Kratom Syndicate has a good amount of in-house reviews on all of its products. Most of the reviews are good. The worst reviews were on the resin extract. This company also has a bunch of solid reviews on Facebook. A lot of them mention they had great customer service.
The conversation on Reddit about this brand is mostly good, although several people do mention that the price is pretty steep. Their half-kilo price is the same as our kilo price, for example. The Kratom Syndicate has one of the better reputations in the industry.
The Kratom Syndicate Coupon Codes
This company currently has a 5 percent off your total purchase coupon active. They also have in-house sales on various products.
Refund Policy
The Kratom Syndicate goes into much more detail about its return process than most companies. It is another sign of their commitment to transparency. They describe the various security measures of their facility. 
They also explain how the unique code given to each product allows them to go back and look at footage of the batch going through each stage of the manufacturing and packaging processes. This is what they do for quality control returns.
For non-quality control returns, a refund can be gotten as long as you have more than 75 percent of the net weight of the product left.
Shipping
This company does not guarantee same-day shipping. Orders are usually processed two days after being received. The shipping provider is the USPS. Packages are shipped discreetly. The Kratom Syndicate offers free shipping on orders over $50.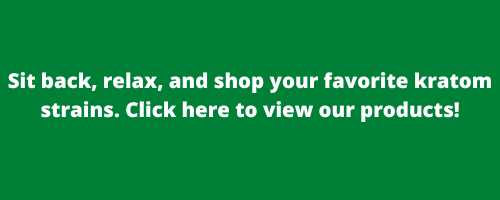 Conclusion
The Kratom Syndicate is one of the more well-respected vendors within the kratom industry. Their commitment to transparency shows they care about playing a part in shaping the perception of the industry.
While this brand has great standards, Oasis Kratom meets them all. The best part is our kilo price is the same as their half-kilo price. Check out our shop to see for yourself.


---