New York is the third-largest state by population. Thousands of people curious about kratom live throughout the state. If you are one of them, you are probably wondering is kratom legal in NY? The answer is yes, kratom is currently legal in NY. However, there is no law on the books that safely regulate the kratom industry. Let's take a closer look at the kratom legality in New York.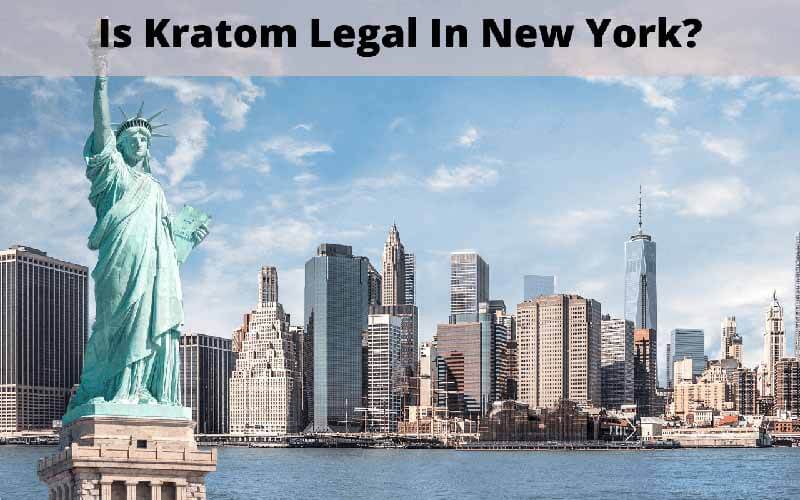 Is Kratom Legal In New York?
Yes, kratom is completely legal in New York. Since kratom is not regulated at a federal level each state has to decide how they want to handle kratom. Kratom is closely related to the coffee plant and comes from Southeast Asia. However, it has become increasingly popular in the last decade across the United States.
Some states, like New York, allow their citizens to make their own choice when it comes to kratom. Others have outright ban kraotm, and then there are a few states that allow the use of kratom but specific areas have banned its use.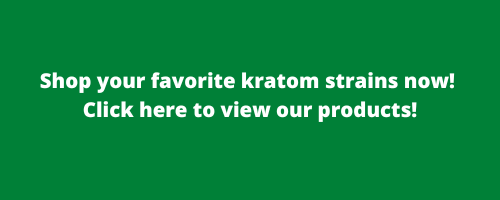 For example, Sarasota FL has banned the use of kratom but this herb is allowed everywhere else in the state. This can pose an issue for kratom users if they are not familiar with the laws. So, it is highly important you know where kratom is allowed and where it is not.
This is not the case for New York. You can freely use it all across the state including major cities such as Albany, New York City, Buffalo, Rochester, and Syracuse.
Kratom Legislation In New York
The first kratom bill was proposed in 2017. Before then, kratom was completely unregulated. It was technically classified as an herb, meaning the FDA did not regulate it.
Kratom opponents want to see kratom banned in NY because of its alleged negative effects. Kratom advocates want to see kratom become a regulated industry that protects users and keeps kratom out of the hands of minors. The latter is a bill called the Kratom Consumer Protection Act (KCPA).
The first bill proposed in 2017 to the state assembly aimed to make it illegal to sell kratom to a minor. The same bill was also introduced to the state Senate later that year. Both bills ended up dying in the committee.
Also, in 2017, bill A00231 aimed to ban kratom completely. It ended up dying in the committee as well. Petitions signed by kratom users and advocacy from the American Kratom Association made a huge impact.
In 2019, state senator Pamela Helming introduced a bill that was New York's version of the KCPA. This bill would make it legal to sell, use, and possess kratom for those over 18. It would make selling kratom to a minor a $500 fine. As of June 2020, the bill is still alive, but progressing slowly. The pandemic has thrown this bill and many other bills into limbo.
Classification Of Kratom In New York
At this time, kratom is not classified as a controlled substance. While it looks like New York intends to regulate the industry, there are always chances new bills could come into play. This is why avid users need to stay current on the kratom laws in their state. Offer support when it is needed, as your testimony could have a major impact in keeping kratom legal. States that have classified kratom place it next to dangerous drugs such as heroin.
Is Kratom Popular In New York?
Kratom is popular in New York. It is offered in a variety of stores across the state, including head shops, vape shops, smoke shops, and specialty shops. When kratom needed support, many patrons came forward to offer it. This is a huge indication that kratom is wanted in the state of New York.
Buying And Shipping Kratom In New York
A lot of people worry about buying kratom online and having it shipped to their home. However, even though there are areas that have banned the use of kratom, it is legal in the state of New York. It is the final destination that matters.
Even if your package travels through areas that have banned kratom use, it should make it to your home without any issues. All shipping companies must comply with laws and there are no laws against kratom in New York.
Online vendors will not ship to areas where kratom has been ban. So, do not hesitate to order your kratom online and have it shipped. It can save you a lot of money. Plus, online vendors tend to have a larger range of kratom strains.
American Kratom Association
The American Kratom Association, also known as the AKA, is the country's largest kratom advocacy group. It started in 2014 with the vision of protecting the rights of kratom users in all 50 states.
Their tool for making that happen is the Kratom Consumer Protection Act. The AKA has lobbyists across the country that are pushing for states to pass the KCPA. It has already passed in Georgia, Arizona, Utah, and Nevada. Several more states have the KCPA up for a vote in 2020. New York is one of them.
This group has also come up with GMP protocols, which are not mandated but a vital part of our everyday process. These regulations help make kratom a safer industry for consumers.
What Is The Kratom Consumer Protection Act?
Both the American Kratom Association (AKA) and the Botanical Education Alliance (BEA) are responsible for introducing the Kratom Consumer Protection Act. This act will address the following concerns:
Manufacture, distribution, sale, and possession of kratom
Manufacture, distribution, and sale of contaminated or adulterated kratom
Any age limits
Fines and penalties
Testing kratom
Labeling kratom products
The KCPA will help regulate the industry and make it a safer place for consumers. Currently, there is a bill in New York to adopt this act.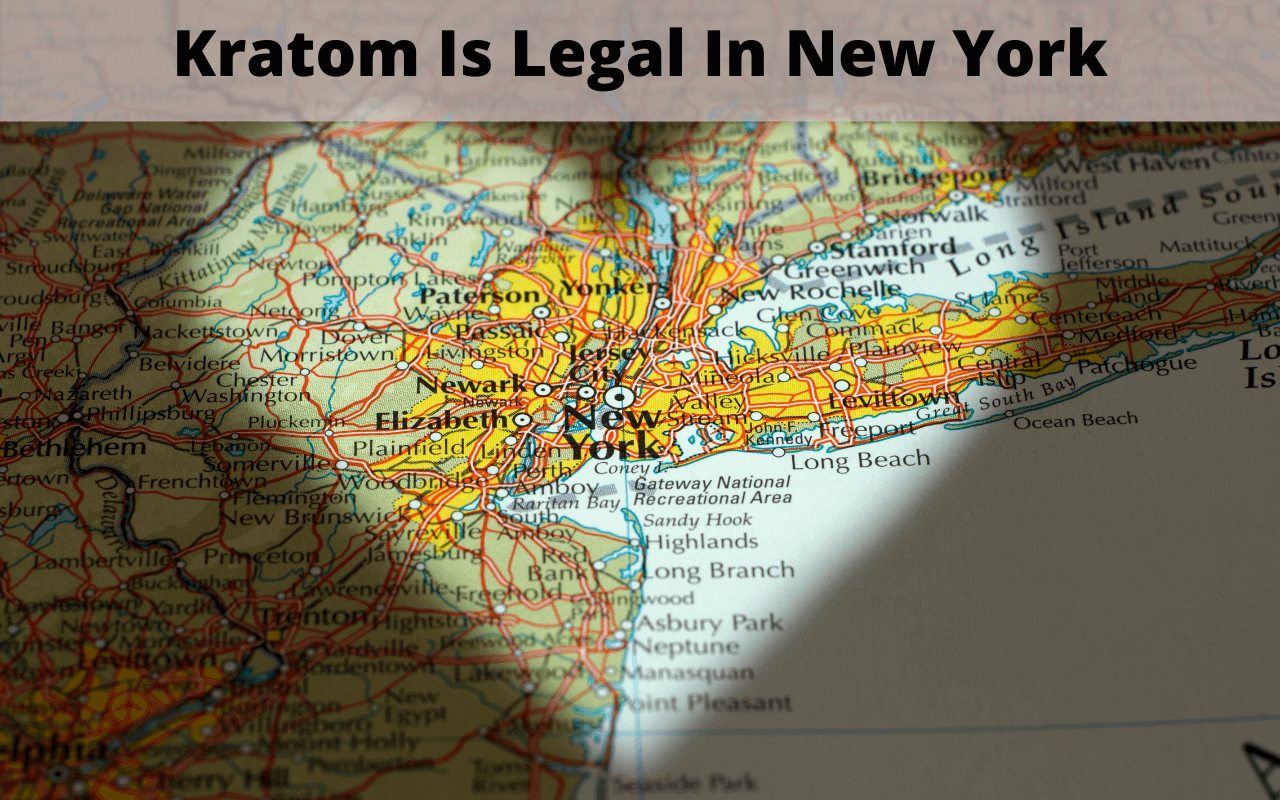 Is Kratoms Legal Status In Jeopardy?
Now that you know the answer to, "Is kratom legal in New York?" You may be curious to know if the legal status of kratom is in jeopardy. At this time, kratom is managed at a state level. There is no talk of banning kratom at a federal level. So, you will need to watch your state laws and offer support if needed. In New York, things are looking good because they are trying to regulate the industry rather than ban kratom.
Will New York Ban Kratom?
There is no indication that kratom will be ban in New York. Lawmakers are working to adopt the KCPA, which will help regulate the industry. If this act passes it will address all the issues that the kratom market currently has, such as age restrictions, contamination, and labeling. So, no, it does not look like New York will ban kratom but make it a more regulated industry.
Where Can You Buy Kratom in New York?
If you are in New York City, you can often find kratom sales at bodegas. In any other area of New York, you can find it at smoke shops, herbal shops, or gas stations. If you are looking to source your kratom from a local store, you can check out these locations.
Looking to buy 100% pure gold bali kratom online at affordable prices? oasis kratom offers aka and gmp verified products starting at $15. shop now!

$15.00 – $325.00

Select options
Jubilee Smoke & Vape Shop
This tobacco shop offers a wide variety of products including vape supplies, glassware, tobacco products, CBD, and kratom.
Location: 1211 Lexington Ave, New York, NY 10028
Phone: (917) 261-2629
Hours: Monday – Sunday 8 to 11
Red Devil Kratom in NYC
A dedicated kratom shop you are sure to find high-quality strains here. Offerings include Green Vein Maeng Da, Red Bali kratom, White Vein Maeng Da, Kratom extracts, and CBD oil.
Location: Not Listed
Phone: (718) 669-5267
Hours: 24-hour shop
East Village Smoke Shop
This shop is noted as having great prices and good vape juice. The staff is knowledgeable and friendly. You are sure to find what you are looking for at East Village Smoke Shop.
Location: 177 1st Avenue, New York, NY 10003
Phone: (212) 228-9005
Hours: Sunday to Thursday 7 to 2, Friday and Saturday 7 to 4
PUR VAPE AND SMOKE SHOP
They offer vape supplies, hookah, kratom, CBD, and much more. The staff is able and willing to answer any of your questions and help you out.
Location: 346 9th Ave, New York, NY 10001
Phone: (646) 760-9307
Hours: Monday – Sunday 8 to 7

Buying Kratom Online
Buying kratom online can be easy as long as you find a trusted source to buy from. There are loads of vendors who offer kratom, but not all of them will offer quality products. Here are some tips to help you find a trusted vendor.
Make sure that the vendor that you choose is registered with the American Kratom Association.
Read reviews to help understand other customer's interactions with the company.
Make sure that lab testing is conducted on all products and that it is 100% Mitragyna Speciosa.
Send an email to the company and ask a few questions. This will help you see how long it takes for them to respond. If it takes an extended amount of time you may consider looking for another company.
Finding high-quality Gold Maeng Da Kratom Is Not Easy. Check out Oasis Kratom's pure and organic products that are third-party lap tested.

$15.00 – $325.00

Select options

Green Malay Kratom comes from the forests that are found within Malaysia's mountainous countryside. Lab Tested - Money Back Guarantee!

$15.00 – $325.00

Select options
Oasis Kratom
The safest way to buy kratom in NY is through an online vendor approved by the American Kratom Association. You don't know if the kratom you can buy near you is tested for impurities or alkaloid content.
At Oasis Kratom, we are an AKA-approved vendor who tests every batch for impurities. All products are ethically harvested and we test according to GMP regulations. Each lot is tested 9+ times for salmonella, E. coli, staph, yeast, mold, and to confirm its 100% all-natural Mitragyna Speciosa. Visit our Lab Tests page to learn more about our quality assurance measures or to request a copy of our most recent lab test results.
Check out our shop and let us know if you have any questions. We have a wide selection of kratom powder and capsules. We hope that this has answered your question about, " Is kratom legal in New York?"


---