If you are new to kratom you may have a lot of questions. While kratom may seem complex, once you understand the basics you will be able to choose a strain and vein color that can help provide the wellness support that you are seeking. In this kratom for beginners guide, we will explore all things kratom to help you get the best understanding of this herb and what it has to offer you!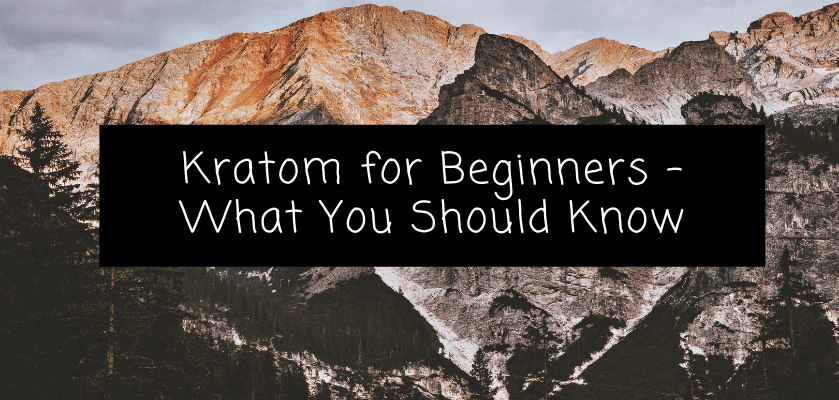 What Is Kratom?
Kratom comes from the Mitragyna Speciosa trees. These trees are native to Southeast Asia in countries such as Malaysia, Thailand, and Indonesia. It has been utilized for centuries in cultural practices and social settings. Recently, kratom has become very popular in the western world. However, this herb is not well received in all areas. 
Kratom has been banned in some states including Alabama, Arkansas, Indiana, Rhode Island, Vermont, and Wisconsin. Other states have allowed kratom but it is banned in specific areas of the state. This makes it increasingly hard for kratom users, as they have to continuously stay up to date on the laws of their state and area.
Kratom is offered in different vein colors, which include red, green, white, and yellow. We will talk about these colors in the next section and what each means. Kratom is typically named according to its vein color and where it originated from. However, this is not always the case, so just be aware that some strains may bear a name that differs. 
In addition to the vein color, users also have to know what strain they want to use. Strains can carry over all the vein colors or may just be available in one or two of the vein colors. It will all depend on what is available to your vendor.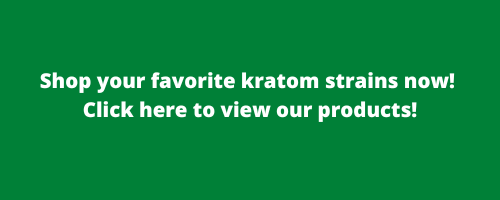 Kratom For Beginner's - Vein Colors
We mentioned vein colors briefly in the last section. Here we will go over each so you get a better understanding. This will help you decide which vein color is best suited for you! Believe it or not, all kratom vein colors will come from the same tree. The vein color depicts the maturity level of the leaf. 
Red Vein Kratom
Red vein kratom is the most mature form of kratom. Kratom farmers will know just the right time to harvest red vein kratom. This type of kratom contains a very robust alkaloid profile. It provides unique wellness support that is not seen in other forms of kratom. Red vein kratom tends to be a top choice for both beginners and avid users. If you are looking for subtle support you will want to try green or white vein kratom.  
White Vein Kratom
White vein kratom comes from leaves that are early in their life cycle. This type of kratom is the complete opposite of red vein kratom. It does provide balanced wellness support that is welcomed by all users. If you want to start slow, you may want to begin with white vein kratom. 
Green Vein Kratom
Green vein kratom falls right between white and red. So, if you are looking for the best of both worlds this may be your solution. The leaves will be harvested at the midpoint of their life cycle. Again, both avid users and beginners love green vein kratom. It will all come down to personal preference and what type of support you are seeking. 
Yellow Vein Kratom
Yellow vein kratom does not occur naturally. This type of kratom is created during a specialized drying process. So, the vein color may have once been red but will turn a yellowish hue while being dried. Yellow vein kratom is rarer than other forms. You may not find as many options when it comes to strain varieties. Also, it is harder for vendors to get, so this makes it a hot commodity in the kratom world. 
Kratom For Beginner's - Strains
There are hundreds of strains on the market. This can be very difficult to know where to start as a beginner. The most popular strains include Maeng Da, Borneo, Bali, Malay, Thai, Hulu, Horn, and much more. You will have to choose a strain based on your needs. 
It is highly important that you consult your physician before you try kratom. They will be able to guide you on vein colors and strains. Legally, no vendor is allowed to advise or make suggestions on kratom strains. So, please be sure to consult your doctor before making a purchase. 
Quality Assurance
Kratom is not regulated by the federal government. This is why you have to comply with all state laws. Because this industry is not highly regulated there is a lot of room for fakes and scams. This has caused issues and is a big reason why some areas have banned kratom. 
The American Kratom Association is a benchmark that you should use when seeking a kratom vendor. They have set up GMP regulations for vendors to comply with. The regulations will provide you with the highest quality kratom products on the market. Be sure to check that the vendor you are buying from is associated with the AKA. If they are, the vendor will comply with all GMP regulations that they have put in place. 
All vendors who are endorsed by the AKA will conduct lab testing on their products. This will prove the quality and purity of the kratom. Be sure to always look for a Certificate of Analysis. This testing will be conducted by a third-party lab that has been approved by the AKA. If you have questions regarding the analysis you can reach out to your vendor. 
We are proud members of the American Kratom Association. We offer top-of-the-line kratom powders, capsules, and extracts. Any time you have any questions about our products please do not hesitate to reach out to us. 
Buying Kratom Online or Locally
While you may be able to go to a local shop and buy kratom there are some advantages to buying online. Local shops will have overhead that they have to worry about. This will be rolled into the prices of their products. 
Online kratom vendors can offer better pricing on their products because they do not have this overhead to worry about. Also, online vendors tend to have higher-quality products. They tend to go the extra mile for their customers and get endorsed by the American Kratom Association. 
Online vendors also cycle through their stock more regularly, which means you will get fresh kratom. You have to watch buying kratom locally because it may have been in a shop for a long time before being purchased. 
Buying kratom online will also open up the possibility of more strains to choose from. Small shops may only carry a select few strains for you to choose from whereas online vendors will have a full stock for you to select from.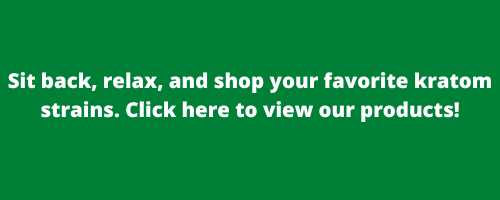 Oasis Kratom
This kratom for beginner's guide will help you get the most out of your kratom products. If you have questions, we are here to help you. We do ask that you talk with your doctor about kratom. Thanks for stopping by and check out our blog for the latest news in the kratom industry. 


---