If you are wondering, "Is kratom legal in Nebraska?" You are in luck because it is. Some states have chosen to ban the use of this ancient herb, but this is not the case for the residence of Nebraska. However, there are loads of legalities when it comes to kratom, so let's take a closer look at this herb.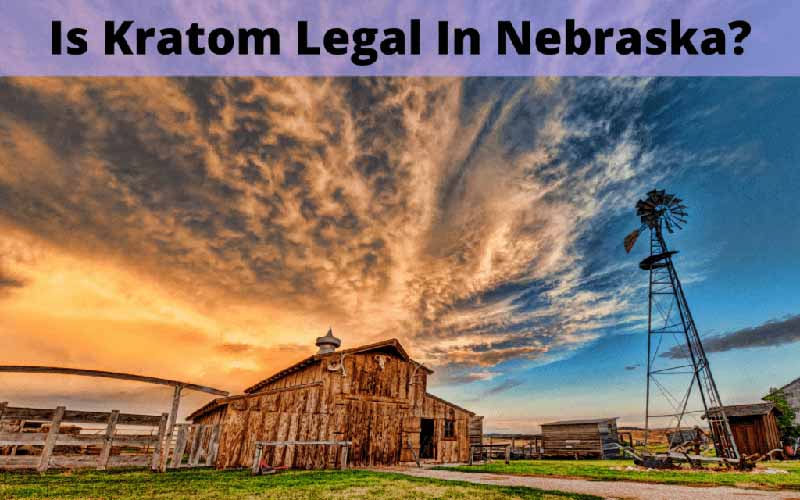 Is Kratom Legal In Nebraska?
Yes, it is legal to buy kratom in Nebraska, as well as sell and possess it. There are no issues anywhere in this state. There are a handful of states that have chosen to ban the use of kratom including Wisconsin, Arkansas, Alabama, Rhode Island, Indiana, and Vermont.
Other states have chosen to allow kratom but there are specific areas within the state where kratom is illegal. For example, you can possess kratom in Florida, but if you are caught with it in Sarasota County you will be facing criminal charges. So, it is very important that you understand the legalities surrounding kratom in your state.
In Nebraska, you can have kratom in any area that you like. This includes major cities such as Omaha, Lincoln, Grand Island, Kearney, and Norfolk.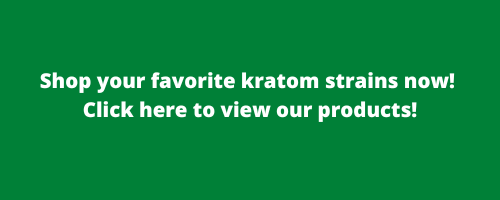 Legislations of Kratom In Nebraska
Kratom is legal in Nebraska and there has been little to no talk of banning this herb in this state. While it faces a lot of negativity in other areas of the United States, this is not the case for kratom in Nebraska.
The only legal issue that kratom has faced when it comes to legalities in Nebraska is the talk of the DEA banning this herb back in 2016. However, this would have been a nationwide ban not just in Nebraska. If the bill would have gone to congress and passed, it would have caused kratom to become part of the Schedule I list among other controlled substances.
Thankfully, there was an overwhelming amount of support for kratom. More than 140,000 people signed a petition to help overturn the DEA's attempt to schedule kratom. Once the DEA saw they did not stand a chance, they withdrew their attempt to schedule this herb.
Other than this nationwide talk of banning kratom, and there is no other pending legislation in Nebraska. It is widely used here and offered in many local stores.
Classification of Kratom In Nebraska
Now that you know the answer to the question, "Is kratom legal in Nebraska?" You may be wondering if it is classified in this state. Nebraska has shown no intention of regulating or classifying kratom. So, as a consumer, you can freely buy, sell, or possess kratom as you wish. While many other states across the country are fighting to ban its use, Nebraska has taken a back seat on the matter and allows it to be a choice among its citizens. However, the laws are always changing so you must watch the laws and offer support when it is needed. A new bill would have to come to life in order for kratom to be classified in Nebraska.
Is Kratom Popular In Nebraska?
Yes, kratom seems to be a hit among citizens of this state. There are plenty of local shops that offer this herb and loads of online orders of filled each day to be shipped to this state. Kratom offers overall balance and wellness support and it seems to have a market in Nebraska.
Buying And Shipping Kratom To Nebraska
While you can buy kratom locally, many people choose to purchase their kratom online. This allows them to get higher-quality kratom and also save some money. Online vendors do not have the overhead that local shops do. This allows them to offer better pricing. They also tend to concentrate on just kratom, which means you will get to have a larger variety of products.
A lot of individuals buy online but are also worried about having kratom shipped to their homes. While some states have banned the use of kratom, it is the final destination that matters when you are talking about shipping. So, it will not matter if your package travels through areas that have kratom bans. As long as your package is going to an address within Nebraska you will be alright. All shipping companies have to comply with the laws. Since there are no laws regarding kratom in Nebraska there should be no issues.
Looking to buy 100% pure gold bali kratom online at affordable prices? oasis kratom offers aka and gmp verified products starting at $15. shop now!

$15.00 – $325.00

Select options
The American Kratom Association
The American Kratom Association is the main advocacy group for kratom across the nation. They offer support as well as guidance towards regulating the industry. The AKA has been very successful in its mission to keep kratom legal.
They have come up with GMP protocols for vendors to comply with. These standards are a vital part of our daily process. As a member of the AKA, we adhere to all of their GMP protocols. As a result, we can offer you the highest quality kratom on the market.
In addition, the AKA is also working to get all states on board with the Kratom Consumer Protection Act. This act will address issues within the industry such as age restrictions, fines, and contamination. To find out more about the AKA and their active efforts, visit their website.
What Is The Kratom Consumer Protection Act?
The Kratom Consumer Protection Act was created by the American Kratom Association (AKA) along with the Botanical Education Alliance (BEA). This act aims to address several concerns within the industry including:
Manufacture, distribution, sale, and possession of kratom
Manufacture, distribution, and sale of contaminated or adulterated
kratom
Any age limits
Fines and penalties
Testing kratom
Labeling kratom products
With the KCPA in place, the kratom industry will be better regulated and be safer for consumers.
Will Nebraska Ban Kratom?
At this time there are no talks of banning kratom in Nebraska. No new laws are being presented and no rumors that the legal status of kratom is in jeopardy. However, as a kratom user, you want to watch the laws in your state. Things could change very quickly and you never want to be on the wrong side of the law.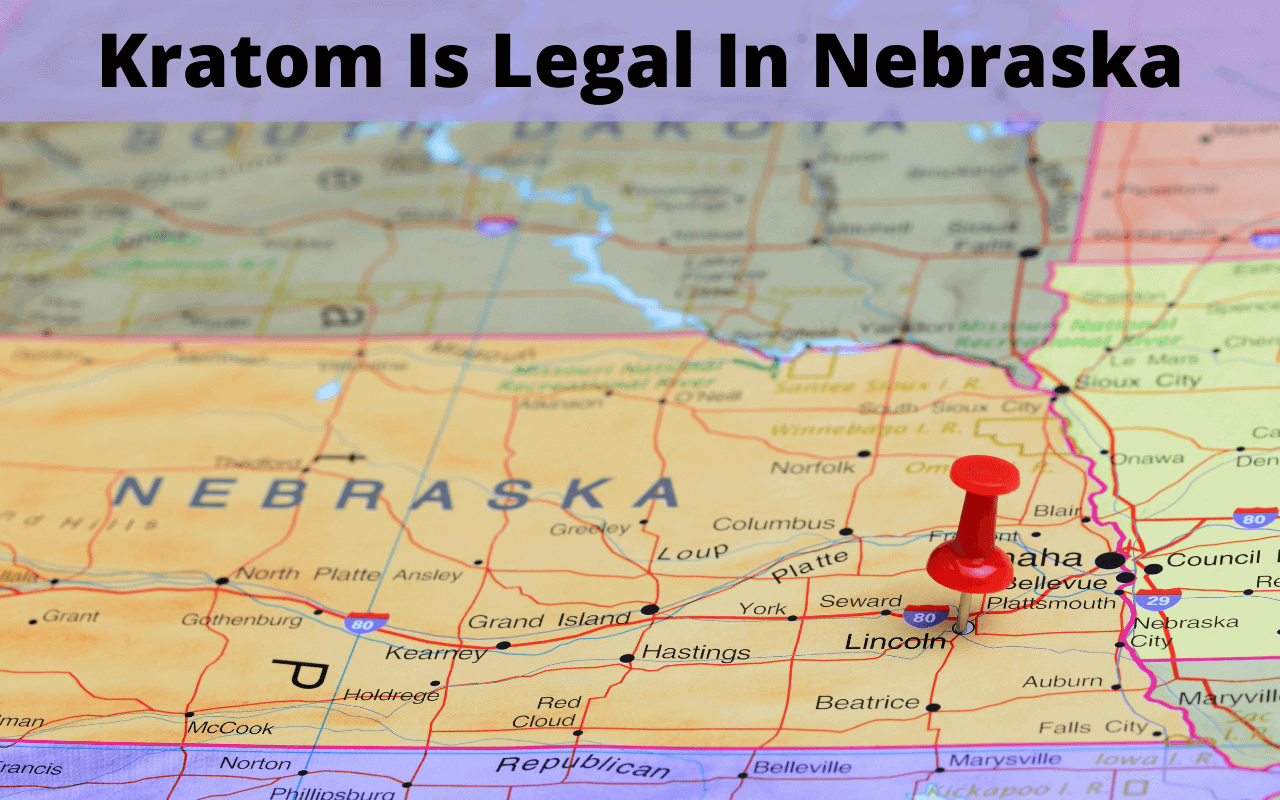 Where Can You Buy Kratom in Nebraska?
There are a lot of local stores that offer legal kratom, including smoke shops, vape shops, and specialty shops. Here are just a few you may want to check out.
Mystic Moods
They are noted as having the "best kratom" in town and the largest variety. So, if you are an avid kratom user this is the spot you want to check out.
Location:157 N 72nd St, Omaha, NE 68114
Phone: (402) 201-2255
Hours: Monday – Friday 8 to 8, Saturday 10 to 7, Sunday 12 to 6
Habitz Glass & Goodies
Habitz has loads of glass items and is well known for its cheap kratom prices. Locals go there to get all their goodies at a reasonable price.
Location: 4446 S 84th St, Omaha, NE 68127
Phone: (402) 933-0191
Hours: Every Day 8 to 12
G & G Smokeshop
This smokeshop is known for its wide range of tobacco products, but they also have a nice selection of kratom.
Location: 734 S 27th St, Lincoln, NE 68510
Phone: (402) 476-4200
Hours: Every Day 10 to 10
Boosted Dreamz Glass
Known for their amazing prices, friendly staff, and tasty vape supplies. Boosted Dreamz is a favorite among locals and a hot spot for those passing through Nebraska.
Location: 417 S 13th St, Omaha, NE 68102
Phone: (402) 763-8711
Hours: Monday – Thursday 11:30 to 9:00, Friday – Saturday 11:30 to 10:00, Sunday 11:30 to 7

Guide For Buying Kratom Online
Like anything you buy on the internet, there is tons of room for fakes and scams. SO, you want to take some precautions and find a trusted vendor to purchase from. Here are a few tips to help you out.
 Look to make sure they are registered with the American Kratom Association. The AKA is the only real regulating authority in the industry.
Be sure that they conduct lab testing on all of their products.
Email or call them to see if they are easy to communicate with.
Check over their website to make sure it looks legit.
Read reviews on third-party platforms to see what others think about the company.
Finding high-quality Gold Maeng Da Kratom Is Not Easy. Check out Oasis Kratom's pure and organic products that are third-party lap tested.

$15.00 – $325.00

Select options
Oasis Kratom
As a member of the American Kratom Association, we offer our customers the highest quality kratom on the market. We adhere to all protocols set by the GMP regulations. All products are ethically harvested and we test according to GMP regulations. Each lot is tested 9+ times for salmonella, E. coli, staph, yeast, mold, and to confirm its 100% all-natural Mitragyna Speciosa. Visit our Lab Test page to learn more about our quality assurance measures or to request a copy of our most recent lab test results.
Check out our website and let us know if you have any questions. We would be happy to help you out. We hope that this blog has answered your question about, "Is kratom legal in Nebraska?"


CHECK OUT OUR OTHER STATE LEGALITY ARTICLES:
---