Is kratom legal in Arizona? Yes, if you live in Arizona and are an avid kratom user, you are in luck. Kratom is rather popular in the Grand Canyon State, so if you want to buy it locally, you should not have trouble finding it. The laws for kratom are ever-changing, so let's take a deeper look at this state and the legalities of kratom.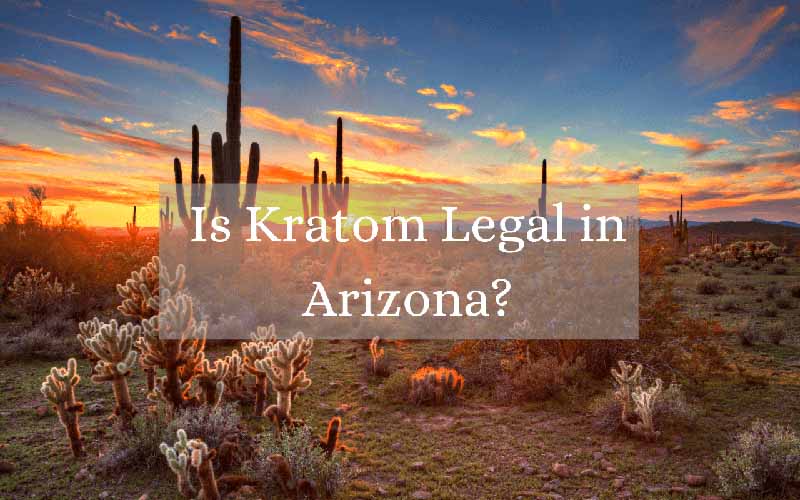 Is Kratom Legal In Arizona?
Arizona houses more than 7.1 million people and is a tourist destination for an additional 44 million. With this many people in the great state of Arizona, it is no wonder that there is a demand for kratom. You can find kratom products locally, or you can source them online.
While some states have legalized kratom, some areas may place restrictions on the plant at a local level. However, this is not the case for Arizona. Even in Arizona's largest cities, you can find a shop that offers kratom, including Phoenix, Tucson, Mesa, Sedona, and Scottsdale.
Arizona has its version of the Kratom Consumer Protection Act, which was enacted in April 2019. This Act states that kratom is legal for anyone over 18. So, this plant cannot be sold to anyone who is considered a minor, which is in line with tobacco regulations. This Act has placed proper protocols for regulating kratom sales, production, distribution, and labeling.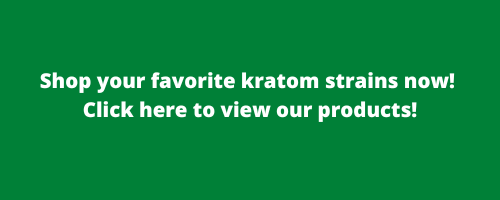 Kratom Legislation In Arizona
Kratom is legal in Arizona, but in 2014, a bill (HB2453) was presented in the Arizona Senate to ban this herb. This was interjected with a petition from kratom supporters, but it did not receive the votes that avid users hoped it would receive.
Arguments within the bill suggested that Mitragynine and 7-hydroxymitragynine are two alkaloids that must be added to the list of synthetic substances for the subsequent ban. Since kratom products are manufactured with 100% natural and pure ingredients and do not include synthetic or artificial additives, the bill was withdrawn before it made it to the Senate.
However, users within the state still need assurance that this substance is legal, and the answer is yes.
Looking to buy 100% pure gold bali kratom online at affordable prices? oasis kratom offers aka and gmp verified products starting at $15. shop now!

$15.00 – $325.00

Select options
Kratom Consumer Protection Act
Arizona passed the Kratom Consumer Protection Act in April 2019. This Act regulates the sale, production, distribution, and labeling of kratom products at a state level. The Act also makes it illegal to sell Mitragyna Speciosa to minors, which is anyone under the age of 18.
The Kratom Consumer Protection Act was designed to help regulate the kratom industry within the United States. This Act covers areas including:
Clearly labeled ingredients 

That the sale or transfer possession of any kratom to another person under 18 years of age is prohibited

The amount of Mitragynine and 7-hydroxymitragynine contained in the product be listed.

The amount of Mitragynine and 7-hydroxymitragynine contained in the packaging be listed.

The common or usual name of each ingredient used in the manufacture of the kratom product, listed in descending order of predominance

The name and the principal mailing address of the manufacturer or the person responsible for distributing the kratom product

Clear and adequate directions for the consumption of kratom, the product necessary for its safe and effective use

Any precautionary statements as to the safety and effectiveness of the kratom product
It ensures that vendors sell high-quality kratom, preventing contamination and other negative instances. Both lawmakers and avid kratom users support the KCPA in Arizona because it helps keep kratom a safe industry for everyone.

Is Kratom Popular In Arizona?
Kratom is very popular in Arizona. Arizona is one of the first states to offer kratom vending machines. Kratom is not frowned upon in this state, and users can enjoy their products as long as they are over 18. You will find a lot of local shops that offer this herb, and it does not receive the negative press that it does in other areas of the nation.
Buying and Shipping Kratom In Arizona
Since there are no issues when buying kratom in Arizona, you should be able to purchase your products online and have them shipped to your home without hassle. Remember, it is not the areas that your package travels that matter. It is the final destination. So, since your box will end up in Arizona, it should not be stopped or questioned along the way.
Kratom Advocacy
When needed, the main advocate for kratom is the American Kratom Association, also known as the AKA. They play a huge role in lobbying for the kratom society. The AKA quickly gets involved when there are any legal issues regarding kratom. Their goal is to allow kratom the chance to be offered in all locations across the nation.
The AKA played a role in getting the Kratom Consumer Protection Act in place and also helped set standards for local and online vendors. They help users access the purest forms of kratom and ensure that it is safe and within legal guidelines. Visit the American Kratom Association website to learn more about their activities and current advocate projects.
Is Kratom's Legal Status In Jeopardy?
There is no reason to think that kratom's legal status in Arizona is in jeopardy. There are no rumors of lawmakers wanting to ban the substance, which is great news for kratom enthusiasts. However, things can always change very quickly. This is why staying up on the laws and what is happening in the kratom industry is important. You always want to be on the right side of the law when taking your products. 
Will Arizona Ban Kratom?
There is no suggestion that kratom would be banned anytime soon in Arizona. Again, things can change overnight, so staying active and aware of what is going on in the industry is good. Arizona is an exception to the rule regarding the controversy over kratom. Lawmakers and other officials have realized that the Kratom Consumer Protection Act places some regulations to keep this industry safe.
Regulations are always changing, so that does not mean these things will remain the same long-term. You may find that new standards are added within the next several years, but this is the same with any industry. Kratom is still relatively new to the western world. As more clinical studies are conducted on this herb, more light will be shed on its offer.
Of course, be vigilant that the Federal Food and Drug Administration (FDA) has ill intentions against kratom. Therefore, if the FDA gains any type of leverage, it could affect nationwide kratom laws. But please know this is all just speculation on what is possible for the future of kratom. None of it is in motion now, and there is no talk of banning kratom in Arizona.
Where Can You Buy Kratom in
Arizona? 
Since kratom is so prevalent in Arizona, you will find kratom for sale in many places. This includes tobacco and herb shops across the state. In addition, you may notice some vending machines where customers can purchase kratom products. While this may seem odd, it has become a super convenient way for avid users to access their favorite products.
Here are some local vendors that you could try out when in Arizona:
Gold Canyon Botanicals
Located in Maricopa Country, you can order your products online and get same-day delivery. They offer five different strains: Super Green, Bentuangie, Red Maeng Da, Green Maeng Da, and White Maeng Da. Delivery to the East Valley is free.
Location: Tempe, Arizona 85281

Phone Number: (480) 622-1044

Hours: Call for hours of operation
Arizona Kratom
This Tucson vendor offers both online and in-person sales. They have an extensive selection, which includes red, green, yellow, and white strains. They have over 25 powders and capsules to choose from.
Location: 5069 East 5th Street, Tucson, AZ 85711

Phone Number: (520) 250-5510

Hours: Monday – Friday, 9 to 6; Saturday – Sunday, 10 to 5
It's All Goodz
As a smoke shop, they offer custom-blown glass pipes, vaporizers, hookahs, smoking accessories & clothing. Kratom is also provided here, a neat little shop to visit. According to others, the service is excellent and offers high-quality products. 
Location: 12208 N 32nd St, Phoenix, AZ 85032

Phone Number: (602) 404-7178

Hours: Closed Thursday, open all other days from 8 to 12
There are many convenient ways to get kratom in Arizona. However, if you prefer buying your products online, check out our tips below.

Buying Kratom Online
Kratom is one of those products that can be bought online but will only ship to areas where it is legal. Therefore, if you try to buy it in a state that has ban kratom you will be denied services. However, this is not an issue if you are an Arizona resident. 
Kratom is one of those products that can be bought online but will only ship to areas where it is legal. Therefore, if you try to buy it in a state with a ban on kratom, you will be denied services. However, this is not an issue if you are an Arizona resident. 
When placing your first order for kratom online, there are some things that you should take into consideration. You want to first make sure that you are buying from a trusted vendor that will provide you with high-quality products. Check out our tips before placing your first order.
Make sure that they are a part of the American Kratom Association. There are no regulatory forces in this industry, but the AKA only works with trusted vendors that offer quality products. 

Read reviews from other customers. This will allow you to see what the products were like and the type of interaction they had with the company's customer service department. 

Check out the lab testing to ensure you are getting 100% Mitragyna speciosa products. 

Go ahead and email the company a few questions and see if they respond to you promptly. This will let you know if the company is legit and willing to handle your questions and concerns. 

Ask to see the current lab testing to ensure that the lot they are currently selling does not contain any type of contaminants. If the company does not conduct these types of tests, then you do not want to buy from them.
Finding high-quality Gold Maeng Da Kratom Is Not Easy. Check out Oasis Kratom's pure and organic products that are third-party lap tested.

$15.00 – $325.00

Select options

Green Malay Kratom comes from the forests that are found within Malaysia's mountainous countryside. Lab Tested - Money Back Guarantee!

$15.00 – $325.00

Select options
Oasis Kratom
Oasis Kratom is one of 25 vendors registered with the Kratom Association of America. Therefore, you can trust that you are buying from a vendor who has met the high standards of the AKA. We offer high-quality products coupled with exceptional customer service. Our mission is to provide you with the best products on the market.
All products are ethically harvested and undergo testing according to GMP regulations. Each lot is tested more than nine times for salmonella, E. coli, yeast, mold, and to verify its 100% all-natural Mitragyna Speciosa. Visit our Lab Test page to learn more about our quality assurance measures or to request a copy of our latest lab test results.
Take the time to shop on our website. We offer powders and capsules in red, green, white, and the rarer to find yellow. We have popular strains, including Maeng Da, Borneo, Thai, Dragon, Sumatra, Malay, and more. 
We will be with you every step of the way, so please ask us any questions you may have. We will be sure to address your concerns in a timely manner. Our products will arrive at your home at optimal freshness and ready for use. 
Now that you know the answer to your question, "Is kratom legal in Arizona?" You can explore other states and their legalities by visiting our Kratom Legality Page.


---