Kratom made its debut in the United States in 2000. It has been a controversial topic in a number of states, and you may be wondering if kratom is legal in Iowa. Currently, you can buy or sell kratom in all areas throughout the state of Iowa. Let's take a closer look at the legalities of kratom in this state.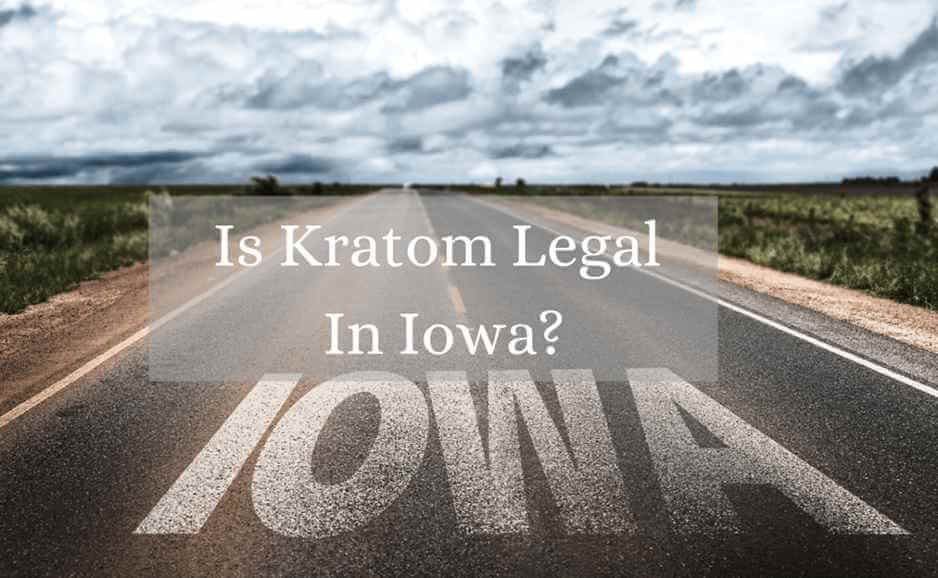 Is Kratom Legal in Iowa?
Yes, kratom is legal in Iowa. There is a large support system for kratom in Iowa. They have been able to actively speak out about kratom and its many benefits. Back in 2014, there was talk of banning kratom, but supporters were able to get this overturned. 
So, as of right now, you can buy kratom in all areas throughout Iowa. This includes major cities such as Des Moines, Cedar Rapids, Davenport, Ames, and Dubuque. You will find many shops throughout the state that offer kratom, which include vape shops, smoke shops, and specialty shops.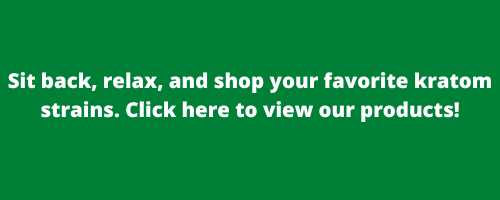 Kratom Legislation In Iowa
In 2014 the Iowa Senate received a proposed bill to ban kratom and make it illegal to sell or possess. The bill characterized kratom as a hallucinogenic substance that had high abuse potential and no medical benefits. They aimed to classify kratom as a Schedule 1 drug. 
Supporters of kratom filed a petition and pointed out that kratom was an herb from the coffee family. In 2017, a scientific study was released that showed an 8-factor analysis of kratom, which proved that this herb had as much potential for abuse and addiction as caffeine.
Petitioned supporters were also able to back up the evidence with the fact that there were no deaths related to kratom. While the FDA claims that kratom has been the source of deaths, these deaths have all been inconclusive. The deceased did have kratom in their system, but it was not the only substance present. The other substances found contain high abuse potential and risk of death. 
The bill was overturned, but supporters did call for the regulation of kratom. However, the regulation of kratom in Iowa has not occurred yet. Although, the American Kratom Association is working to get the Kratom Consumer Protection Act in place. This would help regulate kratom and keep the industry safe for consumers.  
Classification Of Kratom In Iowa
Is kratom legal in Iowa? Yes and at this point, kratom is not classified in this state. Things can always change. However, there are a lot of kratom supporters in the area who were able to get the ban of kratom overturned. The most important thing that you can do is keep current on all kratom laws and help support the cause when necessary. 
Is Kratom Popular In Iowa?
Despite some of the negative press that kratom has received, kratom is popular in Iowa. You will be able to find a variety of kratom strains and products throughout this state. Kratom provides an overall balance and well-being, which is an aspect that many individuals are seeking. If you plan on visiting Iowa, do not worry because you will be able to find this herb in a number of shops. Alternatively, a lot of individuals will choose to order their kratom online because they can get a better price. 
Looking to buy 100% pure gold bali kratom online at affordable prices? oasis kratom offers aka and gmp verified products starting at $15. shop now!

$15.00 – $325.00

Select options
Buying and Shipping Kratom In Iowa
You will have no issues when it comes to buying kratom locally. Nor will you encounter issues when buying online and having it shipped to your home. It does not matter where your package travels during the shipping process, the final destination is what matters when it comes to legalities. 
All shipping companies must comply with federal laws, so there will be no issues delivering your kratom to an Iowa address since it is legal statewide. Online vendors will not even ship to an address in an area where kratom is banned. 
Kratom is legal in Iowa so there will be no issues with buying or shipping your products. 

Kratom Advocacy
Kratom is not regulated at a federal level. The government has left it up to each state as to how they want to handle kratom. In doing so, advocacy has been a huge need in areas where lawmakers wish to ban its use. 
The American Kratom Association, also known as the AKA, is the advocate group throughout the United States. This group is for consumers, so they do not operate for corporate gain. The AKA has been known to step in when there have been threats of kratom being ban. This group has been directly responsible for getting legislation overturned. 
The AKA is working to get all states on board with the Kratom Consumer Protection Act. This Act will help regulate the kratom industry. This will help keep consumers safe and give vendors a set of guidelines that they must comply with. They actively monitor federal, state, city, and municipal legislation. To learn more about the AKA and their active efforts, check out their website.
What Is The Kratom Consumer Protection Act?
The Kratom Consumer Protection Act (KCPA) is a bill that will help place regulations on the kratom industry throughout the nation. The KCPA will address the following concerns:
Manufacture, distribution, sale, and possession of kratom

Manufacture, distribution, and sale of contaminated or adulterated kratom

Any age limits 

Fines and penalties 

Testing kratom   

Labeling kratom products
This Act aims to make kratom a safe industry for consumers and to ensure that vendors are following proper protocols. The KCPA was introduced by the American Kratom Association (AKA) along with the Botanical Education Alliance (BEA).
Is Kratom's Legal Status In Jeopardy?
At this point, there are no issues when it comes to kratom. It is important to continue to monitor laws regarding kratom in Iowa, as they can change at any time. However, the AKA is working hard to get this state on board with the KCPA to help regulate the industry. In doing so, lawmakers can rest assured that guidelines are put in place to help keep consumers protected. 
Will Iowa Ban Kratom?
Now that you know the answer to, "is kratom legal in Iowa?" You may be wondering if the future of this herb is protected. At the moment, there is no talk about banning the use of kratom. State legislators are working with the AKA to get guidelines in place that will help protect consumers. This means that individuals will be able to purchase safe kratom products. 
Where Can You Buy Kratom in Iowa?
Throughout the state of Iowa, you will find kratom in a variety of shops, this includes vape shops, smoke shops, and specialty shops. Here are some for you to try out when visiting this state. 
The Konnexion
This shop is known for its friendly service and economical pricing. It is a convenient store, so you will find a number of products including kratom. 
Location:106 S Linn St, Iowa City, IA 52240

Phone: (319) 321-6401

Hours: Monday – Saturday 10 to 9, Sunday 12 to 6
Smoke Shop
The Smoke Shop contains a variety of items including kratom, CBD, and vape juice. The staff is friendly and the pricing is good. 
Location: 1918 SE 14th St, Des Moines, IA 50320

Phone: (515) 283-1288

Hours: Monday – Saturday 8 to 10, Sunday 11 to 6
Discount Tobacco and Fireworks
You will find a variety of glassware, smoke items, CBD, and vape juice. The shop is clean and noted to have knowledgeable and friendly staff. 
Location: 20956 Ia-Mo St, Lancaster, MO 63548

Phone: (847) 379-1150

Hours: Sunday – Thursday 8 to 9, Friday – Saturday 8 to 10
Shag Ames
Noted for being a great spot to grab some vaping supplies. They do have a variety of other products including apparel, tobacco, and kratom. 
Location: 2801 Grand Ave #1005, Ames, IA 50010

Phone: (515) 337-1779

Hours: Monday – Saturday 10 to 7, Sunday 12 to 5

Buying Kratom Online
The web is full of vendors ready to sell you products. You can find anything and everything that you want. Since kratom is not regulated, you have to be very careful when purchasing products. Make sure that you are buying items from a reliable source that can prove that their products are 100% Mitragyna Speciosa.
Here are some tips to help you find a trusted source:
Make sure that the vendor that you choose is registered with the American Kratom Association.

Read reviews to help understand other customers' interactions with the company. 

Make sure that lab testing is conducted on all products and that it is 100% Mitragyna Speciosa. 

Send an email to the company and ask a few questions. This will help you see how long it takes for them to respond. If it takes an extended amount of time you may consider looking for another company. 
Green Malay Kratom comes from the forests that are found within Malaysia's mountainous countryside. Lab Tested - Money Back Guarantee!

$15.00 – $325.00

Select options

Finding high-quality Gold Maeng Da Kratom Is Not Easy. Check out Oasis Kratom's pure and organic products that are third-party lap tested.

$15.00 – $325.00

Select options
Oasis Kratom
Oasis Kratom is registered with the American Kratom Association. This means we comply with all guidelines that have been implemented by the AKA. In return, you get the highest-quality products that the industry has to offer coupled with exceptional customer service. 
All products are ethically harvested and we test according to GMP regulations. Each lot is tested 9+ times for salmonella, E. coli, staph, yeast, mold, and to confirm its 100% all-natural Mitragyna Speciosa. Visit our Lab Test page to learn more about our quality assurance measures or to request a copy of our most recent lab test results.
Shop our website and let us know if you have any questions. We hope we have answered your question, "Is kratom legal in Iowa." Check out our blog to explore more about kratom. 


---