Many avid users and beginners wonder, "Is kratom legal in Kansas?" The answer is yes, you can buy, sell, or possess kratom in Kansas. However, there was a time when lawmakers were seeking to ban this herb. Let's find out more about the kratom legality within Kansas.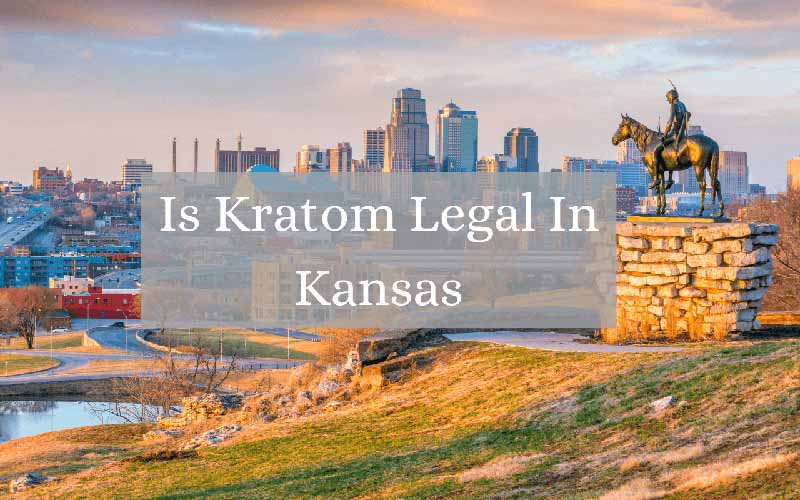 Is Kratom Legal In Kansas?
Kansas is well known for a multitude of things, such as being the home of Dwight D. Eisenhower and the stage for the infamous movie The Wizard of Oz. Kratom is legal in the great state of Kansas, but there was a bill in 2018 that threaten to make it a controlled substance. 
However, with users and supporters, the bill was removed before it passed. As of 2020, lawmakers are reviewing the Kratom Consumer Protection Act (KCPA) to help regulate the kratom industry in Kansas. 
The American Kratom Association, also known as the AKA, has been involved in helping keep kratom legal in Kansas. Supporters are needed in the area to remain active to ensure that the KCPA passes before another threat of banning kratom comes about. 
At this time, you can sell, buy, or possess kratom in all areas throughout Kansas. This includes major cities such as Wichita, Kansas City, Topeka, Overland Park, and Lawrence. Just be aware that kratom's legal status in any state could change at any time. This is why you should always track the laws within your state.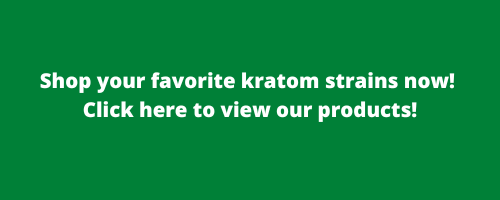 Kratom Legislation in Kansas
As stated above, lawmakers try to ban the use of kratom back in 2018. The Kansas Senate was given a bill that proposed revising and updating the substances in Schedules I, II, and III.       
Before the bill made it to a vote, the American Kratom Association (AKA) and the Botanical Education Alliance (BEA) were able to gain support in the state by having users email Senate members to keep kratom legal. These efforts are what ultimately helped overturn the bill and keep kratom off the ban substance list. 
While some Senate members opposed keeping kratom legal, the general consensus went with avid supporters. Those who were in favor of keeping kratom legal argued that there was no conclusive evidence for the claims being made to schedule kratom.
In conclusion, kratom remains legal in Kansas and was removed from the bill before it passed in May 2018. A meeting to review the KCPA was set for January 30, 2020. It will take some time to get the Act in place, but supporters are hopeful that Kansas will adopt this Act.  
Classification of Kratom In Kansas
Kratom originates from Southeast Asia but has become very popular in the U.S.A in the last several years. As of right now, kratom is not classified as a scheduled drug in Kansas. The hopes are that the Statehouse will adopt the KCPA before any more talk of banning this herbal supplement comes about. At the moment, things are looking good and moving in the right direction. 
However, if you are an avid kratom user, you must keep up with the laws of your state. Be sure that you offer support when needed, as lawmakers will take all of these things into consideration when deciding on rather or not to ban a substance.
Is Kratom Popular In Kansas?
Now that you know the answer to, "Is kratom legal in Kansas?" You may be wondering if it is popular. It would seem that the people of Kansas enjoy kratom as a whole. It is widely available in a variety of shops, so you can access it locally. Also, when there was talk of banning kratom, supporters stepped up to make sure that it remained legal.
So, kratom is popular in Kansas, and it has a bright future with the possibility of the Kratom Consumer Protection Act coming into effect.
Buying And Shipping Kratom In Kansas
Depending on where you live in Kansas you may be able to access kratom locally. It can be found in several shops, including vape shops, smoke shops, gas stations, and specialty shops. 
If kratom is not sold in your local area you may be looking to source it online. Many vendors offer high-quality kratom online, you just have to make sure they are a trusted source. In doing so, you will want to follow our guidelines for choosing an online vendor below. 
When shipping occurs, many people are worried that they will have issues with their shipments because kratom is ban in some areas. As a general rule, it does not matter where your package travels during its journey it is the ending destination that matters. Therefore, you will not have any issues having kratom shipped to your home in Kansas because it is legal in this state. 
All delivery services have to uphold federal laws. While kratom is not regulated federally, it is decided at the state level. So, you would not have any issues despite which carrier will be delivering your kratom package, including UPS, FedEx, and USPS. 
Finding high-quality Gold Maeng Da Kratom Is Not Easy. Check out Oasis Kratom's pure and organic products that are third-party lap tested.

$15.00 – $325.00

Select options
Kratom Advocacy
As already mentioned in this article, the American Kratom Association (AKA) is the main advocacy group for kratom in the United States. Any time there are talks of banning kratom in an area, the AKA will become involved. 
While kratom is not a regulated industry, the AKA has put some practices into effect to help. They have the GMP protocol, as well as the Kratom Consumer Protection Act. When you are shopping around for a vendor, you want to choose one that is associated with the AKA. 
We are one of 25 vendors who are currently registered with the American Kratom Association. This means that we have reached the high standards that they have set and offer kratom that follows all their protocol. As a result, you are getting the highest quality kratom in the industry.
AKA actively monitors federal, state, city, and municipal legislation. To learn more about the AKA and their active efforts, check out their website.
What Is The Kratom Consumer Protection Act?
The Kratom Consumer Protection Act (KCPA) is a bill that will help place regulations on the kratom industry throughout the nation. The KCPA will address the following concerns:
Manufacture, distribution, sale, and possession of kratom 

Manufacture, distribution, and sale of contaminated or adulterated

kratom  

Any age limits   

Fines and penalties   

Testing kratom  

Labeling kratom products
This Act aims to make kratom a safe industry for consumers and to ensure that vendors are following proper protocols. The KCPA was introduced by the American Kratom Association (AKA) along with the Botanical Education Alliance (BEA).
Is Kratom's Legal Status In Jeopardy
There are areas across the nation that have banned the use of kratom. While there are more states that allow the use of kratom, the legal status of kratom is always in the balance.
The AKA knows this and this is why they are working to get every state on board with the KCPA. When this happens, lawmakers will be happy and consumers will be better protected. 
Will Kansas Ban Kratom?
When asking is kratom legal in Kansas, you may also be wondering if there are rumors of it becoming ban. At this time, things are looking really good for kratom in the great state of Kansas. Lawmakers are reviewing the KCPA, which means they are making efforts to regulate the industry to keep consumers better protected. So, it does not look like there is any talk of banning kratom in the near future.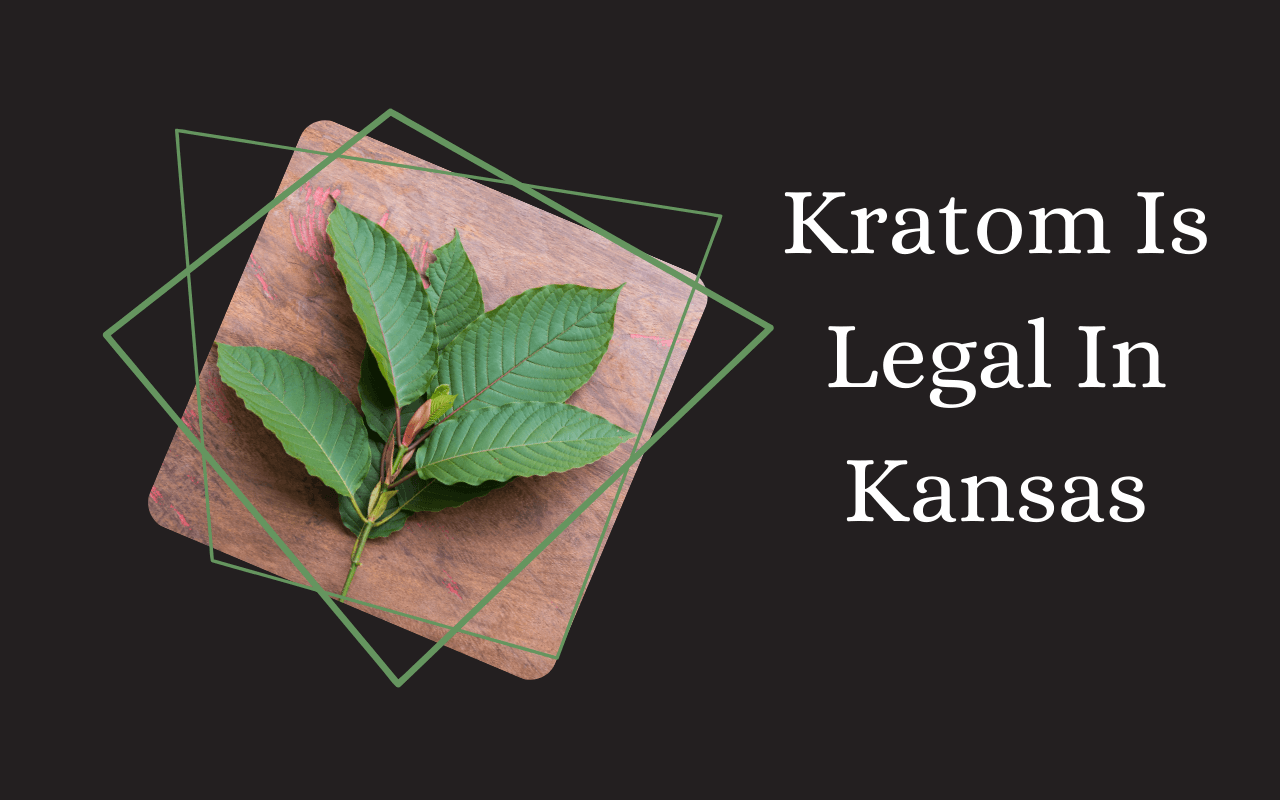 Where Can You Buy Kratom in
Kansas?
Throughout Kansas, you will find kratom located in smoke shops, vape shops, and specialty shops. Here are just a few for you to check out when in the area. 
Let's Vape & Smoke Shop KC
This vape shop offers a variety of products including glass pipes, vape pens, kratom, CBD, hemp flower, and more. Staff is noted as being friendly and customers commented on the large variety that the store has to offer. 
Location: 3745 Broadway Blvd, Kansas City, MO 64111

Phone: (816) 753-8100

Hours: Monday – Saturday 10 to 8, Sunday 10 to 7
KC SmokZ
KC SmokZ is known to offer high-quality kratom and a wide selection of other products. Including tobacco, vape juices, vape pens, glassware, and much more. It's a clean shop that has easy access. 
Location: 3957 Broadway Blvd, Kansas City, MO 64111

Phone: (816) 656-5090

Hours: Monday – Thursday 9 to 10, Friday – Saturday 9 to 11, Sunday 9 to 9
Payless Smokes
Payless Smokes in Topeka offers curbside pick-up. They have a good variety of products that will suit your needs. The staff is noted as being friendly and helpful. 
Location: 901 SW Fairlawn Rd # 161, Topeka, KS 66606

Phone: (785) 228-2522

Hours: Monday – Thursday 8:30 to 11, Friday 8:30 to 11:30, Saturday 9 to 11:30, Sunday 10 to 9
Kratom City
Specializing in kratom you will find a variety of strains that will provide you with the wellness support that you are looking for. Kratom City is a popular spot for avid kratom users. Check it out when in the area. 
Location: 2411 S Seneca St, Wichita, KS 67217

Phone: (316) 263-1363

Hours: Monday – Saturday 9 to 8, Sunday 11 to 6

Guide For Buying Kratom Online
If you are looking to buy your kratom online, then there are some things that you should do before making your purchase. Since kratom is not heavily regulated, there is loads of room for fakes and scams. You always want to make sure that you are buying a product that is 100% all-natural Mitragyna Speciosa.
Here are some tips to help you find a trusted source:
Make sure that the vendor that you choose is registered with the American Kratom Association.

Read reviews to help understand other customers' interactions with the company. 

Make sure that lab testing is conducted on all products and that it is 100% Mitragyna Speciosa. 

Send an email to the company and ask a few questions. This will help you see how long it takes for them to respond. If it takes an extended amount of time you may consider looking for another company. 
Looking to buy 100% pure gold bali kratom online at affordable prices? oasis kratom offers aka and gmp verified products starting at $15. shop now!

$15.00 – $325.00

Select options

Green Malay Kratom comes from the forests that are found within Malaysia's mountainous countryside. Lab Tested - Money Back Guarantee!

$15.00 – $325.00

Select options
Oasis Kratom
As a vendor in the kratom industry, Oasis Kratom strives to provide you with the best experience possible. This includes getting high-quality products along with exceptional customer support. We are a part of the American Kratom Association, which means that we follow their strict guidelines. 
In doing so, we have been able to offer our customers a unique experience when purchasing products from us. All products are ethically harvested and we test according to GMP regulations. Each lot is tested 9+ times for salmonella, E. coli, staph, yeast, mold, and to confirm its 100% all-natural Mitragyna Speciosa. Visit our Lab Test page to learn more about our quality assurance measures or to request a copy of our most recent lab test results.
Shop our website and let us know if you have any questions. We hope we have answered your question, "Is kratom legal in Kansas." Check out our blog to explore more about kratom. If you would like to find out more about other states such as North Carolina, Rhode Island, New Jersey, and New Mexico make sure you check out our kratom legality page.


---