Sacred Kratom is one of the more well-known brands in the kratom industry. This company was established in 2016 with its headquarters located in Irvine, California.
At first glance of their website, this brand sets itself apart from the pack by making it known to the consumer immediately on their homepage that all of their products are lab-tested. This testing is done by a third party and checks for contaminants, heavy metals, and alkaloid content. Oasis Kratom is one of the few fellow kratom vendors that make lab testing such a priority.
As with most vendors, this company does not have any physical pickup locations. They ship to anywhere, domestically and internationally, that kratom is legal. This company claims their supply is directly from Southeast Asian countries where it grows naturally. There is no reason to suspect this claim is false.
This brand has a company blog that is updated regularly. The content is educational and crafted to help customers acquire all of the knowledge they need before they are persuaded to make a purchase. This means the owners are dedicated to being an educational resource to the kratom community. It also means the business is good enough to afford a marketing team. Again, we are one of the few fellow vendors who also have a regularly updated blog.

Accreditation by the American Kratom Association
Sacred Kratom is not accredited by the American Kratom Association's good manufacturing process standards program. They also are not listed under the pending participant's section, which means they aren't even in the process of trying to get accepted.
This is strange for a company that lab tests its product. Getting approved by the AKA for their good manufacturing process standards program involves a rigorous audit. The audit checklist is eight pages and covers everything from personnel to packaging and advertising. It must also be conducted by a third party.
What discourages most companies is the requirement to have each batch of supply lab tested by an independent third party. This is usually because they aren't confident in the consistency of their supply's quality.
They make the fact that they test their batches part of their core marketing efforts, so they are very confident about the quality of their supply. Applying to get accredited by the American Kratom Association seems like a no-brainer for them.
As a proud member of the GMPS program, Oasis Kratom only recommends supporting vendors associated with the AKA.
Kratom Products
Sacred Kratom has a wide range of products. They have four product categories: enhanced and extracts, capsules, powder, and starter packs.
This company originally sold only powder and introduced capsules sometime in 2018. The late entry into the capsule game is why they have less of a variety of strains available in capsule form.
The strains available in capsules are Bali, Borneo Red, Borneo White, Maeng Da Green, and Maeng Da Red.
They have a larger selection of kratom powders. Below is their full powder selection.
Green vein – Bali, Maeng Da, Sumatra, Super Indo, Super Malaysian
Red vein – Maeng Da, Indonesian, Kapuas, Borneo, Bali, Bentuangie
White vein – Borneo, Maeng Da
The Bentuangie strain stands out since it is not amongst the most common strains that all vendors carry. The strain is fermented in a bag rather than dried through traditional methods. The process supposedly gives this strain a more desirable chemical composition.
Sacred Kratom also has a line of extracts and enhanced strains. The enhanced strains have extract added to them. They have ultra-enhanced Indo, Maeng Da, Bali, and Bentuangie. There is also pure extract for sale.
Finally, this brand has a few starter packs for first-time kratom users. There are green, red, and white vein starter kits, as well as a Maeng Da starter kit.
Green Maeng Da Kratom: Buy this strain to elevate your lifestyle and experience the ultimate Kratom quality. Indulge in premium, lab-tested Maeng Da at unbeatable prices.

$15.00 – $325.00

Select options
Pricing
The prices at Sacred Kratom are steeper than average by a fair amount. That being said, they do seem to have a customer base that is satisfied with the products they are getting at those prices.
This company also has more price variation between strains than most vendors. Their cheapest strain is $9.99 for an ounce, while their most expensive is $19.99 for an ounce. Below is a more detailed analysis of their pricing structure.
Capsules
All capsules come in 1 OZ, 4 OZ, or 8 OZ denominations. Bali, Borneo Red, and Borneo White all have a price range between $19.99 and $119.00. The Maeng Da Green and Maeng Da Red strains range between $24.99 and $149.99.
Powders
All powders come in 1 OZ, 2 OZ, 4 OZ, 8 OZ, and 1 LB denomination. Prices vary between strains.
Bali – $9.99 – $124.99
Super Green Malaysian, Borneo Red, Borneo White – $11.99 – $146.50
Bali Red Vein – $12.99 – $155.99
Indonesian Red Vein, Super Green Indo – $14.99 – $167.99
Green/White/Red Maeng Da, Green Sumatra, Red Kapuas – $15.99 – $191.99
Bentuangie – $19.99 – $189.99
Enhanced and Extracts
Sacred Kratom sells its extract in increments of 5 G, 10 G, and 20 G. Prices range from $34.99 to $109.99.
All of the enhanced strains come in powder form and they range in price. The enhanced Bai, Bentuangie, and Maeng Da all range from $29.99 to $98.99. The Ultra Enhanced Indo ranges from $39.99 to $139.99.
Starter Packs
The Green Kratom and Maeng Da Kratom starter packs come with an ounce of three different strains and currently costs $40.99 at a promotional price. It is regularly $45.99.
The Red Kratom starter pack comes with an ounce of four different strains and costs $51.99 at a promotional price. It is regularly $59.99.
The White Kratom starter pack comes with an ounce of two different strains and costs $23.99 at a promotional price. It is regularly $27.99.
Customer Reviews and Service Feedback
If you judge this company based on the reviews, they seem to be pretty reputable. Many of their offerings have dozens of positive reviews, and many of these reviews highlight the quality of customer service they have received.
The one thing about these types of reviews is they are easy to artificially manufacture. They aren't verified by a third party, so the site owner can essentially create all the positive reviews they want.
The only conversations about Sacred Kratom on Reddit seem to be negative. One customer complained that, after kratom became illegal where the customer lived, the owner of the company never delivered the refund that was promised. Other customers have complained about the high price, and a few had issues with quality.
Amongst the kratom Reddit community, this vendor seems to be lumped in with the group of brands that are viewed negatively because they don't sell by the kilogram. Customers point out this is obvious by their pricing. For example, their cheapest strain is $124.99 for a pound. Oasis Kratom sells its strains for $79 a kilo, which is 2.2 pounds.
Sacred Kratom Coupon Codes
When it comes to Sacred Kratom coupon codes, they have regularly done promotions ranging from 15 percent to 30 percent off of your total purchase. These are published on all of the popular industry coupon code sites.
This company currently has an on-site promotion that gets you 20 percent off of your first purchase. There is also a sale on starter packs.
Refund Policy
Sacred Kratom's refund policy raises a couple of red flags. They say straight up in their policy that they prefer not to take returns because they cannot resell them. Mature companies with adequate supply chains don't make these statements in their return policy.
That being said, they do accept returns if they caused an error or there was a manufacturer defect. Returns have to be made within 15 days of the date of purchase.
Want to try the Top-notch Red Bali Kratom Powder In the Market? Oasis Kratom got you covered. Try Authentic, potent and 100% Pure Kratom Products in 2023

$15.00 – $325.00

Select options
Shipping
This company uses the USPS as its shipping provider. All domestic orders are sent out the same day if ordered by 11 AM PST. Orders typically arrive within two to three days. Customers can track their orders through the USPS tracking system.
All domestic orders over $100 have free shipping. They do not ship to any states where kratom is illegal.
International shipping is available. The price depends on weight and location. They do not ship to any countries where kratom is banned.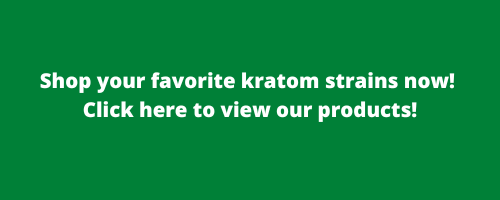 Conclusion
Sacred Kratom is a relatively popular brand, but it cannot be considered among the top-tier brands in the industry. They aren't accredited by the AKA and are priced much higher than Oasis Kratom, an accredited GMPS participant.
While it is great that they lab test their batches through a third party, their pricing structure and return policy have led some members of the kratom community to believe that they have supply chain issues.
At Oasis Kratom, you can ensure we have the supply-side capacity to handle orders of any size. It is why we can sell AKA-approved products at a low price of $79 for a kilogram. Check out our shop to browse our quality kratom strains.


---