A lot of consumers are wondering is kratom legal in Texas? The short answer is yes. However, kratom is a complex industry and there are always laws to be aware of. To understand this ancient herb a little better let's take a deeper look at kratom legality in Texas.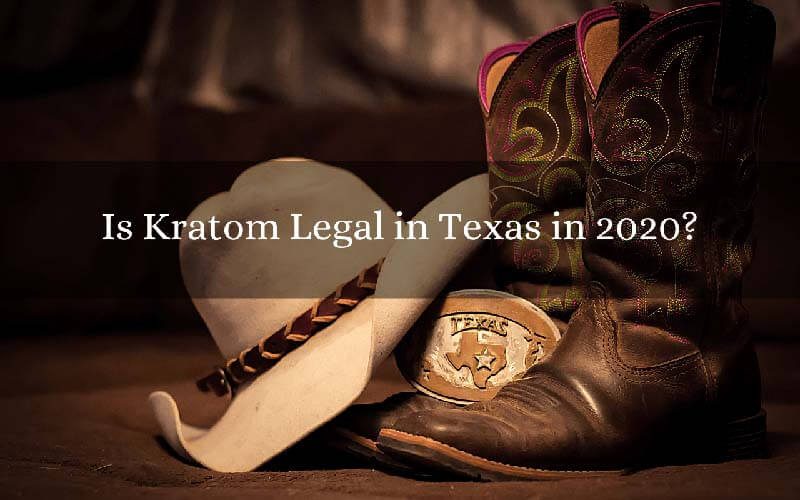 Is Kratom Legal In Texas?
Kratom is currently legal in Texas. However, you must be aware that this industry is not regulated, so laws could change overnight. Luckily, there are no talks of banning kratom in Texas, so consumers have nothing to worry about at the moment.
Kratom is not regulated by federal laws, so each state is left to decide how they want to handle kratom. Some states will make it legal, but there are areas within the state that will ban its use. Texas is not one of those states. No matter where you are in the great state of Texas you are free to buy, sell, or possess it. This includes major cities such as Dallas, Houston, San Antonio, Austin, and Fort Worth.
Samples at a discounted price!

What Is A 500g Capsule Variety Pack? Choose 2 different strains and receive 250...

$70.00

Select options

What Is A 60G Capsule Sample Pack? Our Sample Pack consists of 3 strains...

$15.00

Select options
Kratom Legislation In Texas
There have been no significant movements in regards to kratom within the lone star state. So, this leads us to believe that there is no talk of a ban in the near future. Many states around the country have had several bills proposed that either seek to regulate kratom or ban it as a schedule 1 drug. States like Florida and Illinois have cities or counties within their state with a kratom ban, yet it is legal everywhere else in those states.
In many states, proposed legislation to ban kratom has failed. It has succeeded in some states. In Wisconsin, for example, kratom has been banned since 2014. Texas is unique in that there haven't been any proposed bills to either regulate or ban kratom. It seems like lawmakers in the state are generally content to let the citizens decide whether or not to use this herb.
Although Texas has issues with drug smuggling, it would appear that kratom is not a substance of concern.
Classification Of Kratom In Texas
At this time, kratom is not classified as a Schedule drug in Texas. Many states have placed kratom on the Schedule I Controlled Substances list, but Texas is not one of them. Even when the DEA threatened to ban kratom, Texas was not shaken. It would appear that Texas has bigger issues to solve, as its borders are known for major drug smuggling. Their time and efforts are spent controlling these issues, and kratom is left as a personal choice in Texas.
Is Kratom Popular In Texas?
Now that you know the answer to, "Is kratom legal in Texas?" You may be wondering if this herb is popular. It would appear that there are avid supporters of kratom in the great state of Texas. While this ancient herb originates from Southeast Asia, you can find it in a number of smoke shops, vape shops, and specialty shops across the state.
Buying And Shipping Kratom In Texas
If you are looking to purchase kratom locally, you can find it in a variety of shops. Including vape shops, smoke shops, specialty shops, and gas stations. However, a lot of people choose to buy their kratom online because they can get a better deal and have it shipped right to their homes.
Some feel like shipping kratom to Texas would be an issue, but this is not true. Even though kratom is illegal in some states it is the final destination that matters when it comes to shipping. So, your package can safely travel through any area, as long as it is being delivered to an address where kratom is legal. Online vendors will not even ship to areas where kratom is illegal.
The American Kratom Association
The American Kratom Association (AKA) is the main advocacy group in the United States for kratom. Founded in 2014, their goal is to get legislation passed in every state that regulates kratom. Their targeted piece of legislation is called the Kratom Consumer Protection Act (KCPA). Anytime there are any issues with kratom bans, the AKA steps in to offer support. They have successfully overturned several legislations and helped kratom remain legal.
What Is The Kratom Consumer Protection Act?
The KCPA was introduced by the American Kratom Association (AKA) along with the Botanical Education Alliance (BEA). The KCPA regulates the sale and quality of kratom to make sure only the best quality product is going to consumers. It protects the health of minors by making selling to anyone under 18 illegal. It also requires kratom to be lab-tested for alkaloid content and harmful impurities. These results have to be included in the packaging.
Unfortunately, some kratom vendors don't take testing their batches seriously. Any harm from using kratom typically comes from toxins that the seller either ignored or never tested for.
This is why the AKA wants to pass the KCPA in all states. The Texas state legislature does not have a session in 2020, but the AKA is already preparing for 2021. They have retained paid advocates all over the state to have unofficial conversations with lawmakers regarding safe kratom distribution and use. Their goal is to get the KCPA passed in 2021.
The KCPA will address the following concerns:
Manufacture, distribution, sale, and possession of kratom
Manufacture, distribution, and sale of contaminated or adulterated kratom
Any age limits
Fines and penalties
Testing kratom
Labeling kratom products

Is Kratoms Legal Status In Jeopardy?
At this time, there are no talks of regulating kratom at a federal level. This means that the decision would remain a state decision, so the legal status of kratom does not appear to be in jeopardy. The majority of states still allow the use of kratom, and the AKA is actively working to regulate the industry with the KCPA.
Will Texas Ban Kratom?
Now that you know the answer to, "Is kratom legal in Texas?" You may be wondering if there are talks of a ban in the near future. The answer is no. At this time, Texas has no plans of banning kratom. They are happy to leave it up to each individual as to how they want to handle kratom. This has suited both kratom enthusiasts and lawmakers. AS of now, the kratom legal status seems to be untouched in the great state of Texas.
Where Can You Buy Kratom in Texas?
You can buy kratom in Texas gas stations, smoke shops, and even some bars. Here are some local shops you can check out in Texas.
Looking to buy 100% pure gold bali kratom online at affordable prices? oasis kratom offers aka and gmp verified products starting at $15. shop now!

$

15.00 –

$

325.00 Select options

Finding high-quality Gold Maeng Da Kratom Is Not Easy. Check out Oasis Kratom's pure and organic products that are third-party lap tested.

$

15.00 –

$

325.00 Select options

Green Malay Kratom comes from the forests that are found within Malaysia's mountainous countryside. Lab Tested - Money Back Guarantee!

$

15.00 –

$

325.00 Select options
Smokin Dragon Gifts
The atmosphere in Smokin Dragon Gifts is pleasant and inviting. The staff is known to be friendly, and they offer a variety of products for you to choose from.
Location: 10621 South Fwy, Fort Worth, TX 76140
Phone: (817) 551-5578
Hours: Monday – Saturday 10 to 8, Sunday 12 to 5
The Wild Side
The Wild Side offers hookahs, glass pipes, cigarettes, cigars, vaporizers, smoking gear & jewelry. Easily accessible with all the products you love.
Location: 1209 S Cooper St, Arlington, TX 76010
Phone: (817) 548-0338
Hours: Monday – Sunday 10 to 9
Moon Kratom
Moon Kratom is known for its high-quality products and prices. If you are looking for a specific strain you will more than likely find it here.
Location: 2406 W Parmer Ln, Austin, TX 78727
Phone: (737) 703-8420
Hours: Call for hours of operation
Discount Cigarettes
Known for their tobacco products, you will also find vaping supplies and kratom at this location. The staff is known to be friendly and helpful.
Location: 6504 TX-78 #130, Sachse, TX 75048
Phone: (972) 530-5990
Hours: Monday – Saturday 9:30 to 730, Sunday 10 to 6
Perfectly Measured and Tasty!

Buying Kratom Online
As we mentioned above, the kratom industry is unregulated in Texas. This means you are likely overpaying for a product that isn't as high-quality as it should be. Your best bet is to buy your kratom online. Look for vendors who are approved by the AKA as members of their good manufacturing process and standards program. Membership requirements for this program include third-party lab testing for every batch to measure alkaloid content and the absence of harmful bacteria.
To find a trusted source we have put together some tips to help you find a vendor that will offer you high-quality kratom and excellent customer support.
Make sure that the vendor that you choose is registered with the American Kratom Association.
Read reviews to help understand other customers' interactions with the company.
Make sure that lab testing is conducted on all products and that it is 100% Mitragyna Speciosa.
Send an email to the company and ask a few questions. This will help you see how long it takes for them to respond. If it takes an extended amount of time you may consider looking for another company.
OASIS KRATOM
Here at Oasis Kratom, we strive to provide you with the highest quality products coupled with exceptional customer support. In doing so, we are part of the American Kratom Association and comply with guidelines that they have set for the industry. This means that you are buying from a trusted vendor who takes the time to comply with guidelines to keep you safe.
All products are ethically harvested and we test according to GMP regulations. Each lot is tested 9+ times for salmonella, E. coli, staph, yeast, mold, and to confirm its 100% all-natural Mitragyna Speciosa. Visit our Lab Test page to learn more about our quality assurance measures or to request a copy of our most recent lab test results.
Shop our website and let us know if you have any questions. You will find a large variety of kratom powders and kratom capsules on our site. We hope we have answered your question, "Is kratom legal in Texas." Visit our blog and learn more about rather kratom is legal in your state.


---