Massachusetts is one of the first original states to settle here in America. It may have some old ways about it, but is kratom legal in Massachusetts? Lawmakers have never tried to ban kratom, so you will be able to buy this ancient herb from anywhere in the state. However, there are more legalities tied to kratom, so let's take a closer look at the kratom legality in Massachusetts. 
Is Kratom Legal In Massachusetts?
If you live near Massachusetts or planning a trip to the bay state, you may be wondering if kratom is legal here. As of the writing of this article, kratom is legal in Massachusetts. This means you can buy kratom, sell, or possess it anywhere in the state without issues. 
Some states have legalized kratom, but specific areas have banned kratom use. Such as Sarasota County in Florida. You can legally possess, buy, or sell kratom anywhere in the state of Florida except for Sarasota. This can make it tricky because if you were to get stopped by law enforcement and have your kratom on you, you could face legal issues.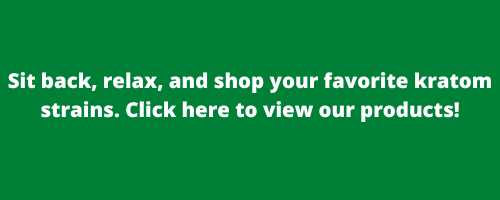 That is why it is always best to understand the laws within your state. However, this is not the case for Massachusetts. Even in major cities such as Boston, Salem, Plymouth, Cambridge, and Worcester you will be able to buy and possess kratom. 
Kratom Legislation In Massachusetts
Massachusetts legalized Medical Marijuana back in 2012, so kratom being legal is no surprise. This state has not shown any interest in banning its use and there are no legislations in the works against this herb. 
This is great news for kratom enthusiasts throughout the state. However, things can always change and that is why you must stay current on the kratom laws within your state. If there is talk of banning this herb, then your support will be needed. 
So, you will find kratom in many shops throughout the state. This includes vape shops, smoke shops, gas stations, and specialty shops. There are neighboring states that have banned the use of kratom, including Rhode Island and Vermont. 
Is Kratom Popular In Massachusetts?
Now that you know the answer to, "Is kratom legal in Massachusetts?" You may be wondering if it is popular. Although support for this herb has never been necessary, it would appear it is popular in the Bay state by the number of shops that offer it. 
The only issue with the kratom industry is the fact that it is not highly regulated. However, it has not been an issue so far, which suggests that it will not be an issue in the future. To help deter the act of a ban in this state, the American Kratom Association (AKA) is actively trying to get each state on board with the Kratom Consumer Protection Act (KCPA).
This act will help regulate the industry and make it a safer place for consumers. Keep reading to learn more about this act and the AKA. 
Looking to buy 100% pure gold bali kratom online at affordable prices? oasis kratom offers aka and gmp verified products starting at $15. shop now!

$15.00 – $325.00

Select options
Classification Of Kratom In Massachusetts
Since kratom is legal in Massachusetts, there is no classification of this herb in this state. However, if lawmakers were to decide they were unhappy with the herb, they could bring legislation against kratom and try to get it listed as a controlled substance. Many states across the United States have done this. That is why we always advise our readers to stay current on kratom laws. 
The American Kratom Association
The American Kratom Association is the main advocacy group for kratom across the nation. They step in when there are talks of banning kratom. In doing so, they have successfully overturned a number of legislations. 
In addition, the AKA is working hard to get all states on board with the KCPA, which will help regulate the kratom industry. They actively monitor federal, state, city, and municipal legislation. At the moment, kratom is not regulated on a federal level. So, each state is left to decide how they want to handle kratom. 
This means that there is a lot of room for fakes and scams. The AKA has set guidelines for vendors to follow with their GMP protocols. Oasis Kratom is a proud member of the AKA, and we abide by the standards they have outlined. 
In doing so, we offer the highest quality kratom on the market. Visit the American Kratom Association website to learn more about their activities and current advocate projects.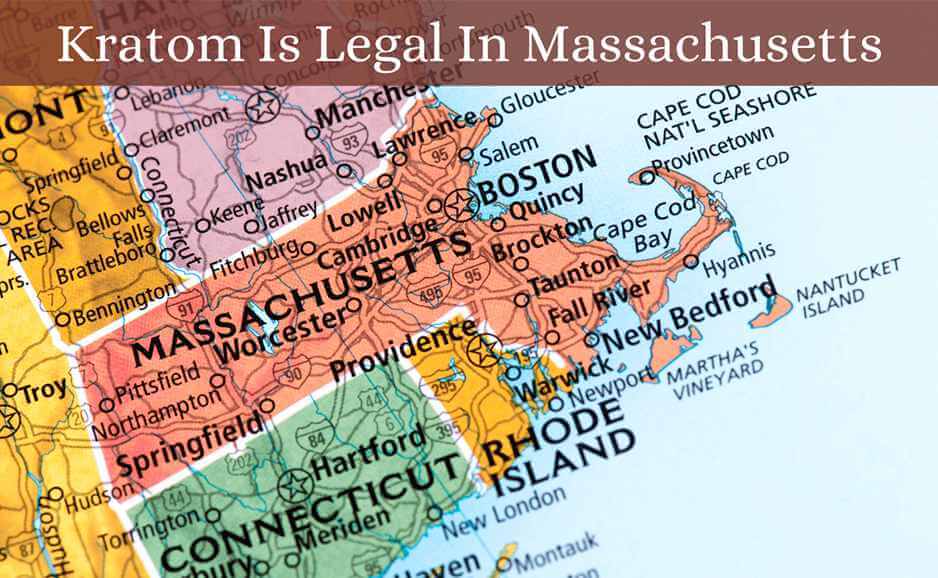 WHAT IS THE KRATOM CONSUMER PROTECTION ACT?
The Kratom Consumer Protection Act (KCPA) is a bill that will help place regulations on the kratom industry throughout the nation. 
Areas this act will cover include:
Manufacture, distribution, sale, and possession of kratom

Manufacture, distribution, and sale of contaminated or adulterated kratom

Any age limits 

Fines and penalties 

Testing kratom   
This act was introduced by the American Kratom Association (AKA) along with the Botanical Education Alliance (BEA). The AKA is working hard to get all states on board with this act so that the kratom industry can be more regulated. In doing so, it will be a safe place for consumers and it will also help keep kratom legal. The biggest issue that lawmakers have with kratom is the fact that it is not regulated. 
BUYING AND SHIPPING KRATOM IN Massachusetts
While you can buy kratom locally at a number of shops, a lot of people opt to buy their kratom online and have it shipped to their home. However, if you are new to the world of kratom, you may think buying it online and having your kratom shipped would pose an issue. This is not the case. 
While many states have banned the use of kratom, vendors will only ship to areas where kratom is legal. So, it will not matter where your package travels during the shipping process. It is the final destination of your package that matters. 
Even if your package goes through areas where kratom is banned, shipping companies must comply with federal laws. If you have any concerns about shipping kratom to your home please reach out to us. We would be happy to answer any questions that you may have about shipping. 
Is Kratom's Legal Status In Jeopardy?
As far as kratom's legal status goes, it is not regulated at a federal level. Therefore, each state must decide how they want to handle this herb. In conclusion, most states have allowed the use of kratom without any legal issues. So, the status of kratom is not in jeopardy on a Nationwide level. However, it is vital that you keep up with the laws and offer support any time it is needed. 
Will Massachusetts Ban Kratom?
Now that you know the answer to, "Is kratom legal in Massachusetts?" You may be wondering if there are talks of banning this herbal remedy anytime soon. As of right now, lawmakers seem to be content with the industry and there are no talks of banning its use in the future. The best thing you can do is offer support if a ban is talked about. 
Where Can You Buy Kratom in
Massachusetts?
If you live in Massachusetts and are new to kratom you may be looking for a local shop to source your kratom. Here are just some of the top places to check out. 
Kang's Corner
Kang's Corner is a favorite among locals. It offers a variety of products including hookah, tobacco products, and vape products. 
Location: 56 Gainsborough St, Boston, MA 02115

Phone: (617) 266-6876

Hours: Monday – Saturday 12 to 7, Sunday Closed
Franklin Smoke Shop
Franklin Smoke Shop is known not only for its variety but also for its low prices. The staff is friendly, the store is clean, and high-quality products. 
Location: 24 E Central St, Franklin, MA 02038

Phone: (508) 528-4686

Hours: Monday – Saturday 9 to 10, Sunday 10 to 9
Puffins Smoke Shop
The locals deem this shop as having great products at affordable prices. You will find tobacco products, CBD, Vape supplies, as well as kratom, and a number of other items. 
Location: 693 Washington St, Attleboro, MA 02703

Phone: (508) 639-5754

Hours: Monday – Saturday 10 to 7, Sunday 12 to 4 
Green Zone Smoke & Gift Shop
You will find loads of options from vape supplies to glassware. No matter what you are looking for you are sure to find it at Green Zone Smoke shop. 
Location: 84 Green St, Worcester, MA 01604

Phone: (508) 755-1878

Hours: Monday – Saturday 11 to 7, Sunday 12 to 6

Buying Kratom Online
Like all things that you buy online, it is ok to be a bit skeptical. More so with kratom because the industry is not regulated. However, buying your kratom online is one of the best options because you will find some of the highest quality kratoms that the industry has to offer. Just take precautions when looking for a trusted vendor. Here are some tips to help you.
Make sure they are registered with the American Kratom Association. This will ensure you are buying from a vendor who complies with some type of standards to ensure quality. 

Read reviews and see what interactions others have had with the company.

Send out an email to the company and see how long it takes for them to get back to you. 

Check for lab testing. If the vendor does not offer lab testing then you do not want to deal with them. You want to make sure that you are getting products that have not been contaminated and are unadulterated. 
Follow these tips and you will find a vendor which you can buy your kratom from. While it may prove to be good to try a few different vendors out at first, finding one to stick with will help build trust and quality levels for your kratom products. 
Finding high-quality Gold Maeng Da Kratom Is Not Easy. Check out Oasis Kratom's pure and organic products that are third-party lap tested.

$15.00 – $325.00

Select options

Green Malay Kratom comes from the forests that are found within Malaysia's mountainous countryside. Lab Tested - Money Back Guarantee!

$15.00 – $325.00

Select options
Oasis Kratom
We hope that this blog has answered your question, "Is kratom legal in Massachusetts?" We are a part of the American Kratom Association and follow their strict guidelines. In doing so, we can offer you the highest quality products within the market. Please take some time to explore our website and let us know if you have any questions. We offer a vast line of kratom capsules and kratom powder. 
All products are ethically harvested and we test according to GMP regulations. Each lot is tested 9+ times for salmonella, E. coli, staph, yeast, mold, and to confirm its 100% all-natural Mitragyna Speciosa. Visit our Lab Test page to learn more about our quality assurance measures or to request a copy of our most recent lab test results.


Check Out Our Other State Legality Articles:
---