While the label of a product may not be a topic of interest to you, in the kratom industry it is quite important. It's true that most of us skip out on reading the label of a product, but this is a risky practice when it comes to specific products. 
Product labels in general contain a lot of important information that you should be aware of. Many industries are regulated by the FDA, such as the food and health industries. These industries must comply with the FDA when it comes to product labeling.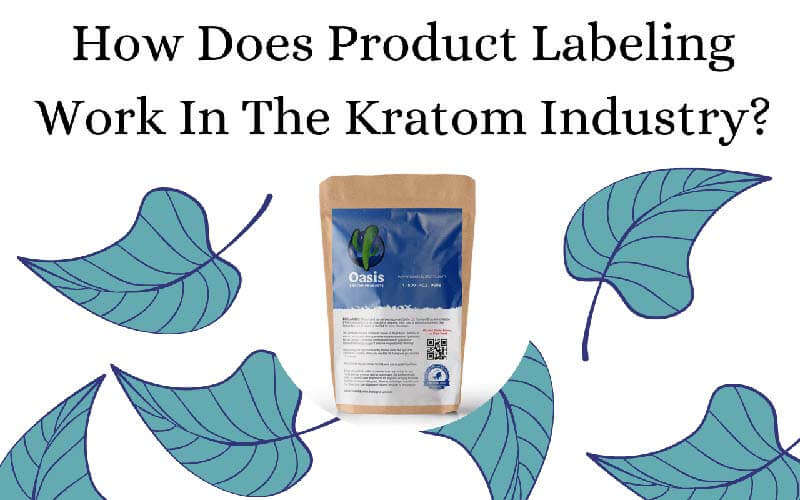 However, this is not the case for kratom. This herb does not contain a regulatory force, and it is left to each state as to how they want to handle kratom. Without official regulations for this industry, it has left a large market for manufacturers and vendors to supply consumers with products that are contaminated or contain fake products. 
In this article, we will discuss kratom labeling and why it matters. This will help ensure you are getting a high-quality product that will suit your needs.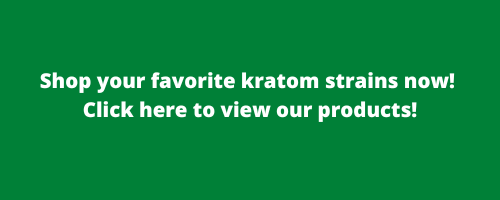 Brand Distinction
Labels in general are created to show brand distinction and attract consumers to their brand's characteristics. A product label will be comprised of imagery, colors, and information about the brand. The full story of the brand will not be on the label, but the consumer will be able to get a feel for the brand and what they are about. A label can tell the customer what they can expect from a product. 
Branding is especially important, as it will set you apart from others. If branding is left out, then you will never become a favorite among consumers. You will fall into the category of just another label of kratom on the market. Branding draws a distinction between the variety within the marketplace. While products may be similar, a brand can set them apart. This is just as important in the kratom industry because consumers are looking for trusted brands.
What Should Be Included On A Label?
While branding is important, the label needs to contain more than just branding material. The kratom industry is not regulated, so there is a larger amount of vital information that consumers need to know about each product. 
Kratom is not regulated at a federal level. Each state makes its own decision on kratom. Therefore, with the variants in-laws, there also come variants in requirements for labeling. While some states have not taken any steps to regulate kratom in their area, others have put guidelines in place that must be followed by all manufacturers and vendors. 
It is vital that all vendors comply with these regulations, and provide as much relevant product information on each label. The following are a generalized set of guidelines that each product should contain. This could vary, as mentioned, each state has its own jurisdiction over the kratom market in their region. 
Warnings
All kratom labels need to include warnings and precautions. These should help users understand what you can and cannot do before and after taking the product. For example, some products warn you against operating heavy machinery after its use. 
This is not the case with kratom, as it only serves as an example of what may be placed as a warning on a label. These warnings are important as they are put in place to keep consumers safe. Also, they need to be listed for legal reasons. At this time, there are no mandatory warnings that must be listed for kratom, as the industry is not regulated. 
Product Specs
Every label should contain product specs. This would include the ingredients (both active and inactive), serving size, and nutritional breakdown. Some products do not need to contain a nutritional breakdown, as they are not regulated as food or drug. At the moment, kratom labels do not call for a nutritional breakdown because it is not regulated by the FDA. 
Legalities & Complications
Kratom labeling is complicated because they are an in-between product that does not have any mandatory regulations. Some states have set guidelines for kratom, which include product labeling. However, it is not a nationwide mandate, which makes kratom labeling a complicated topic. 
Kratom continues to be a gray area because it is not regulated by the FDA, nor has it been classified. So, many consumers and vendors are at a loss when it comes to knowing what should or should not be on a product label. 
At this point, kratom vendors are left to decide what needs to be added to a label. However, there is one group of advocates, The American Kratom Association, that is trying to get all states on board with the Kratom Consumer Protection Act and their GMP Standards Program. Both of these programs set regulations for the industry and will make kratom a safer product for consumers. 
American Kratom Association
The American Kratom Association (AKA) is an advocacy group that has come up with a GMP Standards Program to establish a higher level of manufacturing processes for Kratom Vendors. Their guidelines help list out specific aspects that should be contained on kratom product labels. Although these guidelines are not mandatory, it has set some standards for the kratom industry when it comes to labeling. 
Vendors can sign up and become a part of the American Kratom Association GMP Standards Program. It shows compliance on the vendor's part. It helps the consumer see who is a trusted vendor, as they are complying with standards that have been outlined by the AKA.
The AKA wanted to create a safer environment for consumers while keeping kratom legal throughout the nation. The GMP ensures that kratom vendors are delivering high-quality products that are safe for consumption. 
Vendors who are a part of the AKA are generally seen as a trusted source of kratom. Oasis Kratom is one of 25 vendors that is currently registered with the AKA and follows its guidelines for labeling. 
GMP Label Guidelines
The program outlines the following guidelines to be used by kratom vendors when labeling their products:
The labels, labeling, or advertising of any kratom product should not bear any disease claims (i.e., claims regarding the treatment, cure, prevention, or mitigation of disease) or unauthorized health claims.

The labels, labeling, or advertising of any kratom product should not bear any structure/function claims.

The labels, labeling, or advertising of any kratom product should not reference any research or clinical data.

Each finished product label must include a batch or lot number.

Each finished product should be labeled to disclose the mitragynine and 7-OH alkaloid content of the product.

Each finished product label must advise consumers to consult with a physician for dosing information relative to alkaloid values.

No kratom products may be sold to individuals under the age of 18.

The label should bear a statement that pregnant women should not use kratom products during pregnancy.

All labels, labeling, or advertising should include the following statement: "This product is not intended to diagnose, treat, cure, or prevent any disease or condition."
You can see by the guidelines here that there are a lot of different words that need to be used with precaution when advertising and labeling kratom products. Kratom is not approved by the government to treat any type of specific condition, so this limits the wording that can be used on packaging. 
Other information that is important to include:
Lot # to cross-reference with lab results

Country/Region of origin

Strain type

QR code for additional information

Consumer Product Labeling
Now that you understand a little more about the kratom industry and what should go on a product label, it should be easier to choose a trusted vendor to source your kratom. You want to go with a company that has taken the time to provide you with all the necessary information about kratom to keep you safe as a consumer. Do not skim product labels, take the time to read them, and make sure that the kratom you are buying is 100% authentic. 
Reliable vendors will ensure that they follow the guidelines that are set by the AKA. While it is not mandatory, it is the only regulation within the industry regarding labeling at the moment. When you purchase products that contain clear labeling you will have a safer experience with kratom. As a trusted member of the AKA, Oasis Kratom offers high-quality products in a variety of strains. Shop our website and let us know if you have any questions.


---