Mitragyna Javanica has both similarities and differences when compared to kratom. This herb comes from the Kra Thum Na tree that is native to Southeast Asia. While the M Javanica tree is similar to that of M Speciosa (Kratom), both trees have a very different chemical makeup. Let's take a closer look at Mitragyna Javanica and see if this herb is a suitable alternative for kratom.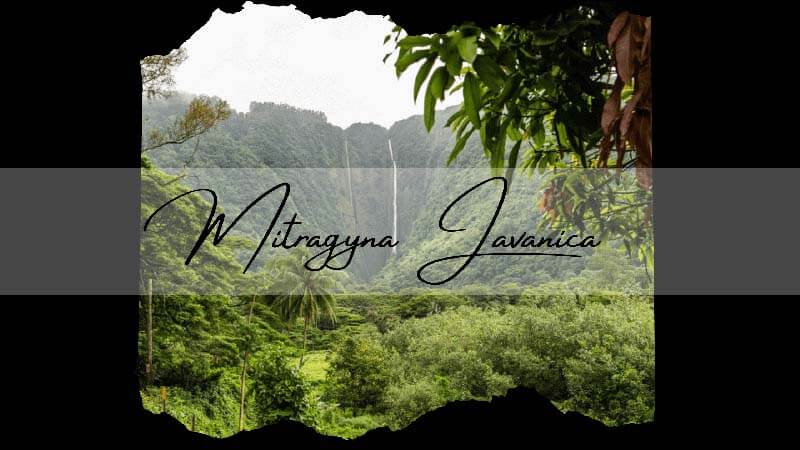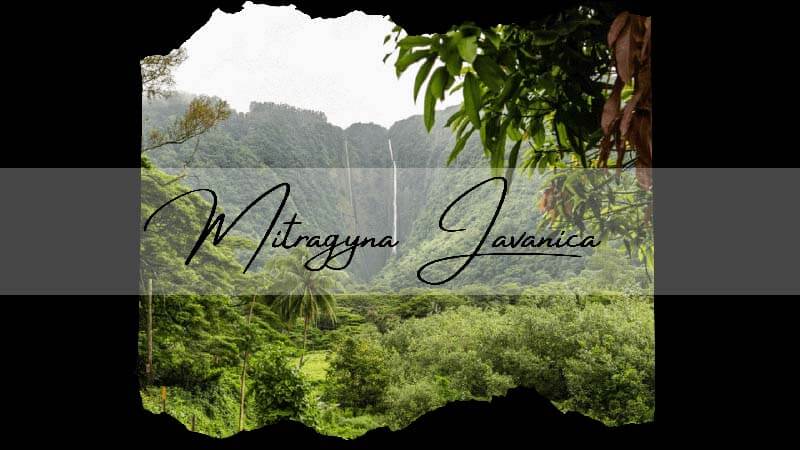 What Is Mitragyna Javanica?
As mentioned above Mitragyna Javanica is from Southeast Asia. It has a close affinity with kratom, making the two similar. However, M Javanica is not as potent as kratom. It contains different alkaloids.
Mitragyna Javanica does not contain the main alkaloid mitragynine. It does contain a similar compound known as Mitrajavine, and a large amount of 3-isoajmalicine. You should be aware that there is a major lack of scientific research when it comes to Mitragyna Javanica.
While it is known to be a common substitute for kratom you should never start any new substances without first consulting your physician. They are the only ones who can provide you with sound advice and recommendations when it comes to your health.
Kratom nor Mitragyna Javanica is not used to treat, cure, or mitigate any disease, illness, ailment, and/or condition. Please see FDA import alert 54-15. We make no representations as to intended use or suitability for use.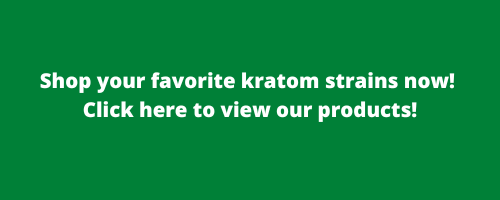 Mitragyna Javanica is similar to kratom in the forms that it is available, which include powder, extracts, and capsules. This herb is relatively new to the Western World and may not be available in your local shops. You can find it online but it will not be as widely available as kratom is.
Other alternatives to kratom include Mitragyna, Parvifolia, Mitragyna Tubulosa, Mitragyna Hirsuta, and Mitragyna Javanica. All of these plants happen to be native to Southeast Asia, including China, Thailand, Malaysia, Borneo, and Indonesia. All of these herbs require a hot and tropical climate with rich soil to thrive.
Mitragyna Javanica is rare when compared to M Speciosa. These herbs can be found in nearly all parts of Thailand, and is referred to as "Krathumna".
Comparison: Kratom VS Mitragyna Javanica
A lot of people are not aware of Mitragyna Javanica. It is not talked about like kratom, but it does not carry the negative connotations that come with kratom either. There are probably a thousand questions racing through your mind about this herb and how it truly measures up to kratom. We are going to do our best to offer you a fair comparison of both so you can see how they are similar and different.
Maeng Da is a Thai nickname translating into "pimp grade". It comes fresh from the plantations of Indonesia.Lab Tested - Money Back Guarantee!

$

15.00 –

$

325.00 Select options

Looking to buy 100% pure gold bali kratom online at affordable prices? oasis kratom offers aka and gmp verified products starting at $15. shop now!

$

15.00 –

$

325.00 Select options
Potency Levels
Mitragyna Javanica is known to be milder than kratom. Since their chemistry profiles are different you will find that each offers support in different ways. It all comes down to user preference and what you are looking for when sourcing an herb like M Javanica and kratom. If potency is high on your list then you will want to check out some kratom strains.
Chemistry
While we mentioned the chemistry of each herb above we want to review it here so you can see how each herb compares. Kratom has an abundance of alkaloids, but the two main ones are Mitragynine and 7-hydroxymitragynine. They work with the receptors in your brain and are known to be very potent.
Mitragyna Javanica is milder when it comes to chemistry and potency levels. This herb contains Mitrajavine, and a large amount of 3-isoajmalicine. So you can see the chemistry profile for these two herbs is completely different. Since there is a lack of scientific research for both kratom and M Javanica, most detailed reports are anecdotal. This makes it hard to know how the chemistry of these two herbs compares. However, we do know, that the active alkaloids for both herbs live in the broad leaves of the Kra Thum Na tree and the Mitragyna Speciosa tree.
Legalities
Kratom is one of those herbs that has received a lot of press for the wrong reasons. It has been ban in a few states across the nation including Vermont, Rhode Island, and Indiana. Kratom users are constantly having to watch the laws in their area to make sure that they comply.
Mitragyna Javanica, on the other hand, has not been banned in any areas. You will have no issues when wanting to buy this herb. However, you may have a harder time sourcing it than you would kratom. You will more than likely have to turn to an online vendor to get your M Javanica.
Appearance
The Kra Thum Na tree and Mitragyna Speciosa appear very similar. The leaves are similar and the way they grow is also similar. Both trees require a tropical climate to thrive and are native to Southeast Asia. In addition, the powder will look similar when the leaves are crushed.
Forms
Both kratom and Mitragyna Javanica come in powders, extracts, and capsules. These are the basic forms of both herbs, but the market is always expanding and offering more so you may find some alternative forms such as gums, vape juices, and teas.
Is Mitragyna Javanica Legal In The US?
We touched on the legalities above. However, kratom has many laws that surround it and should not be overlooked. This herb is welcome in most states and areas across the United States, but some have taken the extra steps to place kratom on a controlled substance list. States that have a kratom ban include Indiana, Alabama, Arkansas, and Wisconsin.
Mitragyna Javanica is not widely known and there is a lack of research behind this herb. The unknown comes with both good and bad. Not being well-researched means that we do not know a lot about M Javanica. On the other hand, there is no reason to ban an herb that is not known.
Kratom was a ban in Thailand in the early 1930s. This led to many other bands for kratom across the globe. Because of these bans people have started searching for alternatives to kratom. Mitragyna Javanica was the closest compound and therefore it became a popular alternative. It is well known in Thailand, as people have turned to this herb due to the ban of kratom.
Where Can You Buy Mitragyna Javanica?
Mitragyna Javanica is most widely purchased through an online vendor. Not all kratom vendors will offer this herb, but you may be able to find specific vendors who specialize in a wide variety of Asian herbs.
A simple Google search should pull up some vendors that you could purchase this herb. You may or may not be able to locate Mitragyna Javanica through local shops that specialize in Asian herbs. Since this herb is not widely known, buying online is going to be your best option.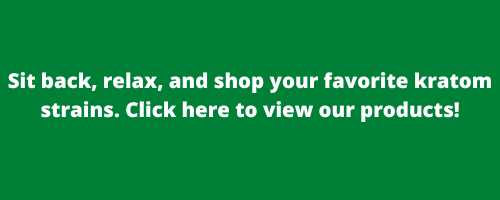 Final Note
Mitragyna Javanica is a mild substitute for kratom. However, in areas where kratom is not available, it may serve as the best alternative. It has been a choice herb in Thailand for many years but is new here in the Western World. There is not a lot of research surrounding M Javanica, so the future for this herb is a little uncertain. However, at the moment it has promise. Mitragyna Hirsuta is another popular kratom alternative in Thailand, but Mitragyna Javanica tends to be the best alternative. However, keep in mind that the active alkaloid content tends to set kratom apart from other alternatives.
If you are searching for kratom strains we have you covered here at Oasis Kratom. We offer a large range of powders and capsules. You will find red vein, white vein, green vein, and yellow vein kratom.
We are a proud member of the American Kratom Association and adhere to all GMP protocols. This has allowed us to offer our customers the highest quality kratom on the market. If you have any questions when shopping our site please do not hesitate to ask. We hope this blog has helped you understand Mitragyna Javanica a bit better.


---