If you are new to kratom, you may be wondering is kratom legal in West Virginia? Yes, if you live in West Virginia you can buy, sell, or possess kratom without any issues. However, there are loads of legalities that surround this all-natural herb, so let's take a closer look at the kratom legality in West Virginia.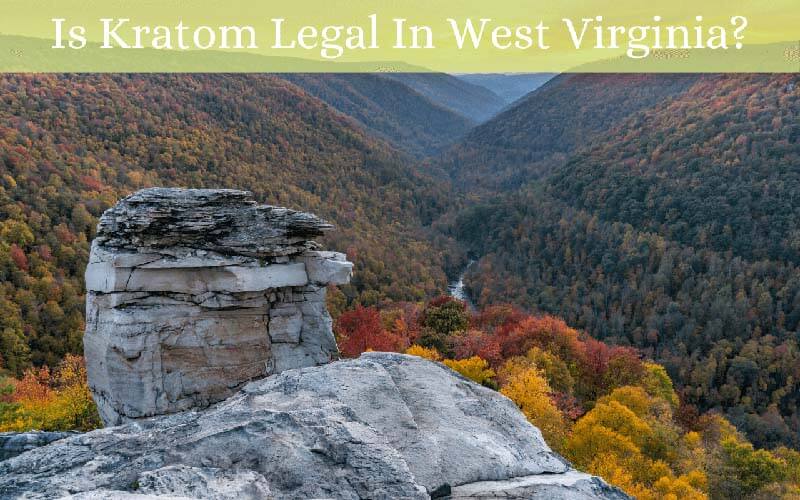 Is Kratom Legal In West Virginia?
Kratom is legal in West Virginia. However, there was a bill introduced that aimed to ban kratom but it died in the committee. We will talk about this bill more in the next section. With kratom being legal in West Virginia, it would be available all over the state in a variety of smoke shops, vape shops, and specialty shops.
Some states allow the use of kratom, while others have placed a ban on it. Then some states have legalized kratom but it is illegal in specific areas, such as Sarasota County Florida. Kratom is legal everywhere in the state except Sarasota. This can be very hard for those who need to travel to this area, as they may be facing criminal charges if they are caught with kratom.
However, this is not the case for West Virginia. Kratom is legal in all areas including Charleston, Morgantown, Wheeling, Parkersburg, and Martinsburg. Find out more about kratom legality in the next section.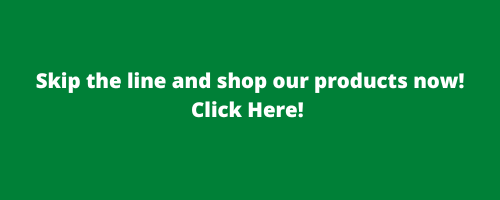 Kratom Legislation In West Virginia
Now that you know the answer to, "Is kratom legal in West Virginia?" Let's explore the legalities of kratom. In 2018, the West Virginia Senate received a bill that intended on adding kratom to the controlled substance list.
This bill intended on listing mitragynine and 7-hydroxymitragynine (the two main alkaloids in kratom) under opiates in Schedule I of the controlled substance list. However, this would be completely inaccurate, as kratom is a part of the coffee family. It is an all-natural herb and does not bind with opioid receptors within the human brain.
The proof comes in the scientifically proven Kratom 8-Factor Analysis. The bill eventually died and there have not been any other talks of banning kratom in West Virginia. There is no other pending legislation regarding kratom in this state.
Classification Of Kratom In West Virginia
Although there were attempts to classify kratom in West Virginia, the bill died in the senate. So, kratom is not classified and people are able to freely use legal kratom in this state. However, you must follow the laws in your state to ensure that you are always complying with them. Also, if there are rumors of it becoming ban then you will need to offer your support. No new bills have come to light regarding kratom.
Is Kratom Popular In West Virginia?
Now that you know the answer to, "Is kratom legal in West Virginia?" It's time to explore if this ancient herb is popular in this state. Yes, kratom is popular and can be found in many shops locally. There are a lot of avid users in the state of West Virginia, which makes it a popular herb. So, if you are looking to try kratom and live in this state, you should have no issues finding it in your local stores.
Looking to buy 100% pure gold bali kratom online at affordable prices? oasis kratom offers aka and gmp verified products starting at $15. shop now!

$15.00 – $325.00

Select options
Buying and Shipping Kratom In West Virginia
A lot of people worry about buying kratom online and having it shipped to their homes. This is because of the legalities that surround kratom. However, kratom can be shipped to any state that allows its use. It will not matter if it travels through states that have banned its use. It is the final destination that matters the most.
So, as long as you are shipping kratom to an address in West Virginia, you should have no issues. Kratom is not federally regulated, so each state has to decide how they want to handle this herb. In doing so, all shipping companies must abide by these laws. Therefore, you should have no issues when it comes to shipping your kratom.
While you can gain access to kratom from your local shops, a lot of avid kratom users will buy from online vendors. This is because they have a wider variety of strains and typically offer better prices.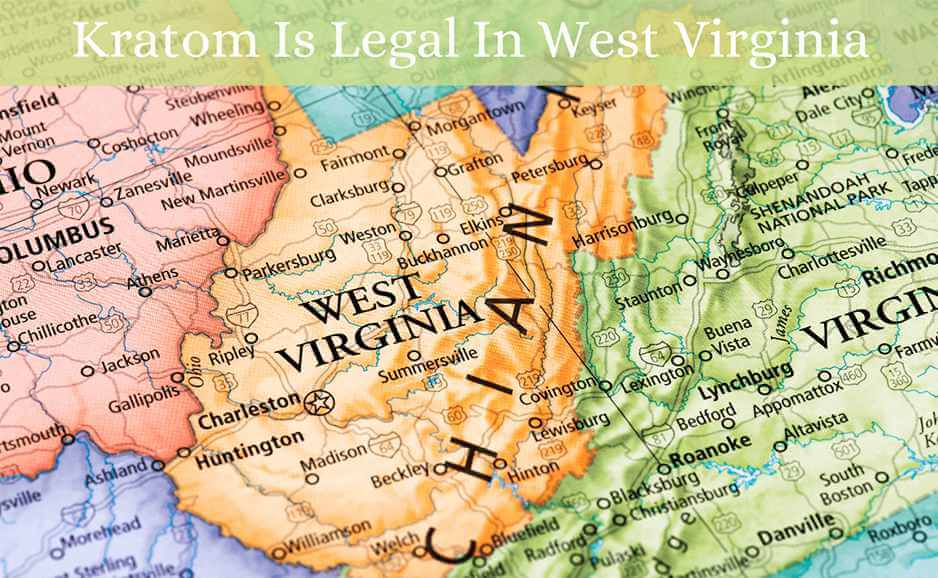 The American Kratom Association
When it comes to advocating for kratom, the American Kratom Association is known for its main support in the United States. This group has been responsible for overturning several legislations that aim to ban kratom. They have also come up with a number of solutions to regulate the industry.
The AKA has designed GMP protocols to help vendors ensure the kratom they are supplying is high quality, free from contaminants, and unadulterated. As a member of the AKA, we adhere to these guidelines and find them highly important. When you buy from us you are buying from a trusted vendor who cares about their customers.
In addition, the AKA is also working to get every state on board with the Kratom Consumer Protection Act. This act will address different areas within the industry. This includes age restrictions, labeling, testing, and more. Keep current on the kratom laws in your state, and check out the AKA website to become more actively involved with their efforts to keep kratom legal across the nation.
WHAT IS THE KRATOM CONSUMER PROTECTION ACT?
The Kratom Consumer Protection Act was introduced by the American Kratom Association (AKA) along with the Botanical Education Alliance (BEA). This act will address the following concerns:
 Manufacture, distribution, sale, and possession of kratom
Manufacture, distribution, and sale of contaminated or adulterated
kratom
Any age limits
Fines and penalties
Testing kratom
Labeling kratom products
The KCPA aims to place regulations on the kratom industry and help keep it a safer place for consumers.
Is Kratoms Legal Status In Jeopardy?
Since Kratom is not regulated by the government, each state is left to decide how they want to handle this ancient herb. At this time, kratom's legal status is not in jeopardy on a nationwide level. However, it is best to keep an eye on the legalities of kratom both in your state and at a nationwide level.
Will West Virginia Ban Kratom?
Since the bill to ban kratom was denied by the Senate, there have been no other talks of banning kratom in West Virginia. This does not mean that they may be in the future. So, it is important that you keep an eye on your state's laws and offer support when it is needed. The AKA is working to get West Virginia on board with the KCPA. If this happens, the kratom industry will be regulated in West Virginia and there will be less of a chance of this herb becoming banned.
Where Can You Buy Kratom in West Virginia?
You can purchase kratom in many vape shops, smoke shops, and specialty shops across West Virginia. Here are just some of the places that you may want to visit.
Glass Gone Wow
Located on High Street, you will find a ton of products at Glass Gone Wow. This includes vape supplies, elite pipes, and e-cigarettes. They also offer a large variety of CBD and Kratom products.
Location: 473 High St, Morgantown, WV 26505
Phone: (304) 241-1528
Hours: Every day 10 to 8
Gumby's Cigarettes & Beer World
Offers a large variety of products which includes liquor, tobacco, and kratom. The staff is friendly and you are sure to find some unique and fun products at Gumby's.
Location: 4052 Washington St, Weirton, WV 26062
Phone: (304) 748-0001
Hours: Monday – Thursday 7 to 10, Friday 7 to 11, Saturday 8 to 11, Sunday 9 to 10
Smokers' Choice
Consumers have mentioned the variety of products as well as the low prices. You can find a little bit of everything at Smokers' Choice. Give it a try next time you are in town.
Location: 3709 Pennsylvania Ave, Weirton, WV 26062
Phone: (304) 723-3755
Hours: Monday – Saturday 8 to 8, Sunday 10 to 6
Your CBD Store
This shop is heavily devoted to CBD products but does have a variety of kratom strains. Stop in and check it out! Let us know what you think!
Location: 500 Lafayette Ave, Moundsville, WV 26041
Phone: (304) 810-4179
Hours: Monday – Saturday 9 to 6
GUIDE FOR BUYING KRATOM ONLINE
A lot of people will opt to buy their kratom online because they can source higher-quality products at a cheaper price. However, there are some things that you will want to do to ensure that you are buying from a trusted source. Try these tips out:
Make sure that the vendor that you choose is registered with the American Kratom Association.
Read reviews to help understand other customers' interactions with the company.
Make sure that lab testing is conducted on all products and that it is 100% Mitragyna Speciosa.
Send an email to the company and ask a few questions. This will help you see how long it takes for them to respond. If it takes an extended amount of time you may consider looking for another company.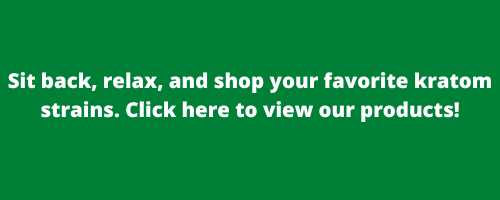 Oasis Kratom
As a member of the American Kratom Association, we adhere to all GMP protocols. This means we provide you with the highest-quality kratom that the market has to offer. All products are ethically harvested and we test according to GMP regulations. Each lot is tested 9+ times for salmonella, E. coli, staph, yeast, mold, and to confirm its 100% all-natural Mitragyna Speciosa. Visit our Lab Test page to learn more about our quality assurance measures or to request a copy of our most recent lab test results.
Shop our wide selection of kratom products and let us know if you have any questions. It is our goal to offer you amazing products at the best prices with the best customer service. We hope that this blog has answered your question, "Is kratom legal in West Virginia?"


CHECK OUT OUR OTHER STATE LEGALITY ARTICLES:
To find out if kratom is legal in your state check out our kratom legality page.
---