Perhaps you are planning a trip and want to know, "Is kratom legal in Minnesota?" Currently, kratom is legal to buy, sell, or possess in Minnesota as long as you are over 18. Many legalities surround this ancient herb, so let's examine the laws surrounding kratom.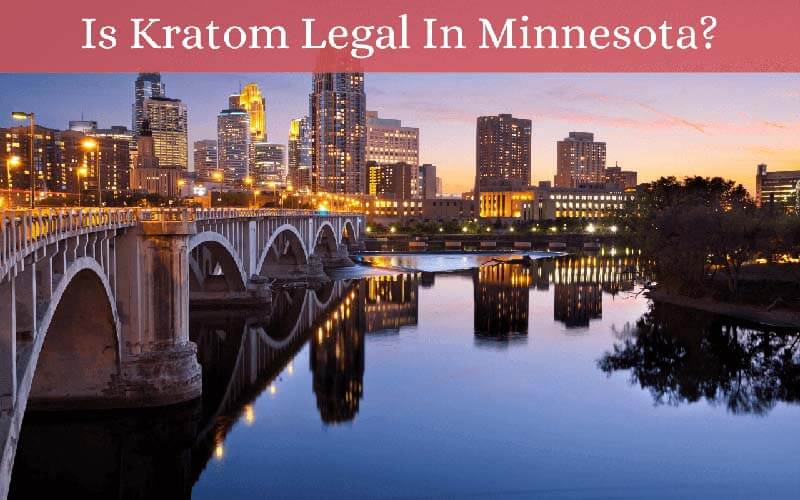 Is Kratom Legal In Minnesota?
You can legally buy kratom in Minnesota if you are over 18. Many states have legalized kratom, while someplace banned this herb. Then others allow its use, but there are specific areas that have placed a ban on kratom, such as Sarasota County in Florida. Kratom is legal throughout Florida, except for Sarasota. So, this can be confusing for kratom users, as they can face criminal charges if they are caught with kratom on them in Sarasota.
This is not the case in Minnesota. You can freely buy legal kratom in all areas, including Fergus Falls, Wahpeton, Alexandria, Moorhead, Willmar, and Brainerd. Find out more about the legalities of kratom in Minnesota by reading the next section.
Kratom Legislation In Minnesota
There were no issues with kratom before 2018 in this state. However 2018, some headway was made in regulating kratom in Minnesota. This regulation came after a spike in individuals becoming ill after the use of kratom. This was also the same year a nationwide salmonella outbreak was found in kratom. There were two cases in Minnesota, which is why the age restriction was restricted.
Minnesota was not looking to ban this all-natural herb; they simply wanted to ensure a responsible adult was taking it. So, they made it a law that no kratom could be sold to individuals under 18.
According to the law in Minnesota, it is a gross misdemeanour to sell Kratom to a minor. There is no other pending legislation or new bills on kratom at this time.
Classification Of Kratom In Minnesota
At the moment, there is no classification of kratom in Minnesota. Many states have placed kratom on a controlled substance list, but Minnesota is not one of them. There are no talks of banning kratom at any time in the future. It seems lawmakers are just concerned about regulating the industry and making it safer for consumers.
Looking to buy 100% pure gold bali kratom online at affordable prices? oasis kratom offers aka and gmp verified products starting at $15. shop now!

$15.00 – $325.00

Select options
The American Kratom Association
The American Kratom Association (AKA) is the main source of support throughout the United States. They have been able to step in and offer support when states have attempted to ban kratom. They have been very successful in overturning these types of bills.
In addition, the AKA has been able to offer guidance regarding regulating the industry. They have come up with GMP protocols for all vendors to follow. While these guidelines are not mandatory, they are vital to our process. As a part of the AKA, we adhere to all GMP regulations.
The AKA is also working with all the states to get them on board with the Kratom Consumer Protection Act. This act aims to regulate the industry, make it a safer place for consumers, and help appease lawmakers' worries about the Kratom industry.
To learn more about the American Kratom Association, check out their website.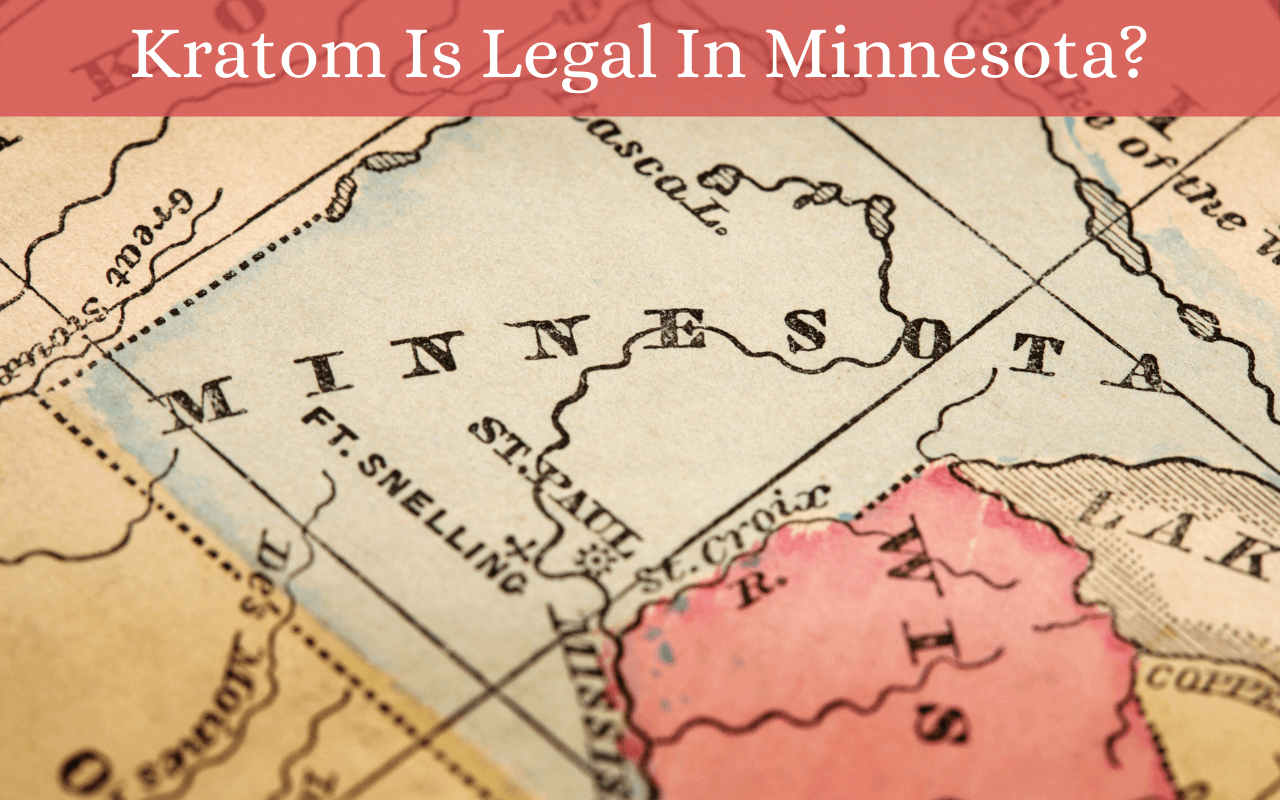 Kratom Consumer Protection Act
The Kratom Consumer Protection Act, also known as KCPA, was Introduced by the American Kratom Association (AKA) and the Botanical Education Alliance (BEA).
This act aims to:
Manufacture, distribution, sale, and possession of kratom

Manufacture, distribution, and sale of contaminated or adulterated kratom

Any age limits

Fines and penalties

Testing kratom

Labelling kratom products
This act will help regulate the industry, make it a safer place for consumers, and help appease lawmakers' worries about this herb.
Buying And Shipping Kratom In Minnesota
While you can buy kratom locally in many smoke shops, vape shops, and speciality shops, some users prefer to buy it online. However, there are worries about legalities when it comes to shipping. Shipping kratom should never be an issue. It does not matter what area kratom travels during the shipping process. It is the final destination that predicts the legalities of this herb.
So, as long as you are shipping to an address in Minnesota where kratom is legal, you should not encounter any type of shipping issues. Stay current on the laws of your state, and be aware that vendors will not ship to areas where kratom is banned.
Is Kratom's Legal Status In Jeopardy?
The federal government does not regulate kratom, so each state can decide how they want to handle it. At this point, there is no worry about banning kratom nationwide. So, it is important that you watch the local laws in your state and offer support if any bans are talked about.
Will Minnesota Ban Kratom?
Now that you know the answer, "Is kratom legal in Minnesota?" You may be wondering about the future of this herb in this state. At this point, there is no talk of banning kratom, and there are no outstanding bills that would imply that the legal status of kratom is in jeopardy. Just keep a watch on the laws and offer support if it is needed. The last thing you want to do is be caught with kratom, which is illegal in your state.
Check out our legality page to learn more about kratom's legal status in other states.
Where Can You Buy Kratom in Minnesota?
If you live in Minnesota or are planning a trip, check out these local stores that offer kratom.
Hideaway Outlet
This shop has a ton of options when it comes to a variety of products, including tobacco, CBD, and Kratom. The shop is easy to access, and workers are noted as friendly.
Location:4135 Coon Rapids Blvd NW, Coon Rapids, MN 55433

Phone: (763) 208-8397

Hours: Monday – Sunday, 10 to 10
The Green Machine
Noted as the best high-quality smoke shop in the area. You can find everything you are looking for at Green Machine. Be sure to check out their kratom strains.
Location: 2409 Nicollet Ave, Minneapolis, MN 55404

Phone: (612) 367-4447

Hours: Monday – Saturday, 10 to 9, Sunday, 11 to 7
Clown Glass
Clown Glass has tons of products but is well known for its glassware. Check out this place when wanting to find something unique.
Location: 2114 Lyndale Ave S, Minneapolis, MN 55405

Phone: 2114 Lyndale Ave S, Minneapolis, MN 55405

Hours: Monday to Saturday, 12 to 8
Apple Valley Tobacco & Vape
Apple Valley Tobacco and Vape offers Tobacco, Cigars, Pipes, E-Cigarettes, and much more. They also have an excellent selection of glassware.
Location: 7539 148th St W, Apple Valley, MN 55124

Phone: (952) 431-3000

Hours: Monday – Friday 8:30 to 11, Saturday 9 to 11, Sunday 9 to 9
Green Malay Kratom comes from the forests that are found within Malaysia's mountainous countryside. Lab Tested - Money Back Guarantee!

$15.00 – $325.00

Select options

Finding high-quality Gold Maeng Da Kratom Is Not Easy. Check out Oasis Kratom's pure and organic products that are third-party lap tested.

$15.00 – $325.00

Select options
BUYING KRATOM ONLINE
While you can buy kratom from many local shops, you can also source it from online vendors. The industry is not regulated, so you will want to take the time to find a trusted vendor. One that you can deal with for the long haul, as this will help you get kratom that will provide you with the wellness support that you are seeking. Here are some tips to help you find a trusted kratom vendor.
Make sure they are registered with the American Kratom Association. This will ensure you buy from a vendor who complies with standards to ensure quality.

Read reviews and see what interactions others have had with the company.

Send an email to the company and see how long it takes them to get back to you.

Check for lab testing. If the vendor does not offer lab testing, you do not want to deal with them. You want to make sure that you are getting products that have not been contaminated and are unadulterated.
Oasis Kratom
As a trusted vendor registered with the American Kratom Association, we adhere to all GMP protocols. This allows us to offer the highest quality kratom the market offers. In addition, our customer service is amazing, and our prices are some of the best around.
All products are ethically harvested, and we test according to GMP regulations. 
Shop our kratom powders and capsules. Let us know if you have any questions, as we would be happy to help you. We hope this has answered your question, "Is Kratom Legal In Minnesota?" Be sure to check back here to find out more about new laws surrounding kratom.


CHECK OUT OUR OTHER STATE LEGALITY ARTICLES:
---