Kratom has risen a lot of concerns across the country, and some states have chosen to ban this herb. However, there are a lot of states that are considering regulating the kratom industry and making it safer for consumers. If you live in or around Utah you may be wondering is kratom legal in Utah? Yes, you can legally buy kratom in this state. This was the first state to adopt the Kratom Consumer Protection Act. Let's take a closer look at the kratom legality in Utah.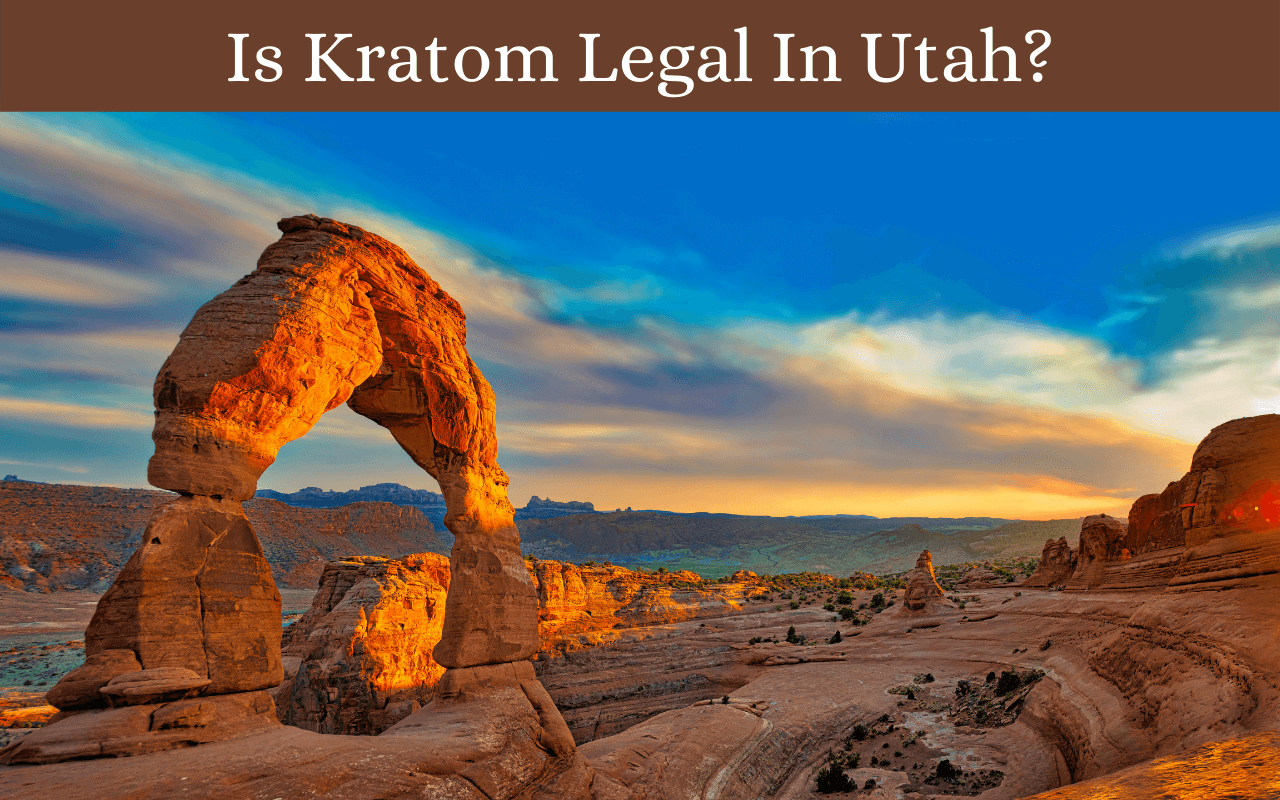 Is Kratom Legal In Utah?
Kratom is legal to buy, possess, and sell in Utah. However, there have been attempts in the past to make kratom illegal in this state. There are a handful of states across America that have chosen to ban kratom, including Vermont, Alabama, Indiana, and Rhode Island.
Some states allow the use of kratom but there are areas within the state that have banned its use, such as Sarasota County in Florida. This means that you can legally use kratom throughout Florida without any issues. However, if you are caught with kratom in Sarasota you will be facing criminal charges.
So, you can see, it is very important to know the laws surrounding kratom in your state. You never want to be on the wrong side of the law. This is not the case for Utah. Kratom is legal in all areas including major cities such as Salt Lake City, Park City, St. George, Ogden, and Provo.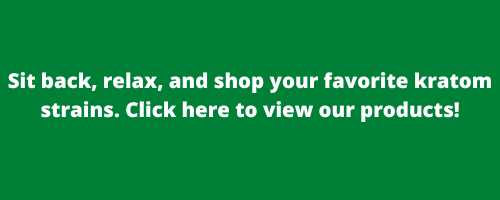 Legalities Of Kratom In Utah
In 2017, a bill was introduced to amend the controlled substance list. It originally included kratom on the list among other dangerous drugs. However, kratom was withdrawn from the bill before it was passed to the committee.
By 2019, lawmakers in Utah prepared a bill that would regulate the kratom industry. This bill was intended to ensure only the purest forms of kratom made it to market. Also, vendors would have to ensure that all products were properly labeled before they could be sold. All adulterated, contaminated, and synthetic forms of kratom would be made illegal.
Those who supported the bill recognized the need for kratom in their state. They also used the 2018 Salmonella outbreak as an example. By having the kratom industry regulated and proper testing of products being conducted, there would be no more worry about these types of issues again.
First State To Regulate Kratom
Utah happens to be the first state to take the steps to properly regulate kratom. On March 26th, 2019, the Utah Senate passed the bill making this state the first to regulate kratom. The bill that was set in place is known as the Kratom Consumer Protection Act (KCPA). This will hold vendors more accountable by making them comply with the following:
adequately lab-test their products for purity and alkaloid content,
label their kratom products and disclose product origin, ingredients, and alkaloid content,
prohibit sales of kratom products that contain contaminants, adulterants, illegal substances, or other pathogens,
destroy any impure products,
not sell kratom to individuals under 21,
face fines or jail time if they do not comply with the regulations.
An additional kratom bill was passed in March 2020 which requires that kratom vendors in Utah pay a $200 fee to register their products, as well as $40 for processing fees. The processing fee was put in place to help cover all the expenses that are needed to issue a license for selling kratom. This bill helped regulate the industry as well as weed out vendors who were not serious about offering quality kratom.
The American Kratom Association
The American Kratom Association is known for its advocacy work throughout the United States. This organization was responsible for drafting the Kratom Consumer Protection Act, as well as working with each state to help them adopt it.
Also, to become a part of the AKA, you must comply with all GMP regulations that they have outlined. This helps ensure that quality products are being brought to market. We are a proud member of the AKA and offer our customers the best kratom that the market has to offer.
Is Kratom Popular In Utah?
Yes, kratom has a place in Utah and this is why lawmakers took the extra steps to ensure that the future of kratom was secure. You will find kratom in many local shops throughout Utah, including vape shops, smoke shops, and specialty shops. Below we will list some for you to check out when in the area.
Is The Legal Status Of Kratom In Jeopardy?
Kratom is not regulated by the federal government. There is no talk of changing this anytime soon, so each state has to make its own decision when it comes to regulating kratom. Just be aware of your state's laws and make sure that you comply with them.
Will Utah Ban Kratom?
No, Utah is one of the few states who took the extra steps to ensure the future of kratom. They have no interest in banning kratom, but rather place regulations on the industry. This allows kratom users to access kratom without issue in this state.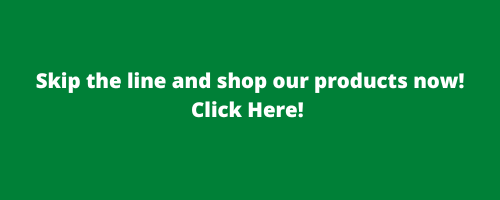 Buying and Shipping Kratom In Utah
A lot of people like to buy kratom from online vendors because they can save money and they have a larger list of strains to choose from. However, some worry about the legalities of kratom and shipping.
No online vendor will ship kratom to areas where it has been banned. When it comes to shipping, it is the final destination that matters the most. So, there should be no issues if you are shipping your products to an address in Utah.
All shipping companies must comply with federal laws. Kratom is not banned by the federal government, so your package should not be stopped or inspected.
Where Can You Buy Kratom in Utah?
If you are looking to source legal kratom from some local vendors in Utah then you are in luck. Several local shops offer kratom, including vape shops, smoke shops, and specialty shops. Here are a few that you can check out.
Green Malay Kratom comes from the forests that are found within Malaysia's mountainous countryside. Lab Tested - Money Back Guarantee!

$

15.00 –

$

325.00 Select options

Looking to buy 100% pure gold bali kratom online at affordable prices? oasis kratom offers aka and gmp verified products starting at $15. shop now!

$

15.00 –

$

325.00 Select options

Finding high-quality Gold Maeng Da Kratom Is Not Easy. Check out Oasis Kratom's pure and organic products that are third-party lap tested.

$

15.00 –

$

325.00 Select options
Grow Kratom
Location: 219 E 300 S, Salt Lake City, UT 84111
Phone: (801) 448-7244
Hours: Monday – Saturday 9 to 7
Smoke Spot Cbd Store
Location: 1074 west, S Jordan Pkwy, UT 84095
Phone: (801) 890-0222
Hours: Monday – Thursday 9 to 10, Friday 9 to 11, Saturday 10 to 11, Sunday 10 to 8
Smoker's Choice
Location: 305 36th St, Ogden, UT 84405
Phone: (801) 627-1727
Hours: Monday – Saturday 9 to 9, Sunday 10 to 6
Salt City Cigars
Location: 1877 Fort Union Blvd, Salt Lake City, UT 84121
Phone: (801) 938-5953
Hours: Monday – Saturday 10 to 9
Vapor Sensations
Location: 18 W Main St, Vernal, UT 84078
Phone: (435) 789-7665
Hours: Monday – Saturday 10 to 7, Sunday 10 to 6
Buying Kratom From An Online Vendor
When it comes to buying your kratom online you want to do so with precautions. This is because there is a lot of room for fakes and scams. So, take the time to do a little homework to ensure the vendor you are buying from is a trusted source. Here are some tips to help you out.
Be sure that you choose a vendor who is an active part of the American Kratom Association.
Take the time to read reviews of the company.
Look at the lab testing to ensure they are offering products that are 100% all-natural Mitragyna Speciosa.
It's a good idea to send the company an email with a few questions. See how long it takes for them to get back to you.
Oasis Kratom
As a member of the American Kratom Association, we follow all GMP regulations. Each lot is tested 9+ times for salmonella, E. coli, staph, yeast, mold, and to confirm its 100% all-natural Mitragyna Speciosa. Visit our Lab Test page to learn more about our quality assurance measures or to request a copy of our most recent lab test results.
We strive to offer you the highest quality products coupled with exceptional customer support. If you should have any questions when shopping our vast line of kratom powder and capsules please let us know. We hope that this blog has answered your question, "Is kratom legal in Utah?" If you are looking to learn more about the kratom laws in another state be sure to check out our legality page.


---