There is not much company history available for the kratom vendor Mmm Speciosa. They do not have any address listed for their headquarters, nor do they give any indication as to how long the company has been around. Through using a domain age checker, it was found that their site was launched in 2012, so when can assume their business is around that old.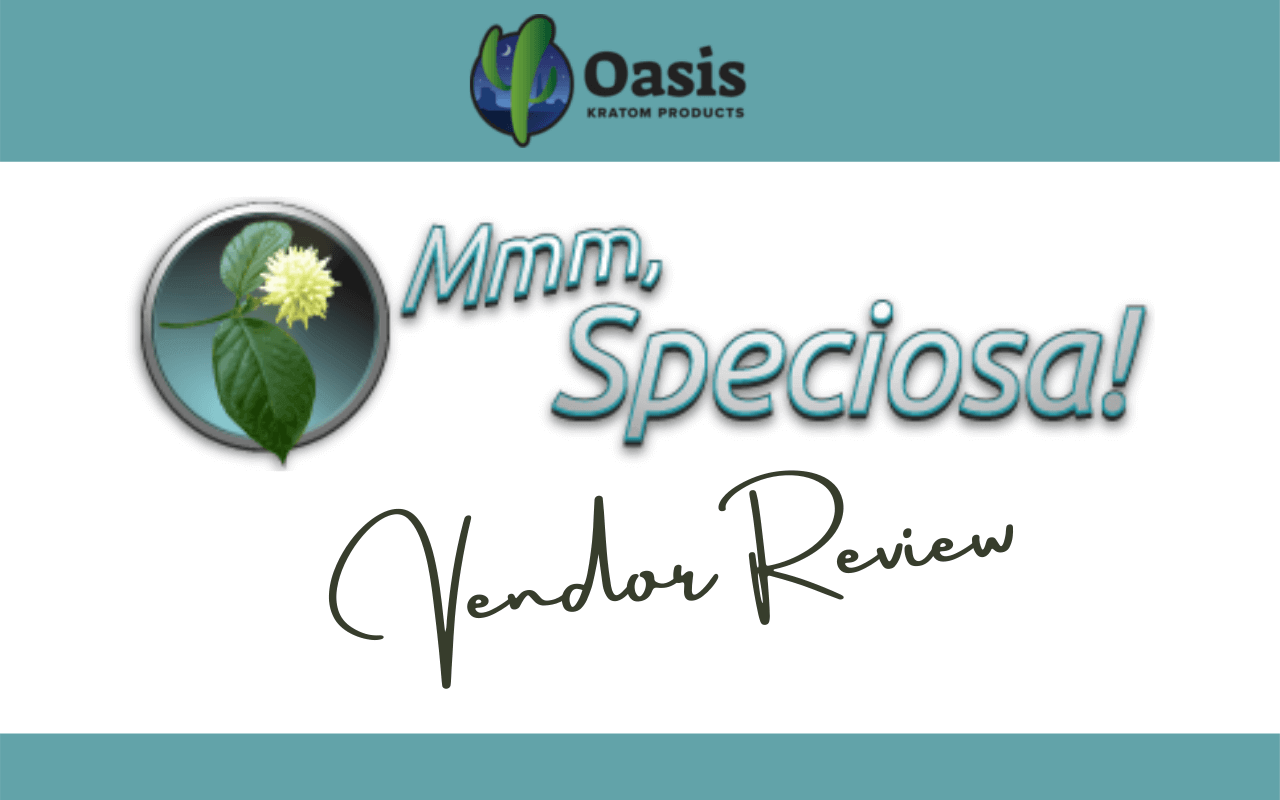 If that is true, it seems like this company has not updated their about us page in a long time. They state they are still a new company, yet if they have been in business since 2012, they are actually on the old side for a kratom vendor.
Their website is not very modern at all. If not for the current dates next to the links for the lab tests, one could assume this company is no longer in business. Their website looks like it was designed before the turn of the century. They only have two pages – products and bulk.
One positive distinction for this company is they give both their supply origin and their processing methods in their about us section. They remove stems and veins themselves and also mill the leaves themselves to ensure a fine, powdery consistency.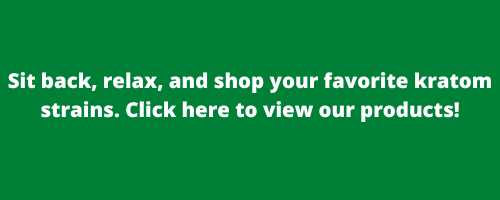 American Kratom Association Accreditation
Mmm Speciosa is not a member of the American Kratom Association's good manufacturing process standards program. They are also not on their list of pending participants, which means they never have tried to seek membership.
The company seems at least fairly passionate about the industry, so, strangely, they have not tried to become accredited by the most significant organization within the kratom industry. They make the lab test of each of their batches public. You would think that a company that already goes through this testing process would go ahead and set up an audit to get approved by the AKA.
The high testing and production standards are why there are only 25 kratom vendors approved by the AKA. Since we are one of those companies, we do not feel comfortable recommending a vendor that has not been vetted by the AKA.
For those who don't know, the AKA is leading the fight to get kratom legalized at the federal level. This would involve strict compliance with government regulations to become a licensed vendor. The AKA has set up a voluntary regulatory system that is close to what federal regulations would look like.
Product Range
Mmm Speciosa only sells kratom powders, which is much less of a selection than the average kratom company. They do have over a dozen different varieties of powder available, though, which isn't too bad.
There are two strains of Bali kratom, Sunrise, and Baik, that show no vein color distinction. 
This company also has a couple of strains listed for "bulk" sale at the 250 g and 1 kg levels. At the 1 KG level, you can get White Hulu, Green Indo, White Maeng Da, and Green Maeng Da. You can get Red and White Thai at the 250 g level, as well as Red Bali.
This brand does not have much information about the strains on their individual product pages. This is actually good in the sense that they are not trying to over-sell their product by making all sorts of unsubstantiated claims. With that being said, there could be a little bit more information about each strain.
Pricing
Mmm Speciosa handles their pricing a bit differently. You can only buy from them in 25 g, 250 g, and 1 kg increments. The catch is only certain strains are available at either the 250 g or 1 kg levels. This is a much smaller range of increments than what most kratom vendors offer.
Prices vary pretty much between all of the strains. This suggests they may use different vendors for different strains, or that their main vendor doesn't have stable pricing.
Seven strains are at the lowest price of $11.99 for 25 g. The most expensive strain is $14.99 for 25 g. They do bulk deals based on how many 25 gram bags you buy.
For the $11.99 strains, you get them at $10.75 each if you buy 2. The price per bag gets lower the more you buy, all the way up to 10 bags for $7.75 each. The $14.99 strain goes down to $13.75 each if you buy 2. It goes all the way down to $10.44 each if you buy 10.
Each product page has the price and savings breakdown depending on how many 25-gram bags you buy. This is a nice touch that you don't see from many companies.
The same pricing structure exists for the 250 g strains. They range between $69.99 and $74.99 to start. The price range can get as low as between $49.99 and $54.99.
Kilograms cost $169.99. This company's prices are average for the industry but way higher than they should be. At Oasis Kratom, we can sell the purest products at $79 a kilogram. That is more than half the price.
Green Malay Kratom comes from the forests that are found within Malaysia's mountainous countryside. Lab Tested - Money Back Guarantee!

$

15.00 –

$

325.00 Select options

Finding high-quality Gold Maeng Da Kratom Is Not Easy. Check out Oasis Kratom's pure and organic products that are third-party lap tested.

$

15.00 –

$

325.00 Select options

Looking to buy 100% pure gold bali kratom online at affordable prices? oasis kratom offers aka and gmp verified products starting at $15. shop now!

$

15.00 –

$

325.00 Select options
User Opinions and Customer Service
Mmm Speciosa has no review system on their website. They are also absent from all of the popular third-party review sites. This is strange for a vendor that has potentially been in business since 2012.
Reddit is a different scenario. This brand seems to be viewed pretty favorably amongst the Reddit kratom community. The most conversation seems to be talking about favorite strains rather than anything negative. There are not many comments regarding customer service, which suggests they are at least competent in that department.
Mmm Speciosa Coupon Codes
There are a couple of coupon codes for Mmm Speciosa on third-party coupon sites. One is for 10 percent off and the other is for 38 percent off.
Refund Policy
This company does not take returns unless the order is wrong because of a mistake on their end. This is understandable, but it is still not a customer-friendly policy.
Shipping
This company ships through both the USPS and FedEx. The only payment methods they accept currently are either cash on delivery or through money order. The shipping prices depend on which shipping option you choose.
Priority mail usually takes 2-3 days. Express mail is guaranteed to be delivered within 1-2 days.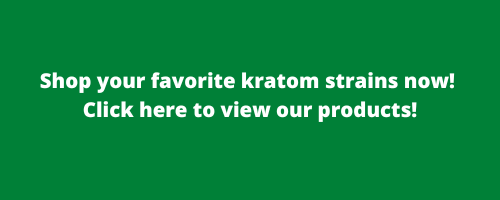 Conclusion
The first impression Mmm Speciosa gives off with their website design is not great. If you look past that, though, this brand is above average compared with most kratom vendors.
They are not members of the AKA's good manufacturing process standards program, but they do make their lab tests public for every batch.
This company has good reviews on Reddit, but their main problem is that their prices are steep. Their kilos are $169.99, while ours are $79. Head to our shop to check out our kratom prices for yourself.


---