Is kratom legal in Oregon? Yes, but there have been attempts to ban this ancient herb in this state. However, it does look like Oregon may attempt to regulate the kratom industry rather than pose another ban. Let's find out more about the kratom legality in Oregon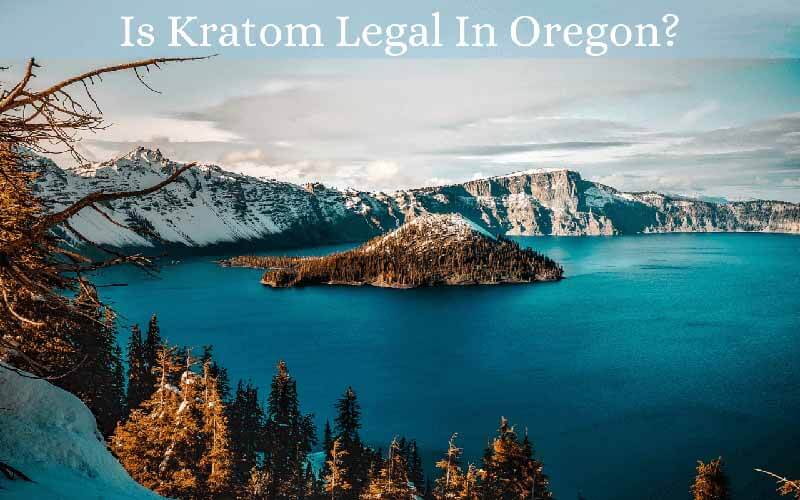 Is Kratom Legal In Oregon?
You can buy kratom, sell, and possess it in all areas of Oregon. There have been some attempts to ban kratom in this state, but we will get into the legalities in the next section. There are only a handful of states that have banned this herb, including Vermont, Alabama, Indiana, and Rhode Island.
Some states allow the use of kratom but there are specific areas within the state that ban its use. For example, you can get kratom in all areas of Florida but Sarasota County. If you are caught with kratom in Sarasota you will be facing criminal charges.
This is not the case for Oregon, as you can find kratom in many local stores throughout the state. Including major cities such as Portland, Salem, Oregon City, Bend, and Eugene. We will update this blog if any new bills come about. Just follow the laws in your state and make sure to offer support if there are talks of bans.
Kratom Legalities In Oregon
In 2017, a bill was introduced signifying that the State Board of Pharmacy had conducted a study on whether or not kratom should be considered a controlled substance. A few Oregon-based members of the American Kratom Association were shocked. Thankfully, the bill died in the committee and never passed.
However, a salmonella breakout that was directly linked to kratom occurred in February 2018. By the beginning of March, two kratom users were affected by this breakout in the state of Oregon. There was an official statement released that urged people not to take kratom.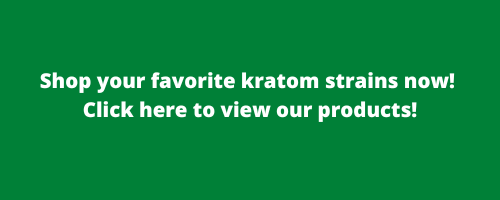 By April the number of people affected by the salmonella outbreak in Oregon had risen to 8. According to the FDA, an Oregon-based retailer was connected with salmonella-contaminated kratom. In total, 199 people were affected by the outbreak across 41 different states. Out of those, 13 were in Oregon. It was the most affected state in the nation.
Studies were able to identify several Salmonella strains that affected several kratom strains but there was no common source. There have been no new bills attempting to ban kratom, which means kratom is legal throughout the state of Oregon.
Regulating Kratom
There was another incident of contaminated kratom in April 2019. It involved several retailers, including some in Oregon. High levels of heavy metals were found in kratom. This led to an amendment of a bill that was unrelated to kratom. If the bill passed it would require regulating kratom, testing and labeling it, as well as placing an age restriction on the sale of kratom.
The bill received active support, but in June it was amended and it removed kratom from the bill. Lawmakers said that they did not have the time needed to work on the necessary regulations. They argued that vetting and testing would require the hiring of new staff and equipment. However, they did acknowledge that they would review regulations of kratom again in the near future.
New Legislation impacting kratom users in Oregon has been passed, House Bill 4010 (HB4010)  and is in effect. The Bill establishes a minimum age of 21 years for kratom purchasers and users. In addition, all kratom manufacturers must register with the state. This prohibits the sale of any kratom products from unregistered manufacturers. While, HB4010 does not explicitly set quality and purity standards; it is likely that the required registration with the state will focus on product quality and safety following the guidelines set by the Kratom Consumer Protection Act.
The purpose of the KCPA is to ensure that kratom vendors only sell kratom plant material that's pure and high quality. This will prevent instances of contamination and other issues that occur when cultivating plants for consumption. This is great news for kratom users! These laws will help to legitimize kratom products, plus keep kratom safe and effective for you moving forward. Be sure to follow the laws and regulations in your state and offer any support when it is needed. Kratom supporters can make a huge impact on lawmakers' decisions.
American Kratom Association
The American Kratom Association is the main support system for kratom in Oregon. You will find that this organization is widely known for its success when it comes to lobbying for kratom. 
They have been involved in setting up the Kratom Consumer Protection Act, as well as outlining GMP protocols for vendors to comply with. As a member of the AKA, we find the GMP regulations to be a vital part of our everyday process. To find out more about the AKA and their active efforts make sure you visit their website. 
Classification Of Kratom In Oregon
Although there have been attempts to classify kratom and place it on the controlled substance list, these attempts have been unsuccessful. So, kratom is not classified in Oregon and remains a legal herb. You can buy, sell, or possess kratom anywhere you like throughout Oregon. Be sure to keep current on your state laws, as you do not want to be caught with kratom if it becomes illegal.
Is Kratom Popular In Oregon?
Now that you know the answer to, "Is kratom legal in Oregon?" You may be wondering if this herb is popular in this state. Yes, kratom supporters ban together to help keep kratom alive. This herb has a place in Oregon and lawmakers are working to regulate the industry. This will help ensure that kratom remains legal and there are no other talks of bans in this state.
Is The Legal Status of Kratom In Jeopardy?
Currently, kratom is regulated at a state level. There is no pending legislation or rumors that this would change to a federal decision. So, no, the legal status of kratom should not be in jeopardy. You just have to watch your state's regulations and offer support when it is needed.
Will Oregon Ban Kratom?
Right now it looks like lawmakers in Oregon are more interested in adopting the Kratom Consumer Protection Act. This is very encouraging to avid kratom users. This means that the market will offer higher quality kratom that is safer for use. So, no, there is no worry that Oregon will ban kratom in the near future. Citizens hope the new bill will pass and the future of kratom in Oregon will be bright.
Buying And Shipping Kratom In Oregon
A lot of people will opt to buy their kratom through an online vendor because they can get better deals and also have a larger range of strains to choose from. However, some people worry about shipping their kratom products. This is mainly because there are areas across the country that have banned the use of kratom.
Finding high-quality Gold Maeng Da Kratom Is Not Easy. Check out Oasis Kratom's pure and organic products that are third-party lap tested.

$

15.00 –

$

325.00 Select options

Looking to buy 100% pure gold bali kratom online at affordable prices? oasis kratom offers aka and gmp verified products starting at $15. shop now!

$

15.00 –

$

325.00 Select options

Green Malay Kratom comes from the forests that are found within Malaysia's mountainous countryside. Lab Tested - Money Back Guarantee!

$

15.00 –

$

325.00 Select options
However, the most important thing when it comes to shipping is the final destination. So, as long as your package is arriving at a destination where kratom is legal you should have no issues. All shipping companies must comply with laws and regulations. There are no laws regarding shipping to Oregon.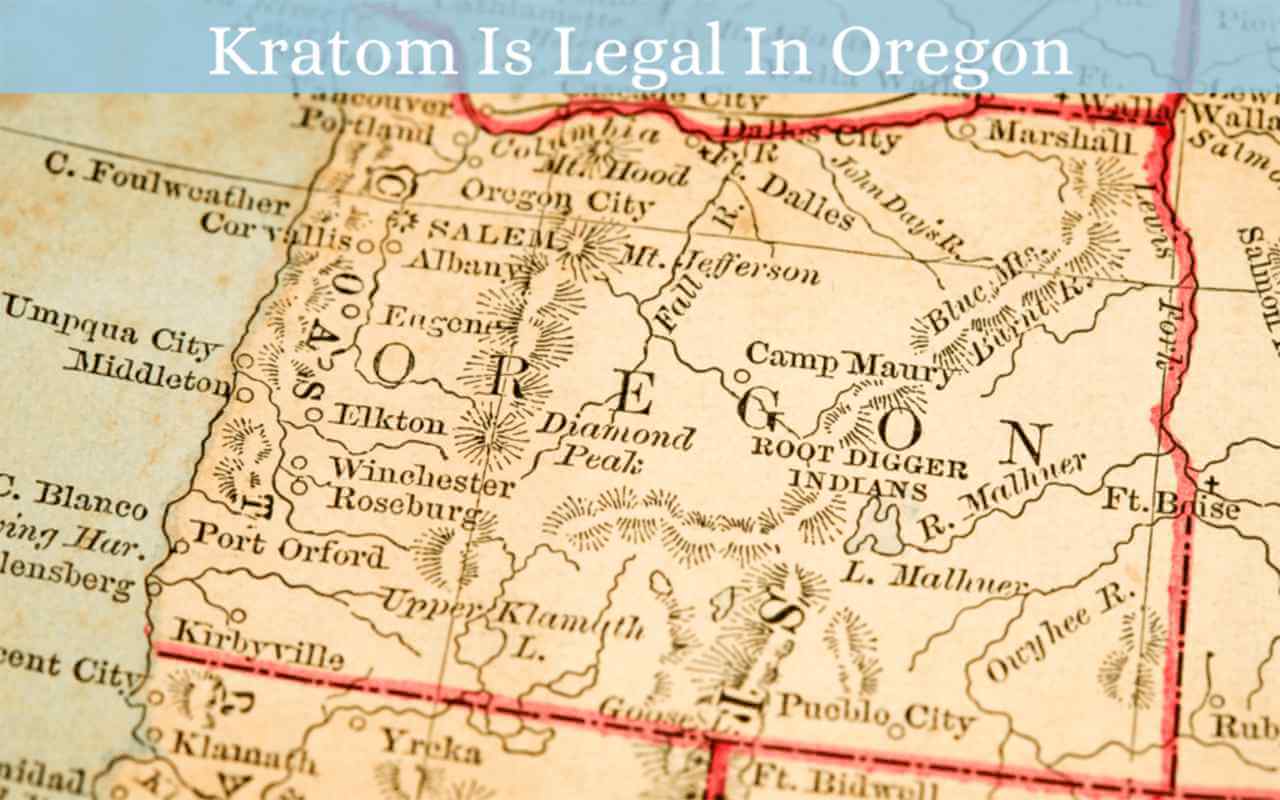 Where Can You Buy Kratom in Oregon?
Are you looking to source legal kratom in Oregon? You will find many local shops including vape shops, smoke shops, and specialty shops. Here are just a few places that you could try out.
Dragon Herbarium
Location: 4638 SW Beaverton Hillsdale Hwy, Portland, OR 97221
Phone: (503) 244-7049
Hours: Monday – Friday 11 to 6, Saturday 12 to 6
Oregon Kratom
Location: 25300 SW, Loganberry Ln, Sheridan, OR 97378
Phone: (503) 383-8069
Hours: Monday – Saturday 8 to 3
Kratom Divine
Location: 43798 McKenzie Hwy, Leaburg, OR 97489
Phone: (503) 689-7182
Hours: Monday – Friday 8 to 5, Saturday 8 to 2
Head East
Location: 13250 SE Division St, Portland, OR 97236
Phone: (503) 761-3777
Hours: Monday – Friday 10 to 8, Saturday 12 to 8
Kraken Kratom
Location: 2182 N Lewis Ave, Portland, OR 97227
Phone: (503) 877-1200
Hours: Monday – Sunday 5 to 2
A Guide To Buying Kratom Online
Like with anything else that you buy online, you want to use extreme precautions. Especially with kratom because the industry is not regulated. So, you want to take the time to really investigate a vendor before placing your order. Here are a few tips to help you out.
Check that the vendor is accredited by the American Kratom Association.
Be sure to check out good and bad reviews to see what others experienced with the company.
Check if the vendor offers lab testing on their kratom products.
Be sure to contact the company and see if they answer your questions and are quick to get back to you.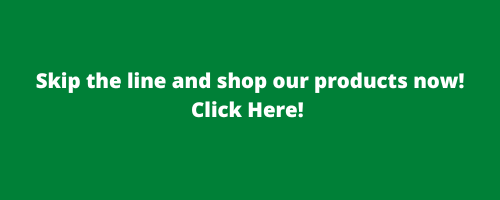 Oasis Kratom
As a member of the American Kratom Association, we adhere to all GMP regulations. We ensure that you are receiving the highest quality kratom. All products are ethically harvested. Each lot is tested 9+ times for salmonella, E. coli, staph, yeast, mold, and to confirm its 100% all-natural Mitragyna Speciosa. Visit our Lab Test page to learn more about our quality assurance measures or to request a copy of our most recent lab test results.
Take some time to check out our website and ask us any questions that you may have. You may even find the answers to your questions on our FAQ page. We hope that this blog has helped answer your question, "Is kratom legal in Oregon?" If you are looking for legalities in other states check out our kratom legality page.
Disclaimer: kratom is not used to treat, cure, or mitigate any disease, illness, ailment, and/or condition. Please see FDA import alert 54-15. We make no representations as to intended use or suitability for use.


---