Kratom comes from Southeast Asia but is heavily sought after here in the United States. You may be wondering, "Is kratom legal in Oklahoma?" Yes, but there are some legal issues that you need to be aware of. While kratom is currently legal in this state, there has been a history of lawmakers trying to pose a ban.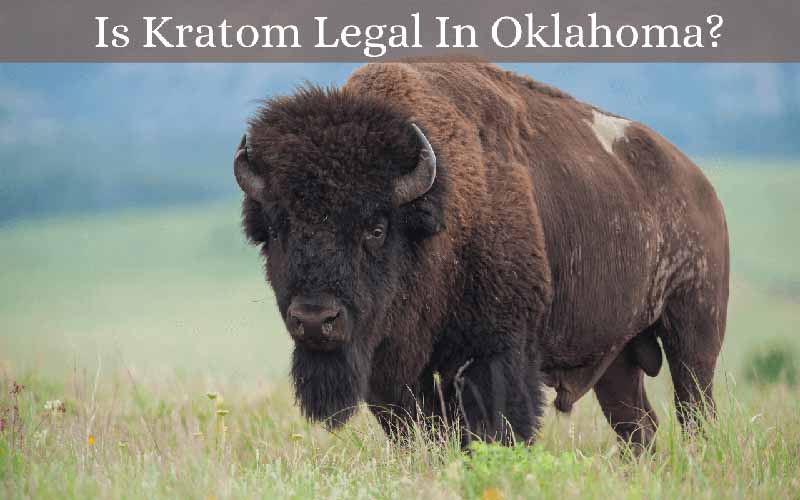 Is Kratom Legal In Oklahoma?
Kratom is currently legal in Oklahoma. This means you can buy kratom, sell it, and possess it without issues. Some states have banned kratom, including Vermont, Alabama, Indiana, and Rhode Island.
In other states, it is legal, but areas within Oklahoma have banned its use, such as Sarasota County in Florida. This means that kratom is lawfully permitted in all Florida areas except Sarasota. Kratom users may get confused, which can cause issues if they are not current with all the laws surrounding kratom.
This is not the case in Oklahoma. Kratom is legal in all areas, including major cities such as Oklahoma City, Tulsa, Norman, Edmond, and Lawton.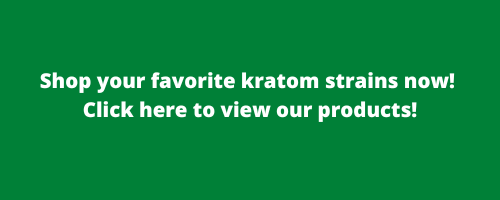 Legalities Of Kratom In Oklahoma
The Oklahoma Bureau of Narcotics proposed banning kratom in 2014. This bill aimed to alter the current controlled substance list to include kratom. One reason behind restricting kratom was that it was prohibited in Thailand. One spokesperson of the Bureau of Narcotics argued that kratom was illegal in Thailand because of the issues that they have had with this herb.
However, this is inaccurate information. Thailand forbids kratom because of issues with using the compound. Instead, they banned kratom in 1943 because it hampered opium sales during World War II. The market and prices of opium had increased, and the Thai state was receiving income from the opium tax. On the other hand, kratom was inexpensive, and posing a ban allowed for more opium sales.
Thailand legalized kratom and medical marijuana for therapeutic purposes in 2018. Of course, the Narcotics team also argued that kratom must be banned because it was unregulated. Banning this herb is not the answer to the issues at hand. The industry needs to be regulated.
The bill listed artificially manufactured substances and would include mitragynine and 7-hydroxymitragynine. However, the kratom community signed a petition to ban kratom and its alkaloids from this list. The petition reached thousands of signatures, and kratom was removed from the proposed bill. Kratom supporters are directly responsible for helping diminish the ban on kratom.
The Birth And Death Of The Kratom Consumer Protection Act In Oklahoma
The Kratom Consumer Protection Act (KCPA) is a set of guidelines designed by the AKA to help place regulations on the kratom industry. The AKA's goal is to get every state on board with this act.
Sponsors introduced the KCPA bill in Oklahoma in 2020. This bill would regulate the industry and address many issues threatening consumers. Here are just some of the issues the KCPA seeks to handle:
Accurately labeled ingredients

The sale of any kratom to any individual under 18 years is prohibited.

The alkaloid levels contained in the product should be listed.

The manufacturer's name and mailing address or the person responsible for distributing the product should be mentioned.

Any precautionary safety and effectiveness warnings
The bill received positive reviews from lawmakers and the kratom community. In fact, during two house readings, Oklahoma lawmakers almost voted for the KCPA. In March 2020, the bill was directed to the Senate and the Health and Human Services Committee. This is where the act died, and there have been no attempts to revive the KCPA in Oklahoma.
At the moment, the legal status of kratom remains the same. There are no new bills or pending legislation to change kratom's legal status.
The American Kratom Association
The American Kratom Association, also known as the AKA, is the central support system for kratom in the United States. This group is actively trying to get every state to adopt the Kratom Consumer Protection Act, which will help place restrictions on the industry and make it safer for consumers. One significant restriction that the AKA would like to see nationwide is age restrictions on kratom.
The AKA has also outlined GMP protocols for vendors to comply with. These guidelines have helped provide safety regulations and ensure only the highest quality kratom comes to market. As a part of the AKA, we follow all GMP regulations.
If you want to know more about the American Kratom Association, check out their website.
Classification Of Kratom In Oklahoma
At the moment, kratom is not classified in Oklahoma. However, back in 2014, they did try to place kratom on the controlled substance list, but the bill was unsuccessful. Oklahoma is a tricky state when it comes to kratom. They did not ban it but rejected the one bill that would have regulated it. So, the future of kratom in this state is a little unclear. Just make sure you follow the laws in your state, as you never want to take kratom illegally. So, kratom is not listed with other controlled substances.
Is Kratom Popular In Oklahoma?
Now that you know the answer to "Is kratom legal in Oklahoma?" You may be wondering if this herb is popular here. Yes, kratom can be found in many local shops throughout Oklahoma. When support was needed, the kratom community pulled together and stopped kratom from becoming part of the controlled substance list.
Will The Status Of Kratom Change?
The federal government does not regulate kratom. Each state must decide how they want to handle kratom. At the moment, there does not look like there will be a change in how kratom is regulated. So, you must watch your state laws and offer support when necessary.
Will Oklahoma Ban Kratom?
Oklahoma could go either way at the moment. They have tried to ban kratom in the past, but they were not successful. They have also tried to regulate the industry by adopting the KCPA, which was unsuccessful. So, what may happen to kratom in Oklahoma is a little uncertain. You will need to watch the laws closely and offer support when needed.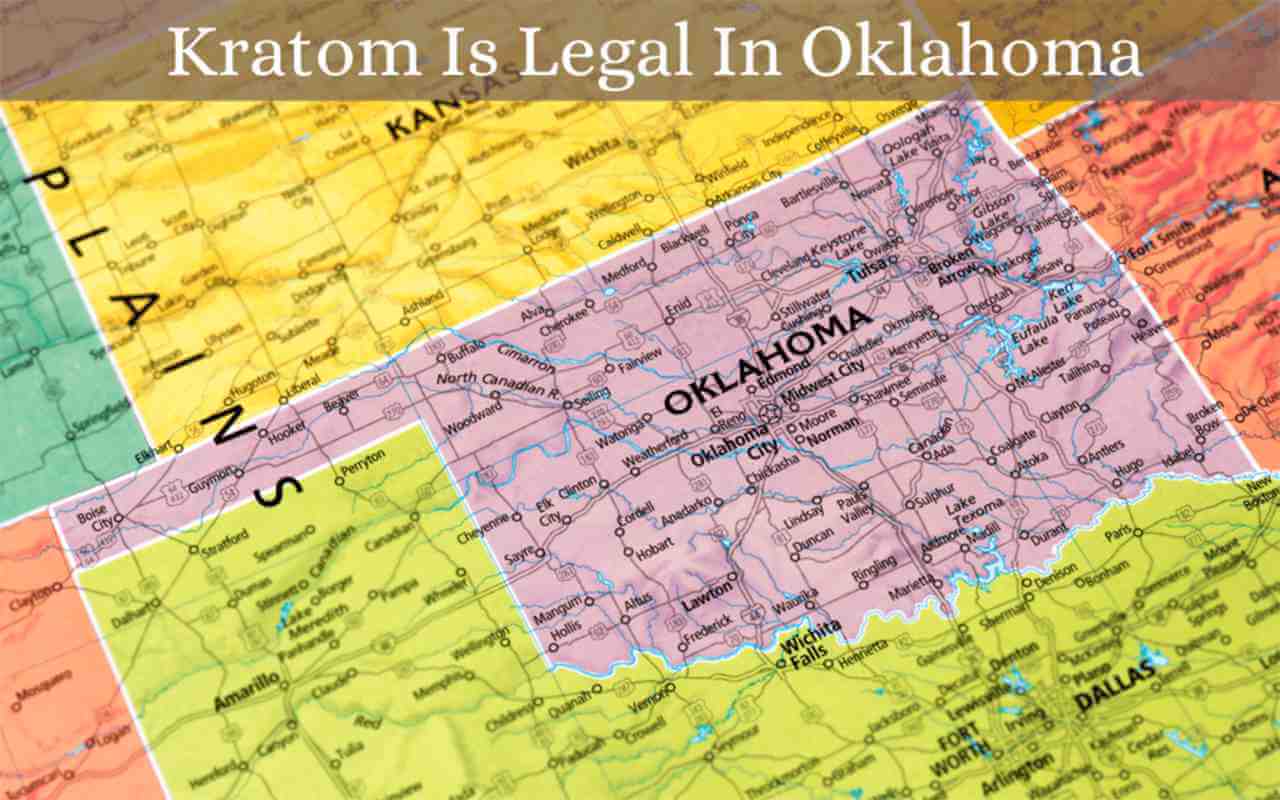 Where Can You Buy Kratom in Oklahoma?
There are a lot of stores that offer legal kratom locally throughout Oklahoma. These include vape shops, smoke shops, and specialty shops. Check out some of the ones we have listed below.
Looking to buy 100% pure gold bali kratom online at affordable prices? oasis kratom offers aka and gmp verified products starting at $15. shop now!

$

15.00 –

$

325.00 Select options

Green Malay Kratom comes from the forests that are found within Malaysia's mountainous countryside. Lab Tested - Money Back Guarantee!

$

15.00 –

$

325.00 Select options

Finding high-quality Gold Maeng Da Kratom Is Not Easy. Check out Oasis Kratom's pure and organic products that are third-party lap tested.

$

15.00 –

$

325.00 Select options
Lotus Botanicals CBD & Kratom
Address: 4104 NW 10th Street, Oklahoma City, OK 73107

Contact Number: (405) 605-7844

Operational Timings: Monday – Saturday, 10 to 8, Sunday, 12 to 7
Earthly Mist
Location: 2220 SW 74th St, Oklahoma City, OK 73159

Phone: (405) 702-0662

Hours: Monday – Friday 10 to 8, Saturday 10 to 4
Outter Limits
Location: 7902 N MacArthur Blvd, Oklahoma City, OK 73132

Phone: (405) 720-7138

Hours: Monday – Thursday, 11 to 7; Friday – Saturday, 11 to 8
Coolz
Location: 240 PLAZA SHOPPING CENTER

Phone: (405) 616-7833

Hours: Monday – Sunday, 9 to 9
The Indigo Attic
Location: 5012 N Meridian Ave, Oklahoma City, OK 73112

Phone: (405) 625-4006

Hours: Monday – Saturday, 11 to 7, Sunday, 12 to 5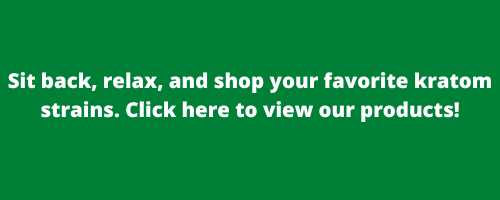 Buying and Shipping Kratom In Oklahoma
You can buy kratom online or at local stores. Many users prefer to get their kratom online because they can save money, have a more extensive selection to choose from, and it will be delivered to their homes.
However, some people do not order from online vendors because they worry about the legalities of kratom and having it shipped. The main thing you must remember about kratom is that no online vendor will ship to areas where kratom has been banned. So, as long as you are shipping to an address that allows kratom, you will not have to worry.
Kratom can travel through any area and still arrive at your home without issues. It is the final destination that matters when it comes to shipping. So, find a trusted vendor online to buy your kratom from.
Oasis Kratom
We are a proud member of the American Kratom Association. We had to meet their rigorous guidelines to become a part of the AKA. We adhere to all GMP regulations and ensure you are getting the highest quality kratom the market offers.
Our kratom lots undergo multiple tests for heavy metals like staph, yeast, mold, and to guarantee its 100% Mitragyna Speciosa. You can visit our Lab Test page to learn more about our quality assurance measures or to request a copy of our most recent lab test results.
Take some time to explore our kratom powders and capsules. Let us know if there is anything that we can help you with. We hope this blog has helped answer your question, "Is kratom legal in Oklahoma?" If you want to know about another state's kratom laws, check out our legality page.


---