Kratom is a controversial herb that has been ban in many areas across the United States. This may have you wondering, "Is kratom legal in Pennsylvania?" Yes, you can buy kratom here in many local shops, or purchase it from an online vendor and have it shipped to your home. However, there is pending legislation that could change the kratom legality in Pennsylvania.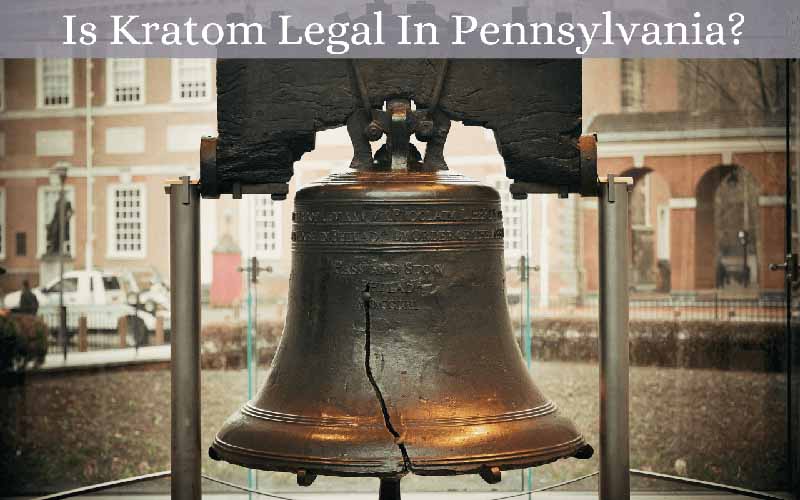 Is Kratom Legal In Pennsylvania?
 Yes, you can buy, sell, or possess kratom in Pennsylvania without any issues. However, this could change and that is why you must follow the kratom laws in your state. Currently, there are only a handful of states that have ban kratom. These include Vermont, Alabama, Indiana, and Rhode Island. 
In areas such as Sarasota County in Florida the laws a bit more confusing. You see, kratom is legal in all areas of Florida except for Sarasota. So, this could be hard on avid users who live close to Sarasota.
However, this is not the case for Pennsylvania. You can purchase kratom throughout the state without issues. Including in major cities such as Philidelphia, Pittsburg, Harrisburg, Scranton, and Allentown.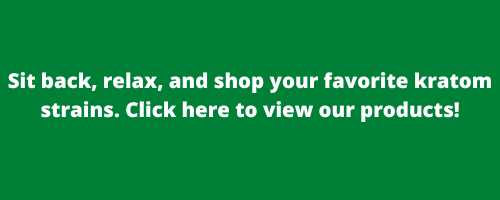 Legalities of Kratom In Pennsylvania
After much amending, the most recent legislation impacting kratom users in Pennsylvania has been passed, House Bill 2367 (HB2357)and is in effect. The bill establishes a new minimum age of 18 for kratom purchasers and users. This bill also brought to light that the only reason for the prohibition of kratom was the alleged production of kratom products being manufactured with a specifically sited illegal contaminants.
The listed contaminants were mostly controlled substances — which, as they were already illegal, made the prohibition redundant. While, HB2357 does not explicitly set quality and purity standards; it is likely that the state will eventually focus on product quality and safety following the guidelines set by the Kartom Consumer Protection Act. The purpose of the KCPA is to ensure that kratom vendors only sell kratom plant material that's pure and high quality.
This will prevent instances of contamination and other issues that occur when cultivating plants for consumption. This is great news for kratom users! These laws will help to legitimize kratom products, plus keep kratom safe and effective for you moving forward. There are currently no new bills for kratom in Pennsylvania.
Be sure to follow the laws and regulations in your state and offer any support when it is needed. Kratom supporters can make a huge impact on lawmakers' decisions.
Classification Of Kratom In Pennsylvania
At this time kratom is not classified in Pennsylvania. There are no pending legislation or new laws that aim to place this herb on the controlled substances list. Nor is there any talk that Pennsylvania is interested in scheduling this herb. Follow the laws in your state closely and offer support when you can. Always be legal when it comes to kratom.
The American Kratom Association
The American Kratom Association is best known for its active lobbying for kratom. They have been very successful in helping keep kratom alive and legal across the nation. They are currently working to get each state to adopt the Kratom Consumer Protection Act. This act will address issues such as age restrictions and labeling.
Also, this advocate organization has set up GMP regulations for vendors to comply with. We are a part of the AKA and adhere to all GMP regulations. This allows us to offer our consumers the highest quality kratom that the market has to offer.
If you would like to learn more about the American Kratom Association, check out their website.
Kratom Consumer Protection Act
The Kratom Consumer Protection Act is sometimes referred to as the KCPA. This act was designed to set regulations for the kratom industry. The AKA is working with each state in hopes that they will adopt this act and diminish the fear of kratom bans across the nation. Here are just some of the things this act will address:
Manufacture, distribution, sale, and possession of kratom
Manufacture, distribution, and sale of contaminated or adulterated kratom
Any age limits
Fines and penalties
Testing kratom
Labeling kratom products
Is Kratom Popular in Pennsylvania?
Now that you know the answer to, "Is kratom legal in Pennsylvania?" You may be wondering if it is popular here. Yes, many local shops offer legal kratom. You will be able to find it in smoke shops, vape shops, and herbal remedy shops.
Is The Legal Status of Kratom In Jeopardy?
Kratom is regulated on a state level and there is no talk of changing this. Therefore, there are no fears of kratom becoming a federal issue and bans happening all across the United States. It is highly important that you watch the laws in your state and offer support when it is needed.
Will Pennsylvania Ban Kratom?
At this time there is no pending legislation that suggests that Pennsylvania would ban kratom. The most important thing you can do is watch the laws in your state and offer any support that you can.
Buying and Shipping Kratom In Pennsylvania
Buying from an online vendor has many advantages, such as you can save money and there are more strains for you to choose from. A lot of people avoid ordering online because they worry about all the legalities surrounding kratom and the shipping process.
The thing that you need to know when it comes to shipping is that the final destination is what matters. So, kratom is legal in Pennsylvania which means that you should have no issues shipping kratom to an address in this state.
Where Can You Buy Kratom in Pennsylvania?
You will find legal kratom in many local stores across the state, including vape shops, smoke shops, and specialty shops. Here are just a few that you could try out.
Gold Bali Kratom origin is from the red leafs which are dried by the sun. This unique process gives Gold Bali Kratom powder a one of a kind feel.

$

15.00 –

$

325.00 Select options

Gold Maeng Da Kratom is red leaf variety that unergoes secondary curing process in the sun. It is one of the most extraordinary of the strains.

$

15.00 –

$

325.00 Select options

Green Malay Kratom comes from the forests that are found within Malaysia's mountainous countryside. Lab Tested - Money Back Guarantee!

$

15.00 –

$

325.00 Select options
PA Botanicals
Location: 2130 E State St, Hermitage, PA 16148
Phone: (878) 202-4144
Hours: Sunday 11 to 5, Monday – Friday 10 to 6
Planet RYO
Location: 555 E Gay St, West Chester, PA 19380
Phone: (484) 999-8130
Hours: Monday – Friday 11 to 7, Saturday 11 to 6:30
Puff 'N Stuff
Location: 253 N Queen St, Lancaster, PA 17603
Phone: (717) 393-9772
Hours: Monday – Friday 10 to 8, Saturday 10 to 6, Sunday 12 to 6
Tobacco Super Store
Location: 337 S Main St, Manheim, PA 17545
Phone: (717) 879-9988
Hours: Monday – Sunday 9 to 9
Illadelph by All in One Smoke Shop
Location: 14230 Bustleton Ave, Philadelphia, PA 19116
Phone: (215) 698-8777
Hours: Monday – Saturday 10 to 10, Sunday 10 to 9
Buying Kratom From Online Vendors
You will want to source a trusted vendor to buy your legal kratom from. Here are just a few tips to help you out.
Be sure that you choose a vendor who is an active part of the American Kratom Association.
Take the time to read reviews of the company.
Look at the lab testing to ensure they are offering products that are 100% all-natural Mitragyna Speciosa.
It's a good idea to send the company an email with a few questions. See how long it takes for them to get back to you.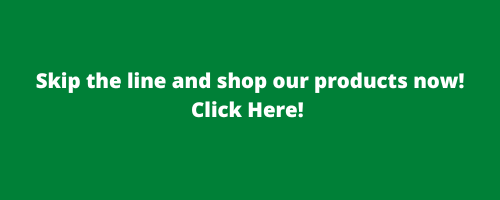 Oasis Kratom
We are a premium vendor of kratom powder and capsules. We offer several strains which include Maeng Da, Bali, Borneo, Dragon, and more. We are an active part of the American Kratom Association, which means we comply with all GMP regulations.
Each lot is tested 9+ times for salmonella, E. coli, staph, yeast, mold, and to confirm its 100% all-natural Mitragyna Speciosa. Visit our Lab Test page to learn more about our quality assurance measures or to request a copy of our most recent lab test results.
Explore our website and let us know if there is anything that we can help you with. It is our goal to provide you with exceptional customer support. We hope that this blog has answered your question, "Is kratom legal in Pennsylvania?" If you are looking for a different state check out our legality page.


---