Missouri is the birthplace of Mark Twain, the treasured fictional character that we all loved growing up. However, many new users of kratom are wondering, Is kratom legal in Missouri? Yes, at this time you can buy kratom, sell, or possess it in Missouri. There are some legislations that you should be aware of, so let's take a deeper look at the legalities surrounding kratom in Missouri.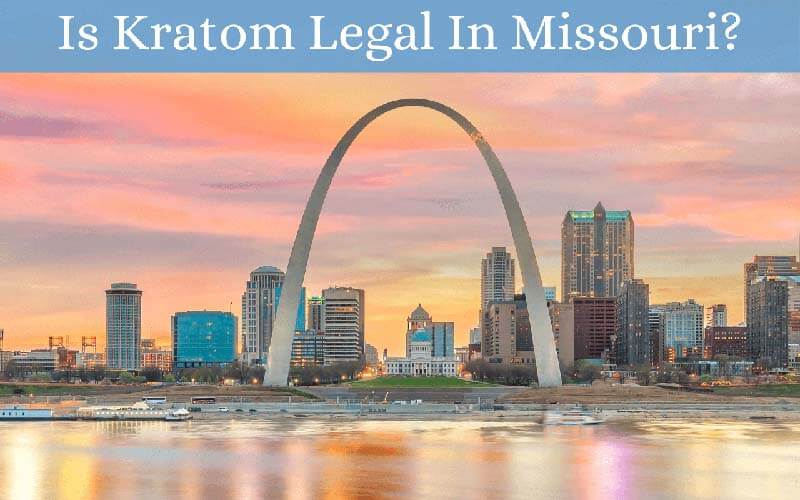 Is Kratom Legal In Missouri?
Kratom is legal in Missouri, however, some legal issues surrounding this herb that needs to be closely followed. In 2019, there was a debate over whether or not kratom should be banned or regulated. This led to the formation of two kratom bills in 2020. One that would regulate it and the other to ban its use across the state of Missouri.
You can read more about these bills in the next section. At the moment you can purchase kratom in Missouri, but things may change according to the laws that are passed.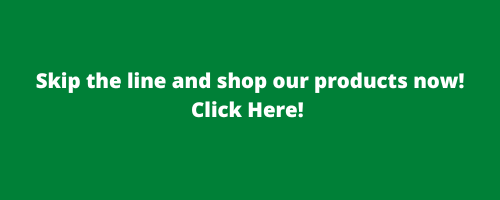 Kratom Legislation In Missouri
Kratom was not well known in Missouri before it came to passing a law to ban its use. In the spring of 2019, kratom was pegged as the reason for deaths, overdoses, and several sicknesses within the state of Missouri.
Because of this, St. Charles, St. Louis, Jefferson counties have come together to debate whether or not to ban kratom or regulate it. One man in Franklin County stepped up to push for a ban because his wife allegedly passed away from kratom intoxication. However, there has been no decision on any new bills regarding kratom in Franklin County.
There is a divide in Missouri. Some lawmakers are for a ban, while others acknowledge the benefits that kratom can provide. One councilman, Joe Cronin, even went as far as trying kratom for himself. His report was positive.
Others confessed that it was not kratom itself that caused issues, but the mixture of substances. So, the push to regulate the kratom industry became more prevalent among lawmakers. At this time, the ban on kratom in St Charles County has come to a halt. They are now considering ways of regulating this herb.
St Louis County approved regulated sales of kratom on August 26th, while Jefferson County has not brought forth any decision on kratom as of yet. In January 2020, the Kratom Consumer Protection Act was brought forth. This bill aims to regulate kratom sales and make it a safer industry for consumers. In the same month, another bill was introduced which would cause a ban on kratom and classify it as a Schedule I drug.
As of right now, you can buy, sell, or possess kratom in all areas of Missouri, including St. Charles, St. Louis, and Jefferson counties. The pending legislation will determine the future of kratom in Missouri.
Gold Bali Kratom origin is from the red leafs which are dried by the sun. This unique process gives Gold Bali Kratom powder a one of a kind feel.

$15.00 – $325.00

Select options
Is Kratom Popular In Missouri?
There are a lot of advocates for kratom in Missouri. They are partially responsible that kratom is not currently banned in this state. However, it was not popular enough to make itself known to lawmakers until 2019. So, there is a place for kratom in Missouri, but it was not as popular in this state as it is in others.
Classification Of Kratom In Missouri
There is a bill out that looks to ban its use and place it on the Controlled Substances list. However, there has been no movement on the bill, and it looks like Missouri is more interested in regulating the industry. If you are a kratom user, the best thing you can do is follow the bills and offer support when it is needed. This is the only way to keep kratom alive in the state of Missouri.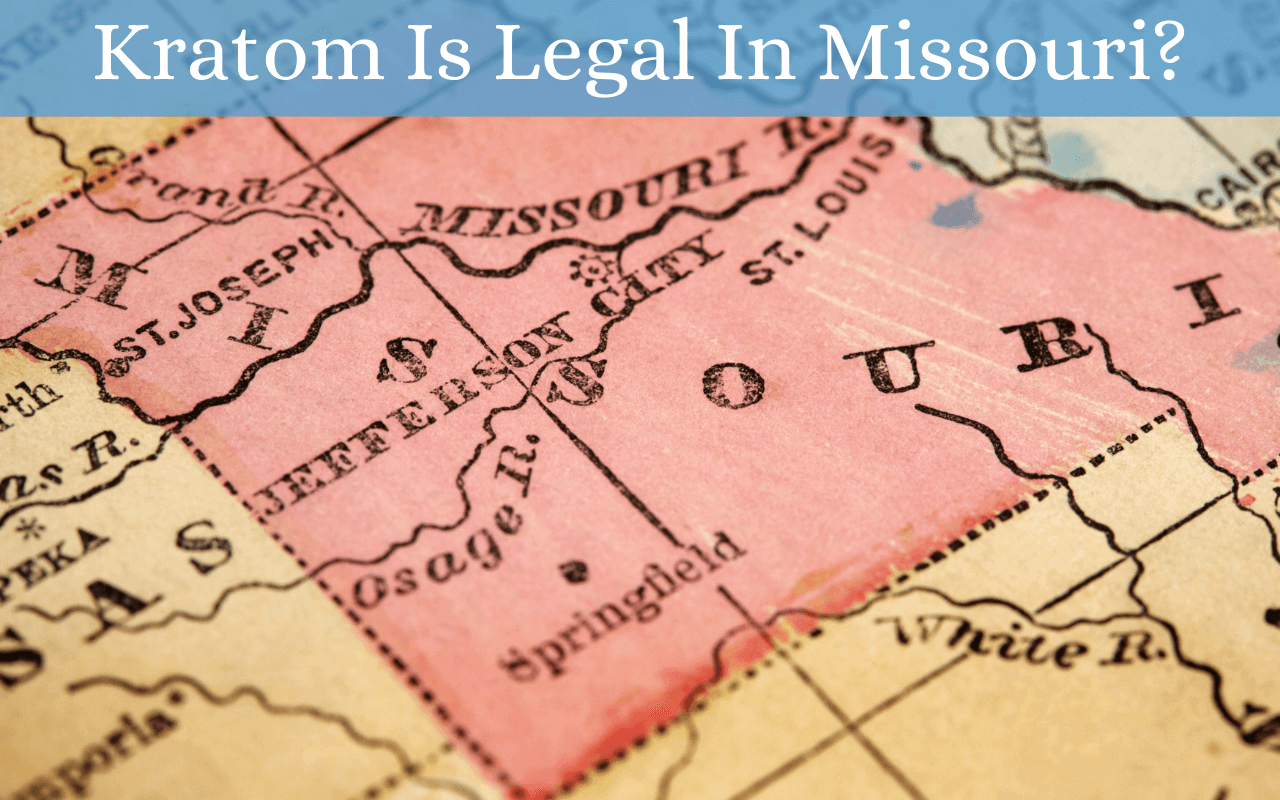 American Kratom Association
The American Kratom Association is the main support group for kratom in the United States. They can step in when there are talks of bans. In many instances, they have been successful in getting legislation overturned.
The AKA has also come up with a set of GMP regulations to help manufacturers improve the quality of their products. While these regulations are not mandatory, we find them vital to our process. As a part of the AKA, we adhere to all GMP regulations, which makes kratom a safer industry for consumers.
Because kratom is not regulated by the federal government, each state is left to decide how they want to handle this ancient herb. Most have allowed its use, but there are a few who have chosen to ban kratom from the state. The reason lawmakers have such an issue with kratom is the fact that the industry remains unregulated.
So, the AKA has come up with the Kratom Consumer Protection Act. This act will address all issues within the industry. The AKA is working hard to get each state on board with this act so that there is no more talk of banning kratom throughout the nation.
WHAT IS THE KRATOM CONSUMER PROTECTION ACT?
The Kratom Consumer Protection Act (KCPA) is a bill that will help place regulations on the kratom industry throughout the nation.
Areas this act will cover include:
Manufacture, distribution, sale, and possession of kratom
Manufacture, distribution, and sale of contaminated or adulterated kratom
Any age limits
Fines and penalties
Testing kratom
Labeling kratom products
Introduced by the American Kratom Association (AKA) along with the Botanical Education Alliance (BEA). Both organizations are working hard to get each state on board with the KCPA. This act will help regulate the industry, make it a safer place for consumers, and help appease the worries that lawmakers have about this herb.
Buying And Shipping Kratom In Missouri
While you can buy kratom locally in Missouri, you can also purchase it online and have it shipped to your home. A lot of people worry about shipping kratom because of all the legalities that surround this herb.
The most important thing to remember when it comes to kratom is that it does not matter about the areas that it travels during shipment. It is the final destination that determines the fate of kratom. Kratom is a decision that each state must make. So, as long as it is shipping to a state that allows the use of kratom you should receive your package without any issues.
IS KRATOM'S LEGAL STATUS IN JEOPARDY?
Now that you know the answer to, "Is kratom legal in Missouri?" You may be wondering if the legal status of kratom is in jeopardy on a nationwide level. At this time, the government does not regulate kratom, so it is left for each state to decide how they want to handle this herb. There is no talk of banning kratom on a nationwide level. However, you must watch the laws in your state and offer support when it is needed.
WILL MISSOURI BAN KRATOM?
There is a bill that aims to ban kratom in Missouri, but there is also a bill to regulate its use. It looks like lawmakers are more interested in regulating the use of kratom rather than ban it from the state. So, with the adoption of the KCPA, the worry of a ban in Missouri should dissipate.
Where Can You Buy Kratom in Missouri?
If you live in Missouri or are planning a trip to this state, you may be wondering where you can pick up legal kratom at local stores. Here are a few places for you to try out.
CBD KRATOM
This shop offers over 50 strains of kratom that are sourced from Southeast Asia. They also offer over 450 CBD products grown naturally in Colorado and Oregon. Great shop to check out when in town.
Location:3161 Morgan Ford Rd, St. Louis, MO 63116
Phone: (314) 202-8330
Hours: Every day 8 to 10
Kratom Joplin Mo, LLC
This shop is heavily focused on Kratom and CBD. It claims to be a high-quality source for both. Give them a try and let us know what you think.
Location:1806 N East St, Webb City, MO 64870
Phone: (417) 317-4249
Hours: Monday – Friday 12 to 6, Saturday 9 to 12, Closed Sunday
Let's Vape & Smoke Shop KC
Great place to pick up some vaping supplies or kratom. The store is clean and the staff is friendly. When in town give Let's Vape a try!
Location: 3745 Broadway Blvd, Kansas City, MO 64111
Phone: (816) 753-8100
Hours: Monday – Saturday 10 to 8, Sunday 10 to 7
Karmic Genesis
Karmic Genesis has over 50 different strains of kratom for you to try. They also have several other products including vape supplies.
Location: 121 S Broadview St #1, Cape Girardeau, MO 63703
Phone: (573) 803-2700
Hours: Monday – Saturday 11 to 7:30, Sunday 12 to 5
Gold Maeng Da Kratom is red leaf variety that unergoes secondary curing process in the sun. It is one of the most extraordinary of the strains.

$15.00 – $325.00

Select options

Green Malay Kratom comes from the forests that are found within Malaysia's mountainous countryside. Lab Tested - Money Back Guarantee!

$15.00 – $325.00

Select options
BUYING KRATOM ONLINE
Although you can purchase kratom locally, a lot of people prefer to buy their kratom online. The reason is that you can work with a vendor who offers multiple strains and amazing prices. Some strains will not be found in your local shops, so you would then be left to source them from an online vendor.
Buying online has many perks but you also have to be aware of scammers. Here are just a few things you can do to make sure you are working with a trusted vendor.
Make sure they are registered with the American Kratom Association. This will ensure you are buying from a vendor who complies with some type of standards to ensure quality.
Read reviews and see what interactions others have had with the company.
Send out an email to the company and see how long it takes for them to get back to you.
Check for lab testing. If the vendor does not offer lab testing then you do not want to deal with them. You want to make sure that you are getting products that have not been contaminated and are unadulterated.

Oasis Kratom
Oasis Kratom is a proud member of the American Kratom Association. We strive to provide you with the highest quality kratom that the industry has to offer. In doing so, we also take great pride in offering amazing customer support.
All products are ethically harvested and we test according to GMP regulations. Each lot is tested 9+ times for salmonella, E. coli, staph, yeast, mold, and to confirm its 100% all-natural Mitragyna Speciosa. Visit our Lab Test page to learn more about our quality assurance measures or to request a copy of our most recent lab test results.
Check out our website and let us know if you have any questions. All of your products will arrive at your home at their optimal freshness and ready to use. We hope this has answered the question, "Is Kratom Legal In Missouri?"


CHECK OUT OUR OTHER STATE LEGALITY ARTICLES:
---