People are beginning to travel again, and many questions come with that. If you're a kratom enthusiast, one of those questions is probably if the kratom you love is legal and available at your destination – like Mexico. Is kratom legal in Mexico?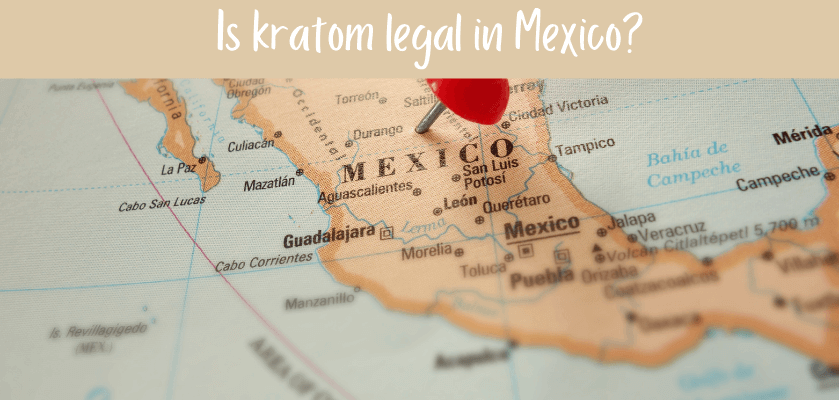 Here is a detailed rundown to prepare you for a trip to Mexico with the kratom you love. This article will fully answer all your questions surrounding the legality of kratom south of the border.
Kratom: What Is It?
To cover all the bases and ensure those new to the world of kratom understand the issues surrounding it, it makes sense to start with defining what kratom is precisely.
Kratom is known by its scientific name Mitragyna speciosa. It's a tree that grows in Southeast Asia in Malaysia and Indonesia. As part of the coffee family, it's been used for generations in this region as an integral part of the native culture.
The leaves of the kratom tree are harvested and then dried in most cases before being ground into a fine powder or crushed. Often, you find that kratom is named after where it was cultivated, along with the color of the veins of the leaves when harvested.
Many people seek kratom for its alkaloid compounds, particularly 7-hydroxymitragynine and mitragynine. These alkaloids tend to be at different levels in the various strains and colors of kratom.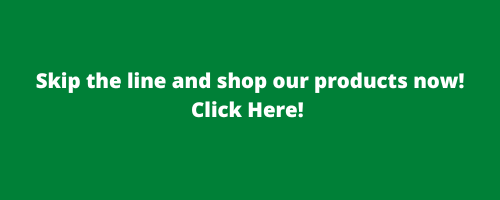 White-veined varieties have the leaves harvested early in the lifecycle, green-veined varieties in the middle of their lifecycle, and red-veined varieties at the end of the lifecycle when they're most mature.
The age of the leave influences how much of each alkaloid is in the leaves, which accounts for the differences between the colors. All have quite robust alkaloids, but their different levels make a difference.
Is Kratom Legal in Mexico?
Much like the United States, Mexico doesn't regulate kratom, so it is 100 percent legal. You can buy it in different forms from any state in the country. There simply are not any laws that govern kratom products in Mexico, so you can purchase and possess kratom without limitations.
Traveling throughout Mexico with kratom shouldn't be an issue, but it's important to remember where you're coming from. There are some countries or even some states in the United States where kratom is illegal to buy, possess, and sell. If you live in one of these places, leaving with kratom to travel to Mexico may be against local laws. This also comes into play if you are trying to carry kratom back from Mexico. Always check kratom's legal status, where you are, or where you're going.
Kratom's Legal Future in Mexico
Just as with any place in the world, laws in Mexico are subject to change – including laws in regards to the legal status of kratom in the country. In Mexico, the future of kratom looks bright! Kratom is a product in high demand across the world.
So, the number of kratom vendors you see in Mexico continues to increase, helping to bolster the economy. Mexican authorities seem to have a big incentive to keep kratom legal, but it's always a good idea to stay current on legislation, especially if a trip to Mexico is in the future.
Another bright spot regarding kratom on the world stage is the recent review by the World Health Organization that found kratom to be safe. This recommendation goes a long way in keeping kratom legal and safe in various places around the globe, including Mexico.
What Type of Kratom is Available in Mexico?
As mentioned, you can purchase kratom in various forms in Mexico, including powder, capsules, and extracts. You can buy kratom both online and in-person here, including the most popular varieties you may be used to finding at home, such as Maeng Da, Vietnam, Borneo, and Bali kratom.
Where To Buy Kratom In Mexico?
You have many options if you're traveling in Mexico and wondering where to get your favorite kratom strain. Perhaps the easiest is to order from your favorite online vendor, such as Oasis Kratom, and have your kratom delivered right to your door. That way, you don't have to worry about the products' consistency, quality, or safety.
You can certainly buy kratom from local shops in the area as well. Gas stations, bars, pubs, or smoke shops will often be your best bet in finding kratom throughout the country. While kratom is gaining popularity in Mexico, a limited number of local stores still carry kratom. You may find that the prices are much higher than you'd pay elsewhere, and their selection is not as extensive as you may be used to.
How to Travel Safely with Kratom
Beyond checking local laws when flying with kratom, it's essential to also understand how to keep kratom you may purchase fresh and safe as you are on the go. Storing your kratom correctly when you travel will help keep the alkaloids' integrity. If you don't invest the time to do this, you may waste money since your kratom won't deliver the alkaloid content you want.
When you buy from vendors such as Oasis Kratom, the product will come in GMP-approved packaging that is resealable and blocks out UV light that can damage the alkaloids in kratom. Make sure to keep your kratom stored in a cool, dry place. If it didn't come in a resealable bag, then find one and use it to keep contaminants out and your kratom dry.
The main things to remember to avoid exposing your kratom to are humidity, oxygen, and UV light. If you can store it with this in mind, you should be ready.
It's also important to remember that if you're flying with kratom or traveling to another country, check with the laws of that country first before attempting to bring kratom in. Do your research and be prepared to answer questions about it from security, and give yourself extra time to clear security checkpoints. Never try to hide any kratom you may be traveling with, and don't lie about it. Most importantly, never bring kratom into areas where it is banned, as you could face serious legal consequences.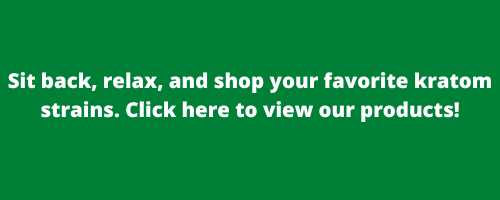 The Bottom Line
Is kratom legal in Mexico? Yes! Mexico has laws similar to the United States regarding kratom – meaning that overall, in the country, it is entirely legal. So, if you plan to go south for a little rest, bringing your favorite kratom strain with you is perfectly legal, and even buying some more while you're there. 


---