Perhaps you are aware that kratom is not a highly regulated industry and there are loads of legalities surrounding this herb. So, you may be wondering what kratom GMP regulations are? These regulations were designed by the American Kratom Association to help make the kratom industry safer for consumers. Let's take a look at why kratom GMP regulations are important.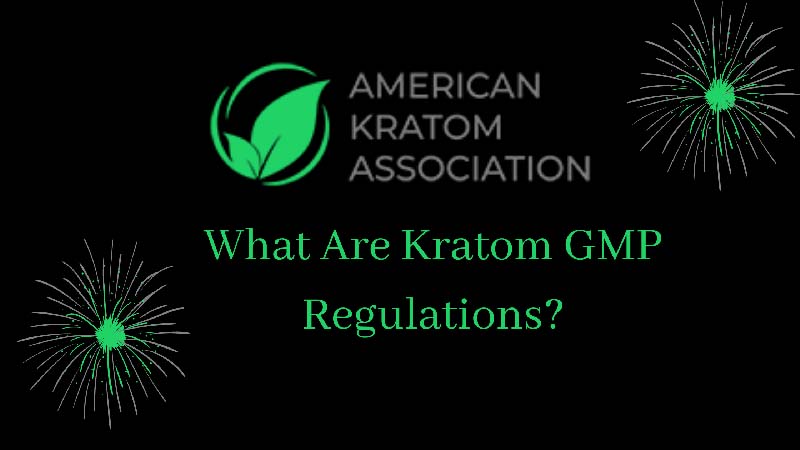 Who Is The American Kratom Association? 
The American Kratom Association is also known as the AKA. They advocate for kratom across the United States. They have been well known for helping states who aimed to ban kratom. Their efforts have been successful and they aim to improve the industry. 
In doing so, they designed the Good Manufacturing Practices (GMP) Standards Program to help enhance the quality of kratom that was being brought to market. These standards have provided strict guidelines for vendors to adhere to. We will get more into GMP protocols in the next section. 
In order to become registered with the AKA you must adhere to all GMP regulations and pass a strict third-party audit. This will set a kratom company apart from others. Here at Oasis Kratom, we are a proud member of the American Kratom Association. We adhere to all the AKA GMP Standards Program and ensure only the highest quality kratom goes to our customers. 
In addition to GMP regulations, the AKA is also actively trying to get each state to adopt the Kratom Consumer Protection Act. This act is another layer of protection for consumers. It will help place regulations on the kratom industry and address issues such as age restrictions, fines, lab testing, and more. If you want to learn more about the KCPA, check out this blog.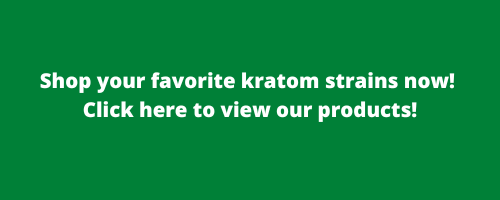 What Are Kratom GMP Regulations?
The Good Manufacturing Practice Standards Program was outlined and put in place by the American Kratom Association. This program was put together to help improve the safety of kratom products. When the manufacturer is approved as AKA GMP Qualified, you will find them listed on this page. 
In order to qualify, all manufacturers will need to commit and follow the strict manufacturing and processing standards that are outlined. Once a company meets compliance they will then need to go through verification by an approved auditor.   
The outline is very comprehensive and requires true commitment on the vendor's part. There are several sections within the outline which include Standard Operating Procedures, Recordkeeping, Adverse Event Reporting Systems, and Recalls, Marketing Practice, State Regulations, and Compliance. Click here to download a sample AKA GMP Sample Audit Form. To maintain AKA GMP Qualified status, a vendor must pass an annual independent audit. Below we will go through a checklist that will help you step through the various steps of the approval process. 
The main purpose of the AKA GMP Standards Program is to make the industry a safer place, as well as provide a list of kratom vendors that abide by these regulations. This will help the kratom community find a trusted vendor that will offer them high-quality products. 
One of the first steps during the registration period, vendors will be required to have a 3rd party audit within 90 days of enrolling in the GMP program. The high standards are rigorous and are designed to weed out vendors who really care about the products that they are selling to kratom consumers. It is common for vendors to miss the 90-day window, and this results in them being removed from the list on the AKA website as a qualified vendors until the audit is complete. 
There are many reasons why the 90-day time frame may be missed, which include equipment acquisition, employee training, SOP document development, legal review, and scheduling of the audit. 
The AKA is working with several vendors who have shown a commitment to becoming qualified and meeting compliance to remain qualified. As a result, vendors are able to remain active participants in the program. If you are a company that is interested in registering with the AKA GMP program you can click here. 
AKA GMP Standards Checklist
In this section, you will find the steps that a vendor must take to gain AKA GMP Qualified status. Once the vendor has obtained this status, they will have to submit proof of an annual third-party audit to maintain the qualified status. 
Here is a checklist to help you get registered with the AKA:
The vendor will need to pay a $500 registration fee to the American Kratom Association. This fee will be used to cover administrative costs. 

Take time to thoroughly review the AKA GMP program. 

Step through all qualifications. You may decide to do it yourself or hire an outside consultant to help you reach compliance levels. 

When the vendor feels like they have met the AKA GMP Standards, they will need to contact a 3rd party auditor to arrange an inspection. You may contact the AKA if you need a recommendation for an auditor. 

Complete and pass the audit to achieve "Qualified Status."

The 3rd party auditor will need to directly submit their audit report to the American Kratom Association. It will need to include contact information, and state that the vendor has met all requirements that are outlined in the AKA GMP Standards document. 

The audit will then be reviewed by the AKA and a final decision will be made. Follow-up information or inspection verification may be requested. Each vendor will have 90 days to complete the audit or they will be removed from the AKA list. 
Fee Information:
Initial program registration fee: $500

Annual Re-Certification Fee: $1,000

3rd Party Auditing and Consulting Costs: All costs are negotiated between the vendor and any outside companies
Why Is The AKA GMP Standards Program Important?
When buying kratom it can be hard to know which vendors can be trusted because the industry is not regulated. Choosing a vendor that is registered with the American Kratom Association will help you source kratom from vendors who go the extra mile to ensure their kratom is safe and of high quality. Due to the legalities that surround kratom and the lack of mandated regulations choosing a GMP-qualified vendor will help ensure you are getting the best that the market has to offer.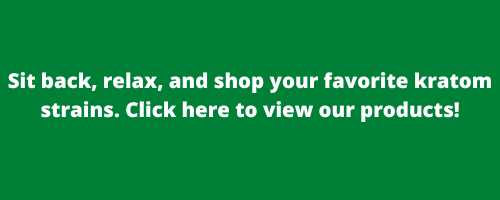 Oasis Kratom
Oasis Kratom has taken the necessary steps to ensure they offer their customers products that have been approved by the American Kratom Association. We ensure you require quality kratom that is not found with other kratom vendors. We adhere to all GMP protocols. 
All products are ethically harvested and we test according to GMP regulations. Each lot is tested 9+ times for salmonella, E. coli, staph, yeast, mold, and to confirm its 100% all-natural Mitragyna Speciosa. Visit our  Lab Test page to learn more about our quality assurance measures or to request a copy of our most recent lab test results.
Maeng Da is a Thai nickname translating into "pimp grade". It comes fresh from the plantations of Indonesia.Lab Tested - Money Back Guarantee!

$

15.00 –

$

325.00 Select options

Red Plantation Maeng Da is some of the best Kratom available. It comes from the plantations in a specific part of Indonesia. Money Back Guarantee!

$

15.00 –

$

325.00 Select options

Buy premium green maeng da kratom products starting at just $15 in the usa. oasis green maeng da products have 100% all natural mitragyna speciosa.

$

15.00 –

$

325.00 Select options
We offer a variety of products including kratom powders and kratom capsules. Our options span across red vein, white vein, green vein, and yellow vein kratom. We hope that this blog has helped you understand what the kratom GMP regulations are and why they are important. Take the time to source your kratom from a vendor who has taken the time to comply with GMP regulations.


---