Hometown of Edgar Allen Poe, Birthplace of the first electric streetcar in the nation, and where Patrick Henry gave his famous "Give me liberty or give me death" speech. Richmond is full of amazing history, culture, and restaurants you're sure to enjoy!
While you're out and about the city, you'll also find many quality smoke shops that carry kratom. We put together this list of the best places to buy kratom in Richmond. This curated list will tell you where to find the vape shops, smoke shops, or herbal shops that have kratom in Richmond.
How do you know which are the best? At Oasis Kratom, we regard the best places to purchase kratom in Richmond as having a good variety of quality kratom at affordable prices. Great customer service doesn't hurt, either!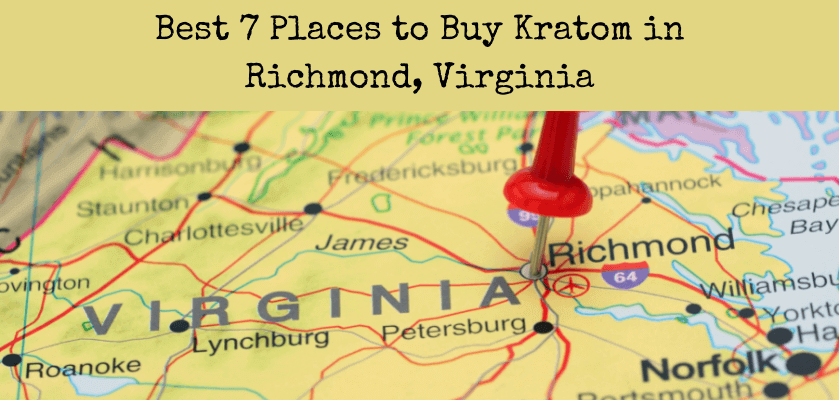 Buying Kratom in Richmond, VA
You can find kratom in a variety of smoke shops, vape shops, and tobacco shops around the city.
Kratom is legal to buy, sell and use for anyone.
There are no age restrictions on kratom in all parts of Virginia, so you can buy kratom from a local retailer or you have the option to buy online and have kratom shipped to your door.
The choice is yours! If you are new to or just visiting the Richmond area you may be trying to find the best places to buy kratom.
You can stop the google search, all the top results are below!
#1 Top Shelf Smoke and Vape
Address: 1819 Williamsburg Rd Suite 2, Richmond, VA 23231
Google Rating: 4.9
This store is rated highly based on customer reviews for great service. While they don't specialize in kratom and you may not find the most extensive selection here, what you do find is high in quality and at a reasonable price. In the East End, this is definitely a place that should be added to your list.
#2 Carytown Tobacco
Address: 1701 E Main St, Richmond, VA 23223
Google Rating: 4.6
As one of the biggest kratom suppliers in the Richmond area, Carytown Tobacco has a very large selection of kratom to choose from. Additionally, their products are high in quality and available to you at affordable prices for the area. They have all the most popular strains of kratom you're looking for and maybe even a few new-to-you strains that you can add to your collection.
#3 Capitol Smoke Richmond
Address: 1333 W Broad St, Richmond, VA 23220
Google Rating: 4.9
Capitol Smoke Richmond specializes in amazing glass and tobacco products, but their stock of kratom is nothing to turn your nose up at! They have a large selection of lab-tested kratom to choose from, including the most popular strains people are always on the lookout for. Customers make this their go-to kratom and tobacco shop because the service is very friendly and they know a lot about the products they're selling.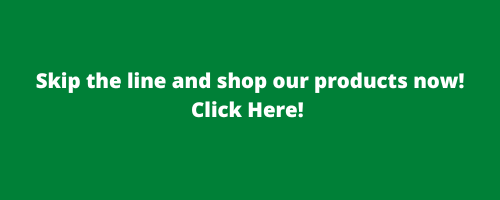 #4 Area 51 Smoke Shop
Address:11525 Midlothian Turnpike #106A, Bon Air, VA 23235
Google Rating: 4.6
Area 51 Smoke Shop may be far from the real Area 51, but their kratom selection and service are still out of this world! They offer lab-tested kratom in a variety of strains and still manage to offer it at affordable prices. The employees know all about their products and are more than happy to educate you about what you want to buy.
#5 Koko Kratom
Address: 4860 Cox Rd Glen Allen, VA 23060
Google Rating: 5.0
If you're willing to travel a little outside of Richmond, then you may just find one of the best kratom places in all of Virginia. Koko Kratom offers some of the highest quality kratom products in the area at competitive prices. They also have a huge selection of kratom strains to choose from, including all the most popular varieties that people look for. The employees make you feel welcome and are happy to answer any questions you may have, so this shop is well worth the drive.
#6 Bob Marley Tobacco
Address: 804 W Broad St, Richmond, VA 23220
Google Rating: 4.0
Bob Marley Tobacco doesn't just sell tobacco, they also have a great selection of quality kratom and CBD products for you to discover as well. The kratom sold in this shop is lab-tested for quality and purity and they have all the most popular kratom strains including a few that you may not find at other local vendors. They offer all of this at reasonable prices and with a smile on the employee's faces!
#7 3 Stars Vape & Tobacco
Address: 5520 Lakeside Ave, Henrico, VA 23228
Google Rating: 4.8
3 Stars Vape & Tobacco may be a small, family-owned business, but that doesn't mean their selection is small. They have an excellent selection of kratom that is high in quality and purity. To top that off, they have amazing customer service that will help you leave the store with a smile. Don't be afraid to try the smaller places around Richmond – they may be exactly what you're looking for.
Other Shops in Richmond
A few more places that should be on your kratom radar in Richmond include:
Katra Gala – 2225 W Main St, Richmond, VA 23220
Driply Vape & Smoke Shop – 518 W Grace St Suite B, Richmond, VA 23220
Jahnke Tobacco Vape & Hookah – 6342 Jahnke Rd, Richmond, VA 23225
Vapes and Pipes Gift Shop – 704 N Sheppard St, Richmond, VA 23221
Native Smoke – 4721 W Broad St, Richmond, VA 23230
Puffs Smoke Shop & More – 1424 Chamberlayne Ave, Richmond, VA 23222
Dank's Vape, Tobacco, & Hookah – 6856 Midlothian Turnpike Unit 107, Richmond, VA 23225
STC Smoke Shop – 8121 W Broad St Suite A Suite A, Richmond, VA 23294
Is Kratom Legal in Richmond?
Kratom is legal to buy, sell and use for anyone. There are no age restrictions on kratom in all parts of Virginia. Learn more about the kratom laws in Virginia here.
There are currently no pending laws here so you can safely find kratom in this state.
However, laws can always change so be sure you stay current on local laws and regulations regarding kratom.
A new bill was proposed in 2020 that may have led to kratom being classified as a controlled substance in the state. Luckily, the bill died and didn't go on to become law, but it serves to highlight how fragile the legality of kratom is in some places, including Virginia. That's why it's a good idea to stay on top of any legislation in your area that could impact your access to kratom.
Buying Kratom Online
Because you live in a state where kratom is legal you have two options– you can either buy it online or locally! Buying kratom online is a popular option because you can save some money with discounts and coupon codes, they usually have a larger selection to choose from, and the kratom is typically better quality. If you love lots of options, shopping for kratom online is perfect for you! Vendors who sell online tend to have a large variety of strains to try vs. a local retailer who may have only a few.
Not all kratom retailers are created equal. Make sure you are choosing a vendor who abides by the American Kratom Association (AKA) standards and only sells lab tested, 100% Mitragyna Speciosa products. The AKA has put good manufacturing processes (GMP) in place to keep kratom users safe and set quality standards for the kratom you buy.
We recommend talking to your healthcare provider before you try kratom and reading some customer reviews. It's helpful if you're wondering how will kratom affect you and which strains to try. Only buy kratom online from AKA certified vendors, like Oasis Kratom. We follow every guideline and GMP to bring you lab tested and certified products that are only the best 100% Mitragyna Speciosa. 
Have a great time in the River City and when you're exploring places to buy kratom, be sure to try a reputable shop from the curated list above. Safe travels and happy shopping!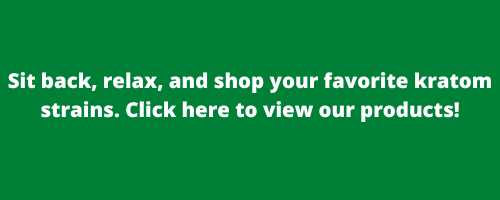 Another important reason to consider buying kratom online is the quality of the product. In many stores, you don't know what the quality of the product is or even how long it's been sitting on their shelves. Oasis Kratom is a member of the American Kratom Association, which means that all the kratom we sell is lab-tested under the AKA's guidelines to ensure quality, purity, and safety. Our products are packaged under GMP-approved methods to keep them fresh, too.
You have a lot of choices when it comes to buying kratom in Richmond, Va. Consider how much easier it is to buy quality, pure kratom from your friends at Oasis Kratom.
---