Kratom is growing in popularity all across the country and the Sooner State is no exception. Places to buy kratom have been popping up all over, making it easier than ever to buy kratom in Oklahoma City and surrounding areas.
As you've probably figured out by now, not all kratom is created equal – and not all places to buy kratom are created equal either. That's why we've put together this list of some of the best places to buy kratom in Oklahoma City, so you know where to go for quality kratom and great service.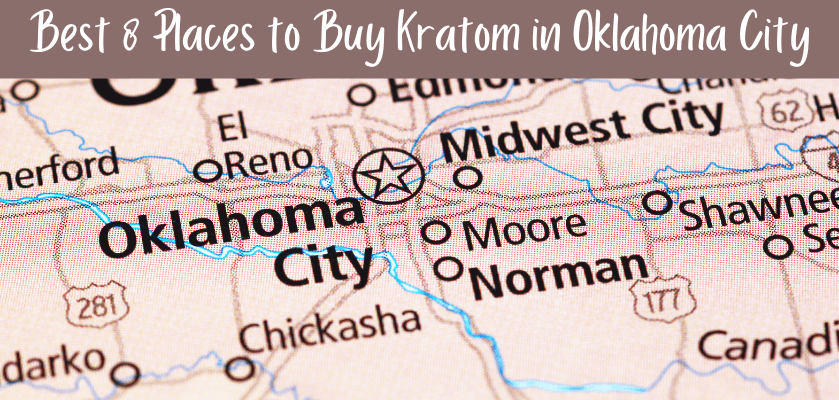 Buying Kratom in Oklahoma City
It's easy to find a local vape shop, tobacco shop, or smoke shop in the city to buy kratom, but only the best vendors will offer a good selection of quality kratom at reasonable prices.
#1 Lotus Botanicals CBD & Kratom
Address: 4104 NW 10th St, Oklahoma City, OK 73107
Google Rating: 4.7
At Lotus Botanicals, you can find a bevy of organic products, including kratom and CBD. All of the kratom products they sell are lab-tested but they haven't dramatically raised their prices by offering quality, so you won't suffer from sticker shock when shopping here. You can find the most popular kratom strains here as well as a few you may not be expecting, and the service is friendly, inviting, and knowledgeable.
#2 Wolfe Kratom
Address: 5541 SE 149th St STE A, Oklahoma City, OK 73165
Google Rating: 4.9
Wolfe Kratom has a great selection of kratom – it is their specialty, after all! You can find other products here as well, such as vapes, CBD, and glass. But if you're coming for the kratom, you'll find a good selection of lab-tested, pure kratom strains here that are for sale at very reasonable prices. The employees are warm and welcoming, with a deep understanding of the products they sell. You won't leave disappointed.
#3 Earthly Mist
Address: 2220 1/2 SW 74th St, Oklahoma City, OK 73159
Google Rating: 4.7
Another highly rated OC option, Earthly Mist has very high-quality kratom at prices anyone can appreciate. Their kratom is all lab-tested, so you know what you're getting is free from contaminants and pure. They have a lot of the most popular kratom strains available here as well, all presented by employees that know what they're talking about and provide efficient service. You cannot go wrong shopping at this local favorite.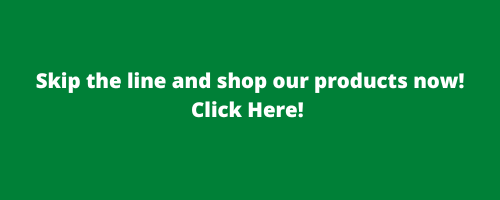 #4 Artisan Botanicals CBD and Kratom
Address: 2601 S Douglas Blvd Suite 170, Midwest City, OK 73130, United States
Google Rating: 4.9
Artisan Botanicals is another local favorite when it comes to kratom. They're a small business where the owner takes a lot of pride in the quality of the products they offer as well as the selection – and you can tell as soon as you enter the store. They even offer samples of their different strains to help you make your choice, which is a hard thing to find in many herbal stores that sell kratom.
#5 Up-N-Smoke
Address: 1136 N MacArthur Blvd, Oklahoma City, OK 73127
Google Rating: 4.2
While it doesn't have the highest rating on this list, Up-N-Smoke is a solid kratom shop in Oklahoma City. They have a large selection of kratom to choose from with very competitive pricing. Plus, their employees know all about the products they offer and are happy to share this information with you to help you make the best choice. It's definitely a shop to put on your radar.
#6 Smoker's Hub
Address: 2903 NW 36th St STE 107, Oklahoma City, OK 73112
Google Rating: 4.7
Smoker's Hub has Delta 8, hookah, and most importantly a great selection of quality kratom. They may not have the most extensive selection of kratom you can find, but it's solid and stocked with some of the most popular strains that most people are looking for, including OPMS. Their prices are very reasonable and the staff is knowledgeable and incredibly helpful. The service is why this store is rated so highly – it's part of what keeps people coming back.
#7 Luxury Glass Smoke Shop Vapor & Kratom
Address: 720 S MacArthur Blvd, Oklahoma City, OK 73128
Google Rating: 4.8
People drive from all around the area to go to Luxury Glass Smoke Shop. That's because they have great prices and offer quality kratom. They have a moderate selection of your favorite kratom strains and the employees are very helpful and courteous. This is one of those stores you may try when your favorite shop runs out of your strain, but then you keep going back to because it's got everything you're looking for.
#8 23rd Street Vapes
Address: 131 NW 23rd St, Oklahoma City, OK 73103
Google Rating: 4.1
If you're looking for great kratom, then look no further than 23rd Street Vapes. Their various kratom strains are priced a little higher than the competition, but it does make up for that in their quality and purity. Their employees are familiar with the products they sell to help you find exactly what you're looking for.
Other Shops
There are so many great places to buy kratom in Oklahoma City, so you may also want to check out these locations!
Trifecta Smoke Showcase – 2307 N Pennsylvania Ave, Oklahoma City, OK 73107

SJ Kratom Pipes Novelties – 2425 N Council Rd, Bethany, OK 73008

Coolz – 7808 S Western Ave, Oklahoma City, OK 73139

Friendly Market and Kratom on Hefner – 2222 W Hefner Rd d, Oklahoma City, OK 73120

Outter Limits – 7902 N MacArthur Blvd, Oklahoma City, OK 73132

Herban Alternatives – 2221 S Air Depot Blvd, Midwest City, OK 73110

The Indigo Attic – 5012 N Meridian Ave, Oklahoma City, OK 73112

Green Gorilla Smoke & Vape Shop – 7220 N May Ave, Oklahoma City, OK 73116
Is Kratom Legal in Oklahoma City?
It may surprise people just how progressive Oklahoma is when it comes to the legality of herbs, including kratom. While kratom is not illegal in the United States, it's also not legal everywhere on a state, city, or county level. That's why you have to stay informed to understand how kratom is treated in your local area.
Even though kratom is legal in Oklahoma, it's a good idea to keep an eye on any bills that come up for a vote in the legislature about it. In 2014 there was a bill proposed that would have made kratom illegal in the state, but a petition campaign was able to stop it. As a kratom enthusiast, it's always a good idea to make sure you stay in the know when it comes to the legality of kratom where you live. Follow the American Kratom Association for more information.
Buying Kratom Online
Though it's obvious that there are a lot of great places in Oklahoma City to buy kratom, you may want to explore the benefits of buying kratom online from reputable vendors like Oasis Kratom.
In many cases, the kratom you find online is more affordable than kratom sold in stores. Why is that? It has nothing to do with quality but instead has everything to do with the costs of running a business. With no brick-and-mortar store to maintain, online vendors can pass their savings directly onto you.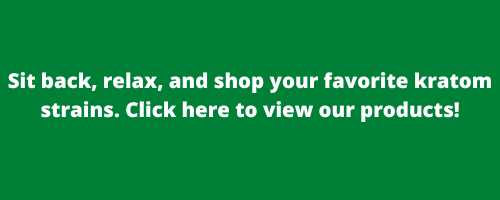 Perhaps the most important advantage to buying kratom online is quality, especially if you choose a vendor that is accredited by the American Kratom Association like Oasis Kratom. The AKA has established guidelines for lab testing for purity, quality, and safety, something that accredited vendors follow closely. They also package their kratom under the standards established by the AKA so that it stays free from contaminants and stays fresher for longer.
You have a lot of choices to buy kratom in Oklahoma City, but you may just find that the best quality and service come from online vendors like Oasis. 


---