Kratom is an herb that has become increasingly popular in the United States for the wellness support that it offers. However, this herb is not well received in all areas of the nation. There are areas where kratom bans have been implemented. If you are new to kratom you may be wondering why this herb has received so much bad press. To help you understand the kratom industry a little better we will explore why kratom bans have become an issue all over the globe.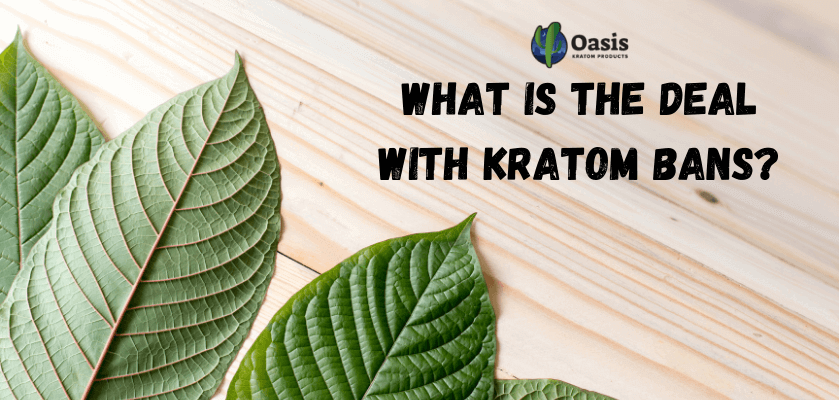 Drug Enforcement Administration
The Drug Enforcement Administration (DEA) tried to launch a nationwide kratom ban back in 2016. However, the ban was quickly withdrawn when the DEA saw the support that kratom was receiving. Kratom is still on the DEA radar but for now, they have not tried to ban kratom nationwide.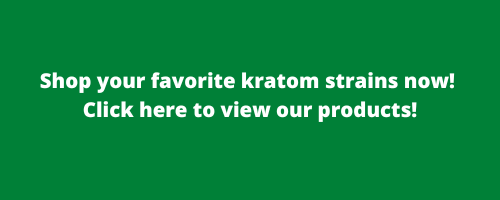 Food and Drug Administration
In 2017, the Food and Drug Administration became involved. They have not banned kratom nationwide but it is on their radar. Kratom is not regulated by the FDA, so every state has had to make its choice when it comes to this herb. Most have made it legal but some have banned kratom statewide. Other states have banned it in specific areas.  
Kratom remains legal on a federal level. However, there have been talks at a federal level that the FDA does intend on scheduling the main alkaloids in kratom which include mitragynine and 7-hydroxymitragynine. If this occurs, no one across the nation would be able to access kratom. 
It would also cause needed research to come to a halt. Medical research is needed to understand more about the alkaloids within kratom. Since this herb is relatively new to the western world there's not a lot of scientific research available. You will find that most reports are from anecdotal experience. 
What is the Kratom Ban?
The DEA was the first to execute a kratom ban in August of 2016. They intended on placing a temporary schedule of the two main alkaloids in kratom(mitragynine and 7-hydroxymitragynine). This would place kratom next to drugs such as heroin. They would become a part of the Controlled Substance Act (CSA). 
However, the temporary ban was lifted once the DEA saw the support that the general public was offering kratom. Kratom enthusiasts made it known that kratom was much more than an herbal supplement. With their testimonies, the kratom ban was shut down. A kratom ban is where kratom is placed on the controlled substance list and inaccessible for patrons to go to their local shops and buy. 
As we mentioned above, the FDA stepped in. In October 2017, the FDA submitted a scheduling recommendation with the hopes that the DEA would revisit their intent and help launch a nationwide ban of kratom. If successful, kratom would become a Schedule I narcotic along with other dangerous drugs. 
It was mentioned by FDA commissioner Scott Gottlieb that the FDA has a public health obligation. Because of this, they are obligated to fight back against unregulated products. The FDA is required to react when there are legitimate health concerns. So, you may be wondering, how did the FDA get past this regulatory measure?
The FDA has the authority to be able to pre-approve food additives but not actual food. So, these regulations can apply to any ingredients within a food. This may have you wondering what type of claims the FDA made? They replied, since kratom powder is placed into a capsule it becomes a food additive. This means that kratom would be considered a food additive. So, this is essentially the reason why no kratom bans have occurred nationwide. 
Health & Human Services
The FDA's attempt to place a ban on kratom came after a letter was written by the Health and Human Services to the DEA. They argued that all kratom products could be considered a Schedule I drug. According to them, kratom would fall under the Control Substance Act to be classified as a Schedule I drug due to:
Abuse potential
Unsafe even when used in a medical setting
No research has proven it's beneficial
The HHS felt like kratom fell into this category. They ignored all research and user testimonials. The DEA then sought help from the FDA, asking how they should proceed. This is what kicked off the FDA's war against kratom. This letter also gained support from the National Institute of Drug Abuse (NIDA) located at the National Institute of Health. 
The American Kratom Association, which lobbies for kratom, has now gained the support of NIDA. This only came after members of NIDA met with the AKA, which is something that the FDA has refused to do. 
What's Next?
According to the FDA, kratom is not safe for human consumption. This has caused a delay in much-needed medical research to understand kratom alkaloids better. No funding is being offered to help support these much-needed studies. With this attitude, the FDA is letting the public know that they are not interested in exploring new medical treatment options. 
Because of this war on kratom, the market remains unregulated. This is only proving to be dangerous for consumers, as vendors come out with subpar products. This only provides the FDA with more ammunition to shut down the kratom market. So, it is believed that this must be their ultimate plan.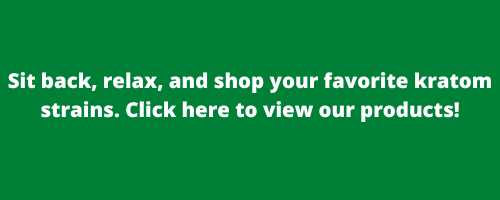 On the contrary, The AKA is doing everything they can to improve the industry. With the Kratom Consumer Protection Act, they hope to bring regulation to the kratom market and eliminate the need for bans. This act will help address many issues such as fines, proper labeling, and age restrictions. 
As a kratom user, your support is greatly needed. User experience is very powerful and will help end this war on kratom bans. Medical research is needed to understand kratom in a larger light. However, those studies will continue to be shut down because of the FDA and their reluctance to support kratom. The legalities of kratom are complicated. This only means that users need to share their testimonies and offer as much support as possible. This is the only way to fight the bans that these regulatory agencies are seeking.


---