Kratom is a gray area in which there are certain aspects that we cannot talk about. Before starting any new supplements, you need to consult with your family physician. They are the only ones who can legally recommend kratom to you and advise you on dosing.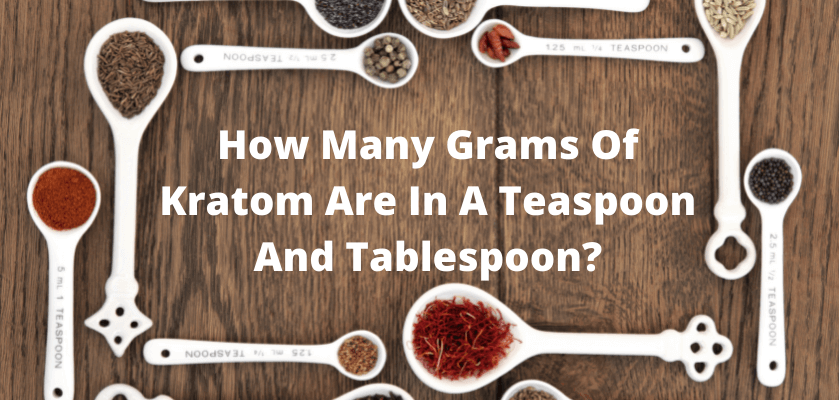 A question that we get a lot from our customers is, "How many grams of kratom is in a teaspoon and tablespoon?" In this blog, we will discuss these measurements but advise you to talk with your physician about dosing. 
Kratom Powder
Powder is the most popular form of kratom. Users typically buy powder because they can get more out of their products. However, when using powder, you have to be able to correctly measure an amount.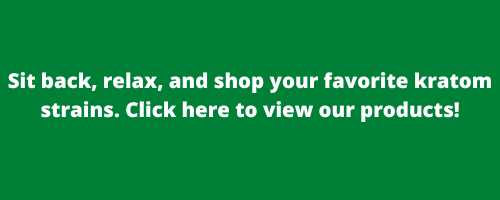 As we mentioned above, we are not legally allowed to advise you on kratom dosing. However, we will discuss how many grams are in a teaspoon and tablespoon. This way you can understand how much kratom powder goes into these measurements. 
Just like anything that you are measuring you want to ensure that you are accurate. If you are using a scoop or spoon just make sure the powder is rounded off so that you get an accurate amount. 
Green Maeng Da Kratom has a potent alkaloid makeup. It is the strongest strain in the green vein family. Lab-tested and Money-back guarantee.

$15.00 – $325.00

Select options

White Maeng Da Kratom high concentration of alkaloids and is developed through grafting. Lab Tested - Money Back Guarantee!

$15.00 – $325.00

Select options
Measuring Kratom
You can measure out your kratom using common tools that can be found in your kitchen. Most people will gravitate towards using a teaspoon or tablespoon. While these are the most common tools for measuring out a kratom dose, they are not the most accurate. You will find that not all teaspoons are created equally. Some may be a bit larger than others. 
You could also see that using this method of measurement could leave you with a dose that is different from one time to the next. Also, you have to consider that there will be a slight variation when it comes to the weight per volume of kratom powder. This is going to vary slightly according to the strain of kratom that you are using. 
How Many Grams Of Kratom Are In A Teaspoon?
To understand how much kratom powder is in a teaspoon you must first be able to convert grams into teaspoons. Different substances will measure differently. If you take something fine such as salt you will have more grams per teaspoon than you would sugar. 
For example, one teaspoon of salt would equal 5.9 grams. One teaspoon of sugar would equal 4.2 grams. Flour on the other hand only has 2.6 grams in a teaspoon. As for kratom, it will range between 2.0 to 2.3 grams per teaspoon. It will all depend on the strain and how finely ground it is. 
How Many Grams Of Kratom Are In A Tablespoon?
Same as what we mentioned above, the measurement of a tablespoon is going to vary. However, there are approximately 6.2 to 7.0 grams of kratom powder in a tablespoon. This will all depend on the strain you are using, your measuring utensils, and how finely ground your powder is. 
How To Perfectly Measure Kratom Powder
You will want to make certain that you level off your measuring spoon. Start by taking a spoonful of kratom powder. You will want to flatten the powder so that it is not heaping over the spoon. You want it to be level with the top of the spoon. You can use a knife or a piece of card to smooth over the top of the measuring spoon. This will push off any access back into the powder container. 
How Many Capsules Do You Need For A Teaspoon/Tablespoon?
If you do not want to mess around with having to measure out every dose of kratom powder you could opt to use capsules. A lot of kratom users will buy powder and then make their own kratom capsules. However, you have to understand that the measurement with capsules is also going to vary. So, it will all depend on the size of capsules you are using as to how much power it will need. 
You may find that you are having several capsules to equal the dose that you are taking when using powder. Again, how much per capsule is going to change according to the strain that is being used as well. 
On average, a capsule will hold 0.5 grams of kratom. 
Teaspoon

– One teaspoon contains 2 to 2.3 grams of kratom.  4 capsules would equal a teaspoon. 

Tablespoon

– One tablespoon contains 6.2 to 7.0 grams of kratom. 12 capsules would equal a tablespoon.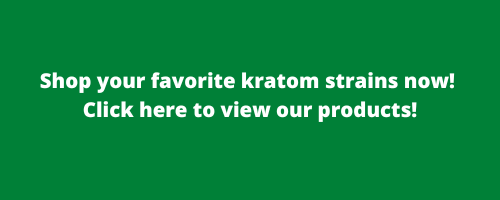 Below we have made a table to show you an approximate measurement according to strains. This, of course, is approximated. Be sure that you consult your family physician before taking any new herbs or supplements. They are the only ones who can legally advise you on kratom.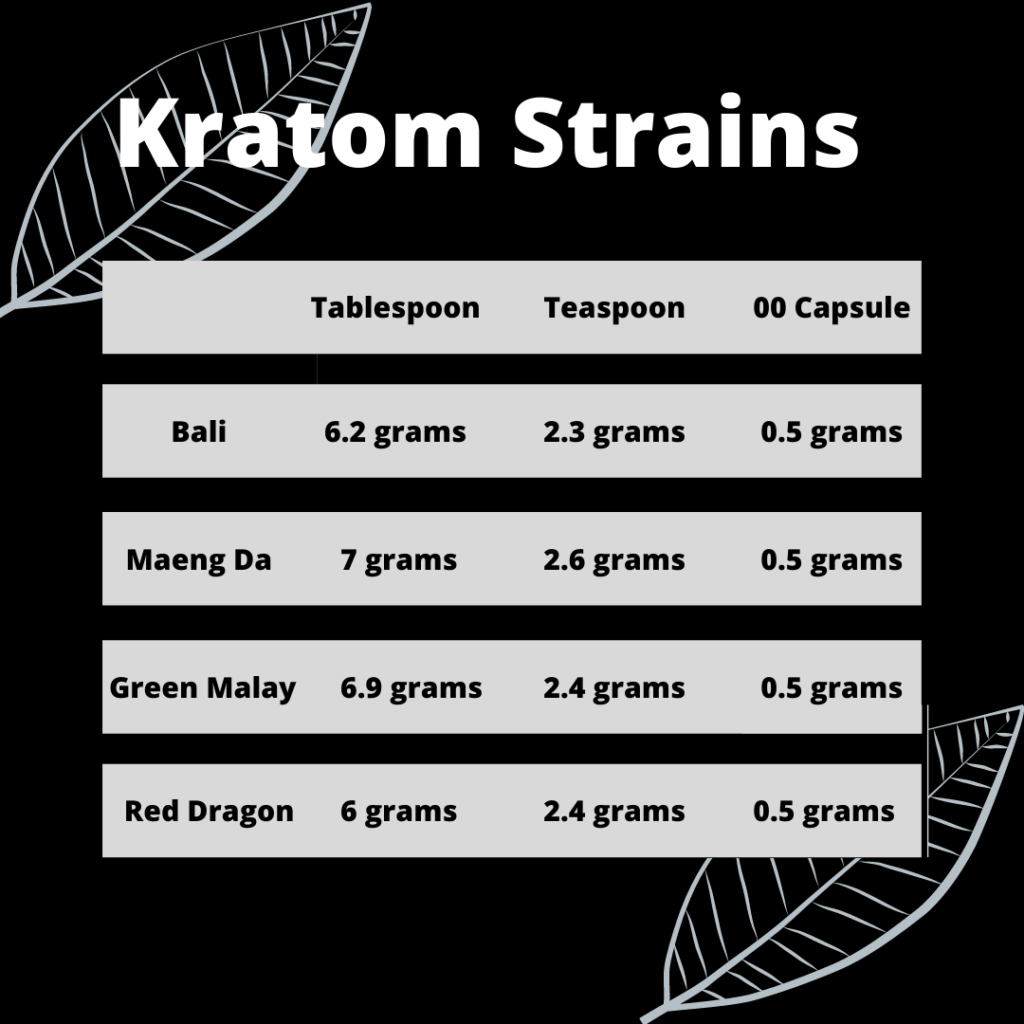 Oasis Kratom
We hope that this blog has helped you understand more about grams per teaspoon and grams per tablespoon. If you want the most accurate measurement you could opt for premade capsules. We offer high-quality kratom powders and capsules here at Oasis Kratom. You will find popular strains such as Maeng Da, Bali, Malay, and much more. Let us know if you have any questions. 


---