Home to the largest urban arts district in the United States, birthplace of infamous crime duo Bonnie Parker and Clyde Barrow, and the city that invented Dr. Pepper, Dallas is full of amazing history, culture, and restaurants you're sure to enjoy!
While you're out and about the city, you'll also find many quality smoke shops that carry kratom. We put together this list of the best places to buy kratom in Dallas. This curated list will tell you where to find the vape shops, smoke shops, or herbal shops that have kratom in Dallas.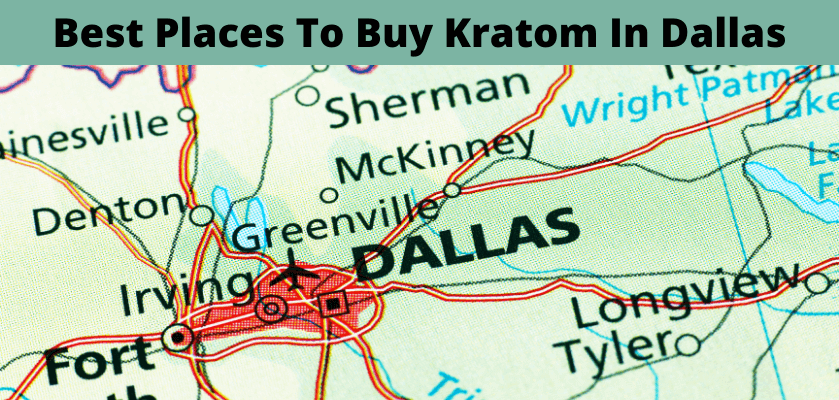 At Oasis Kratom, we know you have a lot of choices when it comes to kratom in Dallas – maybe even too many! That's why we've made this list of the best places to buy kratom in Dallas to help you get started.
The Best Kratom Shops in Dallas
Kratom is legal to buy, sell and use for anyone. There are no age restrictions on kratom in all parts of Texas, so you can buy kratom from a local retailer or you have the option to buy kratom online and have kratom shipped to your door. The choice is yours! If you are new to or just visiting the Dallas area you may be trying to find the best places to buy kratom. You can stop the google search, all the top results are below!
#1 CBD Kratom
Address: 3001 Knox St Suite 104, Dallas, TX 75205
Google Rating: 4.9
CBD Kratom is truly a one-stop-shop for kratom lovers. They have a huge variety of strains to choose from at prices that are competitive in the city. You can find almost any strain of kratom you are interested in here, including white vein, green vein, red vein, and yellow vein kratom – they even have some mixes available and aged kratom. On top of all that, they have highly trained employees that are ready and able to answer your questions or lead you in the right direction.
#2 Latinos Smoke Shop
Address: 4444 W Illinois Ave Suite 109, Dallas, TX 75211
Google Rating: 4.9
Latinos Smoke Shop has a wide range of kratom strains to choose from, along with other tobacco, vape, and CBD needs you may have. People return to this shop again and again for their nice selection and friendly service. The employees will go above and beyond to help you find what you're looking for, so you simply can't go wrong giving this shop a try.
#3 Vape Craft Co.
Address: 4509 Lemmon Ave, Dallas, TX 75219
Google Rating: 4.7
One of the best things about Vape Craft is its inventory. Not only do they have an excellent selection of kratom, but each time you go in you're likely to find something new. They promote and provide new and exciting products all the time, so if they don't have your favorite kratom strain now, they may soon. And with their amazing selection, you're bound to find something new to try with the help of their friendly and informative staff. Their kratom is high in quality and their customer service gives this place high marks.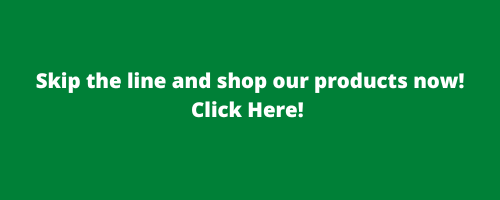 #4 Good Vapes
Address: 10677 E NW Hwy Suite 450, Dallas, TX 75238
Google Rating: 4.6
Good Vapes sells a wide variety of kratom as well as CBD and Delta 8. This shop has a large selection of quality kratom strains that are sure to leave you happy. The main focus of this store isn't kratom, but that doesn't mean they've sacrificed quality because of it. You're going to find high-quality kratom in this store along with staff that knows what they're talking about. The staff in this store is constantly rated as well informed and polite, providing excellent customer service.
#5 Xtreme Vapes
Address: 3235 Independence Pkwy, Plano, TX 75075
Google Rating: 4.9
Xtreme Vapes offers a large variety of kratom strains. You'll likely find your favorite white, green, or red kratom here that is lab-tested for quality. They offer their strains at reasonable prices, too, which is why so many people make this their go-to shop for quality kratom in the Dallas area. The employees here also seem to have a real zest for helping people to find the kratom that is just right for them. After all, it's always nice to go someplace you feel comfortable and welcome.
#6 Artisan Vapor & CBD
Address: 4404 Lemmon Ave, Dallas, TX 75219
Google Rating: 4.9
Artisan Vapor & CBD has been in operation since 2013 and in that time has made quite a reputation for itself as a great place to buy quality kratom. They don't have the largest selection of kratom in the city, but what they do have is superb quality and purity. All of their kratom is lab-tested and available at prices that are great for the quality of the kratom you receive. They have excellent customer service as well, with employees eager to assist you.
#7 CBD Life Kratom
Address: 5626 Maple Ave #150, Dallas, TX 75235
Google Rating: 5.0
There are a few reasons why CBD Life Kratom may just become your favorite kratom shop. Not only do they offer more than just kratom and have excellent customer service, but they also have over 50 strains of kratom to choose from, one of the largest selections in Dallas. You would think this distinction would raise their prices, but all their kratom can be yours at a very reasonable and competitive price. And if you're new to the world of kratom, you don't have to be shy. Their employees can easily educate and guide you to find just what you need.
Other Shops
CBD & Kratom King – 11252 Harry Hines Blvd Suite 103, Dallas, TX 75229

Puff N Stuff Smoke Shop – 13015 Jupiter Rd #304, Dallas, TX 75238

Smoke Shop – 847 Singleton Blvd Suite 110, Dallas, TX 75212

PPV Pipes Papes & Vapes – 13410 Preston Rd h, Dallas, TX 75240

Hotbox Smoke Shop – 19177 Preston Rd Ste 187, Dallas, TX 75252

The Glass House TX Smoke Shop – 7877 Frankford Rd #102, Dallas, TX 75252

Retro Revolution Smoke Shop – 5429 Greenville Ave, Dallas, TX 75206

Cedar Creek Botanicals – 3300 Shepherd Ln unit d, Balch Springs, TX 75180
Is Kratom Legal in Dallas?
Kratom is legal in the United States and Texas.
Kratom is legal to buy, sell and use for anyone. There are no age restrictions on kratom in all parts of Texas. Learn more about the kratom laws in Texas here. There are currently no pending laws here so you can safely find kratom in this state. However, laws can always change so be sure you stay current on local laws and regulations regarding kratom.
Buying Kratom Online
Because you live in a state where kratom is legal you have two options– you can either buy it online or locally! Buying kratom online is a popular option because you can save some money with discounts and coupon codes, they usually have a larger selection to choose from, and the kratom is typically better quality. If you love lots of options, shopping for kratom online is perfect for you! Vendors who sell online tend to have a large variety of strains to try vs. a local retailer who may have only a few.
Not all kratom retailers are created equal. Make sure you are choosing a vendor who abides by the American Kratom Association (AKA) standards and only sells lab tested, 100% Mitragyna Speciosa products. The AKA has put good manufacturing processes (GMP) in place to keep kratom users safe and set quality standards for the kratom you buy.
We recommend talking to your healthcare provider before you try kratom and reading some customer reviews. It's helpful if you're wondering how will kratom affect you and which strains to try. Only buy kratom online from AKA certified vendors, like Oasis Kratom. We follow every guideline and GMP to bring you lab tested and certified products that are only the best 100% Mitragyna Speciosa. 
Have a great time in the Lone Star State and when you're exploring places to buy kratom, be sure to try a reputable shop from the curated list above. Safe travels and happy shopping. Go Cowboys!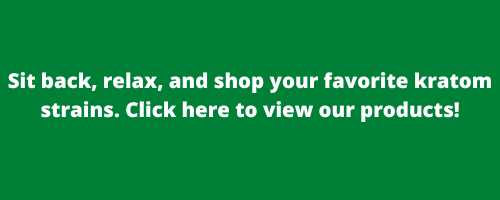 Aside from price, there's also one very big advantage to online kratom vendors: the quality. Online vendors, like Oasis Kratom, are members of the American Kratom Association. This organization works to regulate the quality of kratom in the marketplace and any vendor associated with them must abide by their standards of quality and purity. When you buy from Oasis Kratom, you know you're buying quality, lab-tested, pure kratom with no additives or fillers.
Oasis Kratom is always here to help answer any questions you have about the ins and outs of buying kratom, whether online or in person. If you are looking to buy kratom in Dallas, reach out to us!


---