New York is the city that never sleeps, it also happens to be a city that has an amazing amount of kratom shops to choose from.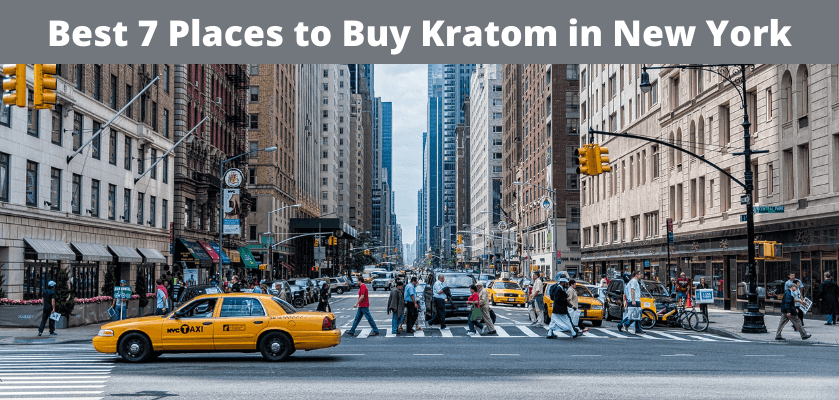 When you look to buy kratom in New York, you have a lot of options. So many that it can feel overwhelming at times. Don't worry! At Oasis Kratom we've come up with this handy guide to help you find the finest kratom in New York possible.
Kratom Shops in New York
You can easily find kratom at tobacco shops, vape shops, and smoke shops around the city. But how do you know which you can trust? Our list of best places to buy kratom in New York is based on kratom availability, quality, and customer experience.
#1 Smoke Shop and CBD Store & Kratom
Address: 521 W 125th St, New York, NY 10027
Google Rating: 4.4
Smoke Shop is a popular New York kratom destination because it's got a great selection of kratom. You'll find the most popular strains at this store plus a few that may surprise you. On top of that, the employees are great at what they do, with the knowledge to help you get what you need and be happy with what you bought.
#2 Jubilee Smoke & Vape Shop
Address: 1211 Lexington Ave, New York, NY 10028
Google Rating: 4.8
This Upper East Side shop specializes in vapes but has some high-quality kratom to choose from. Another great thing about Jubilee Smoke & Vape Shop is the quality of the selection. Not only will you find some of the most popular strains here, but you also won't pay an arm and leg for them. The employees are also very personable and know their products.
#3 The Smoking Shop
Address: 45 Christopher St, New York, NY 10014
Google Rating: 4.8
A Village classic, The Smoking Shop has a giant selection of just about everything they carry. You can find a large variety of kratom here and likely the strains you want, too, such as Red Bali. This shop is consistently recognized as one of the top tobacco shops in New York, so they're definitely worth giving a try to see if they can become your go-to.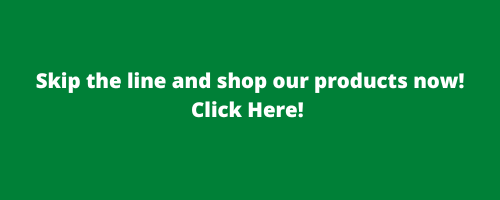 #4 Kavasutra
Address: 261 E 10th St, New York, NY 10009
Google Rating: 4.1
Kavasutra is both a kava bar and a kratom stop. You can find some excellent kava and kratom tea here as well as a great atmosphere that is sure to help you relax at the end of a busy day. Checking this place out is a good opportunity to see new things and meet new people, plus find some great kratom at a competitive price.
#5 Midtown Smoke And Vape
Address: 454 9th Ave, New York, NY 10018
Google Rating: 4.2
Midtown Smoke And Vape have a bit of everything, from glass to vape juice to kratom. They have a large selection of kratom from some of the most popular vendors, like OPMS, so you won't be disappointed in the quality or quantity of the kratom they offer. The employees know their products and are happy to help you find what you're looking for.
#6 East Village Smoke Shop
Address: 177 1st Ave., New York, NY 10003
Google Rating: 4.3
East Village Smoke Shop is the kratom spot for many New Yorkers because it has something that many other shops don't – incredible service. The staff here is what makes the difference, as they're friendly but also really know what they're talking about. They can help you find the right kratom for you – and you'll be happy with the quality and price of what you buy.
#7 CBD Kratom
Address: 794 Lexington Ave, New York, NY 10065
Google Rating: 5.0
CBD Kratom has almost everything you need if you're a kratom enthusiast. You can find a very large selection of high-quality kratom in this store, and it's presented to you by an excellent staff that helps to foster a laid-back and relaxed atmosphere. Many people keep coming back to this store for the service alone, but the selection doesn't hurt either!
Other Shops
Some other shops you may want to try in the city for your kratom needs include:
Broadway Smoke Shop + CBD & Kratom Store – 3501 Broadway, New York, NY 10031

Kratom Shop – 42B W 14th St, New York, NY 10011

Titan Kratom and CBD – 248-25 Northern Blvd Suite 1-j 384, Little Neck, NY 11363

New York Smoke Shop – 531 9th Ave, New York, NY 10018

Big Empire Smoke Shop – 921 Columbus Ave, New York, NY 10025
Is Kratom Legal in New York?
Kratom is legal in the state of New York as well as in New York City. However, there have been some bills put forward in the legislature over the past few years that were seeking to limit the use of kratom or ban it altogether. All of these bills were ultimately unsuccessful, but it's a good idea to keep an eye on legislation that could change the legality of kratom in the city or the state.
Buying Kratom Online
In New York, you can get almost anything delivered conveniently to your door, including kratom. That's why even with a plethora of places to buy kratom in New York at your disposal, shopping for kratom online may be the way to go – and there are a few ways this is advantageous to you.
Online vendors like Oasis Kratom are approved by the American Kratom Association. This is an organization that seeks to regulate the kratom industry to ensure quality and purity in the products you buy. As members, we lab test all of our kratom to ensure its quality and purity, so you know you're always getting the best product possible.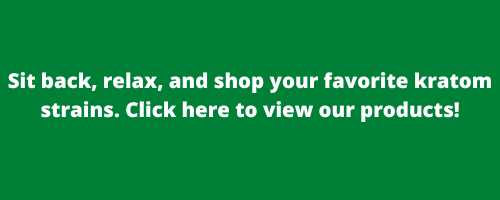 Additionally, real estate in New York is at a premium. The small smoke shops, tobacco shops, and vape shops in your neighborhood probably are offering their kratom at the best prices possible, once they include their overhead costs, that is. With online vendors like Oasis Kratom, you will save money because we save money. We don't have the costs associated with traditional brick-and-mortar stores, so we're able to pass those savings on directly to you.
When you buy kratom in New York, there are a lot of choices. But don't forget to try online vendors like Oasis Kratom – you may just find your new go-to kratom place!


---